December 15, 2018 at 4:17 pm EST | by Mariah Cooper
HOLIDAY GIFT GUIDE: Last minute
Peruse the records at Songbyrd Record Cafe and Music House (2475 18th St., N.W.) to help expand someone's collection. The space, which serves as part bar/restaurant and part coffee house/record store, offers both new releases and old classics. Pick up Troye Sivan's latest record "Bloom" ($22) or Aretha Franklin's "The Atlantic Singles Collection 1967-1970" ($32). 
For the person who loves to entertain at home, give the gift of a DIY Bloody Mary gift set from Salt & Sundry (1625 14th St., N.W.). Combine Gordy's Pickle Jar Bloody Mary Mix ($12), Bloody Mary salt ($14) and stirrers ($6) for everything a Bloody Mary kit needs. Add the recipe book "The Bloody Mary: The Lore and Legend of a Cocktail Classic, with Recipes for Brunch and Beyond" ($18.99) by Bryan Bartels to give them drink inspiration or simply a guide. 
For more at-home entertainment gift ideas, head over to Cork Wine Bar and Market (1805 14th St., N.W.) to pick up a bottle of wine ($16-$42) or a Boero chocolate cherry ($25).
Gifts for literature lovers can be found at the Politics and Prose bookstores in Busboys and Poets (various locations). Give Michelle Obama's memoir "Becoming" ($32.40), Andy Warhol Philosophy Greeting Assortment Notecards ($16.99) or "The Feminist Activity Book" ($12). 
Stop by Upshur Street Books's pop-up shop Loyalty Bookstore (931 Ellsworth Dr., Silver Spring, Md.) to also grab books such as "Is Gender Fluid?: A Primer for the 21st Century" by Sally Hines ($18.95) or "The Gay Essay" by Anthony Friedkin, a black-and-white photo book of LGBT life before the AIDS crisis. ($15.60). 
A last-minute gift for a fashionista can easily be found at Lou Lou boutiques (various locations in D.C., Maryland and Virginia). Their jewelry section offers a variety of colors with items such as a black necklace ($32) or a jewel necklace ($45) with earrings ($18). You can also help your loved one relax with a bath bomb ($8) with scents like blond orange amber, calming lavender or watercress mint. Throw in Harper+Ari's exfoliating sugar cubes ($22) in lemon or rosé.
For the Ruth Bader Ginsburg fanboys or girls in your life, drop by Urban Dwell (1837 Columbia Rd., N.W.). Give "Notorious RBG: The Life and Times of Ruth Bader Ginsburg" by Irin Carmon and Shana Knizhnik ($25.99), "Ruth Bader Ginsburg: In Her Own Words" edited by Helena Hunt ($11.95), "The Unstoppable Ruth Bader Ginsburg: American Icon" by Antonia Felix ($29.95) or a RBG action figure ($16). Keeping with the theme of strong women, you can also gift a Frida Kahlo card case ($18). 
Indulge the new-age curious friend of yours with a Tarot Basics deck ($14.95), a beginner's guide to tarot with "A Little Bit of Tarot: An Introduction to Reading Tarot Book" by Cassandra Eason $9.95) and "A Little Bit of Dreams: An Introduction to Dream Interpretation" by Stase Michaels. All can be purchased at Urban Dwell. 
Support minority communities and shop local with keychains (starting at $15) designed by local artist Chris Bergman and sold at Shop Made in D.C. (1330 19th St., N.W.). The keychains are sold in a variety of colors and feature phrases like "Trans is Beautiful," "Black Lives Matters, "Keep Families Together" and more. You can also rep your D.C. neighborhood with keychains for Anacostia, Capitol Hill, Columbia Heights, U Street Corridor and more. 
Laetly, co-created by former D.C. resident and member of the LGBT community Joe Losardo, has created a line of colorful, unisex knit scarves ($68-88) made from 100 percent extra fine merino wool. The scarfs can be purchased online at laetly.com or in store at Urban Dwell. 
Give the gift of gay hospitality with a misterb&b gift card for your loved one or yourself. misterb&b helps gay travelers rent an apartment, private room or home in 135 countries to ensure comfort and safety in destinations that are LGBT-friendly. Cities include Paris, Madrid, New York City, San Francisco and many more. Simply pick a card design and add a voucher value from $25 or more. You can include a personal message to the recipient (or yourself) and the card will be instantly delivered via email. Visit misterbandb.com.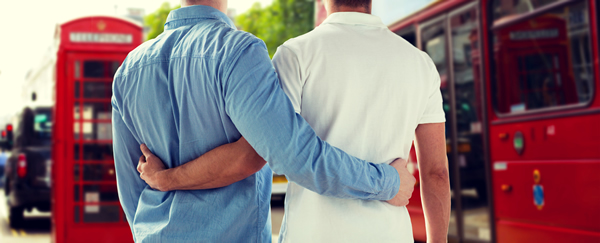 Naked Decor has a D.C. tea towel collection. Choose from 10 designs of these hand-silkscreened, 100 percent cotton, 20×28″ towels featuring D.C. designs. They're $14 each at nakeddecor.com.