December 20, 2018 at 5:20 pm EST | by Mark Lee
More than agency incompetence sank tip-wage revote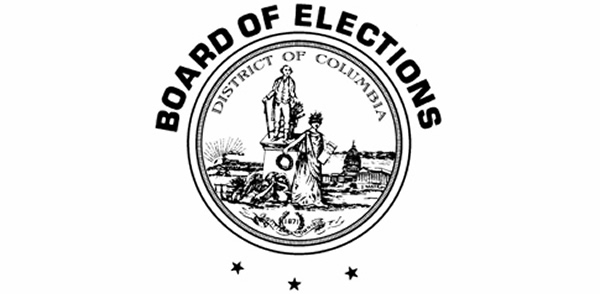 Last week's court-ordered halt of a controversial attempt to qualify a D.C. ballot referendum that would have overturned the repeal by elected officials of Initiative 77 was caused by more than election board incompetence.
The proposed referendum effort was unraveled by something more sinister than slipshod, and represented corrupt agency practice by bumbling bureaucrats.
Agency arrogance and an astonishing indifference to the law were the actual culprits.
The city's long-troubled and much-maligned Board of Elections was guilty of conniving with the referendum proposer to simply ignore the independent agency's self-written procedural regulations. It was a brazen and intentional effort to bypass the rules for the purpose of maximizing the period for collecting the required signatures to qualify the measure for a special election.
Ignoring established requirements for issuing the required publication of a public hearing notification in the D.C. Register, it was hoped, would add a total of three days for signature collection. Instead, a now-notorious collaboration between applicant and agency to circumvent the rules sank the whole shebang.
Most astonishing was the stark admission to the court by the agency attorney of a flaunting of the public notice requirement as if the board should suffer no consequence for its deliberate violation. Additionally, in what can only be characterized as the penultimate can't-walk-and-chew-gum-at-the-same-time excuse was agency claim of extraordinary hardship if needing to issue the proscribed legal notice while burdened with simultaneously conducting the city's general election.
D.C. Superior Court Judge Neal E. Kravitz ruled in favor of two tipped worker plaintiffs in a lawsuit filed by local bar and restaurant employees Valerie Graham and Andrew Shapiro, represented by Veritas law firm. I became acquainted with both plaintiffs in my role as managing consultant for NO2DC77, one of several local groups opposing Initiative 77. These community efforts engaged literally thousands of nightlife and hospitality employees who spent their time when not working and also sacrificing shifts to support retention of the tip-wage system in order to protect their jobs, livelihoods and incomes.
Employees at local bars, restaurants, and nightclubs were strongly opposed to the attempt by out-of-state political group ROC-United to eliminate the tip credit. This worker-supported wage system combines a base-wage with tips in guaranteeing that tipped employees earn at least the minimum wage.
Opposition to ROC's effort was so pervasive among workers that 13 of 15 D.C. elected officials sided with them, including Mayor Muriel Bowser, Attorney General Karl Racine, D.C. Council Chair Phil Mendelson and all but two of his Council colleagues. They characterized the preponderance of worker opinion as a "nearly universal" "overwhelming number" "vast majority" of those who would be affected.
Following a surprisingly competitive vote on the widely misunderstood and deceptively worded proposal during the city's primary election in June, the D.C. Council voted 8-5 to repeal the measure and Mayor Bowser immediately signed the bill. The "Tipped Wage Workers Fairness Amendment Act" was then transmitted to Congress for the 30-legislative-day review period required of District legislation, necessitating submission of sufficient referendum-requesting qualifying signatures prior to the now-enacted repeal.
ROC dumped a whopping $200,000 in outsider cash to hire paid signature collectors and finance the referendum attempt, which would have prohibited another repeal for 12 months. The court decision precluded determining whether sufficient signatures were collected or there being adequate time to re-do the process.
Due to the Board of Elections indicating an intention to revise its regulations, it would be wholly inappropriate for current personnel to do so in light of a demonstrably unabashed disregard for following the rules. Cleaning house must come first if voters are to have confidence in future election and ballot measure procedures.
To avoid further embarrassment to the District and damage to the integrity of local electoral processes, city officials should undertake an immediate review of agency personnel followed by a flurry of pink slips.
Only then would it be reasonable for a review of regulations to occur.
Mark Lee is a long-time entrepreneur and community business advocate. Follow on Twitter: @MarkLeeDC. Reach him at OurBusinessMatters@gmail.com.