January 15, 2019 at 11:52 am EST | by James Wellemeyer
Va. Senate committee approves two nondiscrimination bills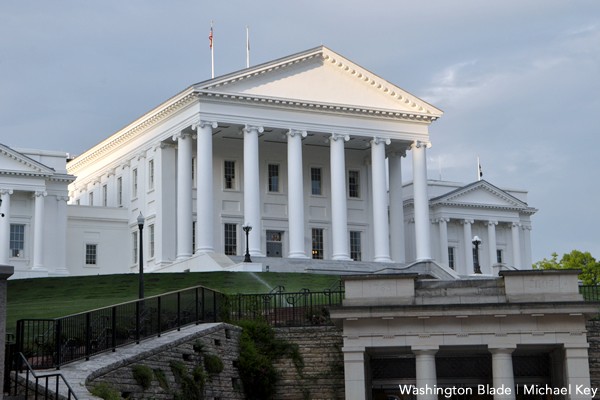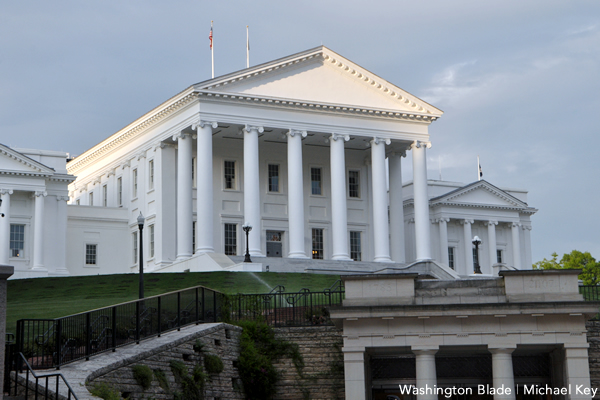 The Virginia Senate General Laws Committee on Monday approved legislation designed to protect LGBT Virginians from discrimination in housing and public employment.
The legislation went through with bipartisan support, with 13-1 vote on housing and 11-3 vote on public employment.
"Seeing the housing bill come out yesterday with the support of everyone except [Sen. Dick Black] shows good momentum that people on both sides of the aisle understand that these protections are necessary," Equality Virginia Executive Director James Parrish said.
Passing these nondiscrimination bills in both the state Senate and the Virginia House of Delegates is one of Equality Virginia's top priorities in 2019. For the past three years, the bills have made it out of the Senate with support from both Republicans and Democrats. However, Republican leaders in the House of Delegates have blocked the bills from receiving a vote on the floor.
Over the past few months, Equality Virginia has worked with community members in more conservative areas of state to gather support for LGBT protections.
Since last session, the organization has launched "Virginia Beach for Fairness," a campaign seeking to rally support among Virginia Beach residents for nondiscrimination legislation. Three members of the House committee that determine whether the employment and housing bills reach the floor represent Virginia Beach.
On a statewide level, Equality Virginia and some its partners are collecting stories and postcards from residents who have been impacted by anti-LGBT discrimination. Equality Virginia has mailed these stories to House Speaker Kirk Cox (R-Colonial Heights).
Parrish said the postcards aim to "demonstrate a need for these laws by sharing people's stories of discrimination and show that support for these two bills comes from across the commonwealth."
Freedom for All Americans, an LGBT advocacy group seeking to secure support for nondiscrimination protections, also emphasized that Monday's victory in Virginia is part of a greater national push for nondiscrimination protections.
In the past four weeks, five governors have signed executive orders that forbid anti-LGBT discrimination in public employment. They include three Republicans — current Ohio Gov. Mike DeWine, former Ohio Gov. John Kasich and former Michigan Gov. Rick Snyder — and two Democrats — current Michigan Gov. Gretchen Whitmer and current Wisconsin Gov. Tony Evers. House Speaker Nancy Pelosi (D-Calif.) has signaled her desire to pass the Equality Act, which would outlaw discrimination on the basis of sexual orientation and gender identity on a national level, in this Congress.
"From coast to coast, the tides are turning in favor of equality," Freedom for All Americans CEO Masen Davis. "It's clear that Republicans, Democrats, and Independents are coming together to affirm what we all know to be true: Our nation is at strongest when everyone is able to live their lives without the daily fear of discrimination."