January 14, 2019 at 9:34 pm EST | by Michael K. Lavers
Pompeo trip to Egypt prompts renewed calls for US to cut aid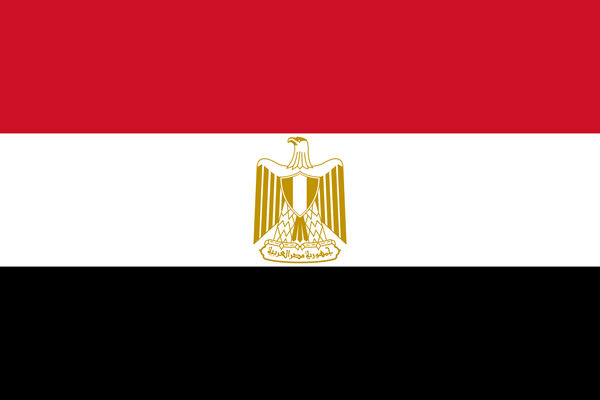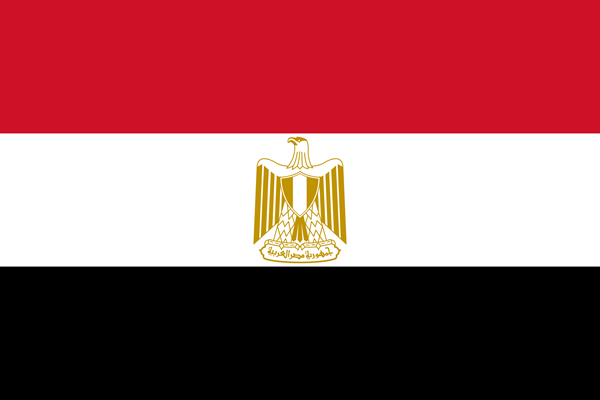 Secretary of State Mike Pompeo's trip to Egypt last week has prompted renewed calls for the U.S. to cut aid to the country over its anti-LGBTI human rights record.
Pompeo on Jan. 10 met with Egyptian President Abdel-Fattah el-Sissi in Cairo. Deputy State Department Spokesperson Robert Palladino in a readout of the meeting said Pompeo "reiterated the United States' commitment to the strategic partnership with Egypt and in its fight against our common security threats, including terrorism and the Iranian regime's malign influence."
"The secretary thanked President Sisi for his leadership in advancing religious tolerance, including by promoting the equality of all Egyptians," said the readout. "The secretary also emphasized the importance of the protection of human rights and the vital role civil society plays in giving a voice to all citizens to help address their countries' challenges."
Pompeo in a speech he delivered at American University in Cairo on Jan. 10 reiterated the same message.
"As we seek an even stronger partnership with Egypt, we encourage President Sisi to unleash the creative energy of Egypt's people, unfetter the economy, and promote a free and open exchange of ideas," said Pompeo. "The progress made to date can continue."
"I also applaud President Sisi's efforts to promote religious freedom, which stands as an example for all leaders and all peoples of the Middle East," added Pompeo, who welcomed last month's acquittal of American citizens and dozens of others who were convicted of receiving funds for their non-governmental organizations. "I was happy to see our citizens, wrongly convicted of improperly operating NGOs here, finally be acquitted. And we strongly support President Sisi's initiative to amend Egyptian law so that this does not happen again. More work certainly needs to be done to maximize the potential of the Egyptian nation and its people. I'm glad that America will be a partner in those efforts."
'US should not be bankrolling their repression'
The bombing of a tour bus near the Giza pyramids last month killed four people and injured nearly a dozen others.
An affiliate of the so-called Islamic State in 2017 killed more than 300 people at a mosque in Bir al-Abed, a town that is located in the northern Sinai Peninsula. Terrorists also continue to target Coptic Christians in the country.
The State Department notes Egypt received more than $1.34 billion in aid from the U.S. in fiscal year 2017, with nearly $1.24 billion of it going to "peace and security sectors." Egypt received nearly $1.45 billion in aid from the U.S. in fiscal year 2016.
El-Sissi has been in power since he ousted then-President Mohammed Morsi of the Muslim Brotherhood, a now outlawed Islamist group, in 2013.
The State Department's 2017 human rights report notes the arrest of LGBTI people are among "the most significant human rights issues" in Egypt.
Egyptian police in September 2017 arrested seven people who waived a rainbow flag during a Cairo concert that featured Mashrou' Leila, a Lebanese rock band with an openly gay lead singer who publicly champions LGBTI rights. Reports indicate many of the dozens of LGBTI Egyptians who were subsequently arrested underwent so-called anal tests to determine whether they engaged in same-sex sexual activity.
Police on Dec. 7, 2014 arrested 26 men during a raid on a Cairo bathhouse and charged them with "debauchery" after a reporter for a pro-government television station and her cameraman tried to enter. A court subsequently acquitted the men, but one of them reportedly attempted to commit suicide.
The Washington Blade has previously reported Egyptian authorities have also arrested transgender people.
Scott Long, a former Human Rights Watch staffer who lives in Cairo, told the Blade last week in an email that Egyptian security officials recently "raided" the home of "one young man who was beaten up by a homophobic gang" after he "posted a picture of this" on Facebook.
"State Security raided his home — either because he was gay or because he had 'defamed Egypt' with his posting," said Long. "I don't know. He barely escaped in time and has been in flight since."
Egyptian lawmakers in October 2017 introduced a bill that sought to criminalize the country's LGBTI community. Police have also reportedly entrapped gay men on social media apps.
"Military aid to Egypt supports a military dictatorship," Long told the Blade. "It doesn't fight terrorism, it doesn't provide security — the dictatorship's policies increase violence and make the whole region insecure. All that military aid to Egypt does is to enable mass arrests, torture, and killings. LGBT people are among the victims; hundreds have been jailed and tortured since the military coup in 2013."
Long noted there are more than 60,000 political prisoners in Egypt, with "LGBT people among them." El-Sissi denied this statistic during an interview with Scott Pelley of 60 Minutes that aired on Jan. 6.
El-Sissi also said he did not order the 2013 massacre of more than 800 supporters of the Muslim Brotherhood who had been protesting in Cairo's Rabaa Square, even though he was in charge of Egypt's security forces at the time. El-Sissi has repeatedly branded members of the Islamist group as "extremists"
"The U.S. should not be bankrolling their repression," Long told the Blade.
Ahmed el-Hady, a queer Egyptian activist who is a neuroscientist at Princeton University, pointed out the same statistic to the Blade.
"One would have expected that 60,000 political prisoners, continuous attacks on the civil society and the recent witch-hunt waged against the LGBTQ community who has no where to go other than the international community, would lead to a permanent slashing down of the aid," he said. "I feel frustrated that the US aid still funds a military regime that has no shame in oppressing its opponents."
"I believe, along with many other activists, that the only way to put pressure on the Sisi regime is to slash down the aid," added el-Hady. "Only then they will realize that actions have repercussions otherwise the status quo will remain as it is and most probably get worse. Every day I hear a friend was arrested or disappeared and this reality has to be conveyed to the American public "
Then-Secretary of State Rex Tillerson in 2017 withheld almost $100 million in foreign aid to Egypt and conditioned nearly $200 million more on whether its human rights record improves. The Trump administration last year restored $195 million in military aid to Egypt.
The State Department has not responded to the Blade's numerous requests for comment for this story.