U.S. withholding Egypt aid over human rights is welcome news
LGBT people face discrimination, persecution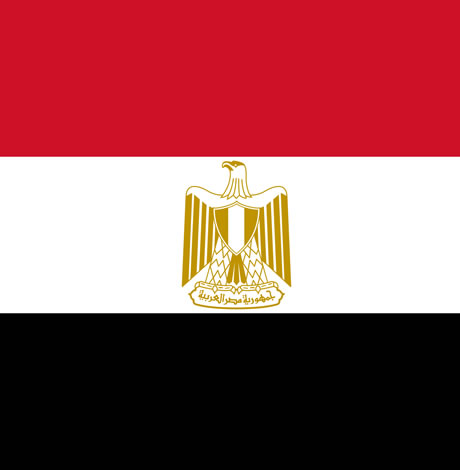 There's plenty room for improvement. The Egyptian government has silenced virtually all peaceful dissent. Tens of thousands of people have been jailed or disappeared; many have been convicted in sham trials and tortured in prison. Political opposition figures, human rights defenders, and the LGBT community are key targets of this repression.
Although same-sex relations are not technically illegal in Egypt — the law doesn't mention them — government authorities vigorously target LGBT people with entrapment, assault and prosecutions for debauchery and other "moral" crimes. The protection of minority rights is something the U.S. should concentrate on when deciding whether to grant the $195 million in military aid it has suspended.
Because of this persecution and social stigmatization, few LGBT Egyptians are out to their families, and data on their experiences is rare. 
But detailed new research by two Egyptian LGBT organizations helps to fill the gap. A survey of 372 people, conducted over three months this year, provides precious information on the priorities, fears, and needs of LGBT people across 19 provinces, from cities to rural areas. 
Bedayaa Organization for LGBTQI in the Nile Valley (Egypt and Sudan) area and Mesahat Foundation for Sexual and Gender Diversity conducted the LGBTQI need assessment report despite enormous risks.
"The restrictive security situation made access to the members of the LGBTQI community extremely complicated and dangerous," said Bedayaa Executive Director Noor Sultan.
The work was hazardous, but the results offer invaluable views of a diverse group: People of all different ages and educational backgrounds. About half were in formal employment. About 34 percent of the respondents were lesbian and bisexual women and 13.2 percent were transgender.
The top needs, in order, were safe shelter (90 percent), advocacy at a local/regional/international level (85 percent), support groups and safe spaces to meet (80 percent) and legal support (79 percent). Finding lawyers to represent people accused on "moral charges" can be extremely challenging.
"We found some things we weren't expecting," said Sultan. "What surprised us was the high percentage for the need for lobbying and advocacy, which were the second-highest priority."
A large majority (65 percent) identified the need to access a safe space to discuss issues related to gender and sexual diversity. And while 85 percent approved of advocacy and lobbying for LGBT issues, there was more enthusiasm for this happening at a local level (53 percent) than at the UN and other international bodies (35 percent).
When it came to activism strategies, 24 percent said pubic action and visibility would be best, while 22 percent favored a covert approach. A much larger number (42 percent) favored concentrating on community-building and organizing.
There were marked differences too between groups. More than 88 percent of lesbian women prioritized the need for training workshops, compared to 61 percent of bisexual respondents. The need for legal support was identified by 100 percent of transgender/transsexual respondents, and by 68 percent of lesbian women.
Denying and suspending aid is good first step from Tillerson, but much more pressure needs to be asserted to encourage Egypt's government to protect its vulnerable communities.
Even the most basic needs, including shelter in times of danger, were cited by those in the survey. The need for shelter was cited by a majority of all groups, from 98 percent of transgender/transsexual respondents and 79 per cent of bisexual respondents.
Other needs noted by large majority included videos on human rights of LGBT people, documentary making and photography (77 percent), and magazines to address legal, sexual, and rights issues.
The authors had hoped "to provide a local perspective of the needs of this community to adopt an evidence-based approaching decision making and providing services," and they have produced extremely rich new data.
 
"It would be useful if more research like this is carried out in the Middle East and North Africa to get more information on LGBTQI realities in Egypt and in other countries," said Sultan. 
Secretary of State Rex Tillerson's decision last week to withhold almost $100 million in aid to Egypt, and to condition nearly $200 million more on human rights progress, is welcome news. 
A historic first: Pride celebrations in Fairfax City
Mayor Catherine Read spearheaded event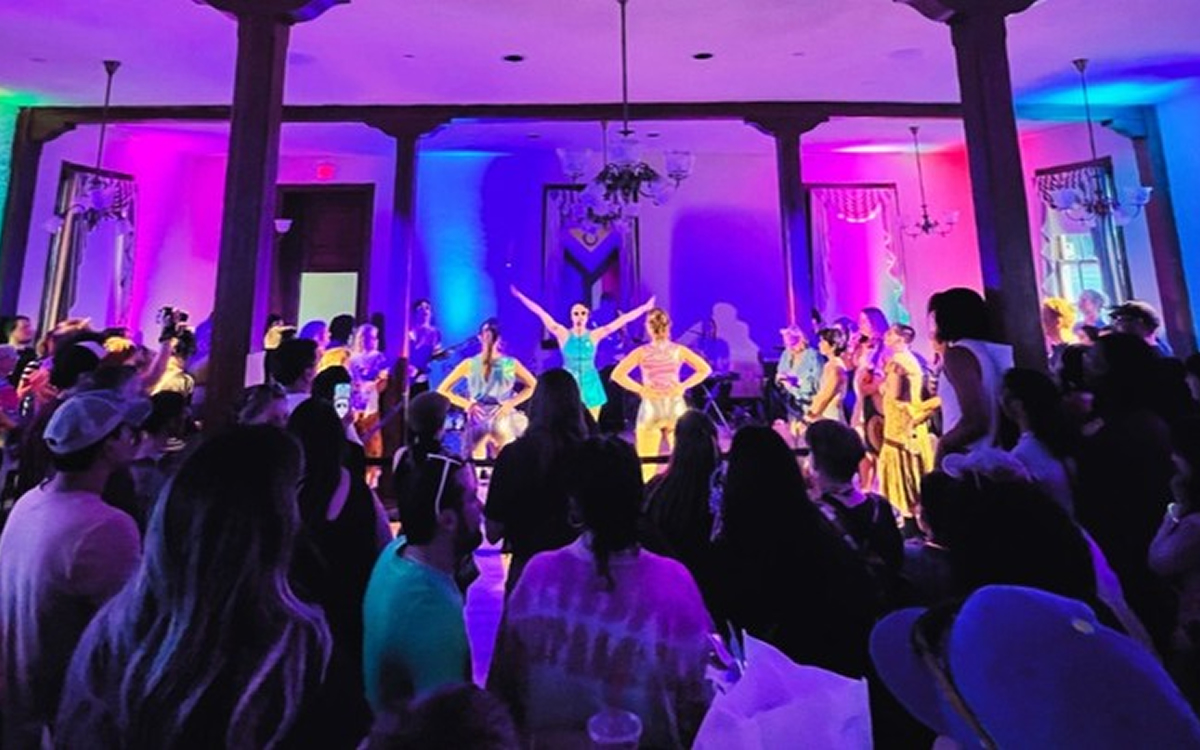 Both joy and controversy marked the City of Fairfax's first LGBTQ+ Pride celebration.
The event, coordinated by representatives from the city and George Mason University with the help of local Drag and Variety Show The Palace, took place the evening of June 3 at Old Town Hall.
"The night of [Mayor] Catherine Read's historic win, she sponsored our drag show at Earp's Ordinary so her team could celebrate," writes Alan Xtra, producer of The Palace. "She is a fierce ally and that very night she promised the community that there would be a Pride celebration in Fairfax City. The mayor made good on her promise and the event was an absolute success."
The All-Ages Pride Dance Party drew backlash from some community members due to the presence of Drag Performers at the event. Stacy Langdon of grassroots conservative group Mama Grizzly, photo-ready in her red "Make America Great Again" hat, coordinated a group of protestors bearing signs: "Drag is prostitution," "Trans is a no-no," and "June is Groomer Awareness Month" among others.
Fairfax City Police were present outside the event.
"When we heard there was a hate group coming, I naturally had some safety concerns," writes Xtra. "We were blessed to interface with the local fire and police departments to ensure a necessary presence for our protection, and we were able to coordinate with the city for private security and a bag check as well."
As the sun began to set over the Beer in The 'Burbs festival outside, Old Town Hall filled with a colorful crowd, many dressed up in rainbow attire and dramatic makeup. DJ Slamz laid down a soundtrack of dance classics, punctuated by drag performances from local artists. Drag King Maqks Gross performed Queen's "Don't Stop Me Now," and drag queen Sirene Noir Sidora Jackson showcased "Part of Your World" from The Little Mermaid.
The Drag Show's Host, Masvusi, performed Kylie Minogue's "Magic."
"Drag is about world building," she writes. "It's about having those small moments of liberation, peace, and joy that we don't get out of the world we live in now."
Local band Shelley Star and The Galaxy performed a set complete with dancers.
Star, a songwriter and dance teacher, writes "I am lucky enough to be a performer with a band that contains several cherished LGBTQIA+ members, and the joy and community we felt in the room was palpable and overwhelming. I was specifically moved by the amount of young people who got to broaden their horizons and maybe experience something new about the world they live in for the first time. "Part Of Your World" … moved me to tears. It was so wholesome; just a perfect choice for the spirit of the event … It was beautiful to witness and be a part of."
In addition to the entertainment, the city organized crafts, face painting, and booths for local organizations upstairs. Pizza was served.
"Despite the protestors, the city has assured us that this was just the first of what will become a community tradition of Pride celebrations every June," writes Xtra. "I look forward to seeing how the event will grow in the coming years."
Cruising into Pride
Celebrity holds firm as a proud corporate supporter of LGBTQ community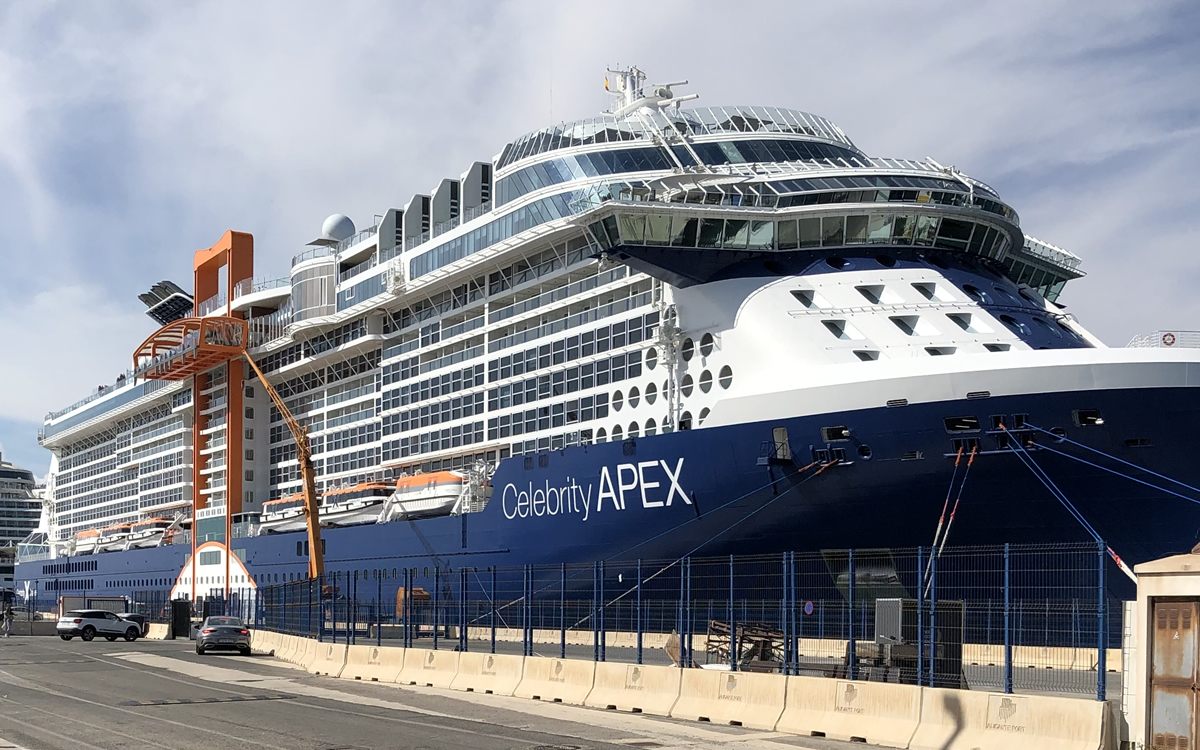 As you know if you have read my columns and blog posts, I love cruising. The kind where you are on a river or the ocean. Today in both the United States and around the world the LGBTQ community is facing difficult times. Attacks are coming fast and furious. There are few places where members of our community can feel totally safe these days.
One of those places is on a cruise ship that values the community. That is what I have found whenever I travel on a Celebrity ship. Today, they are going even further in letting the world know about their respect for the community. They happily advertise Pride at Sea. Of course, they are doing it to attract LGBTQ passengers and their dollars, but that's great in this day and age, when a company is willing to step up proudly, wants our business, and will do everything they can to make us feel both wanted and safe. That is what Celebrity Cruise Lines is doing.
I want Pride to be celebrated not just in June, but every month. But I am excited about the June celebrations whether hosted in D.C. by Capital Pride, or on the high seas. While many of us will be at the D.C. Wharf, on June 10 to help the Washington Blade celebrate Pride on the Pier with spectacular fireworks, those who miss that and are on a Celebrity ship will be part of a Pride celebration as well. Their ships will all celebrate the month in various ways including flying a LGBTQ Pride flag. 
Celebrity has invited my friend, entertainer extraordinaire, Andrew Derbyshire, to lead the celebration on the Edge on June 13, in Ibiza. He recently quoted Celebrity, "In honor of Pride month and our continuing commitment toward fostering positive and authentic partnerships within the LGBTQIA+ community, Celebrity Cruises is raising the Pride flag to celebrate acceptance, unity, and support for the community. Each June, Celebrity Cruises hosts our annual Pride Party at Sea. Every ship takes part in the celebration that brings our crew and guests together to honor and celebrate Pride." Andrew added, "I am happy to announce I will be flying to Ibiza on the 13th of June for a few nights, to host Pride on the Celebrity Edge, with my friend and captain, Captain Tasos, and the amazing team on board." Andrew, like many of the entertainers I have seen and met on Celebrity ships, is encouraged to be who he is, 'out' and proud. 
The Edge will kick off Celebrity's fifth annual Pride Party at Sea during its June 10, 2023, sailing. "The party will take place in tandem across the award-winning Celebrity fleet, with each ship 'handing off the party baton' to the next, to keep the festivities running across hemispheres and time zones. A variety of multi-generational LGBTQ+ focused programming will take place throughout the month of June. Together, officers, staff and crew around the world will participate in Celebrity's signature Pride programming."
You should know one of the things straight couples could always do on a Celebrity cruise is have the captain marry them. Now, since same-sex marriage became legal in Malta, where most Celebrity ships are registered, their captains can legally marry same-sex couples. After this happened the first legal same-sex marriage at sea, on a major cruise line, occurred on board Celebrity Equinox in January 2018 when the captain married Francisco Vargas and Benjamin Gray.
Celebrity is a Florida-based company, and along with Disney, they are standing up for the LGBTQ community. They have been a Presenting Sponsor of Miami Beach Gay Pride for four years in a row. They continue to advertise their collaborations with gay cruise companies like VACAYA, which has charted the Celebrity Apex for a cruise of the Caribbean in 2024. The ship will be sailing with a lot of happy LGBTQ cruisers on Feb 17-24, 2024 for seven nights from Fort Lauderdale to Puerto Rico, St. Croix, and Antigua. For anyone who hasn't been on the Apex, it is an amazing ship. While not during an official Pride month I will show my Pride along with many other LGBTQ travelers on Celebrity Beyond this October out of Rome, and on Celebrity Ascent in October 2024 out of Barcelona. The Ascent hasn't even set sail yet.
Let's hope other companies will follow Celebrity's lead and value the LGBTQ community. We are entitled to live our lives safely and to the fullest, as who we were born to be. 
Peter Rosenstein is a longtime LGBTQ rights and Democratic Party activist. He writes regularly for the Blade.
Non-alignment or hypocrisy: South Africa's non-alignment costing Africa's human rights discourse
Country must take stronger stance against Uganda's anti-homosexuality law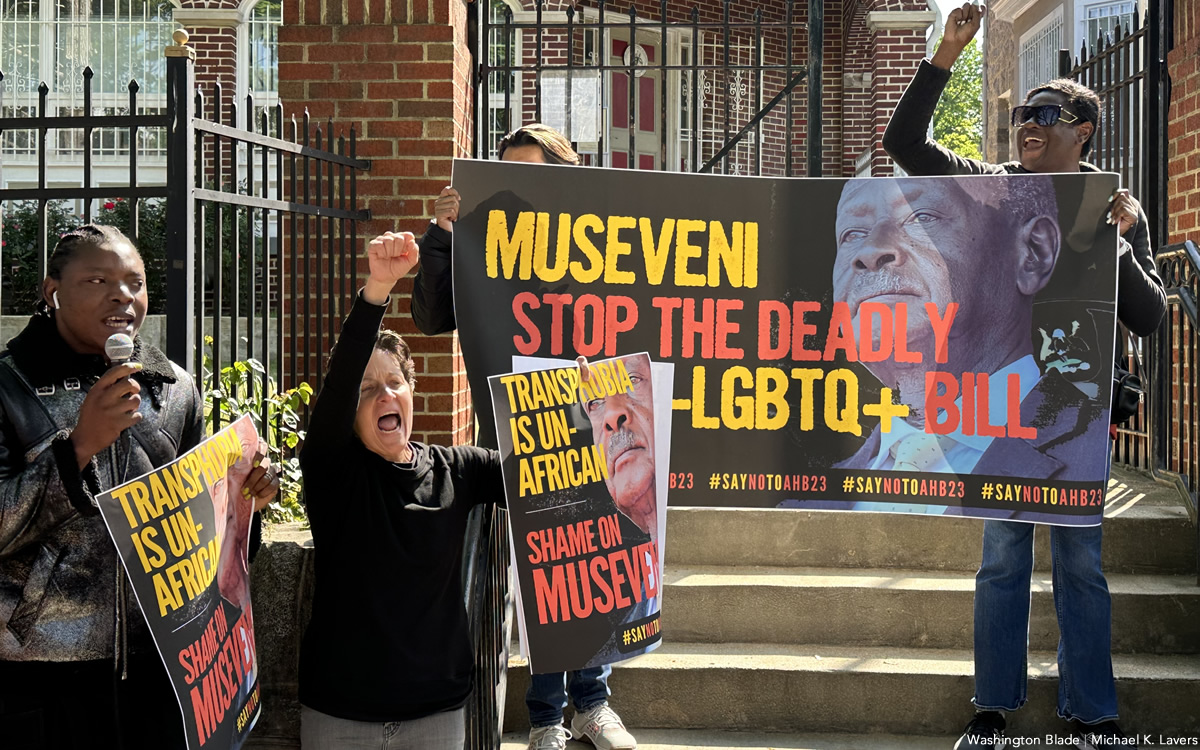 In the past several months, South Africa's foreign policy has been in the spotlight for essential and existential reasons that significantly impact geopolitics and the continent's stability.
The foreign policy for South Africa discussion document by the Department of International Relations highlights the "advancement of human rights and the promotion of democracy" as the pillars on which South Africa's foreign policy rests. This document emphasizes the role that South Africa is expected to play in the "promotion of human rights and democracy."
Minister Pandor echoed this document in her 2022 end-of-year remarks.
"We will continue with our unwavering position to advocate for a balanced Sustainable Development Program within the human rights framework as underlined in the Vienna Declaration and Program of Action (VDPA). In this regard, South Africa will be one of the chief proponents of a balanced agenda of the HRC, which reflects, among others, the primacy of achieving the realization of the right to development as well as moral human rights issues such as the eradication of poverty and underdevelopment."
South Africa has long been known for its commitment to human rights and its leadership in the fight against apartheid. However, its foreign policy continues to be viewed as ambiguous and nonresponsive to developments in African affecting the growth of the continent.
In 2021, President Ramaphosa — as chair of the SADC Organ Troika — committed to a national political dialogue in Eswatini to resolve the political killings in that country. However, the South African government has never followed up or called on the Eswatini government to adhere to its commitment, even as renowned human rights lawyer Thulani Maseko was mercilessly assassinated in January 2023. At the very least, this has not been seen publicly, which would be comforting to those political activists and citizens constantly living in fear in Eswatini.
On May 29, the president of Uganda enacted the draconian Anti-Homosexuality Act. The new law is a throwback to colonization, where religious fanatism was the basis for the persecution and killing of many Africans. While Africa seems to take the posture of "fighting against imperialism," it is saddening that this law is the brainchild of American zealots funding hate across Africa, whether it is in Uganda, Ghana, Kenya, Malawi or Namibia. These zealots, the Fellowship Foundation and many others, are well coordinated in their attacks on the judiciary and the African human rights framework, backed by the 75-year-old Universal Declaration of Human Rights.  
In an era where Africa is seen to be taking a stance against imperialism, I shudder to contemplate that hate may be the only imperialist agenda Africa is not actively standing up against. We know the history of petty offences like homelessness and loitering, sedition laws, and anti-LGBTI laws. These are remnants of colonization to keep Africa inferior and the colonial masters superior. Today, the hate continues through repressive and backwards sentiment being paraded as religious values. Uganda's anti-homosexuality law criminalizes what it calls "aggravated homosexuality" with the death penalty. It would be hard to imagine what "aggravated homosexuality" even means. 
This is another opportunity where South Africa's posture and foreign policy must be spotlighted. With the growing conversation about the ICC arrest warrant of President Putin, South Africa has reiterated its foreign policy as non-alignment and non-interference.
However, when the question of human rights and democracy is at play, all must take a stand. This law has been widely criticized by human rights organizations and the international community for violating the rights of LGBTIQ+ individuals and hindering the fight against HIV. It further impedes what Minister Pandor called the "balanced agenda of the HRC," which speaks to sustainable development within the human rights framework. 
It should be worrying if South Africa continues to maintain a policy of non-alignment and non-interference in the face of the new law in Uganda. While this policy may have its merits, it raises questions about South Africa's commitment to human rights and its role as a leader in Africa. A foreign policy that neglects the promotion of human rights and democratic principles is hypocritical. On the one hand, South Africa is seen as a leader in promoting LGBTIQ+ rights and has one of the most progressive constitutions in the world regarding protecting the rights of LGBTIQ+ individuals. However, on the other hand, it has failed to take a strong stance against Uganda's anti-homosexuality law, which is a clear violation of human rights.
By maintaining this policy, South Africa is essentially condoning Uganda's anti-homosexuality law and undermining the fight for human rights in Africa. This is particularly concerning given South Africa's leadership role in the African Union and its commitment to promoting human rights and democracy.
South Africa's foreign policy regarding Uganda's anti-homosexuality law raises questions about its commitment to non-alignment and human rights in Africa. While non-interference may have its merits, it should not come at the expense of human rights and the fight for equality and justice.
South Africa must take a stronger stance against Uganda's anti-homosexuality law and work towards promoting human rights and democracy in Africa.
Melusi Simelane is the Southern Africa Litigation Center's Civic Rights Program Manager.