January 23, 2019 at 10:45 pm EDT | by Staff reports
Looking back: 50 years of the Blade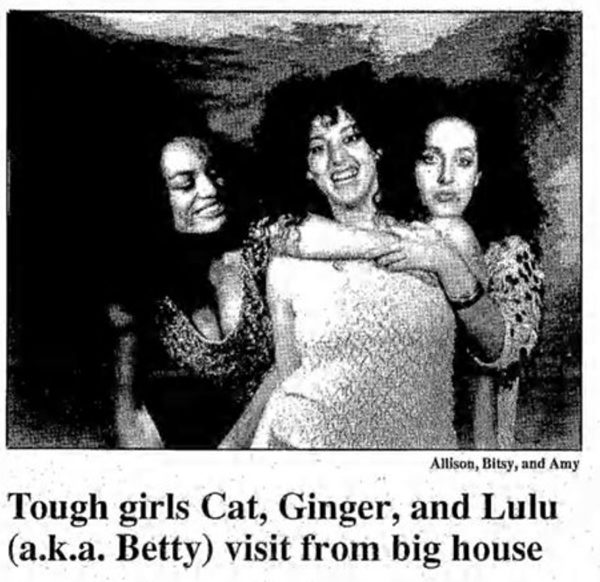 Thirty years ago, the musical group "Betty" performed at Lisner Auditorium to a throng of fans — including many gay fans. The group was founded in D.C. around the 9:30 Club scene and is comprised of Alyson Palmer, Amy Ziff and Elizabeth "Bitsy" Ziff.
The group, known for putting on zany performances, is still at it today. Betty performed recently at the Whitman-Walker Health gala on Sept. 7, 2018 at the Marriott Marquis.
This write-up on their performance appeared in the Jan. 27, 1989 issue of the Washington Blade.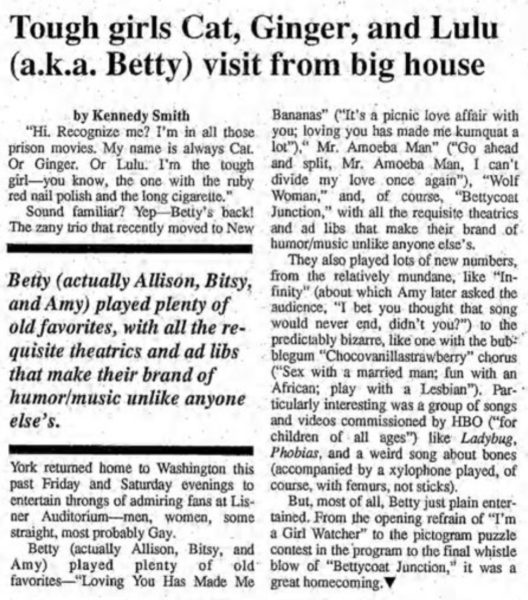 Blade seeks volunteers for archive project: The DC Public Library and Washington Blade are seeking volunteers to help catalog 15 years of issues of the Blade. Training sessions are expected to begin in late spring/early summer 2019 (just in time for the Blade's 50th anniversary!) and no library experience is required. As a community archivist, you will receive training in digital archival basics, such as standardized keyword tagging, and will use your knowledge of LGBTQ history in the District to make the Washington Blade digital collection the best it can be. View completed issues from 1969 through 1989 at digdc.dclibrary.org. Email lbrown@washblade.com if interested in learning more.