January 31, 2019 at 7:09 pm EST | by James Wellemeyer
Va. Republicans kill nondiscrimination bills in committee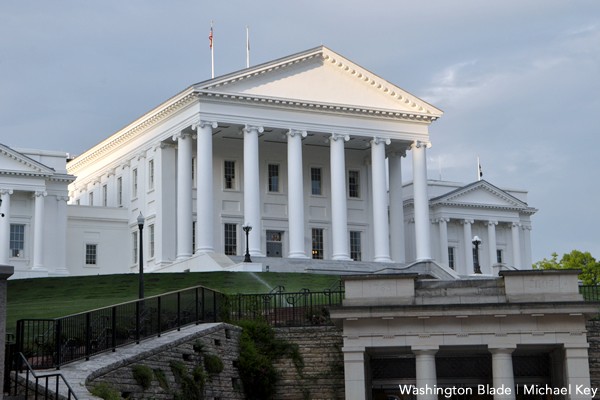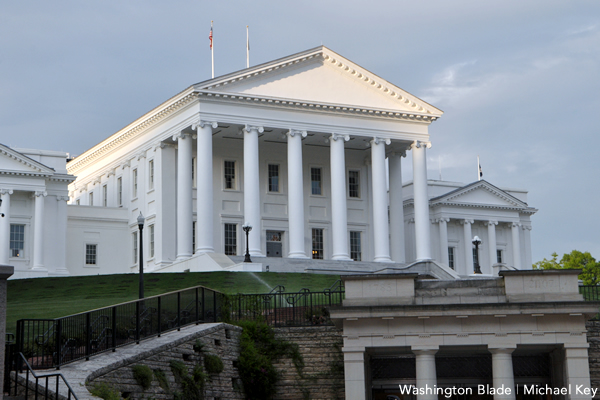 Republican leadership in the Virginia House of Delegates on Thursday removed two nondiscrimination bills meant to protect LGBT people from the House General Laws Committee's docket. The move prevents the pieces of legislation from getting past committee and squanders any hope that they may become law in this legislative session.
The bills include House Bill 2677, which would discrimination on the basis of sexual orientation or gender identity in housing, and House Bill 2067, which would prohibit similar discrimination in public employment. Both bills moved past the House Rules Committee on Monday.
Advocates for the legislation hoped the bills would garner significant bipartisan support in the General Laws Committee.
For the past four years, including in this session, similar bills have passed in the Virginia Senate with support from both Republicans and Democrats. Each year, the Republican leadership in the House of Delegates has blocked these complementary versions of the legislation from receiving a vote on the floor.
Equality Virginia hoped this year would be different.
The organization led Virginia Beach for Fairness, a campaign dedicated to gathering support for LGBT protections in one of the most conservative areas of the state. Recent polling found that more than two-thirds of Virginia residents would like to see protections for LGBT people in housing and public employment signed into law. Among supporters of these measures were a majority of regular Republican voters, according to Mason-Dixon Polling.
Members and supporters of Equality Virginia, the Human Rights Campaign and Freedom for All Americans gathered at the Virginia Capitol at 1:30 p.m. on Thursday to demand a fair hearing on the pieces of legislation.
"Today's anti-LGBTQ actions by Virginia House leadership are dramatically out of step with voters, lawmakers, and Americans from all walks of life," Freedom for All Americans CEO Masen Davis wrote in a statement. "Equality is not a partisan issue, but a human issue — and it's a shame when legislators who don't yet realize that fundamental truth have the power to thwart commonsense, bipartisan bills to protect their constituents."
Equality Virginia also sharply criticized Republicans.
"Once again Republican House leadership has denied a fair hearing to bills that would have protected hundreds of thousands of Virginians from discrimination," it wrote on its Twitter page. "We lost this one but make no mistake…we will keep fighting for the community and we won't stop."