Calendar: Feb. 15-21
Parties, concerts and more in the week to come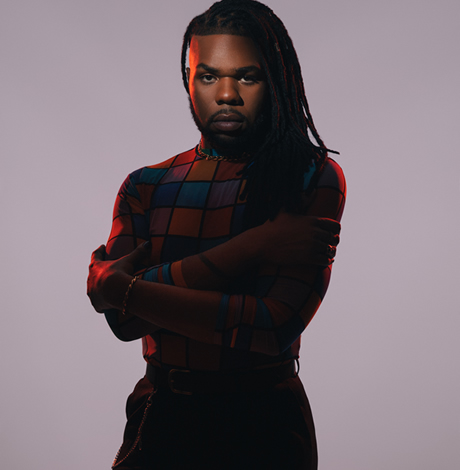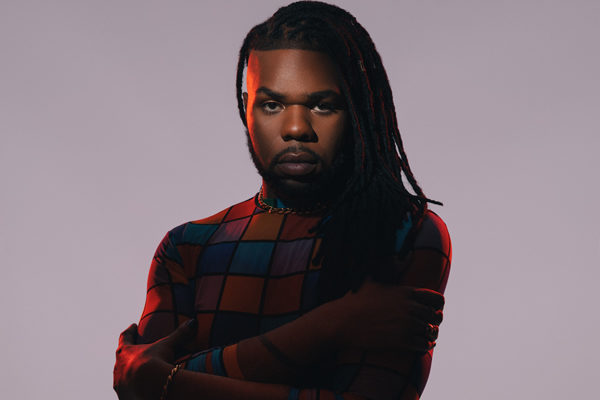 Friday, Feb. 15
Skyler Moore Thrillers hosts a happy hour with "The Maine Nemesis" author R. Scott Wallis at Pitchers (2317 18th St., N.W.) today from 5:30-7:30 p.m. For more information, visit facebook.com/skylermoorethrillers.
Nellie's Sports Bar (900 U St., N.W.) hosts a "RuPaul's Drag Race All Stars 4" finale viewing party tonight from 8-10 p.m. "RuPaul's Drag Race" season three alum Stacy Layne Matthews will appear. There will be a meet and greet with Matthews at 7 p.m. Meet and greet tickets are $10. Local queens Brooklyn Heights and Iyana Deschanel will host the event. Stoli cocktails will be $6 during the show. For more details, visit facebook.com/nelliesdc.
The D.C. Eagle (3701 Benning Rd., N.E.) hosts a Valentine's Day edition of its Birds of Prey drag show tonight from 10 p.m.-3 a.m. Delta Work from "RuPaul's Drag Race" will be the guest performer. There will also be performances by Brooklyn Heights, Iyana Deschanel, Sasha Adams Sanchez, Crystal Edge and Evon Michelle. Ba'Naka hosts the show. DJ Icy Funk will play music. General admission tickets are $10. Meet and greet tickets are $15. For more information, visit dceagle.com.
La Fantasy presents No Strings Attached Underwear, a gay underwear dance party, at L8 Lounge (727 15th St., N.W.) tonight from 10 p.m.-4 a.m. DJ Marco Da Silva will play music for the night. Coat/wardrobe check is $5. Tickets are $25. For more details, visit lafantasyproductions.com.
Ottobar (2549 N Howard St., Baltimore, Md.) hosts a Beyonce vs. Rihanna dance party tonight at 9 p.m. DJ Mills will play the best of Beyonce and Ottobar owner Craig B will spin the hottest Rihanna jams. Tickets are $7 in advance and $10 at the door. For more information, visit theottobar.com.
Trans-Latinx DMV hosts Amor/Comunidad — Love/Community at Emergency Community Arts Collective (733 Euclid St., N.W.) tonight from 7-10 p.m. This will be a multilingual night celebrating love in and for the transgender, intersex and gender non-conforming community. Food will be served. A donation is suggested but not required. For more details, visit facebook.com/translatinxdm.
Saturday, Feb. 16
Queer MoCo, a group of multiracial queer people, hosts a potluck gathering today from 6-9 p.m. The group aims to prioritize LGBTQ voices from minority groups. Allies are asked to not attend this meeting as it is just for queer community members. There will be veggie samosas and drinks. Attendees can bring a dish to share potluck style but it's not required. Admission is free but RSVP is required to receive the potluck's location. For more information, visit facebook.com/queermoco.
Peach Pit hosts a '90s dance party at DC9 (1940 9th St., N.W.) tonight from 10:30 p.m.-3 a.m. DJ Matt Bailer will play '90s music all night. Cover is $5 before midnight and $8 after. Tickets range from $5-$8 at the door. For more details, visit dc9.club.
Bears Can Party host the Bear Cave: #LoveorLust at the Green Lantern (1335 Green Ct., N.W.) tonight from 9 p.m.-3 a.m. Go-go bear Roman will dance for the night. DJ Popperz will spin tracks. There is no cover. For more information, visit greenlanterndc.com.
Blowout, a new LGBT-inclusive party, is at Songbyrd Music House & Record Cafe (2475 18th St., N.W.) tonight from 11 p.m.-3 a.m. There will be performances from LGBT artists, surprise DJs and more. Tickets are $7. For more details, visit songbyrddc.com.
Trade (1410 14th St., N.W.) hosts Gay/Bash tonight from 10 p.m.-3 a.m. Donna Slash, Jaxknife Complex, Ana Latour, Jane Saw and Summer Camp will perform. The Barber Streisand will play music. There will be a show at 11:30 p.m. and a second show at 1 a.m. No cover. For more information, visit facebook.com/gaybashdc.
Sunday, Feb. 17
Bears Invade Spa World is today from 10 a.m.-8 p.m. at Spa World (13830 Braddock Rd., Centreville, Va.). Interested attendees are encouraged to check Groupon for deals. This is a public event. Attendees are free to invite friends and can drop in anytime during the day. For more details, search "Bears Invade Spa World" on Facebook.
The Imperial Court of Washington hosts Mr. D.C.'s Royale Drag Rolette at Freddie's Beach Bar (555 23rd St., S Arlington, Va.) tonight from 8-10 p.m. Mr. D.C. Royale Jacque Basil will make an appearance. Deedee Amor Did and Leilani Masters will host the show. Funds raised will be donated to the Imperial Court's Reign VII Charities. For more information, visit facebook.com/imperialcourtdc.
Trade (1410 14th St., N.W.) hosts Church tonight from 10 p.m.-1:45 a.m. Geneva Confectionn will host the party. AndroJennie, Vagenesis and Buhnana Gunz will perform in the drag chorus. Wessthedj and DJ Jesse Jackson will spin tracks. For more details, visit facebook.com/tradebardc.
Bishop Gene Robinson preaches at St. Thomas' Parish (1810 16th St., N.W.) today at the 9:30 a.m. service. Robinson was the first priest in a major Christian denomination to be in an openly gay relationship and consecrated a bishop. For more information, visit stthomasdc.org.
Monday, Feb. 18
The D.C. Center (2000 14th St., N.W..) hosts coffee drop-in hours this morning from 10 a.m.-noon for the senior LGBT community. Older LGBT adults can come and enjoy complimentary coffee and conversation with other community members. For more information, visit thedccenter.org.
Tuesday, Feb. 19
The D.C. Center (2000 14th St., N.W.) hosts its Packing Party from 7-9 p.m. tonight. Volunteers will assemble safer sex kits to distribute to the LGBT community. For more details, visit thedccenter.org.
Wednesday, Feb. 20
MNEK performs at Union Stage tonight at 7:30 p.m. Raja Kumari opens the show. Doors open at 6:30 p.m. Tickets are $17 in advance and $19 day of show. Premier Plus tickets, which includes reserved seating, are $35. For more details, visit unionstage.com.
HerHRC: The Preview is at A League of Her Own (2319 18th St., N.W.) tonight from 6-9 p.m. This will be a teaser event for HerHRC's main event in the spring. There is a suggested $10 donation at the door or online. The donation includes or renews annual HRC membership. All proceeds go towards HRC. There will also be drink and food specials and free entry into a raffle. For more details, visit facebook.com/hrcgreaterwashingtondc.
Bookmen D.C., an informal gay men's literature group, discusses "From Macho to Mariposa: Gay Latino Fiction" edited by Charles Rice-Gonzalez and Charlie Vasquez at the D.C. Center (2000 14th St., N.W.) tonight at 7:30 p.m. All are welcome. For more information, visit bookmendc.blogspot.com.
Thursday, Feb. 21
Tagg Magazine hosts a financial planning seminar for LGBT women at Human Rights Campaign (1640 Rhode Island Ave., N.W.) tonight from 6:30-8 p.m. The seminar will discuss how to combine finances with your partner and LGBT family planning. Snacks and beverages will be provided. Admission is free. For more details, visit facebook.com/taggmagazine.

Studio House, Visual AIDS partner for educational program
Day With(out) Art 2021 to be held at Lamont Plaza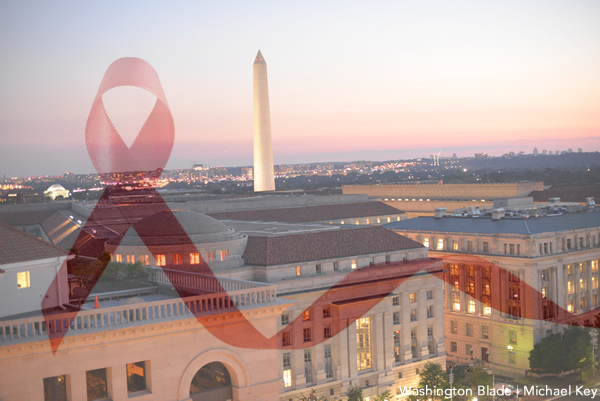 Studio House and Visual AIDS will join forces for "Day With(out) Art 2021" on Tuesday, Nov. 30 at 6 p.m. at Lamont Plaza.
This event is a community outdoor screening of "Enduring Care," a video program that highlights strategies of community care within the ongoing HIV epidemic followed by a discussion about the video.
There will be an open house in the neighborhood at the David Bethuel Jamieson (1963-1992) Studio House and Archives featuring newly commissioned work by Katherine Cheairs, Cristóbal Guerra, Danny Kilbride, Abdul-Aliy A. Muhammad and Uriah Bussey, Beto Pérez, Steed Taylor, and J Triangular and the Women's Video Support Project.
For more information, visit Eventbrite. 
Forget Santa Claus – Ginger Minj is comin' to town
'Drag Race' alum's Winter Wonderland Tour stops in D.C. Nov. 29 and 30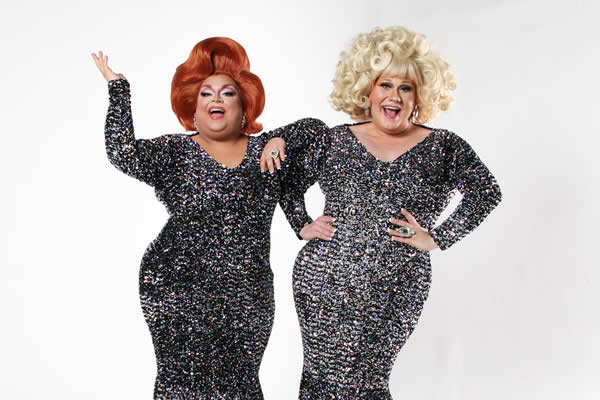 Ginger Minj is a busy little elf.
From her new country album "Double Wide Diva" to sporadic stints in TV and movies to her upcoming book, "Southern Fried Sass" (which reportedly scored her a six-figure deal), the "Drag Race" diva is everywhere these days, including a venue near you. On Nov. 29 and 30, the new queen of Christmas will perform her holiday spectacular Winter Wonderland Tour at Miracle Theatre.
We recently caught up with the multitalented actress/comedian/singer to discuss her continued success, including making friends with Jennifer Aniston while filming Netflix's "Dumplin,'" her take on the latest Dave Chappelle backlash, the best Christmas gift she's ever received, and what exactly makes her the "nicest bitch" this side of the North Pole – but first, let's take a sleigh ride back to the beginning.
BLADE: Tell me a bit about how you got started in drag and the genesis of Ginger Minj.
GINGER MINJ: Like most good show-tune-loving queers, I stumbled into drag through musical theater. I auditioned for a show that required either full-frontal nudity or drag, and I figured I would fare better in a wig and heels than nothing at all. I got the role and really took to it quickly. I felt more free and honest as a performer than I ever had before, and I realized I could make a livable income doing something that I was wholly responsible for creating.
BLADE: How has your appearance on "Drag Race" helped your career, and what are your top takeaways from your time on the show?
GM: It's an international platform that allows us to introduce ourselves to the entire world. It got me a seat at the table with people and places that refused to even open the door for me in the past. I think there was – and maybe still is sometimes – this initial assumption that drag artists are limited in their talents, but we have been able to show the world that we are just as talented and capable as any other entertainer. I don't wear a wig as a gimmick. I wear it as an accessory, and it doesn't mean I shouldn't be taken as seriously as any other actor, singer, etc. "Drag Race" is doing a great job of showing the world that – and I'll forever be grateful.
BLADE: If folks didn't catch you on "Drag Race," they might recognize you from the 2018 Netflix movie "Dumplin'" starring Jennifer Aniston and Dove Cameron. What was your experience like on set, and do you have any other TV/film projects in the works?
GM: "Dumplin'" was the single best experience of my life! Jennifer Aniston brought me coffee every morning, and Kathy Najimy had my trailer moved next to hers so we could listen to Beyoncé and play with makeup. That entire cast and crew treated all of us queens with unbelievable respect. It really gave me a passion for filmmaking and, yes, I'm happy to say there are a few more projects – big screen and small – coming your way soon.
BLADE: What makes you the "nicest bitch you'll ever meet?"
GM: It's like those good ole' southern church ladies who will give you the shirts off their backs but read you to filth for not bringing one of your own. The only thing bigger than my mouth is my heart and the "shady" things I say should never be taken seriously.
BLADE: As a comedian yourself, what are your thoughts on the latest Dave Chappelle/Netflix controversy?
GM: I've always felt like comedy and drag go hand in hand: It's an outrageous way to start a conversation and make people confront their own feelings about anything and everything. That being said, I think there's a way to do that without disparaging and discrediting an entire group of human beings. I think it's shameful that someone with that great of a platform would choose to punch down.
BLADE: Your new single "Walk Tall" is about growing up gay in the South – and it's a very good song. Radio worthy even, but a hard sell, given its content, to a country-music audience. How do you think that changes? Will LGBTQ+ country artists ever enjoy the kind of success their straight counterparts do?
GM: I think so. To be completely honest with you, I've gotten much more support for that album from the country community than I have from the drag world. The message is so universal, and we were very careful to do it in an authentic, simple way. When we stop focusing on our differences and start embracing our similarities, the world can change. I just do the things that make me happy and hope it finds the people who need to hear it.
BLADE: Christmas is just around the corner – do you prefer giving or receiving? What's your most prized Christmas present from the past?
GM: I'm definitely a giver! I drive myself crazy for months researching and planning and looking for the perfect gifts for everyone. It's my way of showing the people I care most about that while I may be busy, I'm listening. I hear them, I see them, and I appreciate them. The best Christmas present I ever got was a cheap plastic pair of ruby slippers from my mama when I was a kid. I still have them. That moment changed my life forever. It's what actually inspired "Walk Tall."
BLADE: Like Santa Claus himself, the Ginger Minj Winter Wonderland Tour 2021 is coming to town. What do you have in store for audiences this holiday season?
GM: What don't we have in store?! There are 20 costume changes, instructional videos gone terribly wrong, singing, dancing, magic tricks, fog machines, comedy, and it even snows over the audience! This is the biggest, prettiest, most ambitious show we have ever put together.
BLADE: Looking forward to 2022, what's in the works? What are a few of your New Year's resolutions?
GM: So many great things — more music, some movies, some TV, a stage production of "La Cage aux Folles" in Chicago, and my book "Southern Fried Sass" will hit the shelves. It's a great time to be the "Glamour Toad," and I am grateful every single day.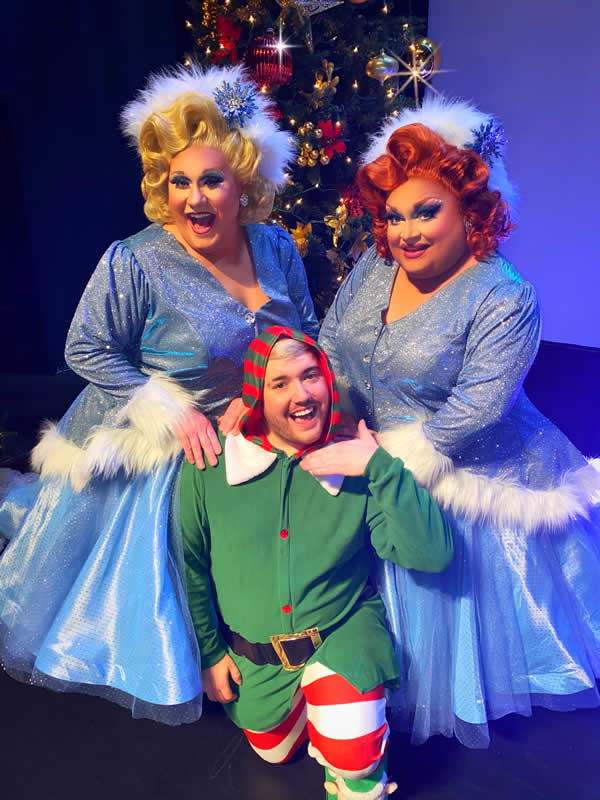 Mikey Rox is an award-winning journalist and LGBT lifestyle expert whose work has been published in more than 100 outlets across the world. Connect with Mikey on Instagram @mikeyroxtravels.
Children's Beach House to host holiday fundraiser
Music by artists Pamala Stanley and 2nd Time Around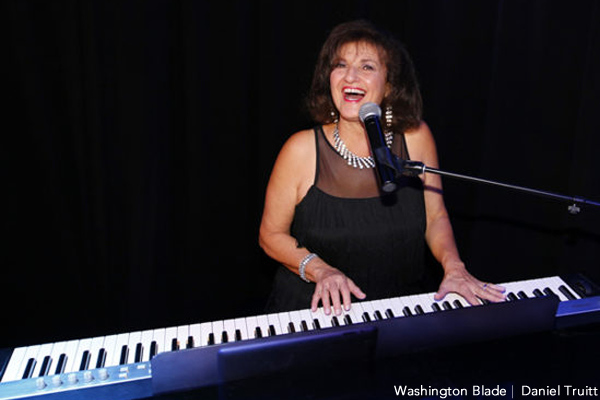 The Children's Beach House in Lewes, Del., will begin its weekend-long fundraiser with an annual holiday party on Friday, Dec. 3 at 6:30 p.m.
The event will include a live auction, cocktails, dinner by Touch of Italy and music by artists Pamala Stanly and 2nd Time Around. This fundraiser will help support CBH's work with children and families. Tickets are $150.
The celebrations will continue with a "Santa's Workshop" event on Saturday, Dec. 4 at 10 a.m. This event will include cookie decorating and making holiday crafts, among other events. There will also be a cash bar available with bloody mary's and mimosas for those 21 years and older. Tickets cost $30.
CBH will end the weekend with "Happy Hour With the Boy Band Project" on Sunday, Dec. 5 at 4 p.m. This event will be a musical performance by an electric boy band cover group, which was named "Best Group" by the 2019 Broadway World Awards that re-imagines the sound, movement, and energy of NSYNC, Backstreet Boys, One Direction, and more. Tickets are $150. Visit cbhinc.org for more information.