SPRING ARTS 2019 CONCERTS: Womxn f*** shit up — musically of course
Region teeming with queer acts at the Anthem, Fillmore, Jiffy and more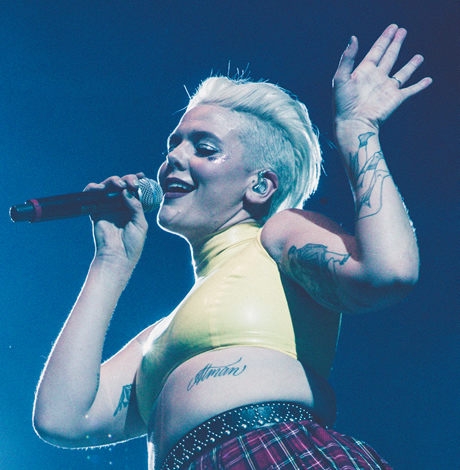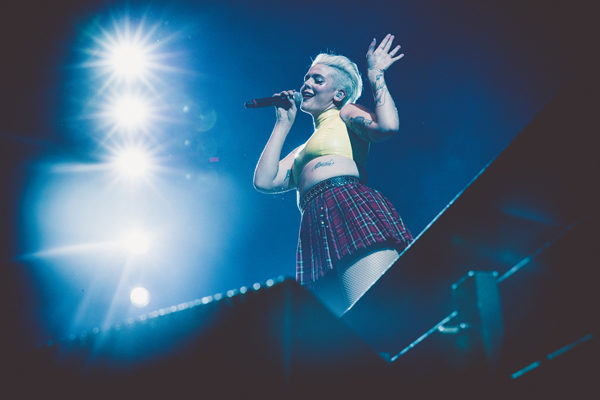 A number of great music acts will be passing through D.C. this spring — Kelly Clarkson, Robyn, Fleetwood Mac, Mariah Carey, Betty Who and more.
Robyn, who recently released her eighth studio album "Honey," her first full album since the 2010 album "Body Talk,"comes to The Anthem (901 Wharf St. S.W.) on Saturday March 9 at 7 p.m. The show is sold out.
Bi artist Crystal Bowersox plays City Winery (1350 Okie St. N.E.) on Thursday, March 14 at 8 p.m. Tickets range from $22-32. More information and tickets available at citywinery.com.
Kelly Clarkson brings her "Meaning of Life Tour," following her 2017 album of the same name, to Royal Farms Arena (201 W. Baltimore St., Baltimore) on Saturday, March 16 at 7 p.m. Tickets go from $25-399 and are available for purchase at ticketmaster.com.
Soul legend Gladys Knight plays The Theater at MGM National Harbor. Saturday, March 23 at 8 p.m. Tickets range from $87-343 through Ticketmaster.
Fleetwood Mac returns to Washington for"An Evening with Fleetwood Mac" on Sunday, March 24 at 8 p.m. Standard tickets start at $69.50, with Verified Resale tickets going as high as $3,000, and may be purchased from ticketmaster.com. The group has been getting mixed reviews since it ousted bedrock member Lindsey Buckingham last year.
Also on March 24, lesbian singer Mary Gauthier performs at City Winery (1350 Okie St. N.E.). General admission tickets are $22 and are available for purchase from citywinery.com.
Following on the major success of her 2018 album "Sweetener" and her just released "Thank U, Next," Ariana Grande's "Sweetener World Tour" will be coming to the Capital One Arena on Monday, March 25 at 8 p.m. Tickets range from $153 with VIP Packages running up to $699 and may be purchased at ticketmaster.com.
David Archuleta, the former "American Idol" contestant and pop singer, plays The Birchmere (3701 Mt. Vernon Av., Alexandria, Va.) on Wednesday, March 27 at 7:30 p.m. General admission tickets are available for $29.50.
Homosuperior, Hex Girlfriends and Wipeout perform at Comet Ping Pong (5037 Connecticut Ave., N.W.) on Friday, March 29 at 10 p.m. Tickets are $12.
Pop diva Mariah Carey returns to the greater D.C. area for her "Caution World Tour," on the heels of her 2018 album "Caution," at The Theater at MGM National Harbour (101 MGM National Ave., Oxon Hill, Md.). Sunday, March 31 at 8 p.m. Verified resale tickets are available starting at $384 from ticketmaster.com.
Gay songwriter Levi Kreis will be performing with guest Nova Payton at City Winery (1350 Okie St. N.E.) on Wednesday, April 3 at 8 p.m. Ticket prices range between $20-30 and are availabel at citywinery.com.
Almost Queen is slated to perform at Baltimore Soundstage (124 Market Pl., Baltimore) on Friday, April 12 at 7:30 p.m. Ticket prices range between $19.80-44 and may be purchased from ticketmaster.com.
The Womxn Fuck Shit Up (WFSU) D.C. 2019 music festival will take place at Union Stage (740 Water St. S.W.) on Saturday, April 20 from 5 p.m.-2 a.m. Early bird tickets are available for $15, advance tickets for $20 and general admission for $25 at the door. Early bird and advance tickets may be purchased at ticketfly.com.
Laura Jane Grace and Devouring Mothers play The Rock and Roll Hotel (1353 H St. N.E.) on Tuesday, April 23 at 8 p.m. General admission tickets may be purchased for $25.
Australian folk singer and songwriter Julia Jacklin will perform material from her new album "Crushing" at the DC9 Nightclub on Tuesday, April 30 at 8 p.m. General admission tickets are available for $15.
Amy Ray (of Indigo Girls fame) and her band will be at Rams Head On Stage (33 West St., Annapolis, Md.) on Tuesday, May 21 at 8 p.m. Tickets are $27.50. She plays The Birchmere in Alexandria May 23.
Betty Who plays The 9:30 Club (815 V St. N.W.) May 28-29. One dollar of every ticket sold will go to support The Trevor Project. Tickets for the May 28 date are sold out. Tickets for the May 29 show are still available.
Bruce & Janet & John Legend, oh my!
Slew of iconic acts hitting the road after pandemic cancellations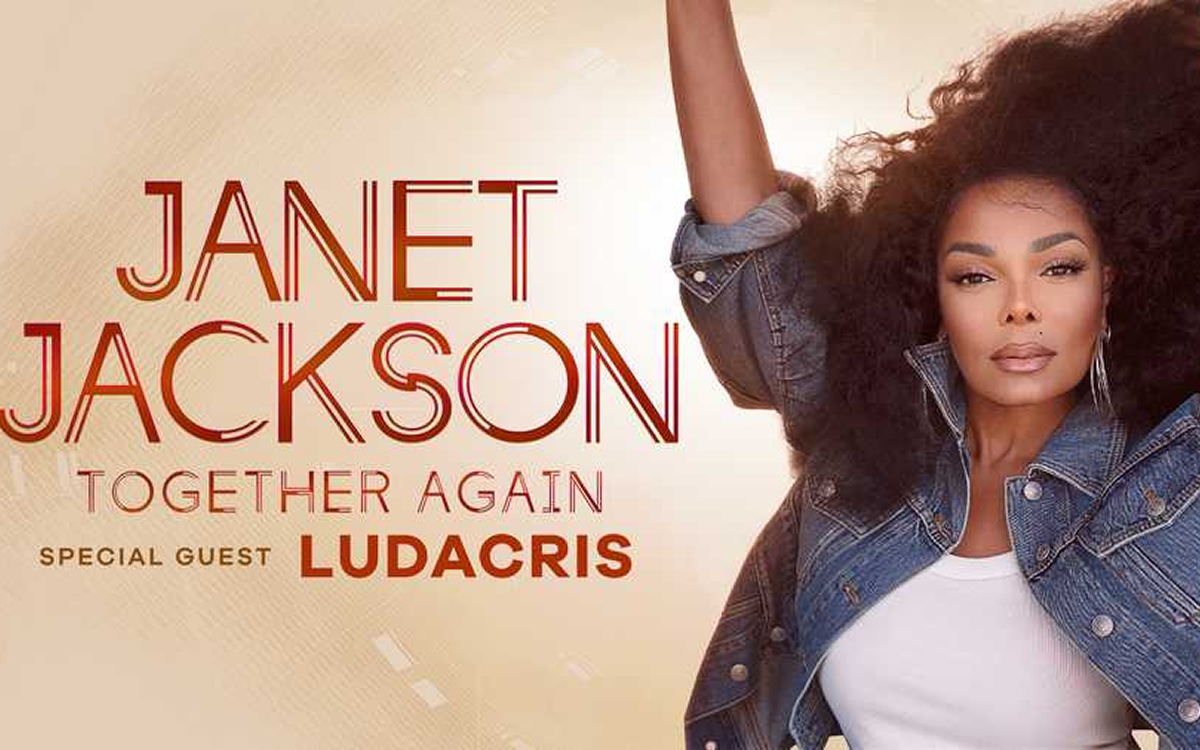 Pop and rock icons are releasing their pent-up pandemic frustrations by mounting huge tours this spring and summer. After three years of canceled and postponed shows, everyone from Bruce Springsteen to Janet Jackson is hitting the road at long last. But save your coins because the TicketMaster algorithms are driving ticket prices to astronomical highs. Here are a few highlights from D.C.-area venues this spring. Although some of the iconic acts aren't coming until summer — Beyonce, Madonna, Pink — several others are hitting the road this spring.
ANTHEM
Betty Who plays March 10; Keyshia Cole headlines the All Black Extravaganza 20 Year Anniversary tour on March 18; the Yeah Yeah Yeahs come to town on May 3; Seal brings his world tour to town on May 10; and the beloved Pixies are back on the road with a new North American tour stopping here on June 10.
9:30 CLUB
Don't miss Gimme Gimme Disco, an Abba dance party on March 18; Inzo arrives on March 31, followed by Bent on April 1; Ruston Kelly brings his The Weakness tour on April 17 along with Purr; The New Pornographers show on May 19 is sold out but there are tickets available for the May 20 show; The Walkmen have added a fourth show on May 23 because the other three shows are sold our;
CAPITAL ONE ARENA
Living legend Bruce Springsteen and the E Street Band are back with a vengeance, playing one of four area shows on March 27. (They're in Baltimore the night before.) If you missed out this time, don't worry, Bruce is playing Nats Park in September as well as at Baltimore's Camden Yards. April 1 brings the R&B Music Experience, including Xscape, Monica, Tamar Braxton, and 112. Blink-182 comes to town on May 23. And this summer watch for Sam Smith to continue his hot streak, bringing his "Gloria" tour to town on Aug.4.
JIFFY LUBE LIVE
Janet Jackson makes her highly anticipated return to the stage this spring, arriving in our area on May 6 along with guest Ludacris. The LGBTQ ally and icon has promised new music on her upcoming "Together Again Tour," which follows the pandemic-related cancellation of her "Black Diamond Tour." Jackson also plays Baltimore's newly renovated CFG Bank Arena on May 13.
OTHER HIGHLIGHTS
John Legend plays two nights at Wolf Trap on June 2 and 3; Charlie Puth follows on June 4. Wolf Trap also hosts the Indigo Girls on June 7 just in time for Pride month. Celebrate St. Patrick's Day with the Smithereens at the Birchmere on March 17. Fans of '80s alternative will be lined up for the Church also at the Birchmere at April 4, followed by Suzanne Vega on April 26. Amy Grant returns to the stage this spring and plays the Birchmere on May 2. Echostage plays host to a slew of buzz worthy shows this spring, including Ella Mai on April 8 and Fisher on May 12.
Internationally acclaimed pianist to play at Strathmore
Brian Ganz to celebrate 12th annual concert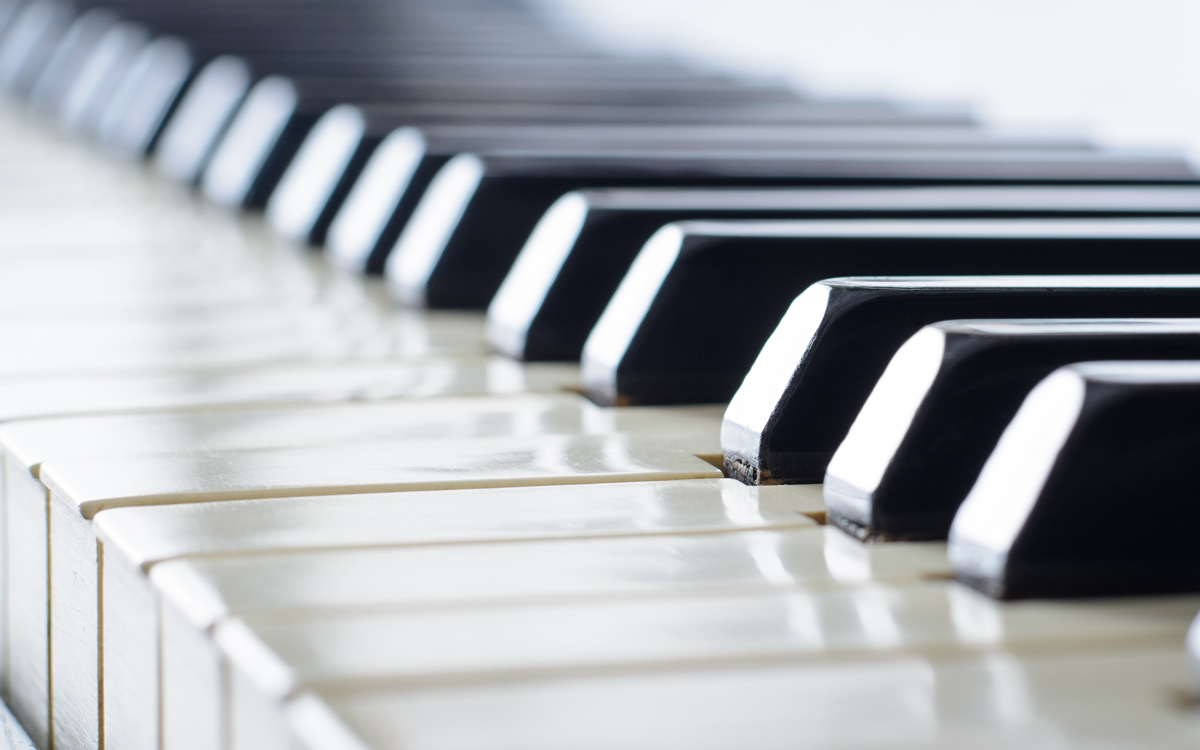 "An Evening of Chopin's Chamber Music with Brian Ganz and Friends" will be on Saturday, Feb. 25 at 8 p.m. at the Music Center at Strathmore.
Pianist Brian Ganz will celebrate his 12th annual concert in his quest to perform the complete works of Frédéric Chopin. He will be joined by Carter Brey, principal cellist for the New York Philharmonic, and Laura Colgate, concertmaster for the National Philharmonic. The artists will perform all the major chamber music works written by Chopin, including the rarely heard Trio in G minor for piano, violin and cello, Op. 8, as well as the famed Sonata for Cello and Piano in G minor.
Ticket prices start at $29 and free for young people 7–17. For more details, visit nationalphilharmonic.org.
Boston Gay Men's Chorus builds bridges in new documentary
'Music Triumphs Homophobia' chronicles group's travels around the world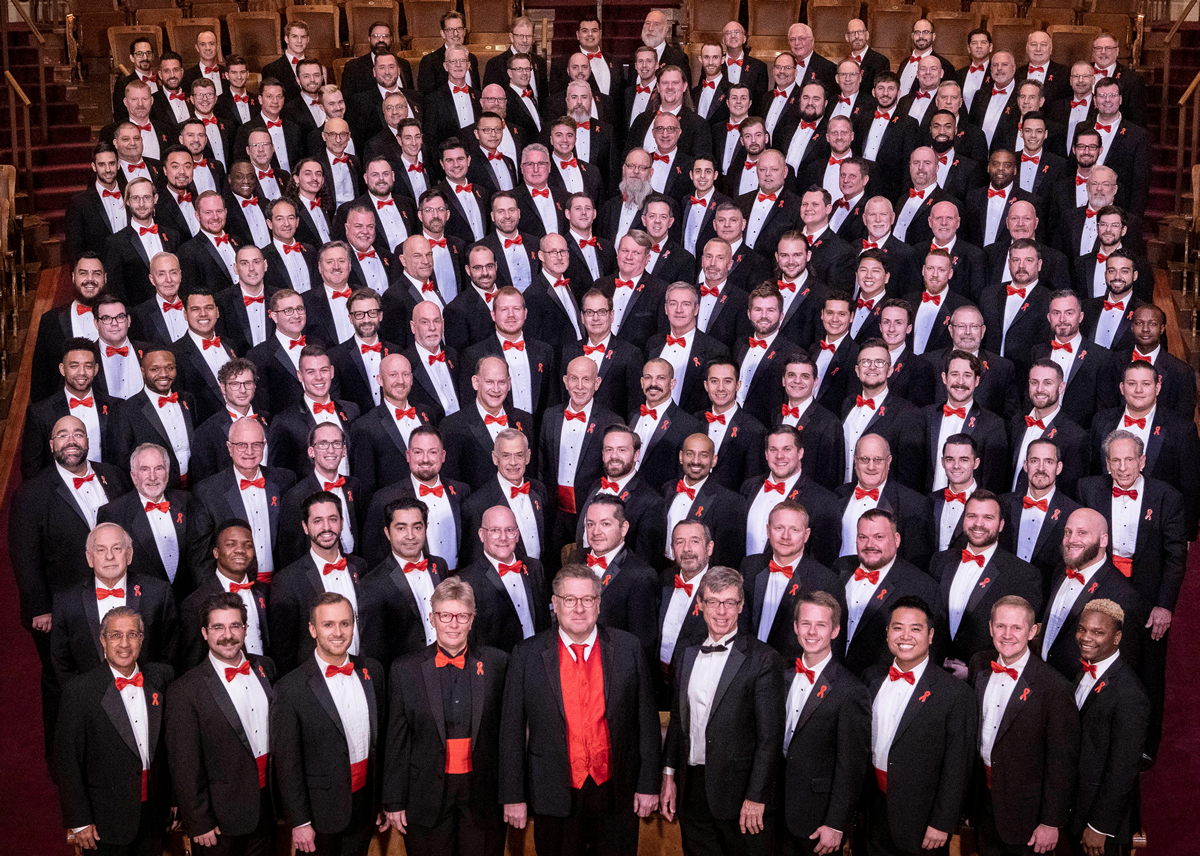 Poland, Turkey, and South Africa are among the places the Boston Gay Men's Chorus has traveled, facing discrimination, but also finding acceptance and camaraderie on the road.
"Music Triumphs Homophobia," a new documentary available on Amazon Prime Video written and directed by filmmakers Craig Coogan and Michael Willer, follows the Chorus's tours around the world and grapples with how spiritual LGBTQ people contend with the homophobic mistranslations of religious texts. It also explores the power of music.
"Our goal is to share … the joy and inspiration that music can have in overcoming prejudice," Coogan, the former executive director of the chorus, said in an interview. "What BGMC has done for 40 years, and other choruses have done as well, is infusing the world with joy, inspiration, and hope."
And it's not just Christianity that misinterprets religious doctrines, Coogan said.
"It wasn't just Christian, and it wasn't Muslim. It wasn't Jewish. It wasn't one particular denomination. It actually was overall," Coogan said.
The Boston Gay Men's Chorus was founded in 1982 and is comprised of more than 200 performers, from all different backgrounds. This diversity of perspective is what drives the mission of the chorus and the documentary, Coogan said.
"The universality of coming together as one voice, to tell one story, is incredibly powerful. And I think that's what audiences identify with," Coogan said.
Because the Boston Gay Men's Chorus had to go on hiatus from performing at the onset and height of the pandemic, Coogan and Willer sought out a solution — to put together a documentary chronicling the history and work of the group.
The pair already had most of the footage before putting together a full, nearly two-hour documentary was a reality for them. For years, people at the chorus, including Coogan and Willer, had captured the various trips for the archives.
"This actually afforded us a unique opportunity to immerse ourselves in 30 terabytes of footage," Willer said.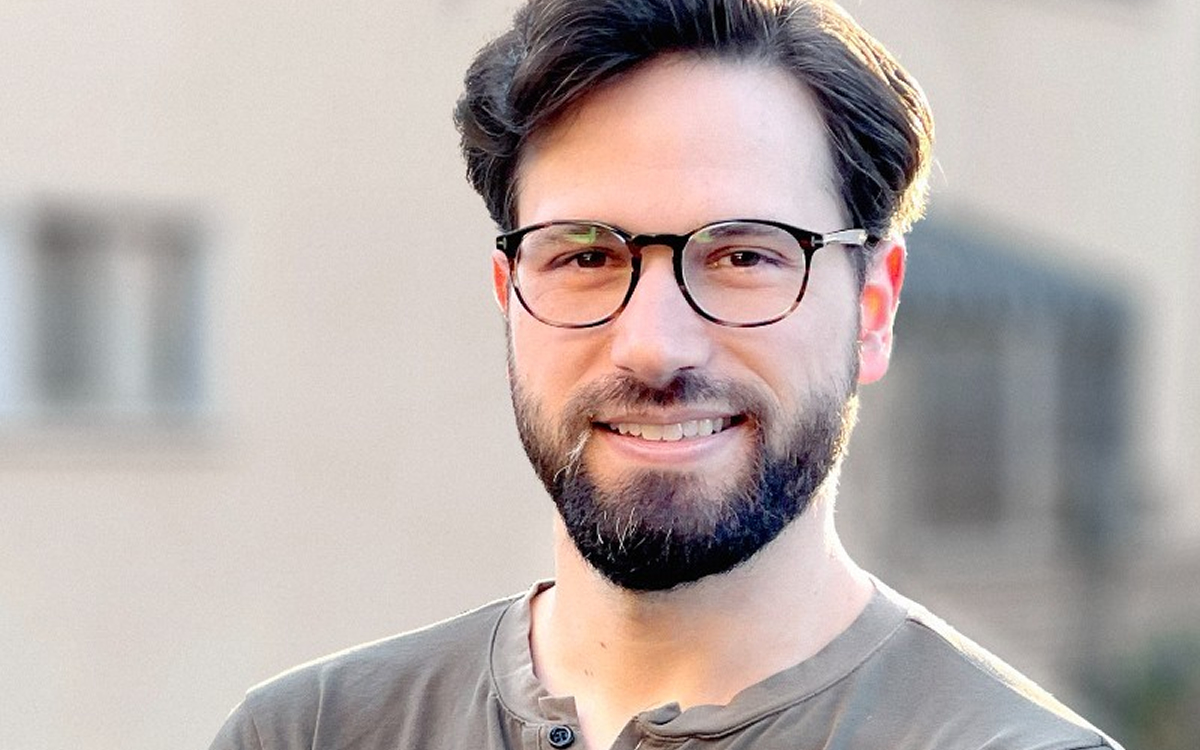 Coogan and Willer put together the footage and filled gaps with additional interviews, which they filmed in a studio at the height of the shutdown while following health and safety protocols.
The entirety of the music paired with the documentary is also produced by the chorus.
Coogan and Willer hope LGBTQ people and non-LGBTQ people alike watch the film and that they experience a "shifting perception."
"We tried to cover as many different perspectives as we had access to that had stories to share," Willer said. "And to give a sense of relatability and humanity to people that are human, and deserve to have their voices heard, and hopefully in a way that is affecting, and that lasts for whoever might watch it."
"It's not about one person, but all these different perspectives," Coogan added.
The title of the documentary is a spin on a translated news headline in Poland when the chorus went there in 2005 — "Music Triumphs Intolerance." It also communicates the mission of the group in a clear, concise way, Coogan said.
"When it really comes down to it, music does triumph over homophobia," he said.