March 2, 2019 at 9:54 pm EST | by Brian T. Carney
SPRING ARTS 2019 MOVIES: Smells like 'Teen Spirit'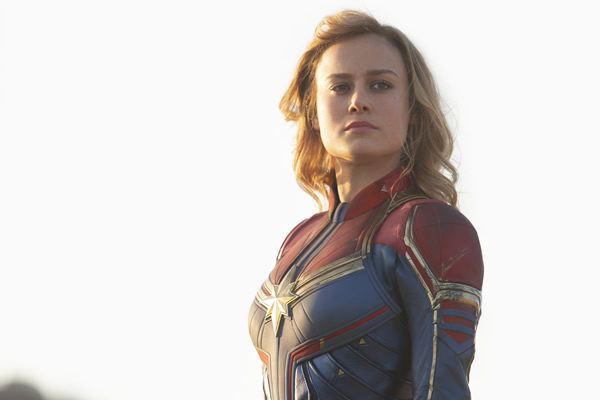 Now that the Oscars are over (and the polar vortex has passed), the spring thaw has come to D.C.'s movie theaters and new releases and fantastic festivals are in bloom.
The season gets off to a frightening start today with "Greta," a stylish thriller written and directed by Neil Jordan (who won an Oscar for the LGBT classic "The Crying Game"). The dazzling Isabelle Huppert plays a lonely widow whose interest in her new friend (Chloë Grace Moretz) slowly turns sinister.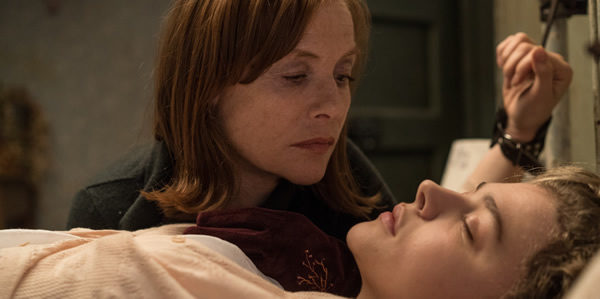 From March 1-10, the D.C. Independent Film Festival (dciff-indie.org)celebrates its 20th anniversary of bringing the most innovative independent films to Washington. This year's slate includes several films highlighting the LGBT community, including "Transformistas," about drag queens living in Cuba, and "WBCN and the American Revolution" about the famous underground radio station in Boston that produced the first gay and lesbian show on commercial radio,
March 1 also marks a somber cinematic milestone. Tyler Perry has announced that he's hanging up his wig and retiring the character of Madea after her appearance in "A Madea Family Funeral."
On March 15, writer/director Sebastián Lelio, creator of the Oscar-winning trans drama "A Fantastic Woman" and the lesbian drama "Disobedience," returns with "Gloria Bell," a reworking of his 2013 Spanish language film. The movie stars Julianne Moore as an older woman searching for love in the dance clubs of Los Angeles. The supporting cast includes John Turturro, Brad Garrett, Sean Astin, Jeanne Tripplehorn and Holland Taylor.
Also slated for a March 15 release is "Giant Little Ones," an intimate drama about coming out and discovering love. Franky Winter (Josh Wiggins) and Ballas Kohl (Darren Mann) have been best friends since childhood, but their relationship takes an unexpected turn during Franky's wild 17th birthday celebration. Maria Bello and Kyle MacLachlan ("Twin Peaks") play Franky's parents.
March 15 also marks the return of controversial queer photographer Robert Mapplethorpe to Washington. Mapplethorpe's provocative 1989 exhibition "The Perfect Moment" made headlines when the Corcoran Gallery of Art decided his prints were too hot to handle and cancelled the show. The new biopic "Mapplethorpe" stars Matt Smith ("Doctor Who" and "The Crown") as the rebellious artist, with John Benjamin Hickey as his lover and patron Sam Wagstaff, Rotimi Paul as his lover and frequent model Ken Moody and Marianne Rendón as his lover and collaborator Patti Smith.
Two years ago, the multi-talented Jordan Peele scared audiences around the globe with "Get Out," his searing indictment of pious white liberalism. This year he returns on March 22 with the home invasion thriller "Us" starring Elisabeth Moss, Anna Diop, Lupita Nyong'o and Winston Duke.
On April 6, HBO premieres "Native Son," a powerful indictment of systemic racism in Americabased on the classic novel by Richard Wright. The screenplay is by Pulitzer Prize-winning playwright Suzan-Lori Parks. The film is directed by renowned visual artist and first-time director Rashid Johnson and Ashton Sanders ("Moonlight") plays Bigger Thomas.
The Annapolis Film Festival (annapolisfilmfestival.com) runs March 21-24. Filmfest D.C., the district's international film festival, runs from April 25-May 5. The festival (filmfestdc.org) will include the local premiere of "D.C. Noir," the latest film by crime novelist and D.C. native George Pelecanos.
Two great festivals open on May 8. The Maryland Film Festival (mdfilmfest.com) runs through May 12 in the revitalized arts district in downtown Baltimore. Running through May 26, the Eldavitch D.C.-JCC (edcjcc.org) is presenting JxJ an exciting new program which encompasses the Washington Jewish Film Festival and the Washington Jewish Music Festival. Organizers have confirmed that "Rated LGBTQ," a slate of queer movies, will still be part of the festival line-up.
Every month, Reel Affirmations brings great queer cinema to D.C. through its XTRA film series. This spring's offerings include "Room to Grow" (March 22), "Tucked" (April 18) and "Transmilitary" (May 16). Starting in May, its monthly screenings will move to Landmark's E Street Cinema. Full details can be found at (thedccenter.org/reelaffirmations).
On March 29, "The Brink," a new documentaryabout conservative firebrand and former Trump advisor Steve Bannon opens. Director Alison Klayman, the youngest filmmaker included in the 2013 New York Times international list of "20 Directors To Watch," also helmed "An Attack on Equality," an examination of the rising number of hate crimes occurring in New York City.
The metro D.C. region is home of two great local arthouse cinemas: AFI Silver, located in downtown Silver Spring, and the Avalon, nestled in the city's Chevy Chase neighborhood. Both present the latest indie releases, as well as classics from Hollywood and the global cinema, and both are great supporters of LGBT filmmakers.
This spring, in addition to their regular programing, AFI Silver will host the Capital Irish Film Festival, the New African Film Festival and the Environmental Film Festival. As part of its Wednesday Signature Series, the Avalon will present "The Making of Montgomery Clift," a documentary about the classic film star and queer icon on May 8. The screening will be followed by a Filmmakers Q&A.
With the arrival of "Captain Marvel" (March 8), "Shazam" (April 9) and "Avengers: Endgame" (April 26), caped crusaders will be as thick as flies this spring. On the anti-hero side, "Hellboy" stomps into the cineplex on April 12.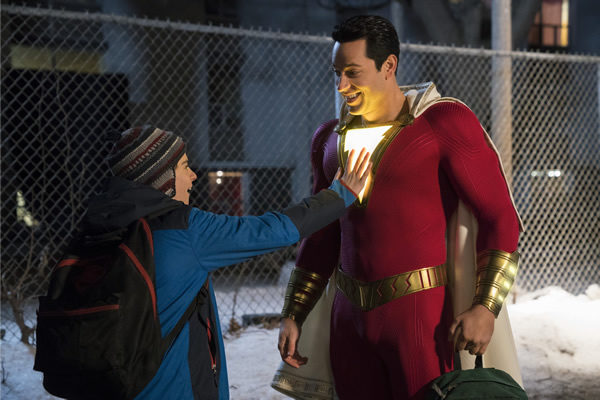 On May 3, the entire family can enjoy an animated musical adventure in "Ugly Dolls." Moxy and her friends love their life in Uglyville, where weird is celebrated and strange is special, but curiosity leads them to explore what lies outside their town. The amazing voice cast includes such LGBT heroes and allies as Kelly Clarkson, Nick Jonas, Wanda Sykes, Gabriel Iglesias, Emma Roberts, Blake Shelton, Pitbull and Janelle Monáe.
Also for the entire family, Disney presents live-action remakes of its animated classics "Dumbo" (March 29) and "Aladdin" (May 24).
May 10 brings the comedy "The Hustle." Anne Hathaway and Rebel Wilson star as female scam artists who team up to take down the dirty rotten men who have wronged them.
Some of the other new spring releases include "The Hummingbird Project," a high-stakes business thriller with Jesse Eisenberg, Alexander Skarsgård and Salma Hayek (March 15); Mike Leigh's historic drama "Peterloo" (April 5); Elle Fanning singing in "Teen Spirit" (April 5); a remake of the Stephen King horror classic "Pet Semetary" (April 5); Seth Rogan and Charlize Theron in the comedy "Long Shot" (May 3); "Ask Dr. Ruth," a documentary about the diminutive sex advisor (May 3);the biopic "Tolkien" with Lily Collins and Nicholas Hoult; and Octavia Spencer making her horror movie debut in "Ma" (May 29).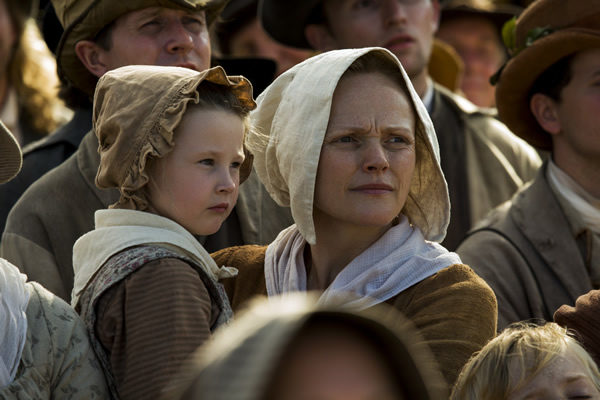 Finally, the spring film season comes to a fabulous finale on May 31 with the release of "Rocketman." The movie is described as "an epic musical fantasy about the incredible human story of Elton John's breakthrough years." Taron Egerton stars as the flamboyant gay musician, Jamie Bell plays Bernie Taupin and Bryce Dallas Howard plays Elton's mother.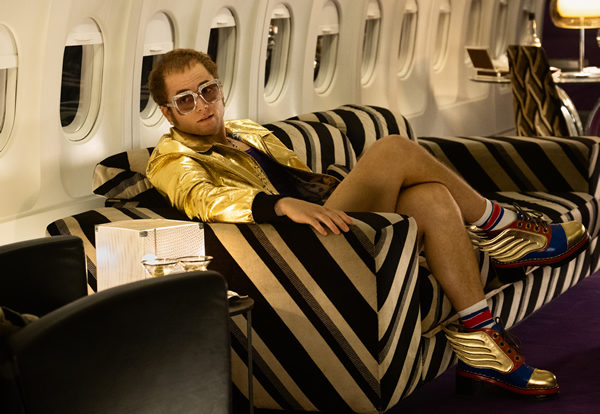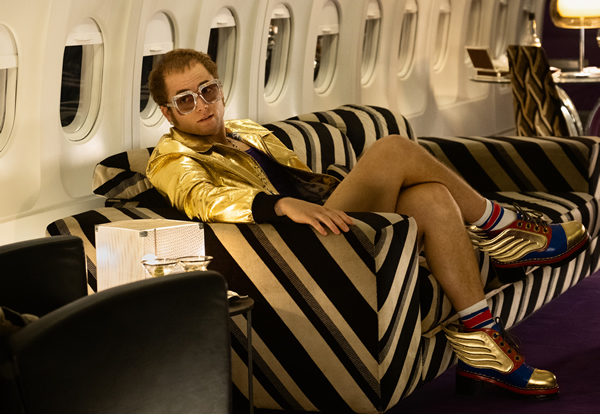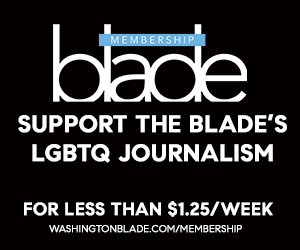 Sign Up for Blade eBlasts