March 22, 2019 at 4:13 pm EST | by Michael K. Lavers
Ray Mabus to speak at American Military Partner Association's DC gala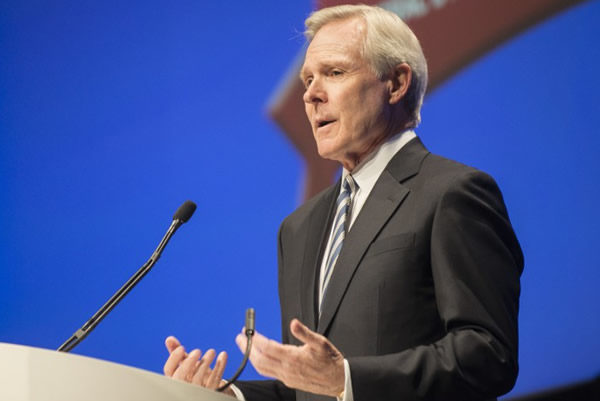 The American Military Partner Association on Friday announced former Navy Secretary Ray Mabus will speak at its national gala that is scheduled to take place in D.C. on May 11.
"I'm honored to speak to and be recognized by the largest organization representing LGBTQ military spouses and their families, real heroes who sacrifice so much on behalf of our nation," said Mabus in an AMPA press release. "It should be easy to stand up for these patriots when they are willing to risk themselves to protect us."
Mabus was Navy secretary from 2009-2016.
AMPA's dinner is slated to take place less than a month after the Trump administration's ban on openly transgender servicemembers is scheduled to take effect. AMPA in its press release notes Mabus was a vocal supporter of the repeal of "Don't Ask, Don't Tell."
"Secretary Mabus knows that what matters is a service member's ability to accomplish the mission, not who they are or where they come from," said AMPA President Ashley Broadway-Mack. "As a leader with a legacy of positive change in the military, we are honored to welcome Secretary Mabus to the 6th annual AMPA National Gala. As we face a transgender military ban threatening thousands of active duty service members and qualified recruits, the evening will be an important moment of solidarity and mutual support for the LGBTQ military community in the face of unconscionable discrimination."