April 15, 2019 at 5:02 pm EDT | by James Wellemeyer
Celebs turn out for Avalon Saturdays at Soundcheck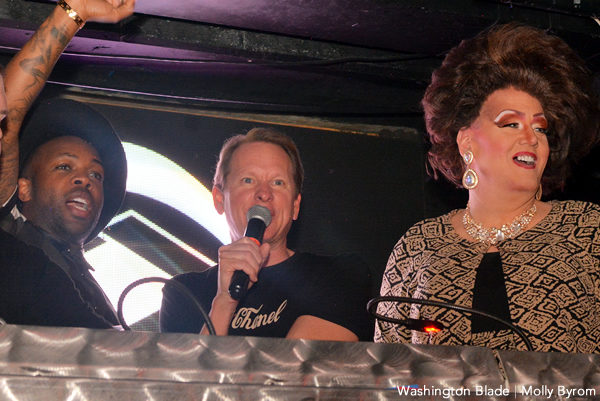 Carson Kressley, TV personality and the fashion expert on the original "Queer Eye," and singer, actor, and drag queen Todrick Hall appeared at Soundcheck on April 13 for Avalon Saturdays, a relatively new LGBT dance party in D.C. Kressley hosted the event.
It began with a drag show from 10:30-11:30 p.m. DJ Mikey Mo opened, and Steve Sidewalk followed with a "high energy pop circuit set."
Chelsea Handler, who some speculated would also show up to Soundcheck, did not attend the party. The comedian was in D.C. to promote her book, "Life Will Be the Death of Me," at an 8 p.m. event at Warner Theatre. CNN's Jake Tapper was a special guest at the event.
Avalon began in October and is held each Saturday. It's presented by Dougie Meyer, who previously served as the general manager of the popular Town Danceboutique before its closing in July.