April 18, 2019 at 11:23 am EDT | by Laila Makled and Caroline Phillips
Claiming space for LGBTQ community in cannabis movement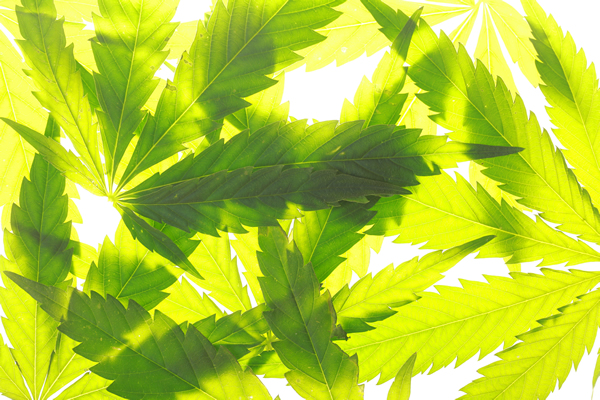 The cannabis legalization movement was driven by the efforts of diverse communities, yet cannabis industry, advocacy and media do not reflect that diversity, including a lack of representation of the LGBTQIA community. Both cannabis and LGBTQIA community have lived on the fringes of society for decades, navigating a country where their acceptance was, and often still is, hard to attain. Many compare the "rapid" change in opinion on gay marriage with the shift in public support for cannabis legalization, and while those parallels may feel valid, to say experiences of cannabis consumers and being LGBTQIA are the same rejects the nuance of being queer in today's society. It's high time to create a cannabis community that more accurately reflects its users and supporters, and to put an end to the trend of a male-dominated, white, cis-gender, cannabis industry.
D.C. and 33 states permit medical cannabis use, 10 states plus D.C. have adult use programs, and 66% of people in the U.S. support cannabis legalization. Long before cannabis legalization was fathomable, the LGBTQIA community strongly supported legalization for healthcare and recreational pursuits. According to the 2010 General Social Survey, 65% of gay and lesbian respondents supported cannabis legalization, with that number growing to 80% in 2016. Support is even greater among those who identified as bisexual, at 73% in 2010 and 91% in 2016. In comparison, heterosexual individuals supported legalization at a much lower rate of 44% in 2010, and 58% in 2016, yet the LGBTQIA audience remains a secondary priority to marketers and companies in the cannabis industry.
Despite the widespread support for cannabis legalization in the LGBTQIA community, there is little discussion of where we fit into the industry. A familiar phrase in cannabis media is "coming out of the cannabis closet." If you Google "coming out of the cannabis closet," you will find myriad articles and videos walking you through how to do so with suggestions on how to tell your personal story or promising health care savings, but you'll have a hard time finding any content directed at or covering topics impacting the LGBTQIA community. The conversation of coming out within the LGBTQIA community is controversial as it is. For example, coming out as a latinx trans person in a poor community is completely different experience than coming out as a gay cis man in upper-class suburbia. For a phrase charged with such heavy emotion and consequence for so many individuals to be co-opted by an industry that has yet to invite those individuals in, just feels wrong.
There is already a growing movement within the cannabis industry to ensure equal representation of women and people of color. It's time for the LGBTQIA community to be included in our conversations about diversity and inclusion, and for the cannabis industry and media to take serious steps to create inclusive conferences, industry meet-ups, articles and conversations around health care.   
Laila Makled and Caroline Phillips are with the National Cannabis Festival, which is being held Saturday at RFK Stadium.