April 18, 2019 at 8:58 pm EDT | by Jack Jacobson and Becky Dansky
Congress gets serious on cannabis laws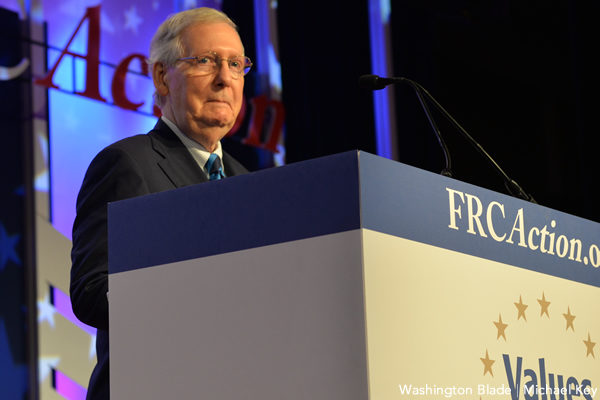 Democratic control of the House of Representatives for the first time in eight years has given Congress its first opportunity to bring federal laws and regulations more in line with recent dramatic shifts in state cannabis policy. A slew of bipartisan cannabis bills are getting their first public hearings and votes on issues ranging from banking to veterans access to reforming the criminal justice system. And cannabis activists are winning.
Currently, 47 states acknowledge the medical benefit of cannabis, 33 states allow the purchase of cannabis for medicinal use, and 10 states, Guam and the District of Columbia allow adult recreational use. Yet cannabis is still considered a Schedule I Drug under the Controlled Substances Act, which means it is still federally illegal. The discord between state and federal law has prevented many in the financial industry from offering services to cannabis related businesses. As a result, most of the $10.4 billion in legal marijuana sales last year occurred using cash-only transactions.
This Congress started with swift action on cannabis banking reform, with a successful subcommittee hearing on the "SAFE Banking Act," legislation that would prohibit federal regulators from discouraging or interfering with financial institutions working with state compliant cannabis businesses. On March 28, the House Committee on Financial Services approved the bill in a bipartisan vote of 45-15. The legislation now moves to the full House for consideration.
On April 4, legislators introduced the "STATES Act," which would effectively amend the Controlled Substances Act and defer to the various states regarding the legalization and regulation of cannabis and limit federal agents from raiding state licensed businesses. The bill provides that transactions which comply with state law would not constitute trafficking and thereby result in proceeds of an unlawful transaction.
The "Marijuana Justice Act" has been introduced in the House and Senate, and would radically transform how the federal government treats cannabis. The legislation goes beyond simply de-scheduling the drug, making it legal to buy, sell, consume, and transport; the bill would also expunge "each conviction for marijuana use or possession offense entered by the [Federal] court." The "Marijuana Justice Act" only has Democratic cosponsors at this time, but is likely to be raised at a House Judiciary Committee hearing in the coming months.
Congress is also making a strong push to allow veterans access to cannabis. From PTSD to chronic pain, marijuana can be a safer, non-addictive alternative to opioids. Members of Congress have introduced legislation to allow and to require the Department of Veterans Affairs to conduct research on the medical effects of cannabis. The "Veterans Medical Marijuana Safe Harbor Act" would protect veterans who use, possess or transport medical marijuana, and would allow VA doctors to issue recommendations to veterans for legal medical marijuana programs. With approximately one million LGBTQ veterans living in the U.S. and about 250,000 LGBTQ veterans accessing the VA medical system, these changes could make an enormous difference in the care and treatment of thousands of LGBTQ veterans.
In addition to veterans research, legislators are also working to pass legislation to make it easier for institutes of higher education and medical professionals to conduct research on medical marijuana more broadly. Current federal laws and regulations significantly restrict the ability to research the medical effects of cannabis, including derivatives THC and CBD. The "Compassionate Access, Research Expansion, and Respect States Act" would establish a new registration process to facilitate medical marijuana research and open to new avenues to potentially groundbreaking medical cannabis applications.
Major legislative victories are far from certain this year, but progress is being made. Banking reform, veterans' access, and medical research are among the lowest-hanging fruit and have better-than-even shots at becoming law. Hurdles remain, however. There is limited floor time in the House before the 2020 presidential and congressional campaigns overtake Congress's legislative and policy work. Additionally, Senate Majority Leader Mitch McConnell (R-Kentucky) will need to be convinced to bring legislation to the Senate floor for a vote, either individually or as a part of a larger package. And finally, the White House has shied away from major statements on cannabis legislation; whether President Trump would sign legislation that loosens federal cannabis laws is anyone's guess.
Jack Jacobson, Thompson Coburn and Becky Dansky are with the Safe and Responsible Banking Alliance.