May 16, 2019 at 5:45 pm EDT | by Chris Johnson
Trump: 'It's great' to see Buttigieg with husband, but 'some people' might have issue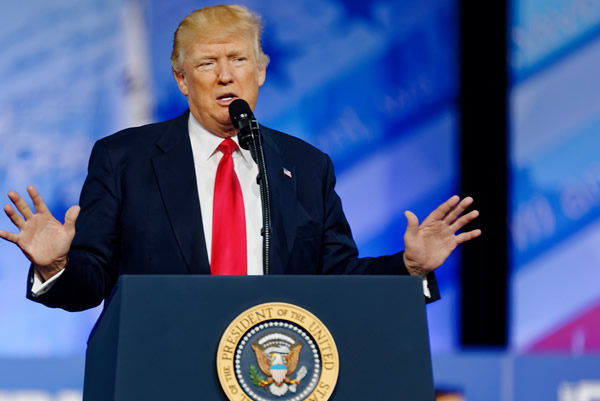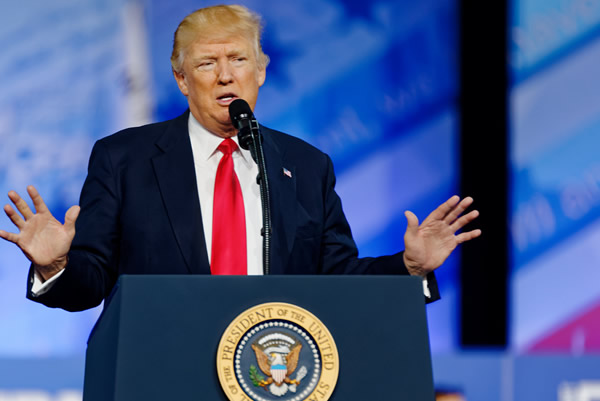 President Trump said "it's great" gay presidential candidate Pete Buttigieg is campaigning onstage with his husband, but acknowledged "some people" — not saying who, but certainly individuals in his base — might have a problem with it.
Trump made the comments in a teaser for a yet-to-be aired interview with Fox News when "The Next Revolution" host Steve Hilton referenced a town hall with Buttigieg, prompting Trump to pronounce the candidate's name as "Boot-Edge-Edge" and chuckle.
Asked if "it's great the fact that you've a got a guy there on the stage with his husband, and it's normal," Trump replied, "I think it's absolutely fine."
In response to a follow-up question on whether Buttigieg's candidacy represent "great progress in the country," Trump said, "Yeah. I think it's great."
"I think that's something perhaps some people will have problem with," Trump said. "I have no problem with it whatsoever. I think it's good."
Although Trump doesn't identify who "some people" are in the clip, but evangelical Christians who support Trump have expressed discontent with Buttigieg's sexual orientation, including Franklin Graham, who called on the 2020 hopeful to repent for being gay.
The comments come after Trump has built an anti-LGBT record over the course of his administration, which just this week includes opposition to the Equality Act on the basis of unspecified "poison bills" in the bill.
Other Trump administration anti-LGBT actions include the transgender military ban, withdrawal of guidance to schools assuring transgender kids have access to the restroom consistent with their gender identity and actions taken in the name of "religious freedom" seen to undermine LGBT rights.
The LGBT media watchdog GLAAD emphasized the "some people" aspect of Trump's comments in a tweet responding to the president answer.
Trump says that "some people" will have a problem with seeing Mayor Pete Buttigieg and his husband on a debate stage, but he's fine with it. Those "some people" are the anti-LGBTQ activists at groups like @Heritage and @FRCdc that he's been buddying up to since he took office. https://t.co/MToZP7GrfJ

— GLAAD (@glaad) May 16, 2019
Gregory Angelo, former president of Log Cabin Republicans, took the opposite approach and commented on the "it's great" aspect of Trump's remarks.
Remember two weeks ago when Buttigieg said he was itching to "have that fight" with Trump on "which one of us has a more traditional attitude on marriage"? LOL!

Trump continues to be the most pro-gay Republican President ever! https://t.co/aCsMmnZt2q

— Gregory T. Angelo (@gregorytangelo) May 16, 2019