May 23, 2019 at 5:00 am EDT | by Brock Thompson
Quick! Everyone to Rehoboth!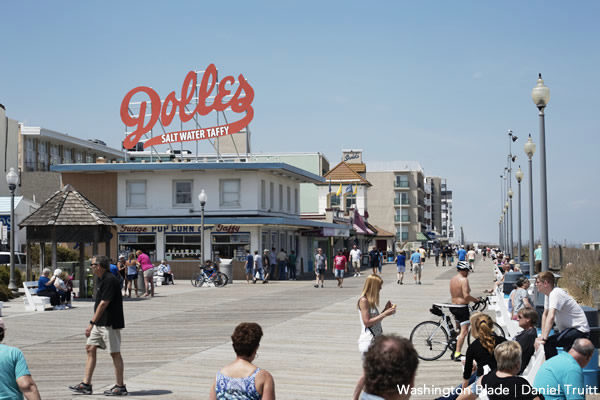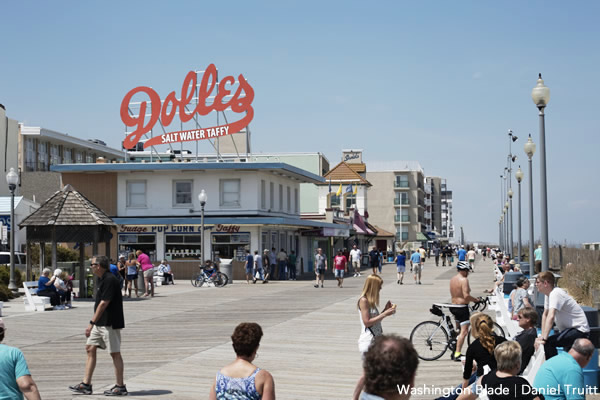 It's time for the annual gay migration. The mass exodus of D.C. gays, flowing past Annapolis, over the Bay Bridge, through small towns and cornfields, speeding past road signs that read simply, 'To Beaches.' This Memorial Day will make 11 years of me venturing out to the shores of Rehoboth Beach, Del., our little gay beach getaway beloved by so many.
How do I know it's been 11 years exactly? Facebook memories reminded me, because my friend Chris drank so much over the week he got a kidney stone. I drove him to the hospital in Lewes. Good times.
What will Rehoboth yield for D.C. gays this year? I hope it's more fun and frivolity. More of some of my absolute favorite things like hearing Pamala Stanley belt the hits of yesterday and today at the Blue Moon. More sizing up possibilities at Aqua. More exercising patience with just-out-of-the-gate teen waiters and baristas. Sipping that coffee and piecing together the night before, some things will never change and I hope they don't.
But to be sure, Rehoboth has changed in just the 11 years I've been going – in some ways better, in some ways not so much. What has changed exactly? And will all the gays make the great summer migration? It seems like some of the younger gays might be giving up on Rehoboth. I may have aged out, or I'm no longer really connected socially to those in that age bracket. After all, I haven't played kickball in years. And lining up air mattresses side-by-side and sharing a bathroom with eight gays isn't really my thing anymore. But it once was.
But gays just have more options when it comes to vacations — Lost River, staycations, Pensacola. Gays are fickle in this regard. Are we off chasing the new thing? This is purely anecdotal, but each year my friend Beau compiles his rather famous house map. Each little gay house is plotted out on a map of the town, assigned a number, and the full roster of who is staying is listed. A PDF circulates and it turns into a larger exercise of social media stalking and wishful thinking. At the very least you can visit your friends and get your steps in. This year, a total of 17 gay houses have registered. This is down from the high-water mark of just over 30 houses a few years ago.
On top of that, the summer share seems to be over. All those summers of boys renting for the entire season, house names, matching T-shirts, arriving late on Thursday night, leaving late on Sunday or even doing the "five-and-drive," that is squeezing one more night in and leaving at 5 a.m. on Monday, just in time to roll into work back in the city. All that's over as it seems landlords are refusing to rent for the entire summer, getting more for weekly rentals. Demand for those went up after Sandy blew tourists from their usual places to all over the north Atlantic.
Will the gays return in droves to Rehoboth this summer? I say yes. And I predict the beach come Sunday will be just as packed, the line for bars, just as long, the end of the summer share and the availability of other options notwithstanding. There is still the allure of the kicking off summer with sand under your feet, a drink in your hand, and dozens of possibilities buzzing around you, that is of course a powerful draw. And all of this might sound silly, superficial, and of course privileged, but communities have been built around less.
What is more about Rehoboth is that it's ours, and this community deserves a beach weekend every now and then.
Brock Thompson is a D.C.-based writer. He contributes regularly to the Blade.