May 24, 2019 at 9:36 am EST | by Mark Lee
D.C. resists ending big-spending habits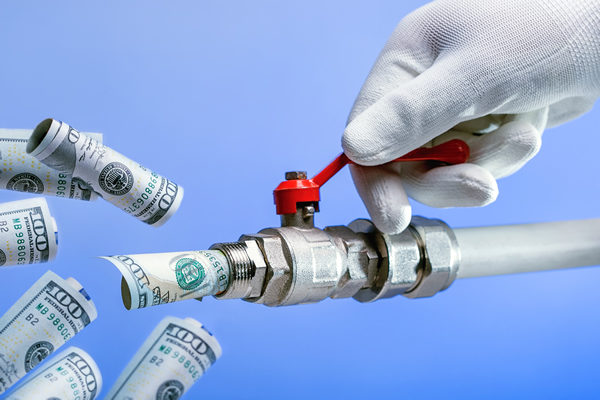 The let's-just-spend-more period of D.C. government largesse in recent years is quickly coming to an end, and local elected officials are predictably demonstrating a reflexive resistance toward adapting to new budgetary realities. That, of course, is what financially flat-lined the city and necessitated a federal takeover during the free-wheeler reckless check-cutting practice of money-kiting two decades ago.
District politicians, along with the left-leaning advocacy groups clamoring for even greater and ever larger outlays, need to begin confronting now the hard choices and required future spending cuts. The bucks really start coming up short beginning in the next fiscal year, and the smoke-and-mirrors currently being utilized won't keep working.
Last week's first of two required votes by the D.C. Council approving the city's annual budget for the 2020 fiscal year were cast amid a subtly somber tone. Sure, there were the usual on-dais comments and inbox newsletters heralding more bucks for this-or-that program or project, but there was a distinct hollowness to the cash celebrations. They know what's coming.
The reason is simple: While District revenues continue to increase due to a still-growing and ever-wealthier population, city funds aren't keeping pace with political desires to spend more.
A whopping 8.2 percent spending increase in the current budget, despite only 3 percent projected growth in monies, results in a $15.5 billion annual cost beginning Oct. 1, of which $8.6 billion are in local funds. This record-setting expenditure translates to more than $22,000 spent for each woman, man, and child among approximately 702,000 residents. The local government payroll has ballooned 13 percent in only three years, to over 33,000 workers. These spending hikes and government size are unsustainable, and both the D.C. auditor and independent CFO have put officials on notice.
Despite his commonsense entreaties, D.C. Council Chair Phil Mendelson was unsuccessful in convincing his colleagues not to begin filling in budget gaps with miscellaneous new taxes. Some of these financial extractions, such as an increase in commercial property taxes that will be passed on to community small businesses, will have negative implications for the local economy and end up widening the financial shortfalls in coming years.
With the ink on recent tax reforms barely dry, D.C. Council members have begun unraveling that achievement. While implementation of Tax Revision Commission recommendations advanced by former Mayor Anthony Williams have allowed D.C. to claim one of the most equitable and progressively multi-stepped tax schemes in the country, the city remains burdened with the highest business taxes and top-end personal tax liabilities in the surrounding region and entire country. Progress in providing relief for local taxpayers and community enterprise should continue and be expanded, not walked-back to give politicians a heftier wallet.
For all the chatter by local pundits that the D.C. Council had not given Mayor Muriel Bowser what she wanted, it was the executive who played them like a fiddle. Save for a few relatively minor tweaks here and there, the administration essentially won all it proposed. Bowser's genius was her knowing that legislators would sop up all the proposed extra spending and eagerly embrace new tax impositions to pay for it.
What local taxpayers don't hear from elected officials during agency performance reviews and at budget deliberation time is that they've ferreted out inefficiencies, extravagance and waste in the government allocations already being made. Instead of heralding how much additional money is being thrown in the air, it would be much more refreshing to hear the touting of corrective savings known to exist.
Until local politicians start emphasizing how city funds are being better and more judiciously spent, both the residents and local businesses contributing those funds won't much fancy or favor spending more.
Besides, that's exactly what's needed when there aren't burgeoning piles of new money to spend. Especially since that time has now come.
Mark Lee is a long-time entrepreneur and community business advocate. Follow on Twitter: @MarkLeeDC. Reach him at OurBusinessMatters@gmail.com.