May 29, 2019 at 1:44 pm EST | by Chris Johnson
Maine becomes 17th state to ban 'ex-gay' therapy for youth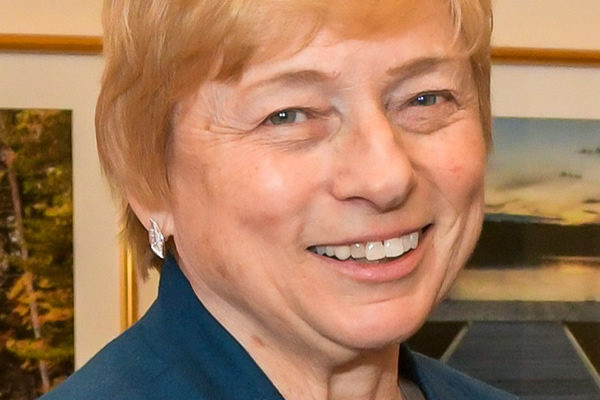 Maine Gov. Janet Mills has signed into a law a measure against "ex-gay" conversion therapy, making her state the 17th to ban the widely discredited practice for youth.
Posting photos of herself on Twitter flanked by LGBT rights supporter as she signed the bill on Wednesday, Mills wrote conversion therapy "has no place in Maine."
"Today, we send an unequivocal message to young LGBTQ people: we stand with you, we support you, and we will always defend your right to be who you are," Mills said.
The practice of therapy aimed at changing an individual's sexual orientation or transgender status is considered ineffectual at best and harmful at worst. Major medical and psychological institutions — including American Psychological Association, the World Health Organization, the American Medical Association and the American Academy of Pediatrics — widely reject the practice.
Mills signs the measure after former Maine Gov. Paul LePage, once dubbed the "craziest governor" in the country, last year vetoed the measure.
LePage became the first governor to veto a ban on conversion therapy, bucking a bipartisan trend. Seven Republicans have signed similar measures, most recently Massachusetts Gov. Charlie Baker.
Mary Bonauto, who assisted in drafting the bill as civil rights project director for GLBTQ Legal Advocates & Defenders, said in a statement Maine has "made the powerful choice to create a better climate for LGBTQ youth."
"The state is empowered to regulate medical treatment to ensure it is safe, and that is especially true when it comes to youth," Bonatuo said. "With this law, Maine is taking seriously its responsibility to ensure youth and parents who seek support are not subjected to fraudulent and dangerous practices under the guise of therapy."
Other jurisdictions that have enacted similar laws against conversion therapy are Connecticut, California, Delaware, Nevada, New Jersey, the District of Columbia, Oregon, Illinois, Vermont, New Mexico, Rhode Island, Washington State, Maryland, Hawaii, New Hampshire and Massachusetts. (Last month, Puerto Rico Gov. Ricardo Rosselló signed an executive order against conversion therapy after the legislature failed to pass legislation against it.)