Towns within a few hours' drive of D.C. have major Pride events planned
Baltimore is this weekend; Annapolis, HOCO, MOCO, Panhandle et. al. later in the month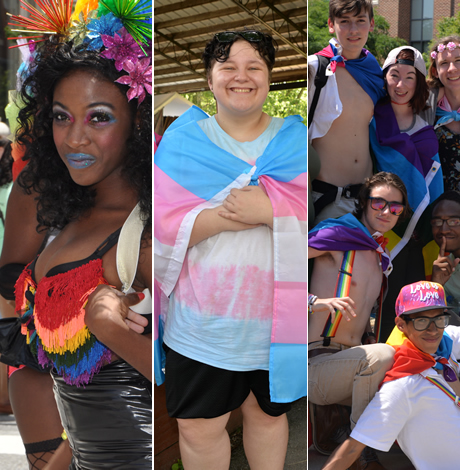 HAMPTON ROADS PRIDE
Hampton Roads Pride presents various celebration events throughout June 16-23. 
Drag Yourself to Brunch: Pride Edition is at Croc's 19th Street Bistro (620 19th St., Virginia Beach, Va.) on Sunday, June 16 from 10:30 a.m.-4:30 p.m. Sandra Onassis Lopez and other local drag perfumers will have shows at 11 a.m. and 2 p.m. There will be raffles sold all day and the drawing will be at 3:50 p.m. after the 2 p.m. show. Guests are asked to arrive 30 minutes before each show. Visit, dragyourselftobrunch.com for reservations. 
PraiseFest 2019 is at the Great Awakening United Church of Chris (1520 High St., Portsmouth, Va.) on Sunday, June 16 from 2-4 p.m. Attendees can enjoy an afternoon of gospel music, dance, mime and spoken word. 
Ghent Business Association and Hampton Roads Pride host Ghent Pride at the Palace Shops & Station (301 W 21st St., Norfolk, Va.) on Monday, June 17 from 6-10 p.m. The party will take place in the parking lot between 21st and 22nd Street. There will be music, beer, wine, signature cocktails and food from local restaurants. Attendees can purchase a "Love Lock" to put on the "Love is Love" display. Cover is $10. All proceeds will benefit the Ghent Business Association, Hampton Roads Pride and the LGBT Life Center.
Pride Party on the Peninsula, a river boat cruise with drag performers, kicks off at Carousel Park (601 Settlers Landing Rd., Hampton, Va.) on Wednesday, June 19 from 3:30-10 p.m. Guests will take a cruise on the Miss Hampton II with Jennifer Warner and other performers. Emcee Queen Mary and Dianna Rhoss will host the party. There will be complimentary hors d'oeuvres from local Hampton restaurants, a DJ, raffle contest, cash bar and a complimentary drink ticket for the first 300 guests. Tickets are $10. All proceeds benefit the LGBT Life Center. 
Pride at the Chrysler is at the Chrysler Museum of Art (1 Memorial Pl., Norfolk, Va.) on Thursday, June 20 from 6-9 p.m. Activities include make-and-take art, a build-your-own-tour of LGBT artists' work at the museum and face painting. Drag queen Sandra Onassis Lopez will perform. Event is free. Open to all ages. Guests must be 21 to drink. 
Hampton Roads Pride's Eighth Annual Block Party is on Friday, June 21 from 7-11:55 p.m. This year's theme is "Strike a Pose." There will be dancing, drag performances, live art and magical performers. DJ Rays will spin tracks. Tickets are $13 before June 17 and $16 afterwards. All proceeds will benefit Hampton Roads Pride.
PrideFest 2019, the largest LGBT festival is Virginia, is at Town Point Park (113 Waterside Dr., Norfolk, Va.) on Saturday, June 23 from noon-8 p.m. Pop star JoJo and house singer Crystal Waters headline the event. The only Pride Boat Parade in the United States will also take place. Angela Hucles, two-time Olympic gold medalist with USA Women's Soccer, will serve as grand marshal. There will be entertainment, vendors and activities for all ages. Admission is free. 
PrideFest After Party is at Waterside District (333 Waterside Dr., Norfolk, Va.) on Saturday, June 22 from 6 p.m.-1:30 a.m. There will be drink specials from 6-9 p.m. Admission is free. Tickets are not required but Waterside District will donate $5 to Hampton Roads Pride on behalf of the first 500 guests who scan their ticket. 
Pride on the Beach is at Neptune's Park (3001 Atlantic Ave., Virginia Beach, Va.) on Sunday, June 23 from 2-7 p.m. The white-themed party will feature white linen, fabrics, couches and lounge beds. Dress code of white beachwear is strongly encouraged. DJ Tezrah will play music. Admission is free and open to all ages.
For details on all Hampton Roads Pride events, visit hamptonroadspride.org.
 — MARIAH COOPER
ANNAPOLIS PRIDE
Annapolis will celebrate its inaugural Pride Parade and Festival on Saturday, June 29. The event is free and open to the public. 
The organizer, also called Annapolis Pride, is looking forward to a family-friendly event that celebrates LGBT people while engaging local residents, businesses and groups to unite in welcoming and embracing diversity in Maryland's capital.  
The parade will run from noon-12:45 p.m. down West Street from Amos Garrett Blvd. to Calvert, while the festival is from noon-5 p.m. between Calvert street and Church Circle. The festival will include vendors, children's activities and entertainment from local artists and DJs. 
Details at annapolispride.org. 
— PHILIP VAN SLOOTEN
FREDERICK PRIDE
Frederick Pride is Saturday, June 22 from 11 a.m.- 6 p.m. at Carroll Creek Linear Park in downtown Frederick, Md.
This will be Frederick Pride's eighth year and organizers are expecting up to 8,000 attendees. Every attendee will receive a Frederick Pride rainbow bracelet at welcome stations at each major entrance to the park. Admittance is free and families and allies are welcome.
There will be two entertainment areas featuring bands, drag shows, DJs and dancing at the Carroll Street Amphitheater and the Market Street venue. Younger kids can enjoy organized youth group activities at the East Street stage. A food court will be above the amphitheater with beer and wine available next to it. 
Official Pride paraphernalia will be available for purchase at the Frederick Center booth and all proceeds will go toward supporting programs at local LGBTQ centers. For more information, visit frederickpride.com. 
— YULANI RODGERS
HOWARD COUNTY PRIDE
Howard County, Md., will host its first Pride celebration Saturday, June 29, from 11 a.m.-5 p.m. at Centennial Park in Elliott City, Md. The event is free and open to the public.
Howard County's PFLAG chapter is leading plans for the festival, which is set to coincide with the 50th anniversary of the 1969 Stonewall uprising in New York and has a theme of "Remember, Resist and Rejoice."
For more information visit howardcountypride.org.
— PHILIP VAN SLOOTEN
MONTGOMERY COUNTY PRIDE
Montgomery County, Md., will host its first Pride Party 2019 on Saturday, June 29 at Rockville Town Square (200 E. Middle Ln.) from 6:30-10:30 p.m. 
The night will celebrate the 50th anniversary of the Stonewall Riots and will include performances from Miss Peppermint, who was featured on season nine of "Rupual's Drag Race," BOOMscat, DJ tezrah, Shaunda Leer and Pretty Boi Drag. All proceeds will benefit the MoCo Pride Center and early bird tickets start at $7.50. For more information, search "MoCo Pride Party" on Facebook. 
— YULANI RODGERS
WINCHESTER PRIDE
Winchester Pride will be Saturday, June 29 at the Old Court House at the Downtown Walking Mall (S Loudoun St., Winchester, Va.) and kicks off at noon.
The second annual Winchester Pride will have guest speakers, a family-friendly drag show, vendors and non-profit organizations to celebrate. Speakers include John "David" Smith, mayor of Winchester; Jennifer Wexton, representative from the 10th district of Virginia; a conversion therapy survivor and more. DJ Skyhigh will host and provide all the music for the event. The new 2019 Miss Winchester Pride will also be introduced after being crowned at the Bright Box prior. 
For more information, visit winchesterpridecelebration.com.
— YULANI RODGERS
BALTIMORE PRIDE
The Pride Center of Baltimore is celebrating its annual parade and festival, now in its 44th year,  June 15-26. Last year about 30,000 attended the events.
The year's theme is "Unity through Diversity: The Remix" and organizers say it signifies the "transformation of fears into empowerment while embracing community in a fight for justice and the right to live authentically."
The Pride Center's board of directors recognize the difficulties faced by the transgender community this year, stating on their website, "We will not stand with those who attempt to divide, demean or threaten (our) values."
Official Pride events directly benefit the center and will help fund more than 40 programs that serve around 800 sexual and gender minority individuals every month in Baltimore.
The center's annual benefit evening Twilight on the Terrace is tonight at Gertrude's at the Baltimore Museum of Art Sculpture Garden from 7-11 p.m. Each year the event provides attendees with a night of food, fun and socialization to mark the commencement of Baltimore Pride weekend. Guests can dance, eat and drink craft cocktails from Gertrude's and Hendrick's Gin. 
This year's entertainment features a special performance by opera singer Carmelita B. featuring Septimius the Great. Attendees will also have the opportunity to participate in a silent auction to bid on several Am Fund-sponsored vacation packages. Tickets are $125 on Eventbrite.
The Rainbow Lot, the official Pride tailgating party, will be open from 11 a.m.-8:30 p.m. behind Graffiti Alley (1915 N. Howard St.). Food trucks such as Jurassic Pork and Kona Ice will be stationed. The cost is $25 for one space for one car with two people, or for one tailgating tent space. There is a $5 fee for each additional person. Tickets are on Eventbrite.
The Pride Parade is Saturday, June 15 from 1-3 p.m. The parade begins at N. Charles and 33rd streets next to Wyman Park, proceeds 11 blocks and ends at N. Charles and 23rd St. There is a viewing stage on the corner of N. Charles St. and 24th St. in the Brown Rice Parking Lot.
Following the parade, the Pride Block Party begins at 4 p.m. at Station North, with a pre-show at 1:30 p.m. featuring local artists and a DJ dance stage at 22nd and N. Charles. Also, for the first time, Pride will host a mini Pet Parade beginning at 1 p.m. between 24th-25th and N. Charles. 
The parade will also feature a high-heel race where contestants can compete in heels at least two inches high. The fun begins at 12:30 p.m. at 25th and N. Charles.
The Pride Festival is Sunday, June 16 from noon-6 p.m. in Druid Hill Park (between Swann Drive and Sundial Pavilion). The festival will celebrate families and children with a kid-friendly atmosphere including music and entertainment stages, a Drag Stage, exhibitors and local food trucks. 
For more information visit baltimorepride.org.
— PHILIP VAN SLOOTEN
PANHANDLE PRIDE
Like tiny Shepherdstown, W.Va., that hosts it, Panhandle Pride makes up for in character what it lacks in size. And it's growing each year. This year's theme is Be. Scene. Here. It's the region's seventh annual event, second under new leadership. 
This year's events kick off with a Pride pub crawl on Friday, June 28 starting at 5 p.m.
An interfaith service dubbed "Celebrating Our Stories" will be held at Shepherdstown Presbyterian Church (100 W. Washington St.) on Saturday, June 29 at 10 a.m.
A vendor street fair with artisans, non-profits and poetry walk is also Saturday from 11 a.m.-4 p.m. in downtown Shepherdstown. 
A dance party and drag show will be held that night from 8 p.m.-midnight at the War Memorial Building (102 E. German St., Shepherdstown). 
Details at eppridewv.com. 
Quite close to here but in Maryland, Hagerstown Hopes Pride event is planned for the weekend of July 13. The Blade will have more next month. 
Taste of Pride celebrates LGBTQ and allied restaurants
Weeklong event will feature local eateries and bars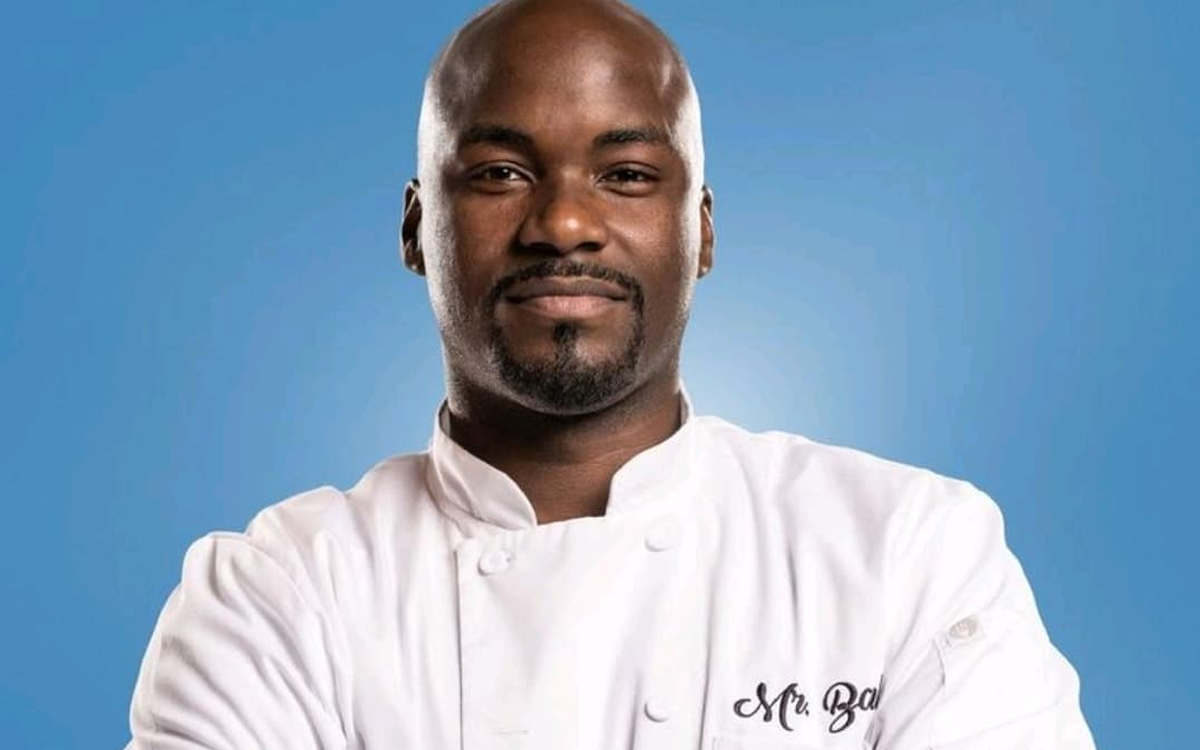 Get ready to celebrate LGBTQ-owned, managed, and allied restaurants at Taste of Pride from Oct. 2-8.
The weeklong event is a new initiative by Capital Pride Alliance. In 2021, the organization put on a single-day brunch event in June at LGBTQ and allied restaurants, but this is the first weeklong iteration.
About 15 local restaurants and bars are set to participate, including As You Are, Shaw's Tavern, Jane Jane, and Code Red. There's also an opening party on Monday, Oct. 2 featuring food and drink vendors without a traditional brick-and-mortar space, like Suga Chef and Vegan Junk Food.
Taste of Pride will raise funds for the Pride365 fund, which supports local LGBTQ organizations. There will be a three-course prix fixe menu at several of the participating locations, with lunch and brunch menus offered at $30, and dinner menus offered at $40 or $55.
Kareem Queeman, known as Mr. Bake, will be headlining the opening event on the evening of Oct. 2 at Lost Generation Brewery. Queeman, the founder and owner of the renowned bakery Mr. Bake Sweets and a James Beard Award semi-finalist, said he's excited to spotlight LGBTQ chefs and mixologists.
Queeman said he's proud to be a part of bringing queer culinary experts together to celebrate the work they've all done and discuss what changes need to come to the industry — there will be a panel discussion on Oct. 2 covering those topics. LGBTQ chefs have long gone unnoticed, he said, despite the innovative work they've done.
"Queers have been in the industry doing the work for a very long time and we just haven't really gotten that acknowledgment," Queeman said.
Providing this space for LGBTQ people in the restaurant industry is paramount to giving a sense of power and ownership in the work they do, Queeman said. He wishes there was this kind of space for him when he was coming up as a chef when he was younger.
Taste of Pride is also a great opportunity for LGBTQ people looking to get into the industry to find safe spaces to work that are run by queer people, Queeman said.
Rob Heim, the general manager at Shaw's Tavern, said he's looking forward to being a part of the event. And new fall menu items at Shaw's Tavern will be available during Taste of Pride, which he's thrilled to showcase.
"I was really excited to help out and participate," he said. "It's a great idea."
The smaller number of participating restaurants in Taste of Pride is intentional, said Brandon Bayton, a volunteer executive producer organizing Taste of Pride. It's so each restaurant can be well-represented during the week, and different restaurants will be highlighted on social media on separate days. Capital Pride Alliance is also partnering with influencers to get the word out.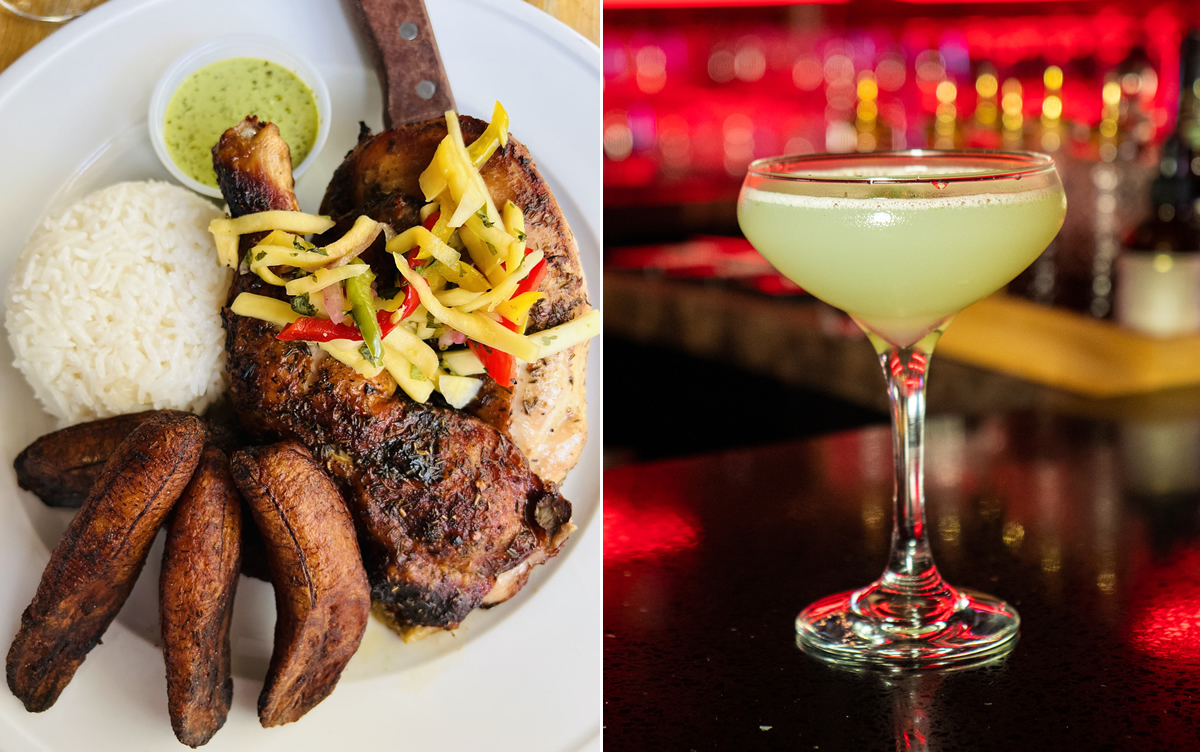 Visibility — all year long
It's important to have events like Taste of Pride outside of June, Bayton said.
"We exist 365 days," Bayton said. "So we need to make sure that we continue the celebration and invite others to celebrate with us and just be authentically ourselves. We enjoy and do a lot of things other people do. There's no reason why we should just be constrained to one month."
Queeman agrees. His identity as a queer Black man doesn't stop or start at any given month.
"I'm not just a queer or gay man in June or I'm not just a Black man in February," he said.
And food is a major intersection that all people of all identities enjoy, Bayton said. It's a simple way to bring people together.
"We do the exact same things that everyone else does," Bayton said. "We all eat. We all love to eat."
Taste of Pride will run from Oct. 2-8. For more information and to make reservations, visit capitalpride.org/event/taste-of-pride.
Hip-Hop's complicated history with queer representation
At 50, experts say the genre still doesn't fully welcome LGBTQ inclusion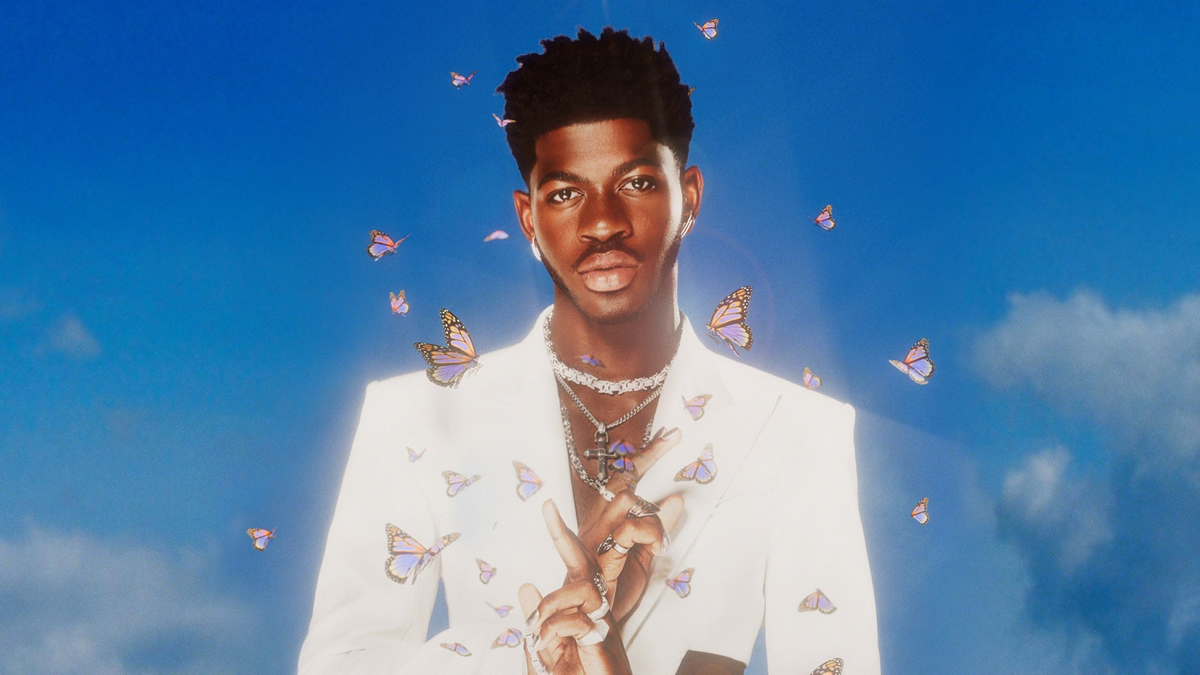 I didn't really start listening to rap until my college years. Like many queer Black children who grow up in the closet, shielded by puritanical Christianity from the beauty of a diverse world, I longed to be myself. But the affirming references I could pull from — in moments of solitude away from the wrath and disdain of family and friends — were in theater and pop music.
The soundtrack to my teenage years was an endless playlist of pop divas like Lady Gaga and Beyoncé, whose lyrics encouraged me to sashay my hips anytime I strutted through a long stretch of corridor.
I was also obsessed with the consuming presence of powerful singers like Patti LaBelle, Whitney Houston, and the hypnosis that was Chaka Khan. My childhood, an extrapolation of Tuesdays, Thursdays, Saturdays and Sundays spent in church groups, choir practices, and worship services, necessitated that I be a fan of throaty, from-the-stomach singing. But something about the way these artists presented themselves warmed my queer little heart. LaBelle wore avant garde geometric hairdos paired with heavily shoulder-padded blazers. Houston loved an elegant slender gown. And Khan? It was the voluminous red mane that gently caressed her lower back for me.
Listening to rap music in college was a political experience. My sociology classes politicized me and so it was only natural that I listened to rap music that expressed trauma, joy, and hope in the Black experience. However, I felt disconnected from the music because of a dearth of queer representation in the genre.
Nevertheless, groups like Outkast felt nostalgic. While delivering hedonistic lyrics at lightning speed, André 3000 — one half of the rap duo — mesmerized with his sleek, shoulder-length silk pressed hair and colorful, flowing shirts and trousers — a style that could be translated as "gender-bending." Despite the patriarchal presentation rampant in rap and Hip-Hop, Andr​​é 30000 represented to me, a kind of rebellious self-expression that I so badly wanted to emulate but couldn't because of the psychological confines of my conservative upbringing.
My discovery of Outkast was also sobering because it was a stark reminder of how queerness is also often used as an aesthetic in Hip-Hop while actual queer people are shunned, rebuked, and mocked. Queer people in Hip-Hop are like backstage wingmen, crucial to the development of the show but never important enough to make a curtain call.
As Hip-Hop celebrates 50 years since its inception in New York City, I am filled with joy because it's been half a century of Black people owning their narratives and driving the culture. But it's fair to ask: At whose expense?
A viral 2020 video shows rapper Boosie BadAzz, famed for hits like "Set It Off" and "Wipe Me Down," rebuking NBA star Dwayne Wade and award-winning actress Gabrielle Union-Wade for publicly supporting their then-12-year-old daughter after she came out as transgender.
"Don't cut his dick off, bro," said BadAzz with furrowed eyebrows and a gaze that kept turning away from the camera, revealing his tarnished diamond studs. "Don't dress him as a woman dawg, he's 12 years. He's not up there yet."
The responses from both Wade and Union-Wade were a mixture of swift, sarcastically light-hearted, and hopeful.
"Sorry Boosie," Union-Wade said to an audience during a live podcast appearance at Live Talks Los Angeles. "He's so preoccupied, it's almost like, 'thou doth protest too much, Little Boos.' You've got a lot of dick on your mind."
Wade also appeared on an episode of podcast, "I AM ATHLETE," and looked directly into the camera.
"Boosie, all the people who got something to say, J-Boogie who just came out with [something] recently, all the people who got something to say about my kids," he said. "I thank you because you're allowing the conversation to keep going forward because you know what? You might not have the answers today, I might not have the answers, but we're growing from all these conversations."
This exchange between the Wades and BadAzz highlights the complicated relationship between Black LGBTQ individuals and allies and the greater Hip-Hop and rap genres and communities. While Black queer aesthetics have long informed self-expression in Hip-Hop, rappers have disparaged queerness through song lyrics and in interviews, or online rants like BadAzz, outside the recording studio.
And despite LGBTQ rappers like Queen Latifah, Da Brat, Lil Nas X, and Saucy Santana achieving mainstream success, much work lies ahead to heal the trauma that persists from Hip-Hop's history of patriarchy and homophobia.
"'Progression' will always be relative and subjective based on one's positionality," said Dr. Melvin Williams said in an email. Williams is an associate professor of communication and media studies at Pace University. "Hip-hop has traditionally been in conversation with queer and non-normative sexualities and included LGBTQ+ people in the shaping of its cultural signifiers behind the scenes as choreographers, songwriters, make-up artists, set designers, and other roles stereotypically attributed to queer culture."
"Although Hip-Hop incorporates queerness in their ethos, ideas, and trends, it does not privilege the prospect of an out LGBTQ+ rapper. Such reservations position LGBTQ+ people as mere labor in Hip-Hop's behind-the-scenes cultivation, but not as rap performers in its mainstream distribution," he added.
This is especially true for Queen Latifah and DaBrat who existed in the genre for decades but didn't publicly come out until 2021. Still, both faced backlash from the Black community for daring to challenge gender roles and expectations.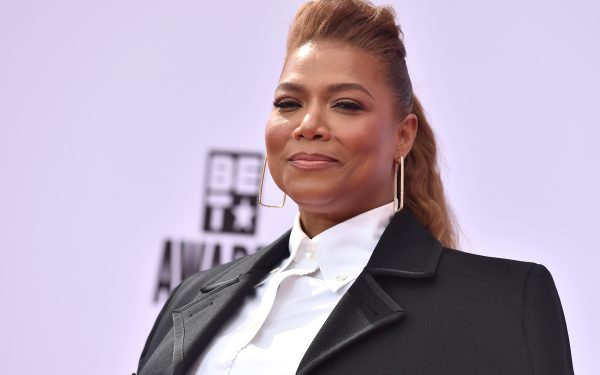 Lil Nas X also faced backlash for his music video "Montero" with satanic references, including one in which he slides down a pole and gives a character representing the devil a lap dance. Conservatives such as South Dakota Gov. Kristi Noem accused him of trying to scandalize children.
"You see this is very scary for me, people will be angry, they will say I'm pushing an agenda. But the truth is, I am," Nas X said in a note that accompanied "Montero." The agenda to make people stay the fuck out of other people's lives and stop dictating who they should be."
Regardless, "Montero" debuted atop the Billboard 100.
In an article published in "Souls: A Critical Journal of Black Politics, Culture, and Society," scholar C. Riley Snorton posited that celebrating queer visibility in mainstream media could be a problem as this kind of praise relies on artists presenting in acceptable forms of gender and sexuality expression and encourages representation that is "read alongside…perceptions of Hip-Hop as a site of Black misogyny and homophobia."
In the case of Frank Ocean, who came out in 2012 prior to the release of his album "Channel Orange," his reception was warmer than most queer Hip-Hop artists because his style of music is singing, as opposed to rapping. Because of this, his music was viewed more as R'n'B or pop.
"Frank Ocean ain't no rapper. He's a singer. It's acceptable in the singing world, but in the rap world I don't know if it will ever be acceptable because rap is so masculine," rapper Snoop Dogg told the Guardian in 2013. "It's like a football team. You can't be in a locker room full of motherfucking tough-ass dudes, then all of a sudden say, 'Hey, man, I like you.' You know, that's going to be tough."
So what's the solution for queer people in Hip-Hop? Digital media.
Williams, the Pace University professor, says that being divorced from record labels allows queer artists to be independent and distribute their music globally on their own terms.
"We witnessed this fact with artists such as Azealia Banks, Cakes Da Killa, Fly Young Red, Kevin Abstract, iLoveMakonnen, Lil Nas X, Mykki Blanco, and Saucy Santana, as well as legacy LGBTQ Hip-Hop acts like Big Freeda, DeepDickCollective, and Le1f," he said. "The music industry has experienced an increasingly mobilized market due to the rise of digital media, social networking platforms, and streaming services."
"More importantly, Black queer Hip-Hop artists are historicizing LGBTQ+ contributions and perspectives in documentaries, films, news specials, public forums, and podcasts. Ultimately, queer people engaging in Hip-Hop is a revolutionary act, and it remains vital for LGBTQ+ Hip-Hoppers to highlight their cultural contributions and share their histories," he added.
(Hip-Hop pioneers Public Enemy and Ice-T will headline The National Celebration of Hip-Hop, free concerts at the West Potomac Park on the National Mall in D.C. on Oct. 6 and 7.)
Cuisine and culture come together at The Square
D.C.'s newest food hall highlights Spanish flavors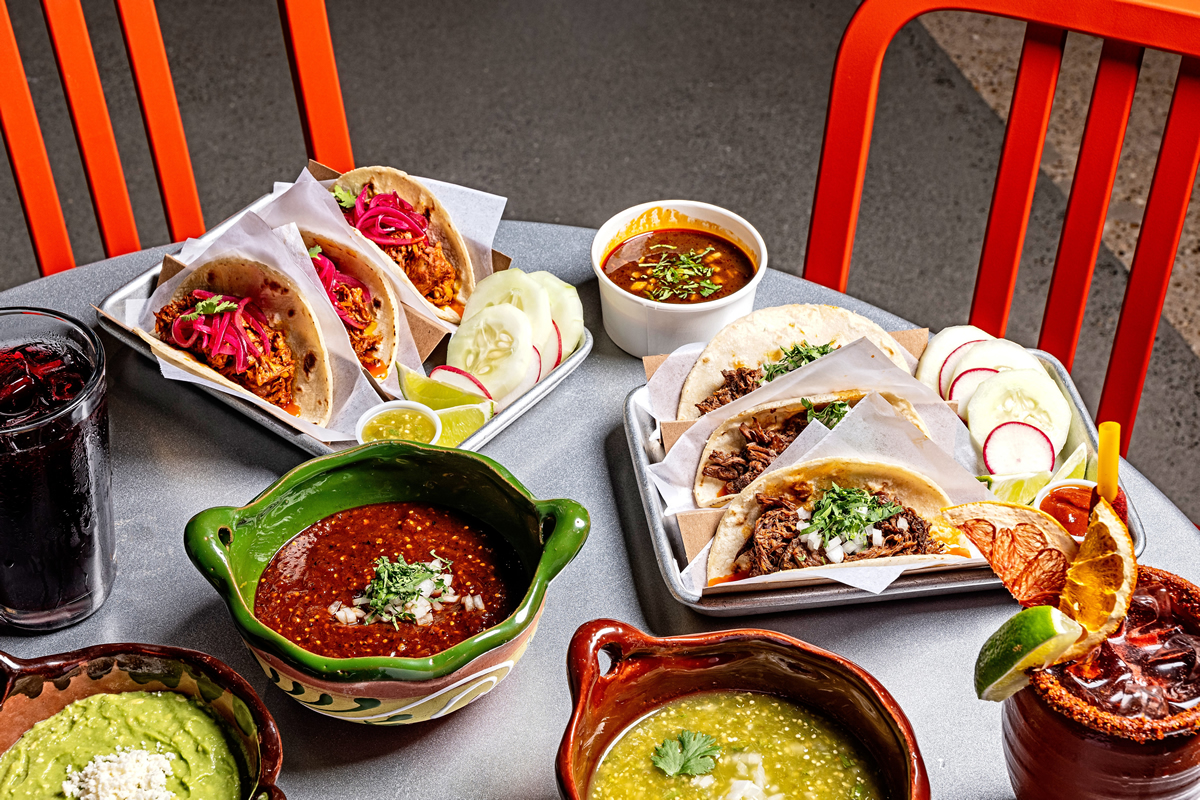 Downtown got a bit tastier when "the next generation of food halls" opened its doors on Tuesday near the Farragut West Metro stop. Dubbed The Square, its half-dozen debut stalls are a Spanish-flecked mix of D.C. favorites, new concepts, and vendor-collaborative spirit.
After two years of planning – and teasing some big-name chefs – the market is, according to the owners, "where cuisine, culture, and community are woven together."
Behind this ambitious project with lofty aims are Richie Brandenburg, who had a hand in creating Union Market and Rubén García, a creative director of the José Andrés Group who also was part of the team of Mercado Little Spain, the fairly new Spanish-themed Andres food hall in Hudson Yards.
Food halls have come a long way since the new Union Market awakened the concept a decade ago. Instead of simply rows of vendors in parallel lines, The Square has a new business model and perspective. This food hall shares revenue between the owners and its chef partners. Vendors are encouraged to collaborate, using one software system, and purchasing raw materials and liquor at scale together.
"Our goal was two-fold: to create a best-in-class hospitality offering with delicious foods for our guests; and behind the scenes, create the strong, complex infrastructure needed to nurture both young chefs and seasoned professionals, startups, and innovation within our industry," says Brandenburg.
The Square has embraced a more chef-forward methodology, given that the founders/owners themselves are chefs. They're bringing together a diverse mix of new talent and longtime favorites to connect, offer guidance to each other, and make the market into a destination.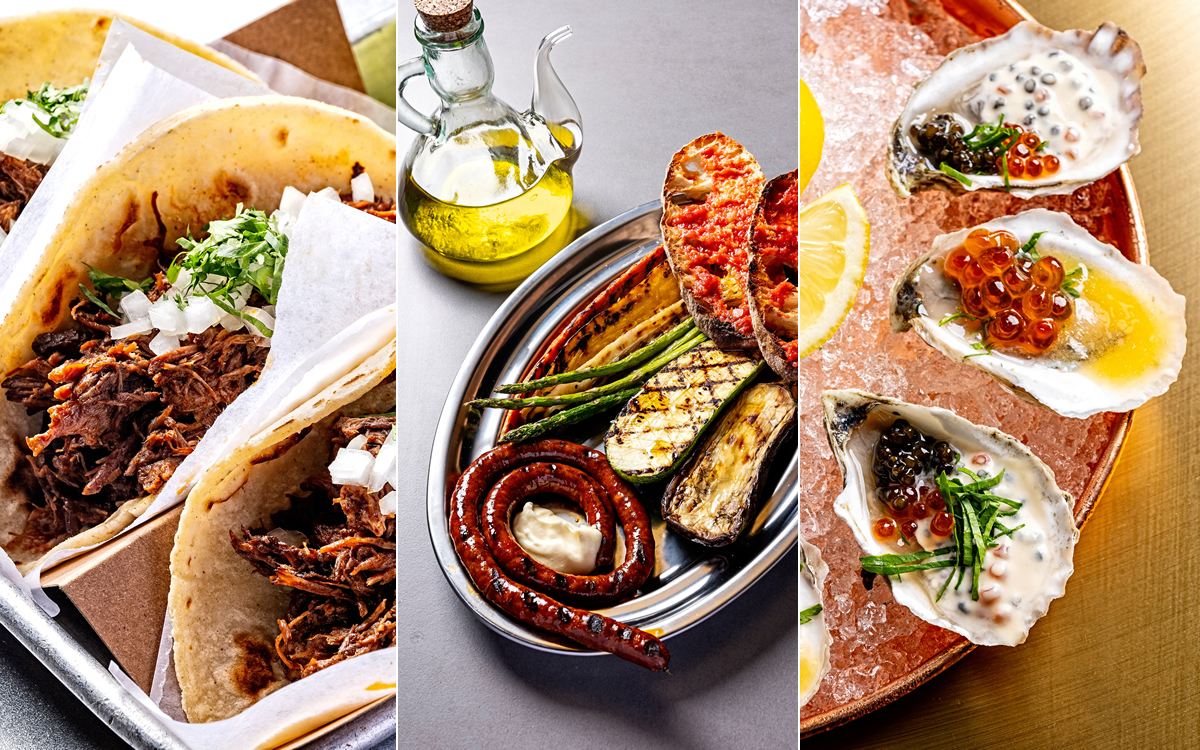 The first phase of The Square premiered this week. This phase encapsulates a selection of original concepts from well-known local chefs and business owners, and includes:
• Cashion's Rendezvous – Oysters, crab cakes, and cocktails, from the owners of D.C. institutions and now-closed Cashion's Eat Place and Johnny's Half-Shell (Ann Cashion and John Fulchino).
• Jamón Jamón – Flamenco-forward food with hand-cut jamón Iberico, queso, and croquetas, sourced by García himself.
• Brasa – Grilled sausages and veggies are the stars here. Chef García oversees this Spanish street-food stall as well.
• Taqueria Xochi – Birria, guisado, and other street tacos, plus margs. Named after the ruins of Xochitecatl in Central Mexico, and from a Jose Andres alum.
• Yaocho – Fried chicken, juices, sweets, and libations.
• Junge's – Churros and soft serve ice cream. Brandenburg and García both have a hand in this stall.
• Atrium Bar – The central watering hole for drinks. Atrium Bar serves cocktails, wine, and beer curated by The Square's Beverage Director Owen Thompson.
"Having been part of Jose Andres's restaurant group and getting to know Ruben and Richie, it's amazing to see how their values align with ours at Taqueria Xochi. Seeing all these incredible chefs heading into Square feels like a full-circle moment," said Geraldine Mendoza of Taqueria Xochi.
Slated for fall 2023, the next round of openings includes Flora Pizzeria, Cebicheria Chalaca, KIYOMI Sushi by Uchi, Shoals Market (a retail hub), and more. Additionally, chef Rubén García's Spanish restaurant, Casa Teresa, will soon open next door to The Square.
The Square is just one of a handful of new food halls blossoming in and around D.C. Up in Brentwood, Md., miXt Food Hall is an art-adjacent space with tacos, a year-round fresh market, coffee, and beer. Across from Union Market is La Cosecha, a Latin marketplace with everything from street food to a Michelin starred restaurant and a festive vibe. Closer to The Square is Western Market by GW University, which opened in late 2021 with a buzzy, relaxed style.
For now, the Square is open Monday through Friday, 11 a.m. to 3 p.m. The Square plans to open on weekends and extend hours to offer dinner service in the coming months. A few alfresco seats will accompany the hall.