June 21, 2019 at 5:38 pm EST | by Peter Rosenstein
Sanders tries Hail Mary pass to save candidacy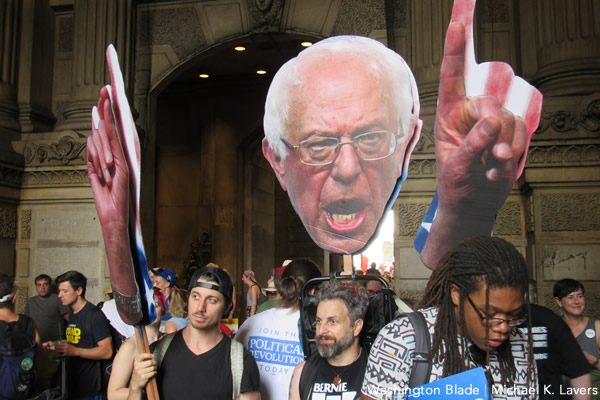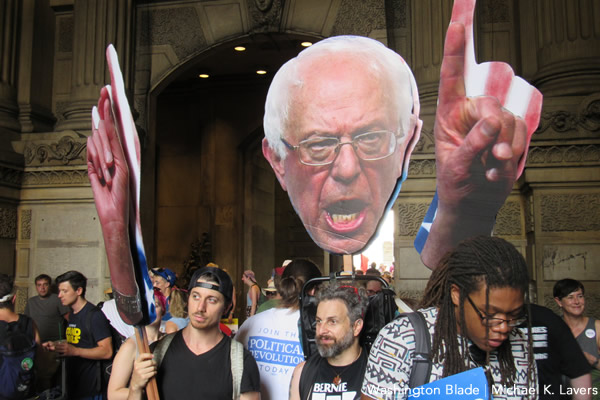 Bernie Sanders's campaign announced he was going to make a speech laying out the argument for why Democratic Socialism is right for the United States. After reading the speech he gave at the George Washington University in D.C., I agree with those who believe Sanders effectively ended his quest for the presidency.
The speech appeared to have been a 'Hail Mary' pass not caught by the voters. While polling in primaries, especially national polling, means little apparently the Sanders campaign team was reading the tea leaves and concluded without some miracle his candidacy is basically over and his time has passed.
As reported in the New York Times, "Mr. Sanders, 77, declared that his version of socialism was a political winner, having lifted Mr. Roosevelt to victory four times and powered his own career in government. They also said he did this "while tying his presidential campaign to the legacies of Franklin D. Roosevelt and Martin Luther King Jr."
Sanders declared, "Today in the second decade of the 21st century, we must take up the unfinished business of the New Deal and carry it to completion." To paraphrase the words of a former senator from Texas, "Mr. Sanders, you are no Franklin Roosevelt and no Martin Luther King, Jr. and I had the honor of meeting and talking with Martin Luther King Jr."
Sanders said "he has overcome attacks on him for being a Democratic Socialist his entire career." One must question what he accomplished while overcoming those attacks. He won an election as mayor of Burlington, a small town in Vermont, population 42,000, and was then elected to the House of Representatives from Vermont in 1991 and to the Senate in 2007. He has served in Congress for more than 28 years and his most well-known legislation is the renaming of post offices in Vermont. It is known he was originally elected by cozying up to the National Rifle Association.
I have no issue with some of the things Sanders wants to get done, including raising the minimum wage and having universal healthcare or as he calls his version of it Medicare-for-All. Yet after all his years in Congress he has never understood how to effectively make progress in Congress toward his goals. Changes to our system have always come incrementally and Sanders refuses to recognize that or be willing to work that way. From his speech it's clear he doesn't acknowledge Franklin Roosevelt was elected at a very different time in our history and it comes across as ludicrous that he might be comparing himself in any way to MLK, Jr. who had incredible charisma and could actually get people to work with him. Sanders is more inclined to yell at people rather than trying to bring them along with him.
Sanders has never been able to get Americans to distinguish between socialism and Democratic Socialism or what being a Social Democrat means. The speech he gave did nothing to help their understanding of that. In fact it will likely result in hurting the Democratic Party and all their candidates because it will be used against them by the Republican Party to wrongly confuse being a 'progressive' with being a 'Socialist.'
Being a progressive and wanting to provide a public option for Americans to get their healthcare does not make you a socialist and it doesn't even make you a Democratic Socialist. Wanting a good public education system does not make you a socialist. In fact if Sanders looked at the history of our public education system he would understand Americans have always fought any kind of national control over education, which is why some call our education system the last real 'mom and pop' business in the nation.
When it comes to healthcare, in 1992 Hillary Clinton fought for universal healthcare, which was dubbed Hillarycare. It went down to ignominious defeat never gaining traction in Congress. She understood then what Americans were able to grasp with regard to change and began to move incrementally. She gets credit for Congress passing the Children's Health Insurance Program (CHIP). President Obama won his version of 'progressive' healthcare, the Affordable Care Act by one vote in Congress and it was mainly responsible for Democrats losing Congress in the 2010 mid-term elections. It took eight years for Americans to fully understand the value of 'Obamacare' and when they did Republicans found they were unable to repeal it.
Sanders will eventually be a footnote in history. Let's hope in 2020 he will not screw the eventual Democratic nominee as he did in 2016.
Peter Rosenstein is a longtime LGBT rights and Democratic Party activist. He writes regularly for the Blade.
Sign Up for Blade eBlasts