June 21, 2019 at 9:53 pm EDT | by Yulani Rodgers
The Pride train keeps chugging!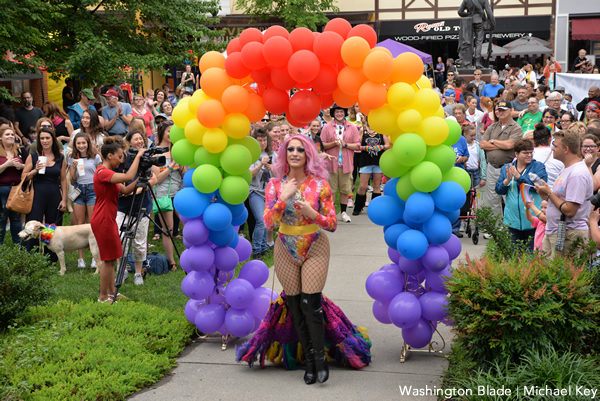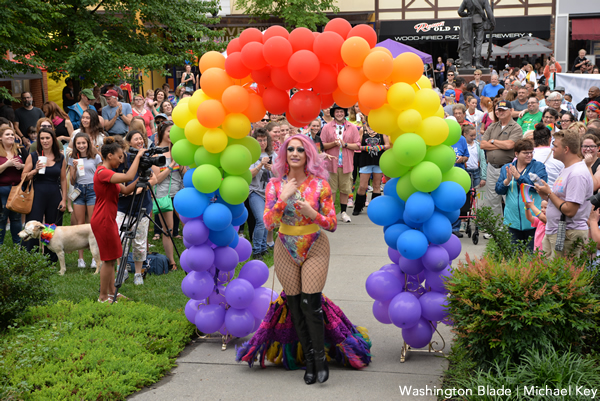 A bevy of regional Pride events continue the next two weekends.
Frederick Pride is Saturday, June 22 from 11 a.m.- 6 p.m. at Carroll Creek Linear Park in downtown Frederick, Md. Full details at frederickpride.com.
Annapolis Pride parade and festival is Saturday, June 29 at Amos Garrett Blvd. and West St. from noon- 5 p.m. The event will be the city's first pride and is family-friendly. For more information, visit annapolispride.org/pride-2019.
The Eastern Panhandle Pride and drag show is Saturday, June 29 at the War Memorial Building (102 East German St., Shepherdstown, W.Va.) at 8 p.m. This is a 21-and-up event with performers like Chasity Vain, Butch Kelly and Rya Banks. Tickets start at $10. To purchase, visit eventbrite.com.
Howard County Pride is the same day from 11 a.m-5 p.m. at Centennial Park (10000 Clarksville Pike, Ellicott City, Md.). Activities will include Jumbo Jenga, button makers, food trucks, magic shows and more. For more information, visit howardcountypride.org.
Montgomery County will host its first Pride Party 2019 on Saturday, June 29 at Rockville Town Square (200 E Middle Ln.) from 6:30-10:30 p.m. The night will celebrate the 50th anniversary of the Stonewall Riots and will include performances from Miss Peppermint, who was featured on season nine of "Rupual's Drag Race," and others. All proceeds will benefit the MoCo Pride Center and early bird tickets start at $7.50. For more information, search "MoCo Pride Party" on Facebook.
Winchester Pride is also Saturday, June 29 at the Old Court House at the Downtown Walking Mall (S Loudoun St.) and kicks off at noon. The second annual Winchester Pride will have guest speakers, a family-friendly drag show, vendors and non-profit organizations to celebrate. Speakers include John "David" Smith, mayor of Winchester; Jennifer Wexton, representative from the 10th district of Virginia; a conversion therapy survivor and more. For more information, visit winchesterpridecelebration.com.