It's time for reparations for LGBT Americans
Pride is what we want, and respect is what we need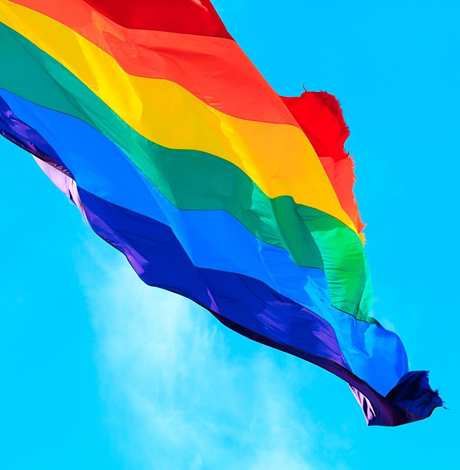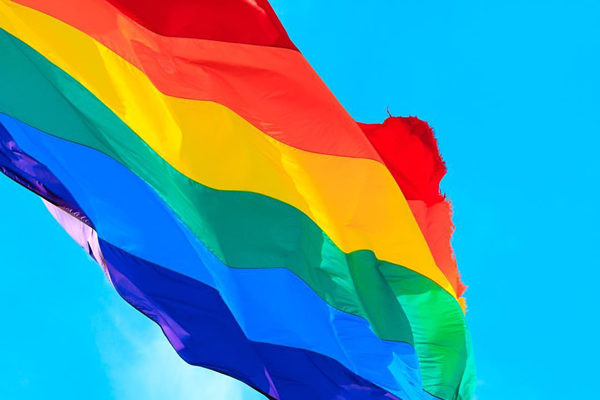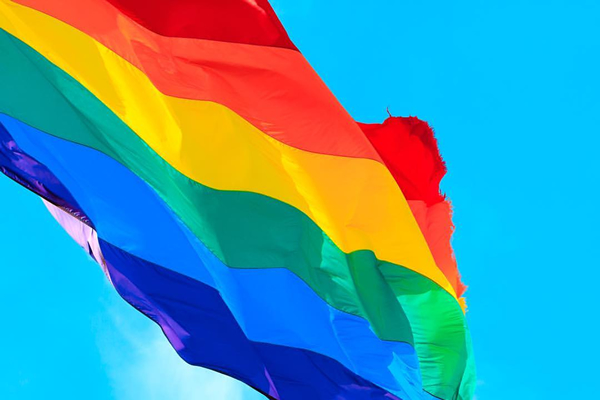 Gay reparation is an idea whose time has come. To advance gay rights, we must set the bar higher. Our cause is stalled under Trump-Pence. Fresh approaches can spark new debate and action. The need is urgent.
Like racism, homophobia creates new victims every day. Suicide rates among LGBTs 14-35 are four to five times higher than in the general population. Excess LGBT suicide deaths are in the thousands. They are more than 20 times the number of school shooting deaths in an average year. Yet almost nobody knows or talks about LGBT suicide. Why not? With LGBT rights, as with AIDS, silence equals death. Suicides are just the tip of a vast iceberg of distress and injustice whose prime cause is LGBT oppression tolerated in and often abetted by American society.
America has worked hard to make racism unacceptable and still has work to do. America has yet to commit to making LGBT oppression unacceptable. Trump promised to be the best president for LGBTs, then chose Mike Pence as vice president. Trump's professed intentions have been thwarted by Pence. What a difference a vice president can make! While Bush opposed gay marriage, he became the best AIDS president, and Vice President Cheney became an outspoken defender of gay rights. Trump, not a career politician, lacked a reliable bench for appointments. He deferred to Pence who filled HHS and other departments with appointees bent on stealth discrimination against LGBT people.
The LGBT community must confront Trump about Pence's long record of bias. LGBT Republicans should tell Trump: America deserves a vice president for all the people, that's not Mike Pence. If Condi Rice were willing, she'd be a perfect replacement. LGBT Democrats and the Human Rights Campaign should ask, no demand, that Democratic candidates do more to confront Trump and Pence on LGBT rights. An effective way to spark discussion would be to call for reparations for LGBT people.
What would those reparations look like? We do not seek a big financial giveaway. Pride is what our people want, and respect is what they need. Full recognition of the immense contributions and enormous wrongs born by LGBT people in America is in order. As a starter, let's have a museum on the mall to honor LGBT Americans, no politician has yet ventured to suggest it. How about it, Joe, Bernie, Elizabeth, Mayor Pete, Kamala, and Beto? You've called for things more radical, and far more expensive.
There is no dearth of great LGBT Americans and achievements to commemorate and celebrate. We are best known for letters and arts that define the spirit and character of a nation. We have given our nation a disproportionate number of its greatest writers, composers and artists including Walt Whitman, Herman Melville, Ralph Waldo Emerson, Henry James, Gertrude Stein, James Baldwin, Tennessee Williams, Allen Ginsberg, composers Aaron Copland, Leonard Bernstein, Samuel Barber, Billy Strayhorn, painters John Singer Sargent, Georgia O'Keefe, Thomas Eakins, Andy Warhol, Keith Haring. Our people shine in many other fields, especially civil rights with Barbara Gittings, Frank Kameny, Bayard Rustin, Barbara Jordan, Harvey Milk and most of the AIDS activists. 
We have contributed as much and sacrificed more for America than other groups our size. Hiding who we are, the head bowed to injustice in secret shame, is our greatest sacrifice. LGBTs give to America in spite of denial of rights, in spite of demeaning abuse, and the silent marginalization that continues to this day.
Other countries are far ahead of America on LGBT rights. Many including Canada, the U.K., Germany, Spain, New Zealand, France, and the Netherlands are enacting reparation programs. Here none have been seriously proposed by any politician.
LGBTs must turn our numbers into political clout. Six percent of voters now self-identify as LGBT, we equal Jewish and Mormon voters combined. Yet Trump has made only a single high-profile LGBT appointment, Rick Grenell, ambassador to Germany. There are no open LGBT Republican members of the U.S. Congress. Even with the Democrats our percentage is less than half our proportion of voters.
Many LGBT people are successful, content, and at last happily married. But we must never forget our younger sisters and brothers who live in fear and distress. America should lead on civil rights, but on LGBT rights America sadly lags. Small steps are no longer enough. A national apology for LGBT oppression and a start for reparations can be the game changer we need.
James Driscoll, Ph.D., is a longtime AIDS activist and registered Republican who endorsed and voted for Donald Trump in 2016. He is author of 'Shakespeare and Jung: The God in Time.'
Fight for marriage equality continues
Those who believe in the humanity of all must advocate for LGBTQ rights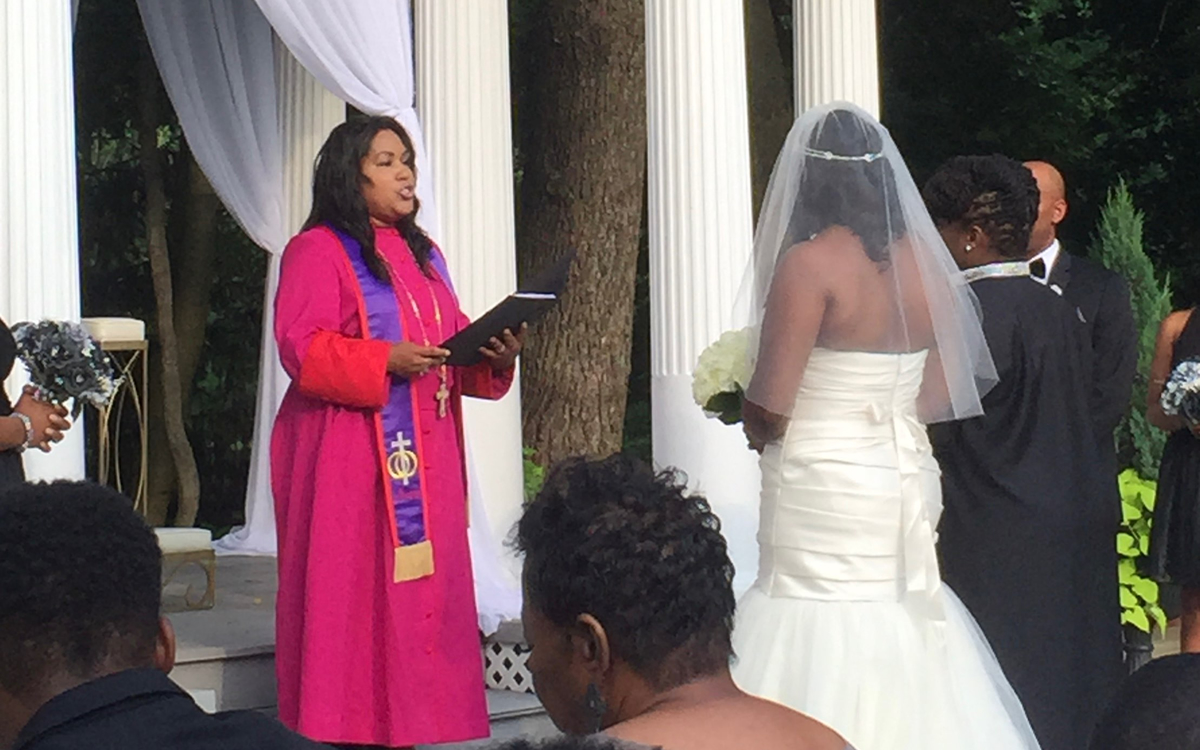 Since DOMA was struck down and we received marriage equality in the LGBTQIA+ community, I have performed numerous same-sex weddings (more than 25). Talking with a member of my congregation recently it came to my attention that many persons, including those in the LGBTQ community, have never had the wonderful privilege to attend a same-sex wedding, especially one in the church.
I remember the day DOMA was struck down and how excited I was about the freedom in the country for ALL persons to have the legal right to marry who they loved. I wrote an article years ago entitled "She deserves to be called my wife" before DOMA was struck down by the U.S. Supreme Court. I still feel very strongly about marriage today, and I don't take our progress in marriage equality for granted.
It has taken blood, sweat, and a lot of tears by campaigning grassroots nonprofits and legislative pushback to attain the human right to wed the person we love and want to spend the rest of our days loving in the DMV area. Same-sex marriage in the District of Columbia has been legal for over a decade now, since 2010, with Maryland and Virginia following in 2013 and 2014 respectively. I am happy to say that many other states were progressive on this issue also and my wife and I were blessed to marry in the State of Iowa before federal marriage equality.
The fight is not over. Many viewed the overturning of Roe vs. Wade as a gateway to further setbacks while far right conservatives continue to deny that LGBTQ rights are not still in jeopardy, but I know otherwise.
There are 13 states that still have not legalized same-sex marriage; therefore, it is imperative that federal laws protect those that are unjustly affected by not overturning what has already been recognized as legal and binding. And like many outdated laws, the 13th Amendment to the U.S. Constitution that allows slavery as a form of penal punishment, so too does the marriage act passed by 12 Republicans and all 50 Democratic senators to protect legalization of interracial marriages, another outdated law.
Does it make any sense for a couple to be turned down by 31 churches before they are allowed to marry with their family and friends present to witness their vow exchange? Well, such was the case with two men in the United Kingdom until finally they were able to marry last month in London.
Those who believe in the humanity of ALL people MUST continue to advocate for LGBTQ rights and laws. We would be best served if we would support our present administration as they continue to make advances with policies that protect LGBTQ persons and those who are marginalized. We too are America!
Bishop Allyson Nelson Abrams, Ph.D., is pastor and founder of Empowerment Liberation Cathedral in Bowie, Md.
Club Q another example of how anti-LGBTQ rhetoric leads to the death of queer, trans folks
The LGBTQ community deserves to feel safe from hate and violence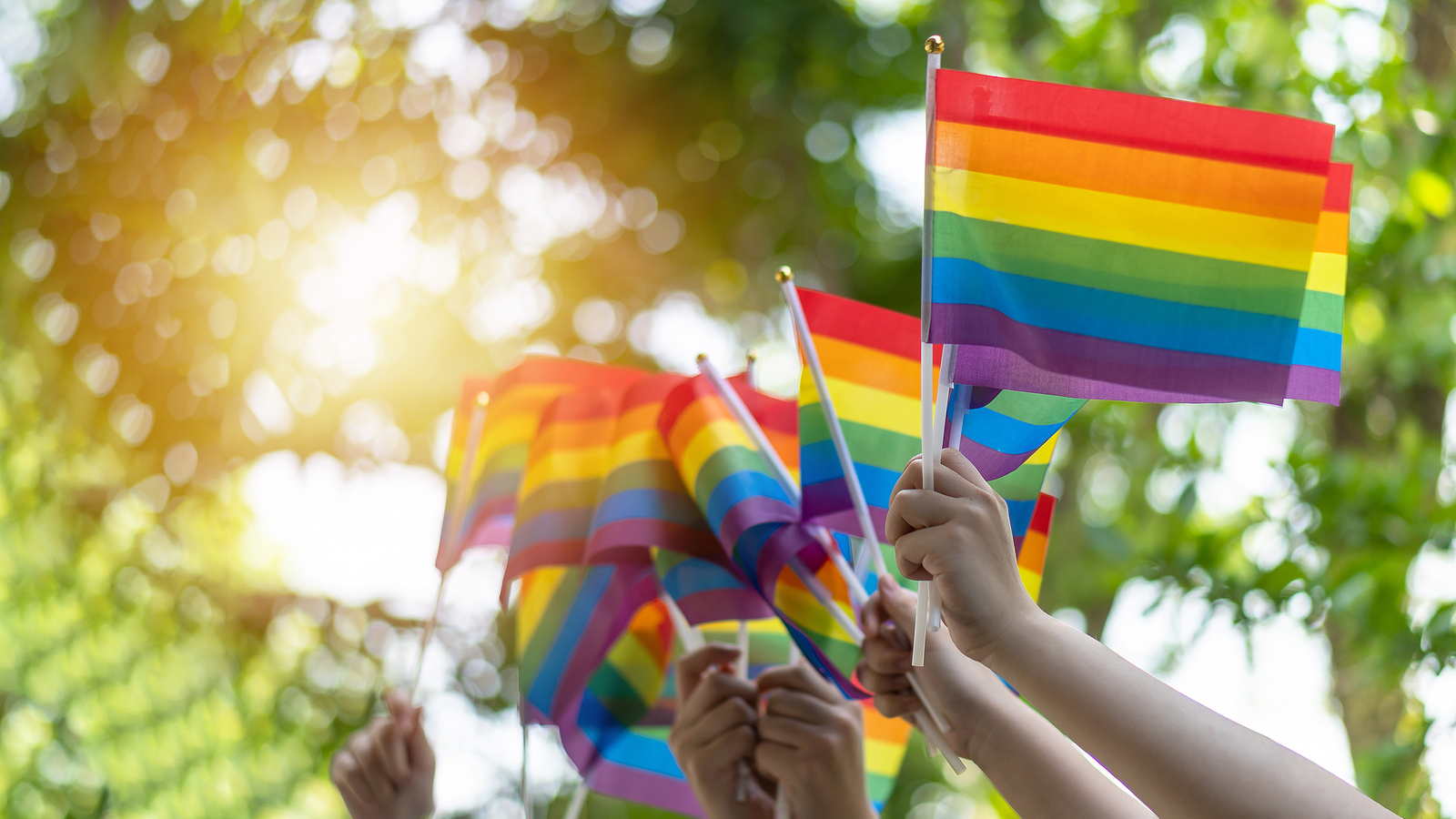 It was 7:15 a.m. and I had just landed after traveling across the country from working with my military unit. My phone started ringing. "Did you see it? and "How are you feeling?" were the messages that started pouring in. Then I saw the news: "Colorado Springs LGBTQ+ Club Q Shooting." I was struck with the same feeling I had seeing the aftermath of the 2016 Pulse nightclub shooting – fear and horror.
In 2016, I was still struggling with finding enough self-love to share my sexual identity. I vividly remember watching my parents' television as the details of the shooting rolled in. I felt like coming out would put me at risk for further hate and unfathomable violence. For those who do not have a strong support system, small online acts of hateful rhetoric can deter someone from their journey to acceptance and happiness. At that moment, I was too young to understand the full extent of these actions but one thing was perfectly clear – the LGBTQ+ community is hated for simply existing.
I'm a soldier in the U.S. Army. I choose to put on the uniform to help protect the people of our country and at times, the hateful actions committed by fellow Americans has made me feel powerless. The idea of a "war zone" should only be familiar to soldiers like myself, not children in a school or people looking to have a fun night with their friends at a bar or club.
A few times over the past 24 hours, I found myself pondering the same question: "How can the sheer existence of queer and trans people be viewed as such a threat to others that they resort to murder?" The simple answer is that our society has allowed for this type of rhetoric to receive attention and sometimes even praise. As a result, five people in Colorado Springs were killed and 25 injured at an LGBTQ nightclub, Club Q. In a heroic attack, two unarmed citizens inside the club stopped the gunman to protect others. These men were not armed with heavy weaponry, but rather a will to live and bravery in their hearts. If these civilians were able to act so quickly here, I wonder why the police had to wait for more than an hour to intervene in Uvalde.
Many Americans are now numb to the news of gun violence. For the past few years, we have watched our lawmakers stand impotently and choose their political party over protecting human beings. Sandy Hook seemed unimaginable and like a bad dream. When we saw that there was little action taken by lawmakers in the wake of six-year-old children being slaughtered in their elementary school classrooms, my heart was shattered. Today, nearly a decade later, there has been little to no movement on legislation to combat horrific gun violence. Instead of Congress taking action, American people have witnessed more than 27 additional mass shootings in schools alone and thousands more injured and/or killed.
From Pulse, to Supreme Court Justice Clarence Thomas' remarks on Obergefell vs. Hodges, to book bans (including one in my hometown), to the "Don't Say Gay" bill being proposed nationally, I am worried that we are being pushed backwards in time. More than 340 anti-LGBTQ bills were introduced this year and there have been more than a dozen attacks on our community. This mass shooting came on the eve of Transgender Day of Remembrance, directly threatening the safety and existence of those who are simply trying to be themselves. In the recent midterm elections, candidates ran on anti-LGBTQ platforms, categorized members of our community as "groomers," and directly invalidated our existence. Although they did not pull the trigger, these politicians have ignited bigotry and homophobia to the point where their words are now weaponized.
These survivors are now going to be faced with mental health struggles, likely including post-traumatic stress, which will directly affect their daily lives. Over the past few years, I have had the opportunity to work with those struggling from traumatic experiences by using sound bytes to counteract feelings of fear and anxiety. Through my work in this field, I know the mental journey that these Club Q survivors are about to endure. I hope that anyone who is struggling knows that there are resources out there to help.
Today, I use my voice as an activist to work with victims of gun violence and those in the LGBTQ+ community who have been affected by hateful actions to remind people that we are human – just like them. The families of gun violence deserve better. The LGBTQ+ community deserves to feel safe from hate and violence. Children's families deserve better. We as humans deserve better. We want effective policy and change over "thoughts and prayers." The louder we resist, the weaker hate and fear become.
Brian Femminella is a Gen-Z LGBTQ+ activist and tech entrepreneur. He is an outspoken voice in the queer and trans community, including through his work in the military as an Army Officer.
My suicide ideation: A journey to self-love
It is much harder for those of us on the margins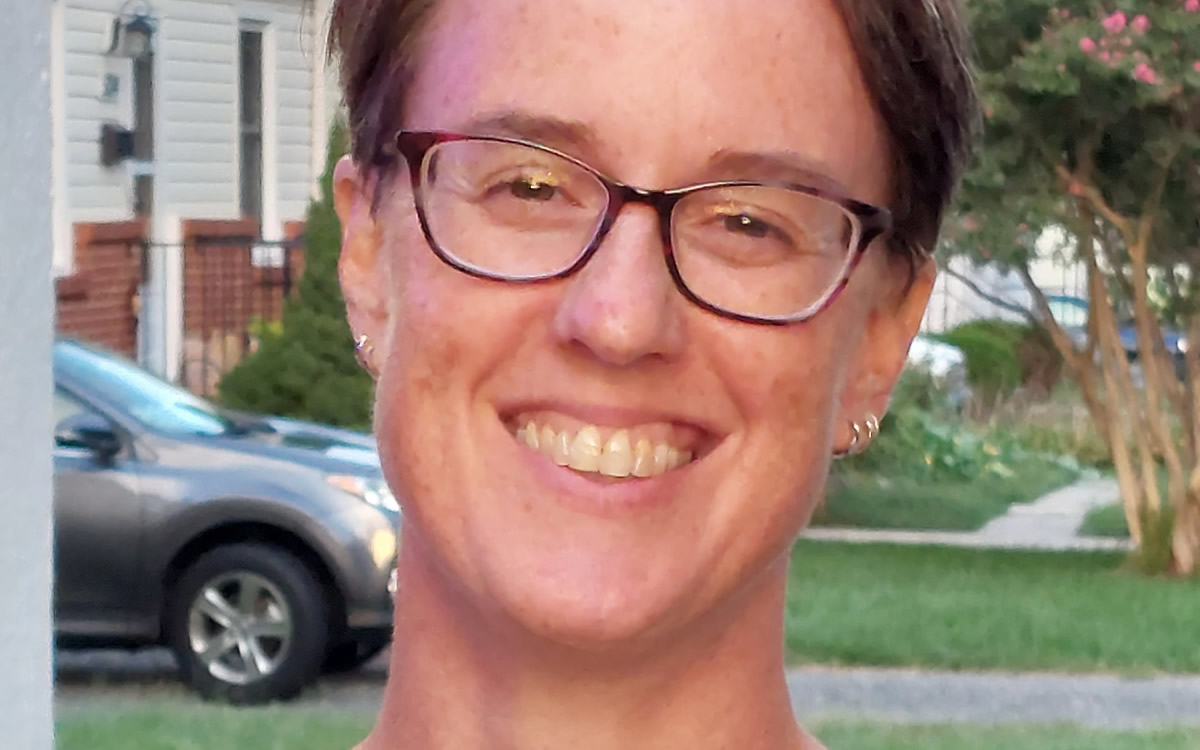 (Editor's note: This piece is a response to last week's Blade cover story by David Lett recounting his suicide attempt. If you are experiencing suicidal ideation, call 988 or one of many LGBTQ-specific advocacy groups offering support. If you would like to share your own story of overcoming isolation, depression, or suicidal ideation, email us at [email protected].)
Perhaps it was the grinding loneliness of the pandemic, but about two years ago my fantasies of being with women became daily distractions. I could not be fully present with my husband and felt a constant tug for something more, something outside of a life I had spent 18 years cultivating. I lived in a constant cycle of fantasy, guilt, denial, back to fantasy.
My supportive husband was willing to try an open marriage, but non-monogamy did not agree with my Christian upbringing. Then, as most stories go, I met someone. She was funny, attractive, and OK with the situation, so we gave it a shot. Each date sailed me up into unprecedented heights and hollowed out an equally deep pit of despair. "Yes! I am like this. . . Oh, dear God, I am really like this!" It was like coming home to who you knew you always were only to find you were now among those most judged, wicked, and despised. With each queer book we read and lesbian drama we watched, I discovered deep and integral parts of me debilitated and atrophied by shame. They started to heal.
The more these parts of me solidified, the more other parts unraveled. A cascade of questions and doubts plagued me. If I was not heterosexual, what else was not true about me? Was my life just a string of acts meant to fulfill social expectations? My career, education, even my friends. Was I me or just performing someone not me for others? The great irony of living by the rules of others is that we live for no one. Without the willingness to bravely share who I truly was, no matter how broken, that primal quest for connection, love and belonging would never be satisfied.
Hence I navigated that precarious path of how out to be — how to stay honest to myself but not cause discomfort. My husband remained open, but my late nights and emotional distance took a great toll on our relationship. I would return home to neatly folded laundry, well-prepared meals and enormous guilt. It was liberating and devastating all at once.
Staying with my husband seemed impossible, but the fear of being alone and rejected from family at age 45 was unbearable. This innate thing inside of me was destroying my life. I imagined cutting myself open and tearing out those parts, but when I looked closely I found they were inseparable — my queerness is fully entwined with my heart, head, and gut. I broke under the weight of this agony and spent weeks in and out of crying spells.
One day I found myself down by the tracks. The sound of a train thundering by broke through my numbness. With a few steps, I could surrender and be free from this torment. I stepped through the thin line of brush that separated me from the tracks. They seductively glistened in the sunlight. Relief. Yes, the final silence of death could take away everything.
Another train raced by, the horn deafening. The blast of wind pushed me away. I collapsed sobbing. I needed help if I was going to survive this.
Thanks to therapy, acupuncture, yoga, LGBTQ support groups and caring friends and family, I am slowly opening the door to self-love. It is much harder for those of us on the margins. The love from others is no substitute, be they a long-time partner, new girlfriend or family member. Unlearning my self-hatred meant letting go of the deeply held but deeply flawed promises of the straight life: be they heteronormativity, monogamy, gender conformity, the picket fence — you name it. I had to break my own heart. Only then I could truly love myself.
Jessica Arends is a writer and artist.