July 2, 2019 at 3:06 pm EDT | by James Driscoll
It's time for reparations for LGBT Americans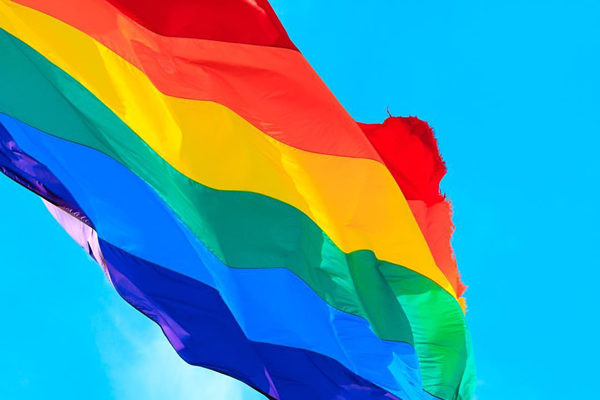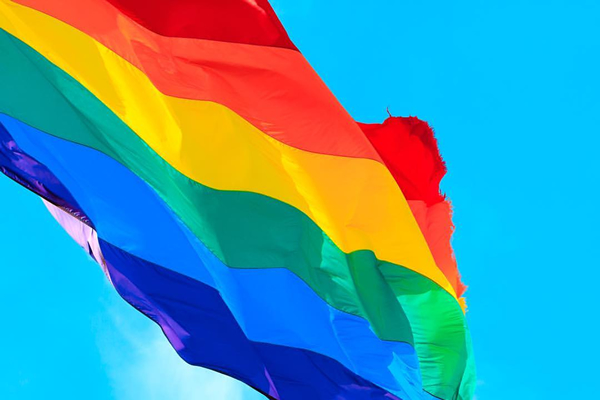 Gay reparation is an idea whose time has come. To advance gay rights, we must set the bar higher. Our cause is stalled under Trump-Pence. Fresh approaches can spark new debate and action. The need is urgent.
Like racism, homophobia creates new victims every day. Suicide rates among LGBTs 14-35 are four to five times higher than in the general population. Excess LGBT suicide deaths are in the thousands. They are more than 20 times the number of school shooting deaths in an average year. Yet almost nobody knows or talks about LGBT suicide. Why not? With LGBT rights, as with AIDS, silence equals death. Suicides are just the tip of a vast iceberg of distress and injustice whose prime cause is LGBT oppression tolerated in and often abetted by American society.
America has worked hard to make racism unacceptable and still has work to do. America has yet to commit to making LGBT oppression unacceptable. Trump promised to be the best president for LGBTs, then chose Mike Pence as vice president. Trump's professed intentions have been thwarted by Pence. What a difference a vice president can make! While Bush opposed gay marriage, he became the best AIDS president, and Vice President Cheney became an outspoken defender of gay rights. Trump, not a career politician, lacked a reliable bench for appointments. He deferred to Pence who filled HHS and other departments with appointees bent on stealth discrimination against LGBT people.
The LGBT community must confront Trump about Pence's long record of bias. LGBT Republicans should tell Trump: America deserves a vice president for all the people, that's not Mike Pence. If Condi Rice were willing, she'd be a perfect replacement. LGBT Democrats and the Human Rights Campaign should ask, no demand, that Democratic candidates do more to confront Trump and Pence on LGBT rights. An effective way to spark discussion would be to call for reparations for LGBT people.
What would those reparations look like? We do not seek a big financial giveaway. Pride is what our people want, and respect is what they need. Full recognition of the immense contributions and enormous wrongs born by LGBT people in America is in order. As a starter, let's have a museum on the mall to honor LGBT Americans, no politician has yet ventured to suggest it. How about it, Joe, Bernie, Elizabeth, Mayor Pete, Kamala, and Beto? You've called for things more radical, and far more expensive.
There is no dearth of great LGBT Americans and achievements to commemorate and celebrate. We are best known for letters and arts that define the spirit and character of a nation. We have given our nation a disproportionate number of its greatest writers, composers and artists including Walt Whitman, Herman Melville, Ralph Waldo Emerson, Henry James, Gertrude Stein, James Baldwin, Tennessee Williams, Allen Ginsberg, composers Aaron Copland, Leonard Bernstein, Samuel Barber, Billy Strayhorn, painters John Singer Sargent, Georgia O'Keefe, Thomas Eakins, Andy Warhol, Keith Haring. Our people shine in many other fields, especially civil rights with Barbara Gittings, Frank Kameny, Bayard Rustin, Barbara Jordan, Harvey Milk and most of the AIDS activists. 
We have contributed as much and sacrificed more for America than other groups our size. Hiding who we are, the head bowed to injustice in secret shame, is our greatest sacrifice. LGBTs give to America in spite of denial of rights, in spite of demeaning abuse, and the silent marginalization that continues to this day.
Other countries are far ahead of America on LGBT rights. Many including Canada, the U.K., Germany, Spain, New Zealand, France, and the Netherlands are enacting reparation programs. Here none have been seriously proposed by any politician.
LGBTs must turn our numbers into political clout. Six percent of voters now self-identify as LGBT, we equal Jewish and Mormon voters combined. Yet Trump has made only a single high-profile LGBT appointment, Rick Grenell, ambassador to Germany. There are no open LGBT Republican members of the U.S. Congress. Even with the Democrats our percentage is less than half our proportion of voters.
Many LGBT people are successful, content, and at last happily married. But we must never forget our younger sisters and brothers who live in fear and distress. America should lead on civil rights, but on LGBT rights America sadly lags. Small steps are no longer enough. A national apology for LGBT oppression and a start for reparations can be the game changer we need.
James Driscoll, Ph.D., is a longtime AIDS activist and registered Republican who endorsed and voted for Donald Trump in 2016. He is author of 'Shakespeare and Jung: The God in Time.'