July 2, 2019 at 4:00 pm EDT | by Brian T. Carney
Shout! Factory reissues gay classics like 'To Wong Foo,' 'Can't Stop the Music' et. al.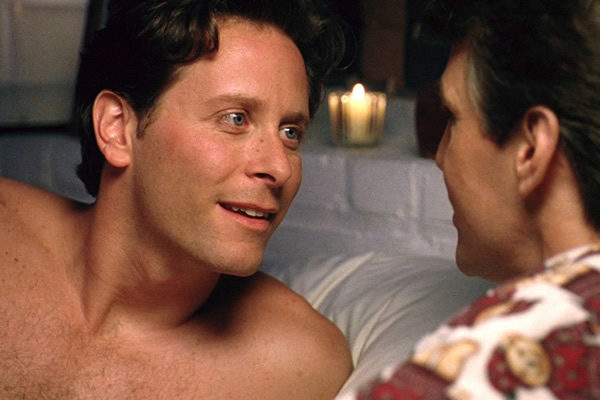 In between the fireworks and the barbecues, the Fourth of July weekend is the perfect time to relax with some great new releases on DVD/Blu-ray and a variety of streaming services.
For Pride Month, Shout! Factory released four classic queer films on Blu-ray for the first time and produced new commentaries, interviews and special features for them.
Directed by Beeban Kidron from a script by out screenwriter Douglas Cater Beane, "To Wong Foo, Thanks for Everything! Julie Newmar" (1995) stars Patrick Swayze, Wesley Snipes and John Leguizamo as three drag queens (Vida Boehme, Noxeema Jackson and Chi-Chi Rodriguez) who get stranded in a tiny midwestern town during a cross-country road trip. The excellent supporting cast includes Stockard Channing, Blythe Danner and Robin Williams. The Blu-ray includes commentary by Leguizamo, Kidron and Beane.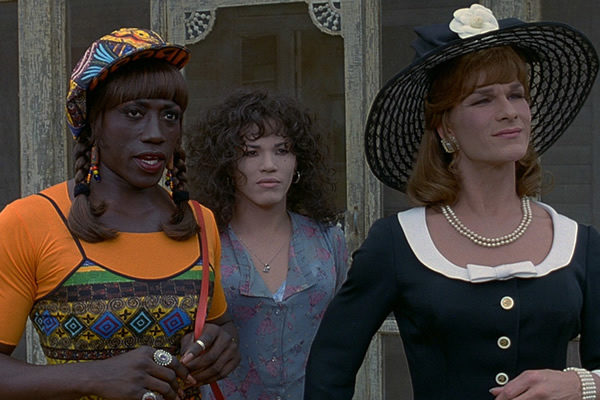 A notorious bomb on its release in 1968, "Boom!" quickly became a camp classic. The movie features a script by Tennessee Williams (based on his Broadway flop "The Milk Train Doesn't Stop Here Anymore") and incandescent performances by cinema legends Elizabeth Taylor and Richard Burton. Taylor, who became an early AIDS activist, stars as Sissy Goforth, the richest woman in the world; Burton plays her lover, the penniless poet Chris Flanders. Writer and actor Noël Coward appears as the Witch of Capri. The Blu-ray includes commentaries by out filmmaker John Waters and out film critic Alonso Duralde (The Wrap).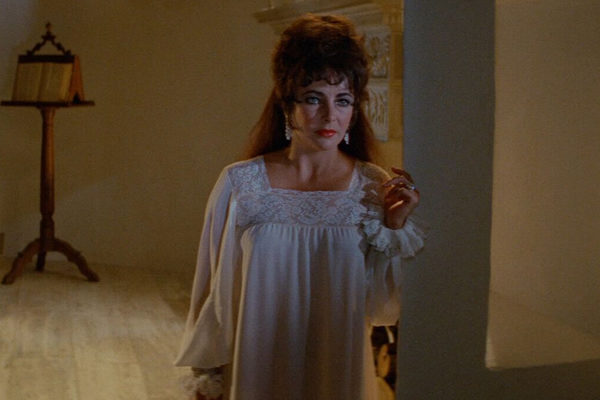 In "Jeffrey" (1995), with a great script by Paul Rudnick, Steven Weber ("Wings") plays a struggling actor who swears off sex because he's terrified of contracting AIDS. Weber is fine in the title role, but the movie is stolen by Patrick Stewart as the flamboyant Sterling and Bryan Batt as his boyfriend Darius, a dancer in the chorus of "Cats." The Blu-ray includes commentaries by both Weber and Duralde, as well as interviews with Weber and producer Mark Balsam.
The fourth Shout! Factory Pride offering is another film that was an infamous flop on its release (1980) that became a camp classic. With gay Hollywood mogul Allan Carr as lead wrier and producer and Nancy Walker ("Rhoda," "Mary Tyler Moore") at the helm, "Can't Stop the Music" is a highly fictionalized and hysterically straight-washed biopic of the Village People.
Packed with macho men, glamorous gals and glitzy production numbers (including one set at the pool at the YMCA), the movie also stars Steve Guttenberg and blonde bombshell Valerie Perrine. The Blu-ray includes an interview with Randy Jones (the Cowboy) and commentary by Jeffrey Schwarz ("The Fabulous Allen Carr") and out comedy writer Bruce Vilanch.
In addition to the queer classics, Shout! Factory is also releasing a special limited edition of "The Babadook." Since the wily monster has somehow become an unofficial LGBT mascot (when he's not terrorizing innocent Australian families), they're releasing 2,500 copies of the Blu-ray in a special rainbow slipcover.
Other recent releases include "Southern Pride," the new documentary by award-winning filmmaker Malcom Ingram. Now streaming on Amazon and other platforms, the film profiles bar owners Lynn Koval and Shawn Perryon, two queer women who decide to hold Pride events in Biloxi and Hattiesburg, Miss.
Released in Sept. 1985, "Buddies" was the first feature film about AIDS. Lovingly restored by Jenni Olson and the team at the Vinegar Syndrome, the historic drama about an AIDS patient (Geoff Edholm) and his "buddy" (David Schachter) is being released for home viewing for the first time.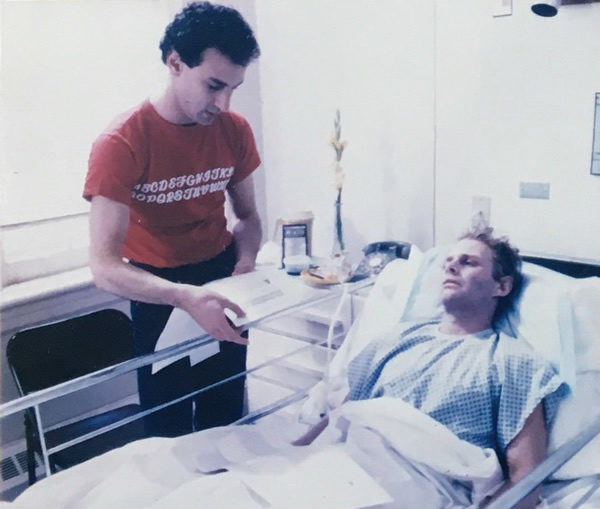 A number of movies from the "Blade's 2018 Top Ten List" are also now available for home viewing. Recent releases include "1985," "The Cakemaker," "Disobedience" and "The Favourite," as well as the delightful queer Dutch coming-of-age story "Just Friends." These titles and many more are available on demand or for purchase from the excellent gay-owned company Wolfe Video at wolfevideo.com.
The best movie of 2019 (so far) has also been released on DVD/Blu-ray, Netflix and a variety of other channels. Written and directed by Academy Award-winner Jordan Peele ("Get Out"), "Us" is the tale of a trip to the beach gone horribly wrong as the Tyler and Ross families encounter mysterious doppelgängers of themselves. An incisive critique of the American Dream, the articulate and finely tuned horror movie stars Lupito Nyong'o, Winston Duke and Elisabeth Moss.
Instead of an American dystopia, writer/director Leo Herrera offers the vision of queer utopias called "Stonewall Collectives." Asking the provocative question, "what if AIDS had never happened?," Herrera offers an alternative version of American history in the new web series "The Fathers Project." In this fictional documentary, film historian and activist Vito Russo is running for President in 2020 and artist Robert Mapplethorpe has the world's biggest social media fanbase, surpassing all of the Kardashians combined.
Information on Herrera's project can be found at iftheylivd.org, but uncensored episodes can only be found at kink.com/fathers. When Herrera encountered mounting censorship problems on mainstream distribution and social media sites, the fetish website provided a safe haven for the visionary series. Episodes are available for free.
Finally, to celebrate the movie's induction into the National Film Registry, Disney has released the 70th Anniversary edition of "Cinderella" on DVD and Blu-ray. The animated classic about a young woman, a prince and a fairy godmother teaches an important lesson about wearing the right shoes and features the queer mouse couple Gus and Jaq.