July 3, 2019 at 7:18 am EDT | by Scott Stiffler
Dishy drag docu-series is a 'Werq' of wonder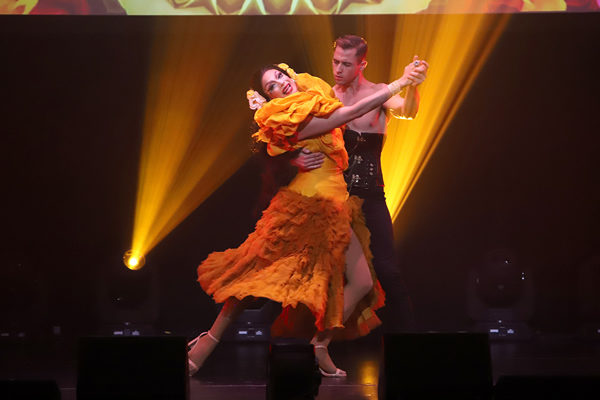 Put aside the fabulous dresses, formidable heels, life-giving lip-synching skills and the ability to delight legions of fans night after night and the queens of "RuPaul's Drag Race" are just like you and me. They have their good days and bad and who they really are is tucked somewhere between the work clothes they show to the world and the naked truth seen in unguarded moments.
That's the tasty, oftentimes touching, takeaway, when viewing any given installment of "Werq the World," director Jasper Rischen's deliciously RuVealing 10-part docu-series, airing weekly on WOW Presents Plus through Aug. 8.
Filmed with the blessing of "Drag Race" production company World of Wonder (WOW) and all the unfettered access that goes with it, the series chronicles 2018's May/June European "Werq the World" tour, which featured Alyssa Edwards, Shangela, Valentina, Latrice Royale, Sharon Needles, Kim Chi, Detox, Violet Chachki, Aquaria and Kennedy Davenport.
Each queen gets her own stand-alone episode, but the whole group shows up in each to varying degrees. (A consequences-be-damned gesture of support from Violet Chachki, for example, looms large in Valentina's episode, which does a particularly good job at lifting the veil on what goes down before, during, and after those meet-and-greets with fans.)
From waking up at ungodly hours to afternoon tech rehearsals in an unfamiliar venue to slaying it in performance to post-show shenanigans to tour bus bonding with fellow queens (and the occasional bunkmate picked up along the way), each installment seems much longer than its 35-minute run time and that's a compliment. But like the "overnight success" of a girl who makes it to "Drag Race," Rischen's epic project didn't announce itself to the world out of thin air.
"I started doing a couple little video projects for World of Wonder about a year and a half ago," Rischen says. "The first thing they had me do was make a couple 'Day in the Life' shorts of some of their queens," including Gia Gunn and Aja.
WOW liked the fly-on-the-wall style of what they saw and invited Rischen in for a meeting, during which it was proposed he turn his eye for detail on the queens slated for WOW's upcoming summer tour. Other than that, specifics were sparse.
"It was a blank slate mission," Rischen says, other than the directive to "come back with, like, six to eight episodes of 10 minutes."
Originally, the plan was to make "an episode per city. You know — the Berlin episode, the Paris episode, the Spain episode. But the reality of touring is, you are never on time. You do not see the outside world. If you think there was going to be a cute scene where the queens go to the Eiffel Tower, there's just no time. You're inside buses, inside theaters, getting whisked from hotels. … Based on that and coupled with the fact that I realized all these girls have their super-unique fan bases that are going to want to see everything that was shot, it wasn't until I was on the way back that I came up with the idea to do one episode per queen, to isolate their story on the tour."
Rischen returned to WOW and "was like, 'Guys, I think I can do something much bigger than this.'" To WOW's credit, Rischen says, "they sort of let the story lead to 10 episodes."
Of the disorienting experience of moving from country to country, town to town, Rischen says, "You're in this together, on these insanely long days, sometimes 17-19 hours. Whenever I wanted to complain about getting up at 5 a.m., I would look at these queens. They still have to get into makeup for three or four hours, then bust their asses on stage. I got a lot of respect for how hard they work and I hope that's something that these fans take away."
Among the standout moments, Rischen cites the Latrice Royale episode, in which her luggage got lost on the way to Finland. ("The one time we took a flight," Rischen notes, as opposed to the omnipresent tour bus.)
Undaunted, the reality sets in.
"We're not gonna find her type or size or color, because it's the land of white people," Rischen says. "She does the show out of drag and finds a way to still make it work and the crowd just goes bizonkers. … That really resonated with me, because as Latrice said, 'The show must, and will, go on.'"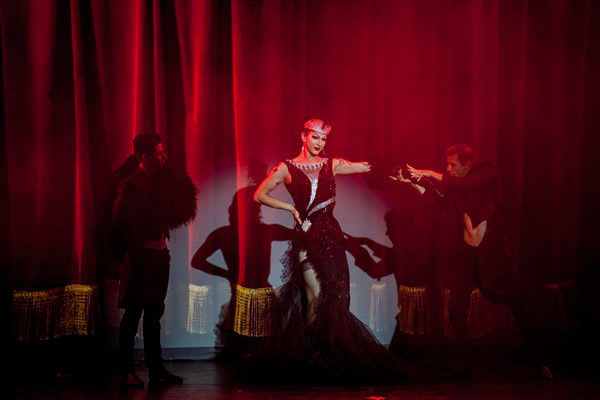 As for the show going on past its current run, there's plenty of footage that had to be consigned to the cutting room floor, but could supply future drag fans with a sense of herstory and hindsight.
"I made a bunch of all these really fun outtakes, these funny moments that didn't really fit anywhere," Rischen says, "and I think our press team has some of that to work with but it would be nice to let some of these moments just sit in the vault and maybe in five to 10 years, take the lid off and see what's still there. But I have definitely filed a couple of hours of those outtakes aside for future use."
Fans of the current show won't have to wait that long to get their next fix of fabulousness.
"I'll have to confirm this, but I'm pretty sure," Rischen says, of plans to document September's U.S. Werq the World tour, which is slated to feature "half the same cast, and half a new cast. Some of the girls of season 11 are coming on, so it will be interesting to get some new gals into the mix."
Rischen says he wants fans to solidify the notion that the drag queens "are human behind these characters, and know that they work really hard for you. So the next time you think of typing up something mean, you'll think twice."