July 8, 2019 at 11:56 pm EDT | by Michael K. Lavers
Journalist among three Honduran transgender women killed in recent days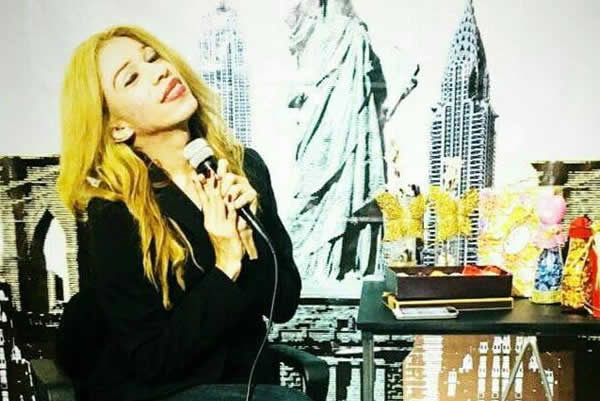 A journalist is one of three transgender women who have been murdered in Honduras over the last week.
La Tribuna, a Honduran newspaper, reported Santi Carvajal was shot in Puerto Cortés on the country's Caribbean coast on July 6. Carvajal's relatives told the newspaper she died at a hospital in the nearby city of San Pedro Sula.
Carvajal hosted "La Galaxia de Santi," a program that aired on a Puerto Cortés television station.
The Washington Blade on Monday received pictures that showed doctors treating Carvajal at the hospital while she was laying on a stretcher. A message posted to Carvajal's Facebook page on July 6 confirmed she had died.
"Santy is already in her magical galaxy," it reads. "Rest in peace."
Indyra Mendoza, general coordinator of Cattrachas, a lesbian feminist network based in the Honduran capital of Tegucigalpa, on Monday confirmed Carvajal was trans.
"She was a very public trans person," Mendoza told the Blade.
Asociación Arcoiris, a Honduran advocacy group, on Monday said on its Facebook page that Bessy Ferrera, the sister of Rihanna Ferrera, a trans woman who ran for the country's Congress in 2017, was killed in Tegucigalpa. The Blade on Monday saw a picture of Bessy Ferrera's body slumped over on a set of stairs.
"This news has undoubtedly taken us by surprise," wrote Asociación Arcoiris on its Facebook page. "It leaves us with a lump in our throat and a feeling of powerlessness to see how we are being killed cruelly and the authorities of this country are doing nothing."
Mendoza told the Blade another trans woman, Antonia Laínez, was shot to death in El Negrito, a municipality in Yoro department in northern Honduras, on July 3. Media reports also say a cross-dresser was killed in Comayagüela, a city that borders Tegucigalpa, on Monday.
"Today has been a very rough day," Mendoza told the Blade.
Violence based on gender identity remains commonplace in Honduras, which has one of the world's highest per capita murder rates.
Activists in the Central American country with whom the Blade has spoken in recent years say members of Honduras' National Police and the Honduran military among those who target trans women. Violence, along with discrimination and poverty, has prompted many trans Hondurans to migrate to the U.S. and Mexico over the last two years.
Roxsana Hernández, a trans woman with HIV from Honduras, was in U.S. Immigration and Customs Enforcement custody when she died at a New Mexico hospital on May 25, 2018. Perla, a trans Honduran woman who traveled to the U.S. with a migrant caravan that left from San Pedro Sula's main bus station earlier this year, told the Blade on March 26 that Honduran police target people based on their gender identity.
"The police, to be honest, make the decision to persecute us and arrest us," said Perla when she and other LGBTI migrants from Central America were at Casa Ruby in D.C. "They even rape us and kill us."
Mendoza told the Blade that police have arrested two men in connection with Bessy Ferrera's murder. Erick Martínez, a prominent Honduran activist who lives in Tegucigalpa, said Carvajal may have been targeted because she was a trans woman and a journalist.
"People like her already have an implicit vulnerability because they are a transsexual woman," said Martínez. "But this risk increases when you are known as a social communicator or journalist: Both profiles are high risk in Honduras."