Living an 'American nightmare'
Blade contributor describes La. detention facility as hell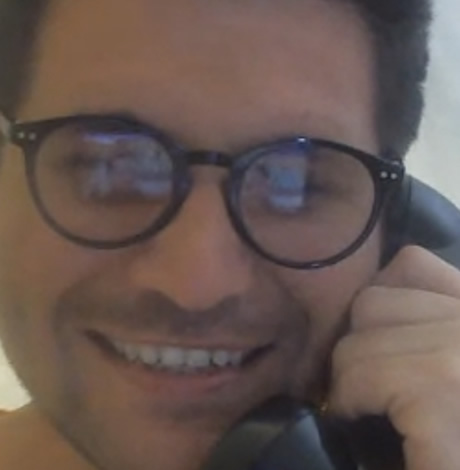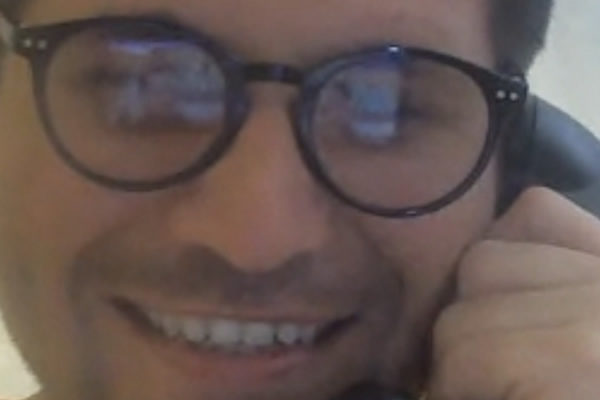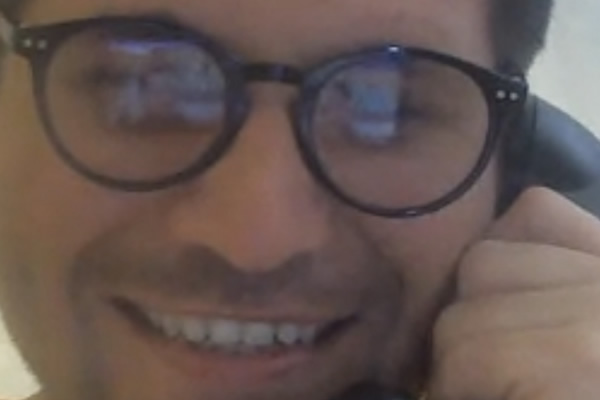 Editor's note: Yariel Valdés González is a Washington Blade contributor who has asked for asylum in the U.S.
Valdés has previously described the conditions at the Bossier Parish Medium Security Facility in Plain Dealing, La., where he remains in U.S. Immigration and Customs Enforcement custody as a human rights violation. An ICE spokesperson in response to Valdés' previous allegations said the agency "is committed to upholding an immigration detention system that prioritizes the health, safety, and welfare of all of those in our care in custody, including lesbian, gay, bisexual, transgender, and intersex (LGBTI) individuals."
The Blade received Valdés' op-ed on June 29.
PLAIN DEALING, La. — The American dream to live in absolute freedom; safe from the threats, persecution, violence, psychological torture and even death the Cuban dictatorship has imposed on me because of my journalistic work fell apart in my hands as soon as I arrived in Louisiana. The Cubans here who are also seeking protection from the U.S. government welcomed me to the Bossier Parish Medium Security Facility with an ironic surprise. They opened their arms and told me, "Welcome to hell!"
I could hardly believe they have spent nine, 10 and even 11 months asking, waiting for a positive response from immigration authorities in their cases.
I was under the illusion that after an asylum official who interviewed me at the Tallahatchie County Correctional Center in Tutwiler, Miss., on March 28 determined I had a "credible fear of persecution or torture" in Cuba, one hearing with an immigration judge would be enough to obtain my conditional release and pursue my case in freedom as U.S. law allows. But I was wrong. The locals (here at Bossier) once again took it upon themselves to dash my hopes.
"Nobody comes out of Louisiana!" they proclaimed.
It only took a few minutes for my dream, like that of many others, to turn into a nightmare. The more than 30 migrants who arrived in Louisiana on the afternoon of May 3, coming from Mississippi after more than a month detained at Tallahatchie, were plunged into a deep depression that continues today. Only the tears under the blanket that nobody can see are able to ease my desperation for a few minutes and then I once again feel it in my chest when I think of my family in Cuba who continues to receive threats of jail and death from the Cuban dictatorship because of my work with "media outlets of the enemy." This reality is the only thing that awaits me back there. I therefore see the situation in Louisiana and I am once again afraid. I cannot see an exit. Prisoner here, prisoner if I return to Cuba. I feel trapped.
Violation of their own laws
I realized a few days after I arrived in Louisiana the subjectivity of who makes the decisions matters, not objectivity or attachment to those who are being held. Louisiana feels like a lost piece of "gringo" geography at which nobody seems to look, or to the contrary, it is a coldly calculated strategy that triumphs on authoritarianism, abuse of power or intransigence. I don't know what to think.
More than a few who have arrived here have come to the conclusion the U.S. has made migrants its new business. Keeping migrants in their custody for so long keeps hundreds of employees and lawyers in business, as well as generating huge profits for the prisons with which U.S. Immigration and Customs Enforcement contracts. It has become clear the government prefers to waste more than $60 a day per migrant than set us free under our own recognizance.
"Louisiana is an anti-immigrant state," Arnaldo Hernández Cobas, a 55-year-old Cuban man whose asylum process has taken 11 months, tells me. "It is not possible for any of the thousands of people who go through the process to leave victorious."
Hernández tells me ICE agents have not met with him once during his confinement and the deportation officer has never seen him.
"I don't know if I am allowed to have bail," he says. "Judge Grady A. Crooks affirms that we do not qualify for this and he does not give it to those who qualify for it because they can flee. This only happens in this state because migrants in other places are released and can pursue their cases on the outside after they make bail."
Another way to obtain conditional freedom is through parole, a benefit the federal government offers to asylum petitioners who enter the country legally and are found to have a credible fear of suffering, facing persecution or being tortured in their countries of origin.
"To grant it, ICE asks for a series of questions that relatives should send to them, but what is happening is that they don't give them enough time to do so," says Arnaldo.
This is exactly what happened with me.
My family managed to send the documents the next day for my parole interview, which was scheduled for the following day. ICE nevertheless denied me parole because I did not prove "that I am not a danger to society." I am sure they didn't even take my case seriously.
There are stories that border on the absurd because many migrants have received their parole hearing notifications the same day they should have filed their documents. One therefore feels as though ICE mocks you to your face and your feelings of helplessness reach the max.
The awarding of parole is a new procedure ICE must complete, but it does not go beyond that. They use this and other crafty strategies to "stay good" in the eyes of the law and they therefore keep asylum seekers in custody for months. They bring them to hearings they will not win, pushing for the deportation of those who do not succumb to the pressure of confinement without properly assessing the risk to their lives that returning to their native countries would entail.
ICE is required to free us a few days after it grants parole, and we already know it doesn't want to do this. Their goal is to keep us locked up at all costs.
"The cruel irony is that the majority of asylum seekers who follow the law and present themselves at official ports of entry don't have to ask an immigration judge for their release from custody," declared Laura Rivera, a lawyer for the Southern Poverty Law Center, an organization that provides legal assistance to immigrants, in an article titled, "Stuck in 'hell': Cuban asylum seekers wither away in Louisiana immigration prisons." "To the contrary, their only avenue to secure their freedom is to ask the same agency that detains them, the Department of Homeland Security."
But DHS — as Rivera details in the article published by the Southern Poverty Law Center — is ignoring its mandate to consider requests for release in detail. And to the contrary it denies conditional release without justification.
"Men are kept hidden from the outside world, locked up and punished for defending their rights and are forced to bring their cases before immigration judges who deny them with rates of up to 100 percent," affirmed Rivera.
Another of the process violations in Arnaldo's case was he was assured where he was first detained that he could win his case along with that of his wife, "but when he came" to Louisiana the judge "told me this was not allowed, that each case is different." Arnaldo's life cannot be different from that of his wife because they have been together for 37 years. His wife has been free for nine months, but he remains behind bars. And so, it happens with mothers and sons, brothers and people who have identical cases. Once again, subjectivity determines a person's fate.
During his hearing with Crooks, Arnaldo declared he feels "very uncomfortable" because he considers him an extremist.
"He said that he only recognizes extreme cases," says Arnaldo. "Doors mean nothing to him. He describes himself as a deportation judge, not an asylum judge. In the entire time that I have been here nobody has won asylum, not even bail, only deportations."
Conclusive proof of the judge's extremism came one day when another judge ran the hearings and the migrants who presented their cases that morning received asylum. The example could not have been more illustrative.
Douglas Puche Moxeno, a 23-year-old Venezuelan man who has spent nine months in Louisiana, also said the detainees "did not receive more information on how the process should be followed and how one should do it."
"I don't know if they explained to us the ways to obtain a conditional release," he says.
In relation to their hearings, Douglas says "the judge told me that he knew the real situation in Venezuela, but he did not grant me asylum because I am not an extreme case. He is waiting for someone to come to the United States without an arm or a leg to be accepted."
The migrants in Louisiana are trying every way possible to be released. They have made these complaints on television stations and have even gone to Cuban American U.S. Sen. Marco Rubio (R-Fla.).
"We have reached the point of filing a lawsuit against ICE," Douglas explains. "A team of lawyers from the Southern Poverty Law Center have proposed a lawsuit seeking a reconsideration of parole. This is one of the most hopeful ways that we have to obtain freedom. If we are successful, the benefits will be for everyone."
"Various protests to pressure authorities and to reclaim our rights as immigrants have been organized," says Douglas. "Relatives, lawyers and various institutions have come together in Miami, Washington and even here in Louisiana to make ICE aware of the injustices that have been committed against us for more than a year."
'This is not your country'
Bossier is a jail deep in Louisiana, hidden in the woods that surround it. Each day inside of it is a constant struggle for survival that takes a huge toll on my physical, psychological and above all emotional capacities. More than 300 migrants live in four dorms in cramped conditions with intense cold and zero privacy.
My stay here reminds me of the school dorms in Cuba where we were forced to share smells, tastes and basic needs. Here we also share Hindu, African, Chinese, Nepali, Syrian and Central American migrants' beliefs, cultures and ways of life.
My personal space is reduced to a narrow metal bed that is bolted to the floor, a drawer for my things and a thin mattress that barely manages to keep my spine separated from the metal, which sometimes causes back pain. The most painful thing, however, is the way the officers treat us. For "better or for worse," you feel as though you are a federal prisoner.
"According to ICE, we are 'detainees,' not prisoners, but we have still suffered physical and psychological abuses," says Arnaldo. "I remember one time when an official dragged a Salvadoran man to the hole for three days simply for eating in his bed. They don't offer anything to us and they don't talk to us, they yell. They wake you up by kicking the bed."
"The slightest pretext is used to disconnect the microwave, the television or deny us ice, affirming this is a luxury and not a necessity," alleges Arnaldo. "When we complain about these situations. They tell us, 'This is not your country.'"
Smiles are not common inside the dorm. The faces of affliction and sadness predominate. Good news is almost always false and the frustration and stress this confinement causes us therefore returns.
"I feel very sad, afflicted here, as though I had killed someone because of the mistreatment that we receive, the place's conditions," declares Damián Álvarez Arteaga, a 31-year-old man who has spent 11 months as a prisoner in the U.S.
"Freedom is the most precious thing a human being has," he adds. "I hope that I will receive a positive response to my case after spending so much time detained. We have demonstrated to the U.S. that we are truly afraid of suffering persecution or torture in Cuba."
Hours in here seem to have no end: They stretch, they multiply, but they never shorten or pass quickly. Our only contact with the outside the world are telephone communications or video calls (at elevated prices) with relatives, friends or lawyers and sporadic trips to the patio to greet the son and take fresh air.
"In all of the time that I have been here, I have seen the son a few times and only for 15 minutes and this is because we have complained," recalls Arnaldo.
The yard, as we also call it, is a small rectangle of fences and surveillance cameras with a cement surface at the center of it where some of us play soccer when they give us a ball. I roll the pants of my yellow uniform up to my knees to allow the sun to warm my extremities a bit while my eyes wander towards the lush forest that is a few meters away from me. I admire the sky, the few vehicles that are driving on the nearby highway and I take deep breaths of oxygen because I know I had just come out of the deep sea and desperately needed air to keep me alive.
"Everyday is the same here from the same food to the same activities," says Douglas. "This prison does not have sufficient spaces to accommodate so many people for so long. We don't have a library or family visits."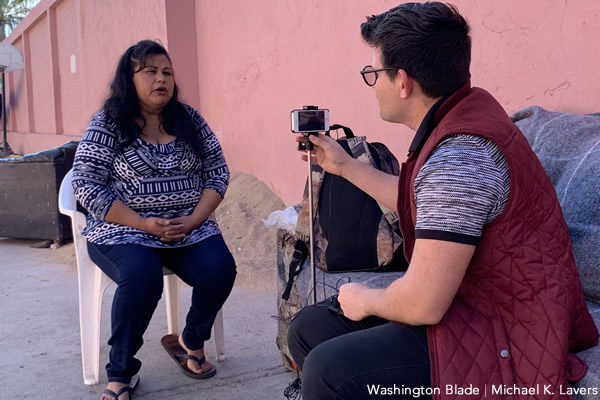 'Soup is currency'
My day at Bossier begins a bit before 5 a.m. With the call to "line-up," I receive a plastic tray with my breakfast. Today is cereal day, low-fat milk, bread and a small portion of jelly. The menu is the same each day of the week. I always save part of it because there is nothing more to eat until midday.
"The food is not correct," opines Damián. "My stomach is already used to that small portion. A piece of bread with hot sauce and some vegetables or mortadella cannot sustain an adult man, nor can it keep you in shape to resist such a stressful process."
The last meal of the day is at 4 p.m., and because of this it is a fantasy to be in bed at 11 p.m. with a full stomach. I reduce the hunger pains with an instant soup to which I add some carrots and a hot dog that I steel for myself from the day's meals.
Since I still have some money, I can buy soups and extra things to make Bossier's bad food a little better. Bossier classifies those who don't receive economic support from their families as "indigent" and they are forced to clean up for their fellow detainees in exchange for a Maruchan soup. Here soup is currency. Everything begins and ends with it, the savior of hungry nights.
"You can buy these and other things at elevated prices in the commissary, the only store to which we have access and for which we depend on everything," says Damián.
Bossier's medical services on the other hand are so basic that there is not even a doctor or nurse on call, nor is there an observation room for patients and consultations only take place from Monday to Friday.
"One who gets sick is put in punishment cells, isolated and alone, which psychologically affects us," notes Arnaldo. "People sometimes don't say they don't feel well because they are afraid they will be sent to the 'well.' In extreme cases they bring you to a hospital with your feet, hands and waist shackled and they keep you tied to the bed, still under guard. I prefer to suffer before being hospitalized like that."
Yuni Pérez López, a 33-year-old Cuban, experienced this unfortunate situation first hand. He was on the hole for six days because he had a fever.
"I felt as though I was being punished for being sick," he says. "And even when the doctor discharged me, they kept me there. It was like being in an icebox: Four walls, a bed, a toilet and a light that never turns off. To leave from there I had to stop eating for an entire day to get the officials' attention and they returned me to the dormitory."
Bossier also leaves you chilled to the bone because we cannot use blankets or sheets to cover ourselves from 7 a.m. to 4 p.m. It is not a question of esthetic or discipline because the officials are not interested in whether your bed is made well. The only thing that bothers them is when we are cover ourselves from the dorm's intense cold.
The migrants interviewed by the Washington Blade are those who have been at Bossier the longest. They are all appealing Crooks' decision not to grant them political asylum. I have not presented my case yet, so I am still a little hopeful that I will receive the protection of the U.S. Like them, I am trying to get used to this harsh reality and be strong, although most of the time sadness consumes me and erases positive thoughts.
The U.S. to me — like for many — does not represent a comfortable life, the newest car or McDonald's. None of this will ever be able to fill the void of my family, friends or passionate love that I left behind. The U.S. represents the opportunity to LIVE, so I will hold on to it until the end.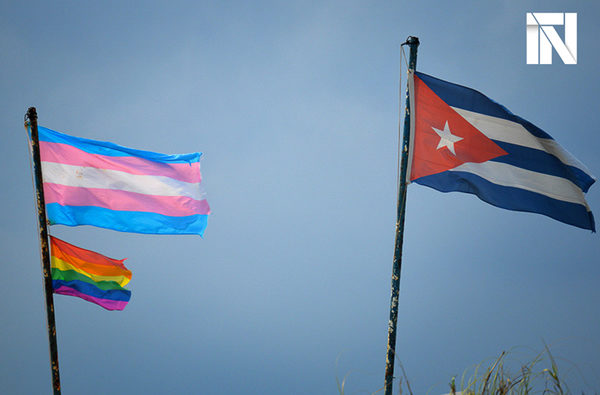 As Israel readies for new elections, the LGBTQ community is at risk
U.S.-based groups attacking transgender Israelis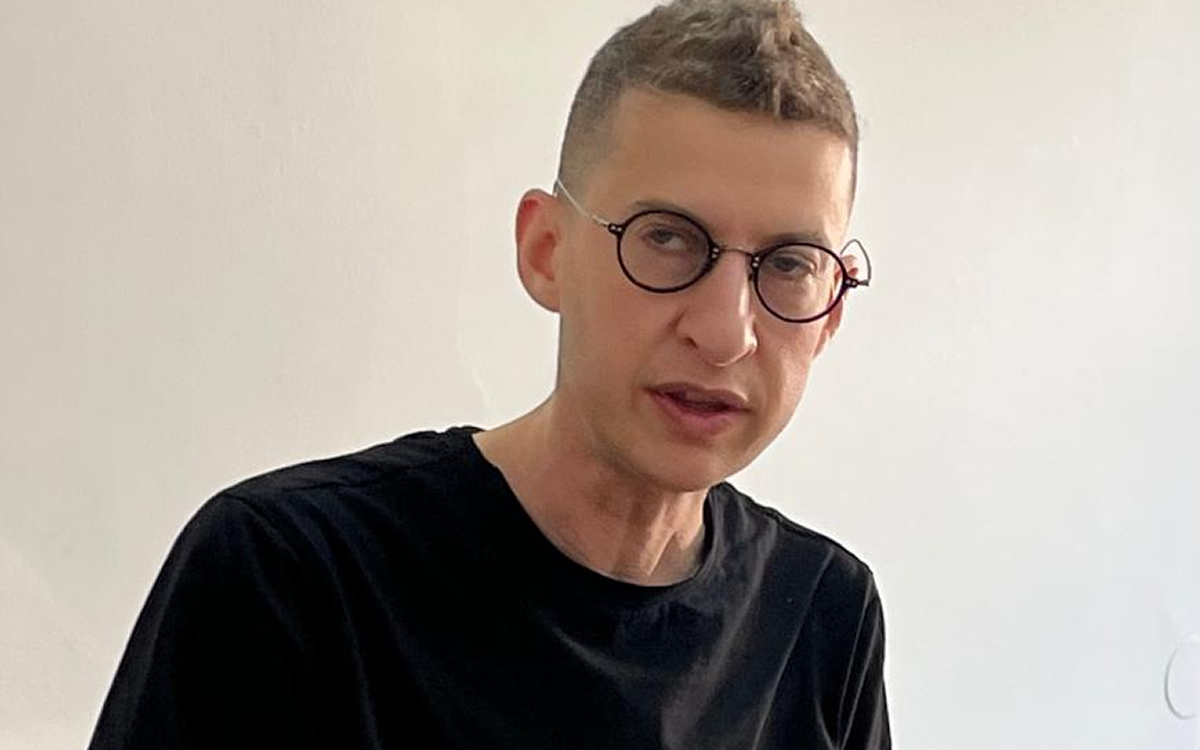 Israel's government has collapsed — and the county is headed to new elections for the fifth time in three years. In this renewed period of uncertainty, Israel's LGBTQ community has cause for particular concern. Any new coalition would likely welcome parties that oppose LGBTQ inclusion back into government, posing a clear and imminent threat to their human rights.
But amidst this trepidation, there is still much to celebrate: 30 LGBTQ leaders from the U.S. met with their counterparts in Israel this month. The backdrop was Tel Aviv Pride, one of the largest in the world. The leaders were there for more than celebrations. They came to learn. As with past A Wider Bridge trips, North Americans travelling to Israel and Israelis travelling to North America shared strategies for building LGBTQ inclusion, fighting conversion therapy, protecting young people needing shelter, and building vibrant pride centers. Pride celebrations got their start in the U.S. and will take place in more than 60 Israeli cities this month. Over the years, both of our countries have imported many successful approaches from one another. But one American import to Israel is less than welcome: Political transphobia. Let's not let it become something that unites our nations.
As leaders of groups in Israel and the U.S., we've watched with sadness as trans kids in America have been put in harm's way through legislation making their medical care less available and prohibiting their teachers and school counselors from providing the lifesaving support they need. And it turns out that the same retrograde forces fighting trans inclusion in the U.S. are backing similar efforts in Israel. There have always been opposition to LGBTQ rights, including trans inclusion in both countries and around the globe. What's new is a vastly well-funded campaign — with plenty of American backing — directed at attacking the Israeli trans community. While the fight for LGBTQ equality in Israel hasn't been easy, historically the community hasn't been used as a political cudgel. That's changing, and we're ringing the alarm bell.
Groups like the Kohelet Forum, which is largely American-funded, are trying to take their American brand of anti-trans hate to Israel. While think tanks and policy shops aren't a new phenomenon in Israel, Kohelet has adopted the broader American model of political change-making. They've launched a constellation of organizations working informally together to usher in transformational policy change. With the support of Kohelet and others, the anti-trans movement has exploded in Israel.
Their orchestrated effort comes at a very unfortunate moment. Ma'avarim, Israel's most prominent trans organization, and the entire Israeli trans community have worked tirelessly for years, building careful relationships, educating important allies — and is making tremendous advances due to an Israeli government that was willing to embrace many key goals. There are historic opportunities to implement new life-saving policies including access to healthcare, legal recognition of gender identity, and diversity in the education system. All of this is now in jeopardy. Just as these successes are coming to fruition, the anti-trans movement is using social media and other tactics to spread disinformation and false accusations such as "men in dresses raping women in bathrooms." These fabrications are felt by many in the trans community to be like anti-Semitic blood libels — made-up stories that lead to fear, hatred, and even violence. They help fuel anti-trans advocacy and lobbying to advance exclusionary policies and legislation to deny Israeli transgender persons their dignity and rights.
The new anti-trans movement has several distinctive features that require new responses. Firstly, unlike the traditional opposition for LGBTQ rights that springs from religious and social conservatives, anti-trans advocacy is now often fronted by self-styled "progressive" women. They bring with them established connections within liberal circles. Secondly, the central arena of the "progressive" anti-trans campaign is both traditional and social media — drawing on existing networks with hundreds of thousands of followers, while trans community organizations have minimal presence in social media beyond the trans community. Thirdly, the funding being poured into anti-trans campaigns eclipses the budgets of LGBTQ organizations. In Israel alone, the groups waging battle against the trans community have budgets in the tens of millions with hundreds of paid staff, many of whom work on anti-trans campaigns.
None of us should sit idly by while these attacks on the trans community take place. As in other countries, this anti-trans hate movement poses an immediate threat to the safety and wellbeing of transgender and gender non-conforming persons. We cannot allow them to have their very existence denied.
But it doesn't stop there. While transgender persons are the immediate targets of hate and violence, anti-trans campaigns have far-reaching political aims: dividing the liberal bloc of women's, LGBTQ and minority rights, instilling hate, and turning liberal democratic societies against a newly created enemy from within. Anti-trans propaganda has proved instrumental in spreading disinformation and conspiracy theories that further undermine democratic values in society.
The eyes of the world often look to Israel on LGBTQ rights. Dana International, a trans woman from Tel Aviv, won the Eurovision music contest, became an international hero, and played a role in ushering greater acceptance of the trans community.
The world will be watching after Israel's new elections: Will they continue to make progress in affording rights and protections to LGBTQ people? Or will they turn back the clock? Now more than ever, fighting the anti-trans movement must be a top priority not only for the transgender community but for LGBTQ people, feminists, and the wider progressive community in Israel- and in the United States.
Ethan Felson is the executive director of A Wider Bridge, an organization that fights for LGBTQ inclusion, counters anti-Semitism, and strengthens relationships between the LGBTQ community in Israel and North America. Elisha Alexander is the founding director of Ma'avarim, Israel's leading NGO advocating for the transgender community.
To Biden: No Pride in detention of transgender, queer communities
Jennicet Gutiérrez declines to attend White House Pride event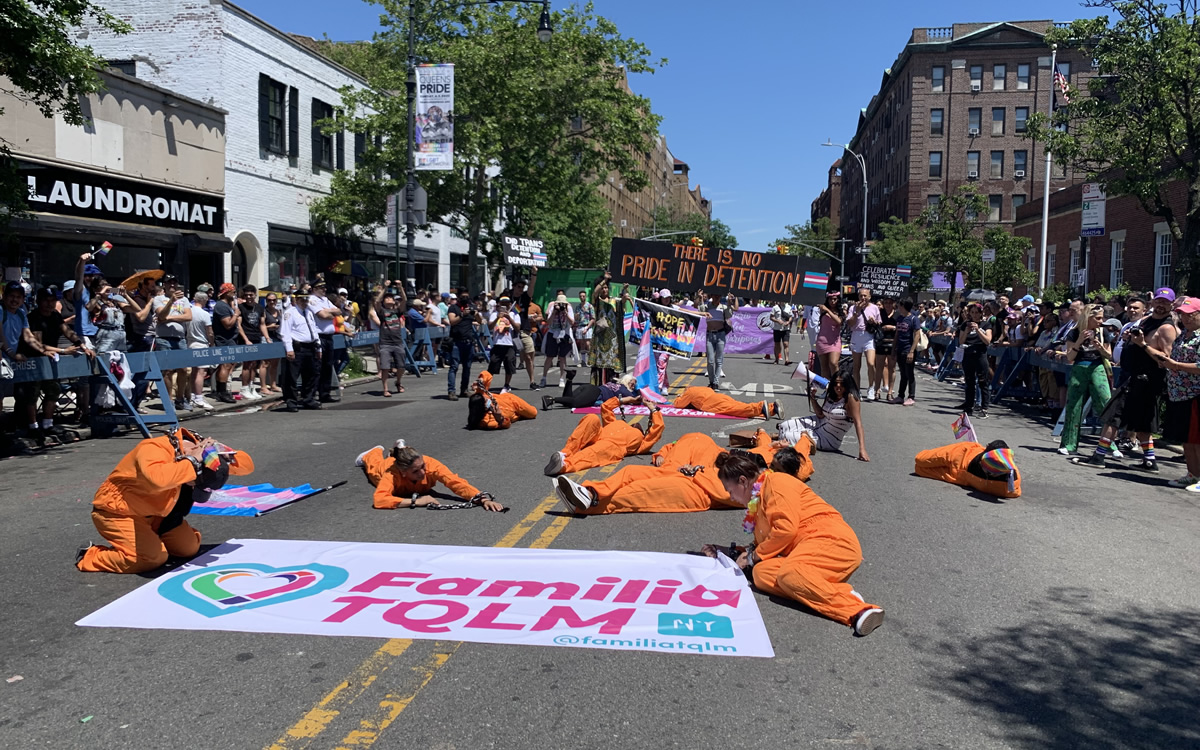 Editor's note: This is the letter that Jennicet Gutiérrez sent to the White House in response to the invitation she received to attend its Pride Month celebration.
June 13, 2022
Dear President Biden and Dr. Biden,
I received your invitation to the White House Pride Celebration on June 15, 2022, and with a clear conscience I am letting you know that I will not be attending this event. There should be no White House celebration when trans and queer communities are suffering and being detained by your administration. There is no pride in detention.
At the start of your administration you pledged to protect LGBTQ+ people worldwide, but it's a commitment that you have failed to uphold at home.
Almost a year ago, while you were holding a Pride reception, trans and queer immigrant leaders from across the nation marched to the White House, demanding the release of trans people, people living with HIV, and any medical condition, from detention centers across the country. We are still seeking justice for Victoria Arellano, Roxsana Hernández, and Johana Medina, trans women who died because of the negligence of Immigration and Customs Enforcement (ICE).
Our members across the country are marching and protesting this Pride Month with the same demand of ending the violence and killings of trans people. There have been over two million deportations since you took office, setting you up to be the next deporter-in-chief. Your administration has used Title 42 as an excuse to deport immigrants seeking a better future, most of them Black and brown people and including trans and queer immigrants, even as your administration is relaxing requirements for people traveling to the United States. More than 32 states have drafted bills that would criminalize trans youth and their families for providing life affirming healthcare. Transgender people and children are under attack by the same white supremacist forces that are plaguing our nation and we haven't seen your administration's response be enough in the face of these attacks.
The reality is that as this celebration is taking place, trans people currently in ICE custody will be in unsafe conditions. You could easily stop their suffering by instructing the Department of Homeland Security to implement a policy of liberating trans people, people living with HIV and other medical conditions, as well as other vulnerable people.
Ending trans detention and using your executive powers to protect LGBTQ people would have a greater impact on our community and would save many lives rather than hosting an event to deliver a well-crafted speech with broken promises.
Respectfully,
Jennicet Eva Gutiérrez
—
13 de julio del 2022
Estimados presidente Biden y Dr. Biden,
Recibí su invitación a la Celebración del Orgullo de la Casa Blanca el 15 de junio de 2022 y con la conciencia clara les hago saber que no asistiré a este evento. No debería haber celebración de Orgullo en la Casa Blanca cuando las comunidades trans y queer están sufriendo y siendo detenidas por su misma administración. No hay orgullo en la detención.
Al comienzo de su administración, se comprometió a proteger a las personas LGBTQ + en todo el mundo, pero es un compromiso que no ha podido mantener en casa.
Hace casi un año, mientras celebraban una recepción de Orgullo, líderes inmigrantes trans y queer de todo el país marcharon a la Casa Blanca, exigiendo la liberación de las personas trans, las personas que viven con el VIH y cualquier condición médica, de los centros de detención de todo el país. Todavía estamos buscando justicia para Victoria Arellano, Roxsana Hernández y Johana Medina, mujeres trans que murieron debido a la negligencia del Servicio de Inmigración y Control de Aduanas (ICE).
Nuestros miembros en todo el país están marchando y protestando este mes del orgullo con la misma demanda de poner fin a la violencia y los asesinatos de personas trans. Ha habido más de dos millones de deportaciones desde que asumió el cargo, lo que lo prepara para ser el próximo jefe-de-deportaciones. Su administración ha utilizado el Título 42 como una excusa para deportar a los inmigrantes que buscan un futuro mejor, la mayoría de ellxs personas Negras y personas de color, e incluyendo a inmigrantes trans y queer, mientras su administración está relajando los requisitos para las personas que viajan a los Estados Unidos. Además, más de treinta y dos estados han redactado proyectos de ley que criminalizan a los jóvenes trans y sus familias por proporcionarles atención médica que afirma su género y salvan sus vidas. Las personas transgénero y los niños están siendo atacados por las mismas fuerzas supremacistas blancas que están plagando nuestra nación y no hemos visto que la respuesta de su administración es suficiente frente a estos ataques.
La realidad es que a medida que se lleva a cabo esta celebración, personas trans actualmente bajo custodia de ICE estarán en condiciones inseguras y peligrosas. Usted podría parar fácilmente su sufrimiento instruyendo al Departamento de Seguridad Nacional para que implemente una política de liberación de personas trans, personas que viven con VIH y otras condiciones médicas, así como otras personas vulnerables.
Poner fin a la detención trans y usar sus poderes ejecutivos para proteger a las personas LGBTQ tendría un mayor impacto en nuestra comunidad y salvaría muchas vidas en lugar de organizar una celebración de Orgullo para pronunciar un discurso bien elaborado con promesas incumplidas.
Respetuosamente, 
Jennicet Eva Gutiérrez
Puerto Rico celebrates 32 years of Pride
San Juan parade took place on June 5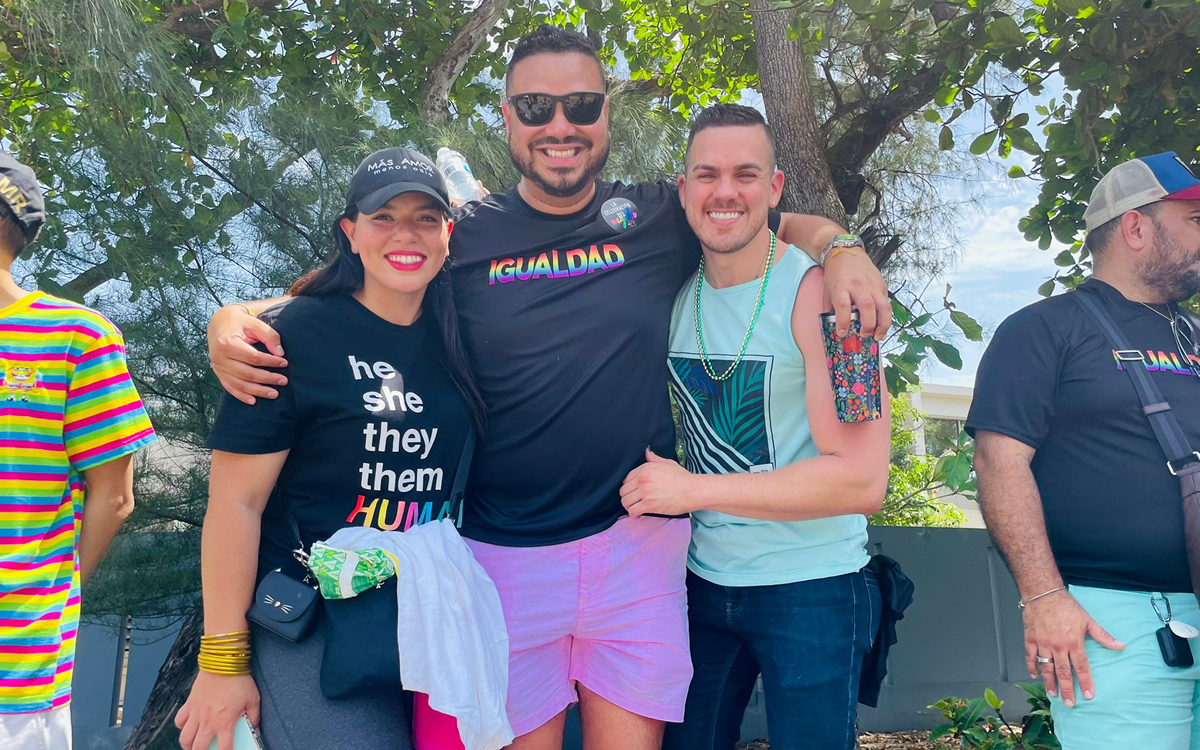 We celebrated Pride in Puerto Rico on June 5. We marched to celebrate the years of hard work by advocates and organizations that today have enabled our LGBTQIA community to have safer and more inclusive spaces on the island.
Today we celebrate the pride of being part of this community, a pride that, despite progress, still costs us. It is difficult for us because we still carry the stigma of a society that insists on questioning us, limiting our freedom of expression, a culture that attacks us, invalidates us, and does not allow us to occupy the spaces that correspond to us. But even in the face of these adversities and obstacles, we have achieved more freedoms and rights. We have managed to move steadily towards a more equitable, fair, and inclusive jurisdiction of the U.S., an island that, despite the unfairness of our political condition, can embrace the diversity that represents us.
The first Puerto Rican Pride celebration took place in San Juan in 1990 as a celebration to honor those who had died during the AIDS epidemic and to express outrage against police persecution and regulations meant to silence the LGBTQIA community back then. Puerto Rico's LGBT+ Pride has turned into a pillar of the island's fight for equality, social justice and human rights. Puerto Rico Pride takes place in the island's capital San Juan each year at the beginning of June. The parade starts at the Parque del Indio in Condado, and ends at the Parque del Tercer Milenio in Escambrón, a beachside park with a massive stage for entertainment. After two years of no celebration because of COVID-19, this year's Pride was full of rainbow-colored floats, people on stilts and roller skates, go-go dancers, drag personalities, and more.
Boquerón Pride will take place this weekend in Cabo Rojo.
It is hard to believe, but Puerto Rico has the highest hate crimes rate in the U.S. Six of the 44 transgender and gender non-conforming people who were reported killed in the country in 2020 were in Puerto Rico. These deaths represent most of the murders of trans people in the U.S. that year. Therefore, every year thousands of Puerto Ricans continue to march for better health services on the island, the prohibition of conversion therapy and fight to stop hate crimes against their people, especially trans people.
Today we walk in favor of our identities. Today, we march in favor of our expressions, orientations and differences. Today we march firmly towards a more inclusive and just Puerto Rico, a Puerto Rico that opens its doors to love and understanding. It is a Puerto Rico that distances itself from hate crimes, machismo, misogyny, heteronormativity, indifference, homophobia and transphobia. Today we walk not only because we are proud of our identities but also because there is still a long way to go. We must mark remember the past because there is a future Puerto Rico that we need to forge: A Puerto Rico that understands that differences strengthen us and that in them lies the power of a society.
It has been decades of hard work and sacrifice, battles won and battles lost. But we will continue with our heads held high and occupying the spaces in our society to continue influencing decision-making that affects the quality of life of future generations. Today's generations have more access and rights than past generations, but they still do not enjoy the full freedom of being themselves. We fight so that these future generations can express their love without fear and express their identity without feeling threatened by a society that insists on questioning their identities and expressions.