Calendar: July 12-18
Concerts, parties and events in the week to come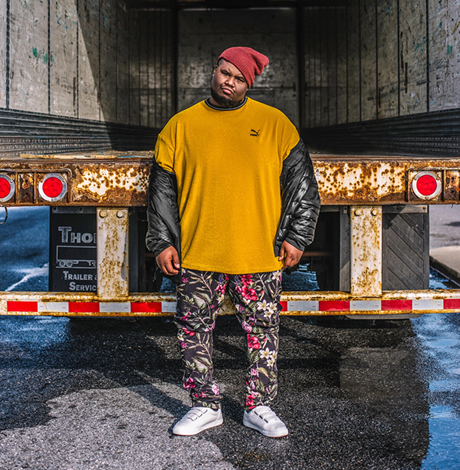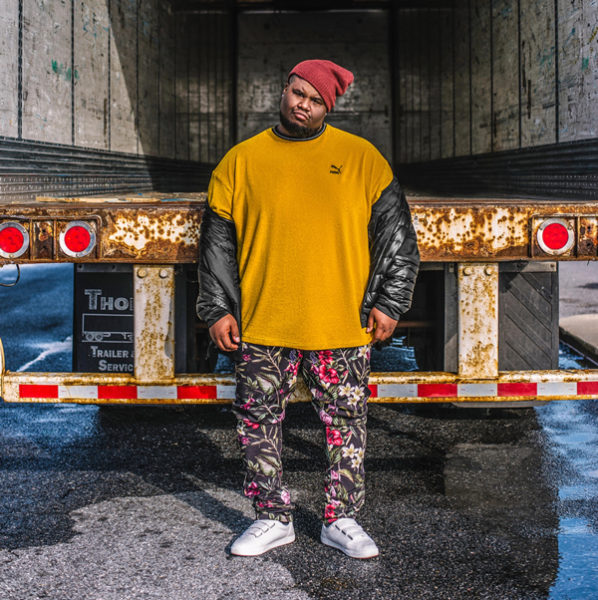 Friday, July 12
GAMMA meets tonight at Luther Place Memorial Church (1226 Vermont Ave., N.W.) at 7:30 p.m. It's a peer support group for gay and bisexual men who have been or are currently in relationships with women. The group meets every second and fourth Friday of the month. They also have meetings in Vienna, Va., and Frederick, Md. For more information, visit gammaindc.org.
The Backstreet Boys play Capital One Arena (601 F St., N.W.) tonight at 8 p.m. With the iconic boy band reuniting back in 2012 and producing a new album, the "DNA World Tour" will feature new songs along with the classics like "I Want It That Way." Baylee Littrel, son of country artist Brian Littrel, will open. Tickets start at $39.50. To purchase, visit ticketmaster.com.
Saturday, July 13
The D.C. Center (2000 14th St., N.W.) offers its monthly Arty Queers event today from 11 a.m.-5 p.m. Every month the center provides local LGBTQ artists the opportunity to showcase and sell their artwork at the indoor market with items such as paintings, pottery, jewelry and clothing. It occurs every second Saturday until December. Art space is available to purchase for $20 per table. Any interested artists are encouraged to email [email protected].
The 9:30 Club (815 V St., N.W.) presents its LGBTQ dance party BENT tonight at 10 p.m. For the first time, a rapper will be featured by the name of DDm. He is a Baltimore native whose sound includes aggressive raps, animated beats and big personality. He's opened for people such as Big Freedia and Cupcakke. Tickets are $20. To purchase, visit ticketfly.com.
Sunday, July 14
Channel Devereaux and her team of drag queens host a drag brunch today at 11 a.m at Nellie's Sports Bar (900 U St. N.W.). Participants will enjoy an all-you-can-eat brunch buffet along with a free mimosa or bloody mary. Featured brunch items will include roast pork, vegetarian pasta, cheesy grits and seasonal fruit. Tickets are $41.91. Visit eventbrite.com to purchase tickets.
The D.C. Area Transmasculine Society (DCATS) is hosting a nonbinary transition meetingtoday at Whitman-Walker Health (1525 14th St., N.W.) at 5 p.m. Members will discuss AFAB (assigned female at birth) nonbinary social and medical transitioning. Along with the discussion there will be a binder exchange and a needle/syringe exchange. These meetings are "open to those who are AFAB but believe this is inaccurate or incomplete description of themselves." For more information, visit dcats.org.
Monday, July 15
Sew Queer returns with its most popular class "My Gender Is Pockets" at the Lemon Collective (808 UpshurSt., N.W.) this evening at 6:30 p.m. This version of the class will focus on the inseam pocket which is particularly good for skirts. It's a bring-your-own-skirt event but all other materials like sewing machines and fabric will be provided. This is a beginner level class and is open to all genders. Tickets are $30. Visit eventbrite.com to purchase.
The GenderPro Summit begins today at Norma Lee and Morton Funger Hall (2201 G St., N.W.) at George Washington University starting at 9 a.m. The Global Women's Institute is in partnership with UNICEF to host the summit and will serve as the culmination of the GenderPro Capacity Building course. The week will include speakers and panelists from a variety of backgrounds and fields. This is a free event and all panels are open to the public. For more information, visit genderpro.gwu.edu.
Tuesday, July 16
A "POSE" viewing party will be held at the D.C. Eagle (3701 Benning Rd., N.E.) tonight at 10 p.m. This is a weekly event that allows attendees to watch the hit show with two flatscreens. "POSE" is a drama spotlighting the legends, icons and ferocious house mothers of New York's underground ball culture, a movement that first gained notice in the 1980s. The show was also recently renewed for a third season. To RSVP, visit eventbrite.com
The Gay and Lesbian Activists Alliance (GLAA) of Washington has its monthly meeting at the D.C. Center (2000 14th St., N.W.) tonight at 7 p.m. Visit glaa.org for more details.
Wednesday, July 17
The legendary Puerto Rican artist Jennifer Lopez performs at Capital One Arena (601 F St., N.W.) tonight at 8 p.m. Fans can expect the"It's My Party Tour" to be filled with "a nonstop party mix of Jennifer's new and classic anthems, showstopping choreography and dancers, dazzling wardrobe" and more according to a press release.This will be her first North American tour in six years and will feature some of the World of Dance stars to open and provide workshops in exclusive packages. Tickets start at $49. For information and to purchase tickets, visit ticketmaster.com.
Bookmen D.C. meets at the D.C. Center (2000 14th St., N.W.) tonight at 7:30 p.m. The informal men's gay literature group will discuss "The Gay Revolution: The Story of the Struggle" by Lillian Faderman. They meet every first and third Wednesday of the month. Participants do not have to commit to attending every meeting or reading each book the group reviews. For more information, visit bookmendc.blogspot.com.
Thursday, July 18
Thirst Trap Thursday's are back tonight at Pitchers D.C. (2317 18th St., N.W.) from 11 p.m-12:30 a.m. Hostess Venus Valhalla picks local talent to be showcased each night. Shows are held every Thursday and alcohol is available for purchase. For more information, visit pitchersbardc.com.
Goethe-Institut Washington (1990 K St., N.W.) will present its Kino-Q series tonight at 6:30 p.m. The series includes showing films from Germany and North America that highlight aspects of queer rights movements followed by an expert-led discussion. Tonight they'll be showing part one of "The AIDS Trilogy," "Silence=Death" directed by Rosa von Praunheim. Joanne Sincero and Randy Pumphrey, long-time Whitman-Walker Health staffers, will answer questions. For more details, visit goeth.de/washington.

Fundraisers, block parties, art, wine and more events coming to our area
Enjoy the best of the season's entertainment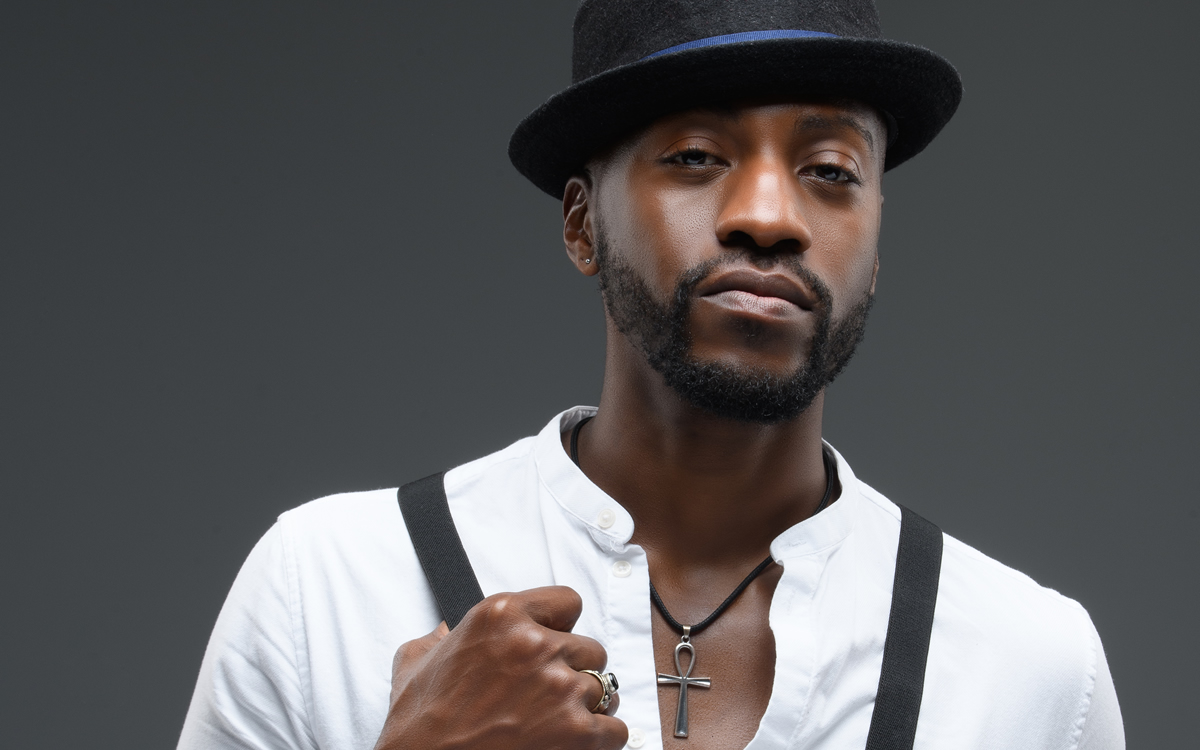 Temperatures are dropping, leaves are turning orange, and the sun is setting earlier. But life in D.C. is still vibrant with a variety of arts events for the coming months.
Shop Made in DC will host "Wine & Watercolors" on Friday, Sept. 15 at 5 p.m. at Shop Made in DC's Georgetown location. Guests will enjoy two complimentary glasses of wine while making watercolor art inspired by one of the shop's designs. Tickets cost $25 and can be purchased on Eventbrite. 
Artbae will host "Intimate Encounters Art Show: Exploeing the Art of Intimacy & Connection" on Saturday, Sept. 16 at 4 p.m. at Selina Union Market. This event will raise awareness about HIV and sexual health while taking guests on a sensory adventure where they dive into the vulnerability of touch. This event is free and more details are available on Eventbrite. 
Sweet Water Gallery will host "Water in the African Sky" starting Sunday Sept. 17 at 12 p.m. at Wharf Street. This abstract exhibit by Franklin Eze will showcase works by African artists celebrating unique beauty and richness through an abstract scope. This event is free and more details are available on Eventbrite. 
Award-winning, Black LGBTQ comedian Sampson McCormick will perform on Tuesday, Sept. 19 at 6:30 p.m. at DC Comedy Loft. McCormick uses humor and nuance to help audiences process life challenges and human differences regarding race, religion, and sexuality. Tickets are $25 and can be purchased on DC Comedy Loft's website. 
CAMP Rehoboth Chorus Ensemble will present "Music of the Night," a series of three concerts starting on Tuesday, Sept. 19 at 7 p.m. at Epworth United Methodist. The concert program will feature songs "Fly Me To The Moon," "Moondance," and "A Hard Day's Night." Tickets cost $25 and can be purchased on CAMP Rehoboth's website.
LGBTQ bar Shakers will host "MX Shakers," a drag competition in which queens will start competing on Wednesday, Sept. 20. The competition will be hosted by "RuPaul's Drag Race" contestant Tatianna. Along with Tatianna, the challenge will feature judges Evry Pleasure, King Molasses and Alexa Shontelle.
The 20th Annual DC Shorts International Film Festival begins on Wednesday, Sept. 20 at JxJ's Cafritz Hall and the Alamo Drafthouse Cinema DC. At least 135 films from 20 countries will be screened. There will also be parties, eight panel discussions, and filmmaker talkback after many of the showcase screenings. For more details, visit the festival's website. 
The Anthem will host Janelle Monaé on Sunday, Sept. 25 at 8 p.m. as part of their "Age of Pleasure" tour. Tickets start at $144 and can be purchased on The Anthem's website. 
The Art League will host "Art on the Rocks" on Friday, Sept. 29 at 5:30 p.m. at Waterfront Park. This event showcases talented local mixologists and chefs competing to create artistic cocktail and appetizer pairings inspired by art. Tickets cost $70 and can be purchased on Eventbrite. 
9:30 club will host "Gasolina: Reggaeton Party" on Friday, Oct. 6 at 10 p.m. Tickets start at $22 and can be purchased on 9:30 Club's website. 
Union Stage will host "Look What You Made Me Do: Taylor Swift Dance Party" on Saturday, Oct. 7 at 10:30 p.m. at Howard Theatre. Tickets start at $20 and can be purchased on Howard Theater's website. 
The Human Rights Campaign hosts its annual National Dinner on Saturday, Oct. 14 at the D.C. Convention Center. Tickets are sold out but you can join a waitlist at hrcnationaldinner.org.
CAMP Rehoboth hosts its 2023 Block Party on the second block of Baltimore Avenue, Rehoboth Beach, Del., on Sunday, Oct. 15 from 11 a.m.-4 p.m. Local restaurants, entertainers, businesses, and nonprofits will participate. All ages are welcome. Admission is free; donations benefit the CAMP Rehoboth Community Center.
Capital Cabaret's Annual Fall Gala and Raffle will be on Thursday, Oct. 19 at the Carlysle Room. The event will feature performances from Broadway star Susan Derry and local D.C. cabaret artists. Tickets cost $150. For more details, email [email protected]. 
SMYAL hosts its 26th annual Fall Brunch on Saturday, Oct. 26 at the Marriott Marquis. Tickets at smyal.org. The event includes a cocktail reception featuring a silent auction, a three-course brunch, and a chance to hear from some of the community's most inspiring leaders.
Sweet Honey in the Rock will perform on Friday, Nov. 3 at 7 p.m. at St. Mary's College of Maryland Dodge Performing Arts Center. The group is a performance ensemble rooted in African-American history and culture. It educates, entertains and empowers its audience and community through the dynamic vehicles of a cappella singing and American Sign Language interpretation for the Deaf and hard of hearing. Tickets cost $25 and can be purchased on Eventbrite.
Looking for a good laugh? Dupont has you covered
DC Comedy Festival starts Monday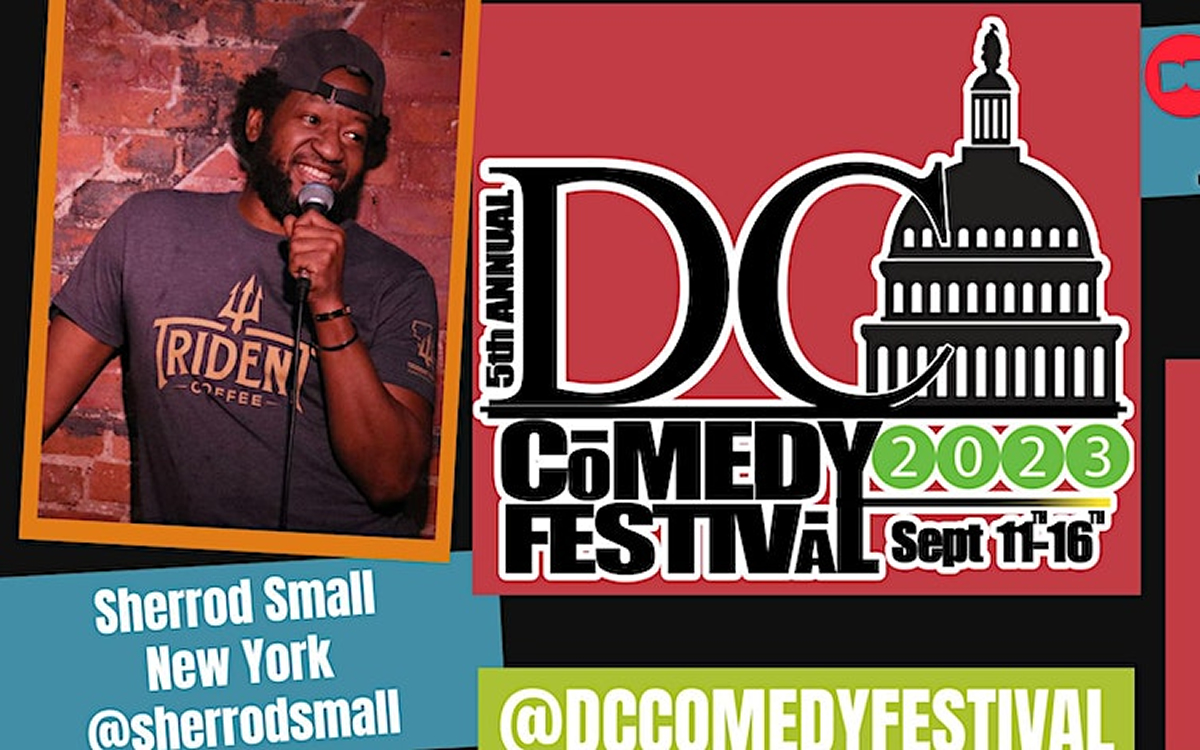 The fifth annual DC Comedy Festival will start on Monday Sept. 11 at 7 p.m. at Dupont Underground.
The festival, in partnership with Broken Diamond Comedy, will bring together more than 100 talented comedians from both local and international scenes. It is a celebration of the vibrant comedy talent in the D.C. metro area and an homage to the city that launched the careers of comedy legends like Dave Chappelle, Martin Lawrence, and Wanda Sykes.
Tickets are $25 and can be purchased on Eventbrite.
Queer and love to paint? Now is your time to shine
Green Lantern holds 'Thirst and Paint' event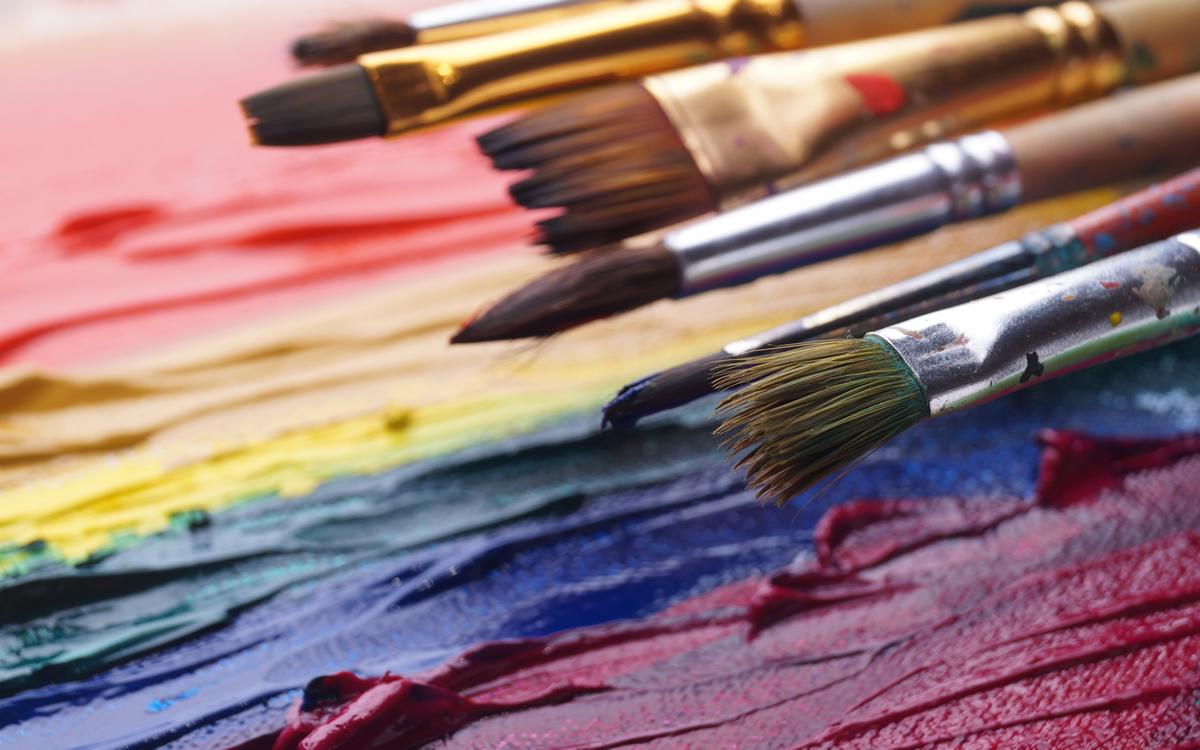 "Thirst and Paint" will take place on Tuesday, Sept. 12 at 7 p.m. at the upstairs section of Green Lantern Bar.
This event is catered to the LGBTQ+ community— allies are also welcome. And guests will be treated to one free drink, a canvas to take home, and a live model to pose for them.
Tickets are $25 and can be purchased on Eventbrite.