Watch: trailer for 'Transparent's musical series finale
The final episode streams on Sept. 27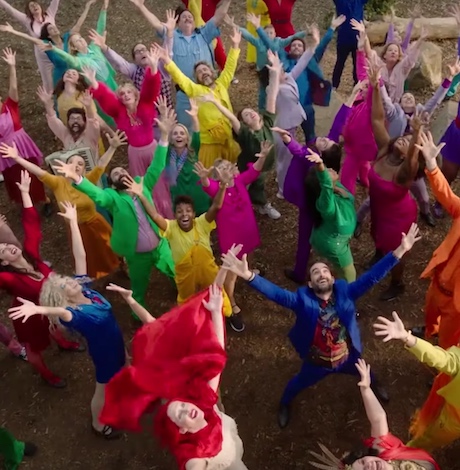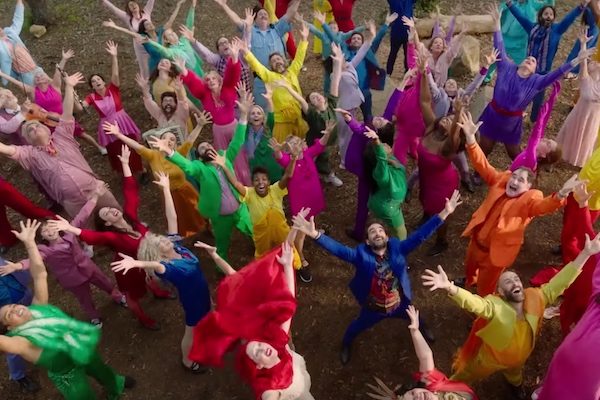 "Transparent" released the trailer for its "musicale" series finale.
The two-hour episode shows the Pfeffermans dealing with the grief of losing Maura Pfefferman (Jeffrey Tambor). Tambor never appears on screen.
Showrunner and writer Jill Soloway described the series finale as "thrill ride for neurotic people."
Judith Light, Gaby Hoffmann, Amy Landecker, Jay Duplass, Alexandra Billings, Kathryn Hahn, Shakina Nayfack and Trace Lysette all star.
The series finale streams on Sept. 27 on Amazon Prime.
Watch the trailer below.
Meet Vladyslav Mitin, artist performing aerial gymnastics, acrobatics
Celebrity BEYOND transatlantic cruise: Interview with the aerialist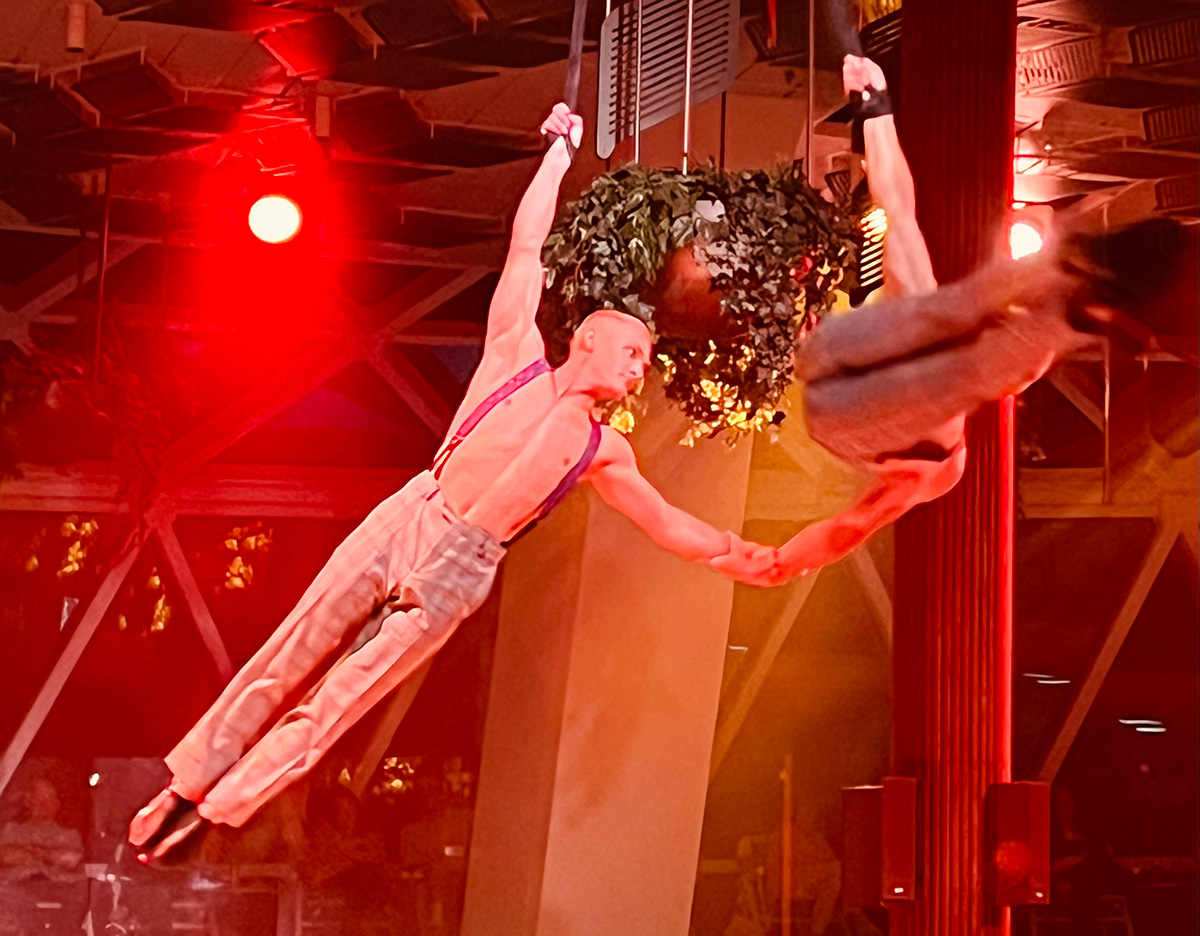 I first met Vladyslav Mitin when I went to check in at my muster station when first boarding the beautiful Celebrity BEYOND in Rome for a transatlantic cruise. He is an attractive young man, and I introduced myself. He said he was a crew member, and told me he was an entertainer. That of course intrigued me, and I asked what he did. He told me he was a gymnast and acrobat and he and his partner would be performing in The Club and the Eden lounge. He also told me he was from Ukraine. I told him I had met and written about two other aerialists from the Ukraine who I had met on the Celebrity APEX, the Bilak Brothers, and asked if he knew them. He told me he had met them in Miami at the Celebrity studio. I kidded there must be something in the water in Ukraine that breeds such talent. I then asked if he would be willing to meet with me when he had time during the cruise so I could interview him. He graciously agreed.
On the third day of our cruise a friend and I took the tender from the ship to VilleFranche-sur-mer and Vladyslav was also on the tender. We all walked along the harbor together. He told us he had to be back on the ship early as he had a show that evening. So, we connected on WhatsApp, and I told him I would get in touch to set up a time to meet. That evening at 10:45, along with a huge crowd, I headed to the Eden lounge for the show in which he and his partner, Vladyslav Kuzerenko, were performing. They were mesmerizing, gracefully swinging above the crowd and doing hand-to-hand movements on the floor. They are special artists, being able to perform not only aerial gymnastics, but hand-to-hand acrobatics.
Then on day seven of the cruise I had the chance to sit down and chat with him. He said his friends call him Slavik, which is what he uses on his Instagram account. Slavik turned out to be a fascinating guy.
He told me he was born in the Kherson region of Ukraine. When he was four years old his parents started him in gymnastics which was the beginning of a life-long passion for him. At a young age he and his first coach would go to Kiev and basically lived at the gym while there, watching the older boys train and compete, while he would continue to practice with his coach. Unfortunately, his first coach died when Slavik was only nine years old. He found another coach and when he was twelve, his parents let him move fulltime to Kiev to train. Slavik continued to train as a gymnast, along with learning to be an aerialist. He would win his first competitions with routines in what is called sports acrobatics. He would become expert in hand-to-hand gymnastics, doing amazing flips in the air, with his partner catching him on his hands in the air. He became a Master of Sports at the age of 15.
Slavik would go on to compete in a European, and two world championships in sports acrobatics. He and his partner at the time, would place high in the world rankings, finishing 6th in the 2016 world championships held in China, when he was just 17.
Slavik continued to perform and to train, now also as an aerialist. He has worked with several partners, both men and women. Then in a few years the world faced first the pandemic, and then Slavik and his fellow countrymen would face the war. As he said to me, no one who hasn't been in war can fully understand what it means. To be on your balcony and see rockets fly overhead, and then your whole apartment shakes. To see those you know go to war, his god-father is in the military, and to see death and destruction all around you. While Slavik was not in the military, he was a volunteer, and served in that way. His parents had moved to Poland, but his cousins and their families are still in Ukraine. 

Slavik was lucky, and extremely talented, and had an agent who managed to get him a contract with Celebrity Cruises, who have been particularly kind to those from Ukraine. They have been generous to their crew and opened places to live, and jobs, for the family of crewmembers. Slavik had gotten to Poland to join his parents, and then with his friend Vlad, their agent got them that contract with Celebrity. They then headed to Miami to the Celebrity Studios, to be part of a group working on a new show.
Now one of the Celebrity stories not always told, is Slavik had a girlfriend, Viktoria, also an aerialist, and he had her join him on Celebrity Beyond. When they got to Mykonos, he proposed, and then when they were in Livorno, Captain Kate married them.  His wife, who is also incredibly talented, is now hoping to get a contract with Celebrity as well, so this story will continue. To see and learn a little more about Slavik, go to his Instagram account, @acro_slavik.
Brittney Griner to tell all to Robin Roberts and ESPN
WNBA star released from Russian gulag last December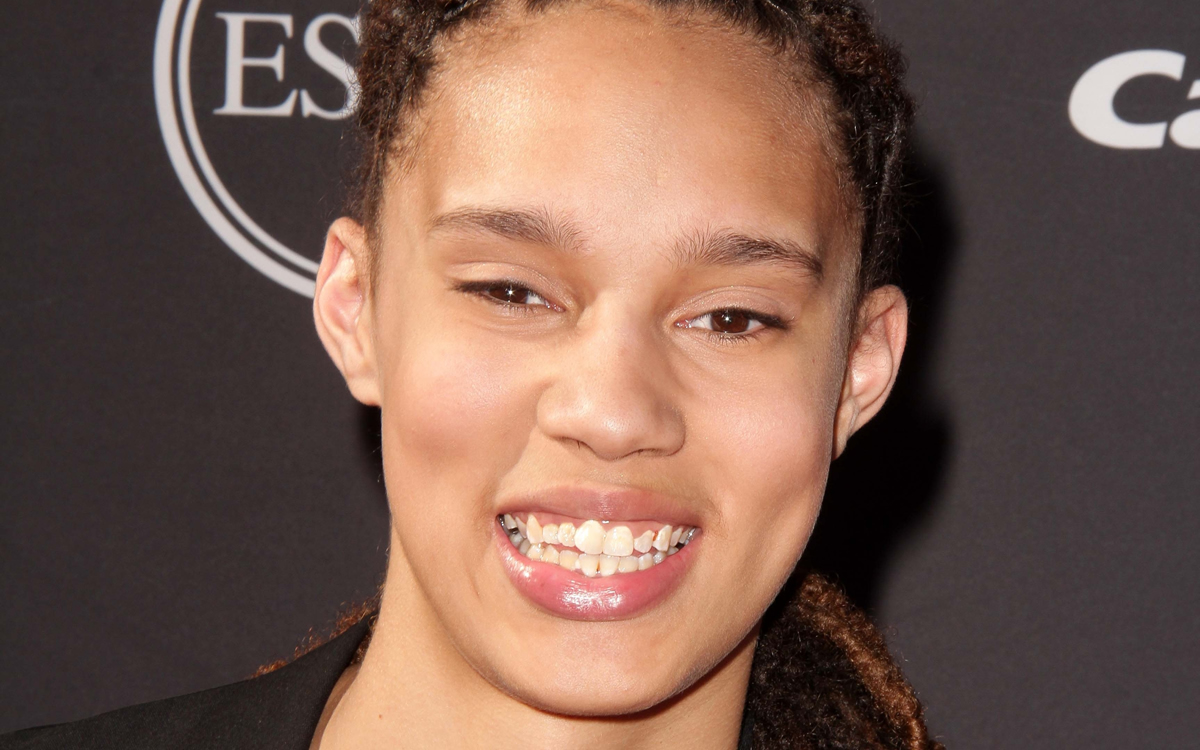 Pro basketball player Brittney Griner announced she's cut a deal with Disney ABC, the owner of ESPN, to at long last tell her story. One year after her release from a Russian gulag, Griner says she's decided to share her experiences with Robin Roberts of ABC's Good Morning America, herself a former basketball player and, like Griner, a married lesbian woman.
"The last two years have been the most harrowing, transformative and illuminating period of my life, and I am grateful to be in a place now to share my story with the world," said Griner in a press release, announcing multiple projects. "I'm proud to partner with ESPN and Disney to share this very personal story because of its incredible potential to inspire hope around the world and their proven ability to do just that."
Except for news conferences, this will be the first time the world will hear Griner speak at length about her arrest, trial and imprisonment in Russia, her release and return to the hardwood.
Griner and her wife Cherelle announced the projects just days after posting a holiday message on their Instagram to mark the first anniversary of the WNBA player's release from that Russian penal colony, as the Washington Blade reported.
"One year ago today, because of President Biden, his team and the support of many of you, our family was one of the 58 families made whole by this administration," the Griners wrote in the message, which was posted to Instagram.
In addition to her first sit-down interview with Roberts, the Phoenix Mercury star will also appear in an ESPN documentary.
Griner's wife will serve as an executive producer on the projects, Cherelle Griner said in a statement.
"Throughout BG's detainment and in the time since, ESPN, ABC and Disney were supportive and caring in regards to the human side of this saga," she said. "Love and family were at the center of the fight to get BG home, and with that in mind, there is no better, more trusted partner to tell that story with us."
According to the Griners, the documentary will feature exclusive footage and rare archival material that will shed new light on their story, including the circumstances that led to the Mercury center playing overseas in her off-season, what she experienced during her long detainment and her separation from her wife, as well as the fight to gain her freedom and her advocacy for the release of other wrongfully-held detainees.
Brittney Griner's life story will also be developed for a limited series from ABC Signature, again with her wife at the helm.
No air date was given for these projects.
Actor finds fulfillment raising money for queer non-profits
Aidan Wharton's latest beneficiary is D.C.'s Rainbow History Project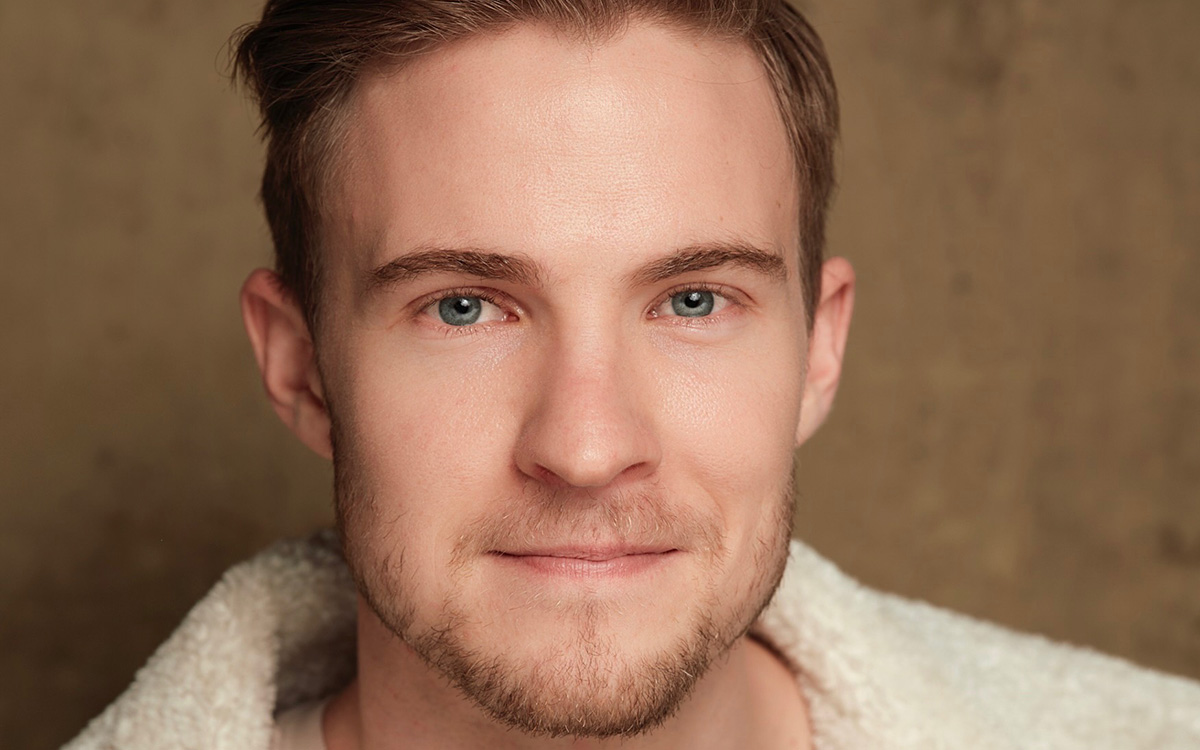 'Girl From the North Country'
Dec. 12-31
The Kennedy Center
$49-$179
Kennedy-center.org
Last summer while travelling with his fiancé to San Francisco and parts of Europe, out actor Aidan Wharton faithfully reported on the queer history of each destination in his newsletter Gay Buffet (Gaybuffet.substack.com). 
When autumn rolled around and Wharton went back to work touring with the Broadway hit musical "Girl From the North Country," he decided not only to continue writing about queer history but also to raise money for a LGBTQ non-profit in each tour stop.
He's rather brilliantly devised a way to combine showbiz with his new interests.
Throughout November in Cleveland, Wharton focused on Margie's Hope, an organization dedicated to providing resources and services for transgender, non-binary, and gender expansive people in Northeast Ohio. And when the show soon lands at the Kennedy Center's Eisenhower Theatre (Dec. 12-31), he plans to fundraise for the Rainbow History Project whose mission is to collect, preserve, and promote the history and culture of D.C.'s queer communities.
Using social media, Wharton, with the help of like-minded influencers, creates awareness while asking supportive folks to give just $5 to the designated organization.
During a recent chat via phone from chilly Des Moines, he explains that his bourgeoning project stems from a desire to help those doing selfless and often thankless nonprofit work related to enriching the lives of LGBTQ people during this wave of anti-LGBTQ sentiment. And, he adds, "the pandemic hasn't made it any easier…a lot of the funding has dried up."
Written and directed by Irish theater maker/screenwriter Conor McPherson, Tony Award-winning "Girl From the North" is built around 20 songs by iconic troubadour and Civil Rights activist Bob Dylan. Set in a rundown guesthouse in 1934 Duluth, Minn., (Dylan's hometown), the action unfolds over a week around Thanksgiving, chronicling the triumphs and tragedies that take place in residents' little microcosm.
Wharton plays Elias, who along with his parents, is staying in the guesthouse. His song is "Duquesne Whistle," a train inspired "chug song" somewhat reinterpreted. "It's a sort of surreal moment and my favorite part of the show. To say anything else would be a spoiler," he says.
The energetic actor has been on tour since it kicked off in October in Minneapolis at the Orpheum Theatre, an historic venue once owned by Dylan. On Broadway he was a swing, covering Elias as well as five other parts. He knows the show well.
Before playing Elias, Wharton, 28, knew Dylan's music mostly from repurposed takes on film and TV, and he always liked what he heard. Since joining the show, he's listened to the original recordings in large part to know just how they've been re-imagined for the show.
"It's a folky musical that still lives in the world of Dylan," he says. "While a lot of the songs are taken out of his style, audiences seem pleasantly surprised. Not long ago a couple stopped me on the street. They'd been Dylan fans since the '60s. They said hearing this show made feel like they were hearing his words for the first time."
"Some juke box musicals try to shoehorn the plot around songs, but 'Girl From the North Country' doesn't. It feels like a play with a soundtrack. The songs don't necessarily progress the plot but they accentuate what's happening on stage; both the script and the music seem to benefit from each other."
At 17, Wharton left Hawaii where he was raised in a yurt in the middle of the jungle to attend Pace University in New York for a year followed by Penn State where he finished up a degree in theater and then back to New York City. He's currently based in Astoria Queens where he lives with his intended.
In addition to a lot of musical theater, he's done some film including back-to-back parts in queer flicks "Fire Island" and "Bros."
"When the tour ends next October," says Wharton, "whatever this nonprofit venture becomes will become a bigger part of my life, possibly my career. I'll always love acting and that's ending for me, but there's something about this new project in particular that's made me feel fulfilled in a different way."