August 4, 2019 at 5:30 am EDT | by Mark Lee
'Look at you, with a baby in a bar'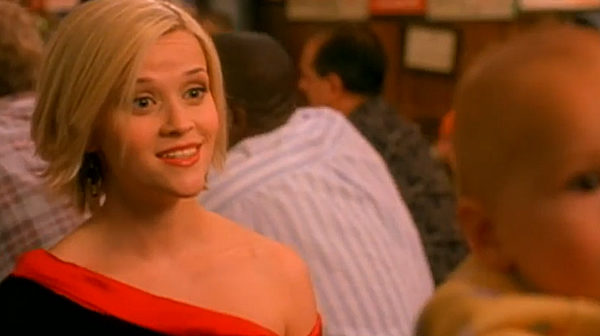 Reese Witherspoon must have cackled.
If the actor had been watching a recent D.C. Council session she would have recalled her meme-producing scene from the movie "Sweet Home Alabama." In the big-city woman returns to her small-town film, Witherspoon's character famously greets a child-carrying former high-school friend in a local tavern with the exhortation, "Look at you…with a baby…in a bar."
If a new bill introduced by D.C. Council member Brianne Nadeau is approved by the majority of her colleagues currently co-sponsoring the proposal, all new nightclubs and bars in the District will be required to install diaper-changing stations in restrooms used by both men and women, along with other new businesses. Existing venues and shops will face the mandate as soon as modifications or improvements are made to bathroom facilities.
It apparently hasn't occurred to Nadeau that it's likely more offspring will originate on these "diaper-changing tables" at nightlife establishments than the number of soiled baby britches will ever total. Or that venues will be forced to constantly repair and replace damaged units in order to avoid citations and fines by newly bureaucratized inspectors from yet another agency tasked with monitoring regulatory compliance.
As is too often the case with such legislation, Nadeau was seeking a headline. Not having conducted any rudimentary refinement or even consulting with business owners to discover unconsidered implications, it was the embodiment of legislative laziness.
Nadeau will counter, as is also customary among some of her cohorts, that the purpose of public hearings is for business operators to troop downtown and assemble beneath the dais to illuminate legislators on the unintended consequences and unnecessary burdens of proposed bills. Similar to gladiators forced to engage in veritable combat with opponents in the well of the chamber for the seeming amusement of the hierarchy seated above.
It's ridiculous, yes, but much worse is that makers of measures commonly treat their job responsibilities so cavalierly. Not advised in advance as if intentionally a surprise, business owners and advocates are forced to monitor D.C. Council sessions to discover newly concocted regulatory schemes and legislative requirements being tossed in the air like balloons.
Had Nadeau given more thought to her proposal, she might have come to understand another one-size-fits-all mandate isn't advisable. She may have given consideration to the concept that providing the amenity should be in response to actual consumer need and by marketplace fulfillment when practical and appropriate.
Or, as the Washington Post editorialized, "as lawmakers debate the bill in the coming months, they should be doing as much as possible to alleviate any structural or economic concerns the new legislation would pose for local entrepreneurs." The publication's editorial board further recommended, "One step council members should consider is providing rebates for installing diaper-changing stations – echoing their Private Security Camera Rebate Program, which provides businesses with up to $750 to offset camera costs."
Nadeau should also revise her proposal to exempt nightclubs and bars, as well as restaurants with modest occupancy levels and typically small-sized bathrooms unsuitable for adding a diaper-changing station. Common sense dictates that nightlife venues restricting admission to adults should not be forced to install them. Incentivizing voluntary provision when need recommends it and functional space allows it through a subsidy program or tax credit for the cost of installation and maintenance is a smarter approach.
There is, however, more in question than the dirty-diaper details of Nadeau's legislative whim.
The problematic poison of the city's year-round legislature is the 'hammer in search of a nail' tendency to micro-manage local entrepreneurs. D.C. Council members too often appear to regret not being business owners every time they act as if they are.
August is when business operators breathe easy. The reason is simple: D.C. Council members are on a too-short two-month legislative recess.
It shouldn't be that way.
Mark Lee is a long-time entrepreneur and community business advocate. Follow on Twitter: @MarkLeeDC. Reach him at OurBusinessMatters@gmail.com.