August 15, 2019 at 2:10 pm EDT | by Eireann Dolan and Sean Doolittle
Take it from an MLB player: Diversity creates magic in sports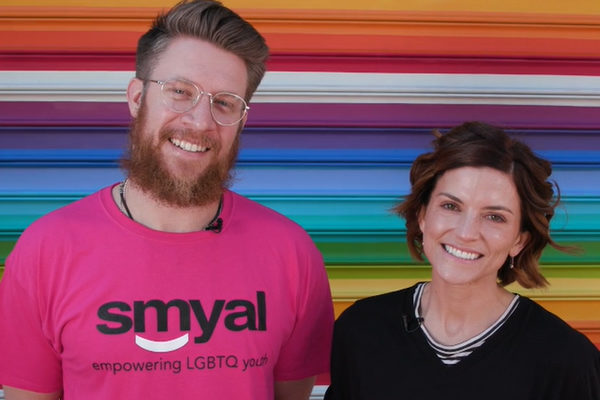 Sports can be magic. For as long as organized sports and games have been in existence, athletes and teams have come together to represent something bigger than themselves and their component parts. Nations cheer for Olympic athletes whose uniforms bear the flag of their shared home country. Fans of all ages, abilities, backgrounds, orientations, and identities sit side by side to watch sporting events together in a way they might not otherwise. Cities come together to exalt in the success of their local sports teams, and they collectively gripe when their hometown team experiences a heartbreaking loss. To be a fan of a team is to proudly share in a collective identity. To be an athlete competing in front of those cheering fans is a great privilege and an even greater responsibility.
I've played professional baseball for nearly 12 years, the last two of which have been as a pitcher for the Washington Nationals. President John F. Kennedy famously said, "For of those to whom much is given, much is required." While I enjoy the privilege of wearing the uniform of the "hometown team," it is one I take seriously, and it is one that comes with an obligation that I extend a sense of welcome to all fans; the same welcome that they extended to my wife Eireann and me from the very first moment I was traded to the Nationals.
People who identify as LGBTQ+ face unique and often intersectional challenges and discriminations. While the U.S. has made great strides toward LGBTQ+ inclusion and equality, there is still a long way to go. One of the places I still see discrimination is through the perpetuation of old, male-dominated sports industry archetypes. For so long, sports media and commentary has been dominated by the voices of straight white cis-men, many former players or coaches. Baseball fans have consumed and internalized the same perspective that the model player of America's Pastime is the one who plays the game "the right way." That is, one who conforms to the narrow and restrictive constructs of how we are supposed to look, act, talk, and exist in order to have success.
In baseball, this has sadly come to mean that the straight white cis-men who first played the game professionally were the only model for success. Those players or fans who didn't fit that mold faced discrimination, ostracization, and even formal bans from playing the sport or attending a game. Sexism, racism, homophobia, and transphobia were too long the preferred method athletes and fans of male-dominated professional sports communicated their adherence to these archaic, generationally reinforced constructs.
To grow the game — to make it a welcoming and inclusive environment for all fans — we as athletes and fans must challenge these exclusionary and outdated "norms." Sports should be one of the last remaining true meritocracies: if you're good enough to play, you should be able to play. The only cost of entry to being a fan of a sports team should be the desire to share in the pride and heartbreak that plays out on the field of the local team.
We must be intentional in the ways we welcome fans and players who diverge from these discriminatory archetypes. My team is composed of players from different nationalities and backgrounds. I've played in hundreds of games across the country in front of equally diverse fanbases. I began this essay by saying that sports can be magic, but this can only be true — for fans and players alike — when our diversity is valued and celebrated. It is that diversity on the field and in the stadium stands, of all the "component parts," that creates the kind of alchemical reaction that allows the game to represent something bigger than itself; the local traditions, values, and pride. If that's not magic, I don't know what is.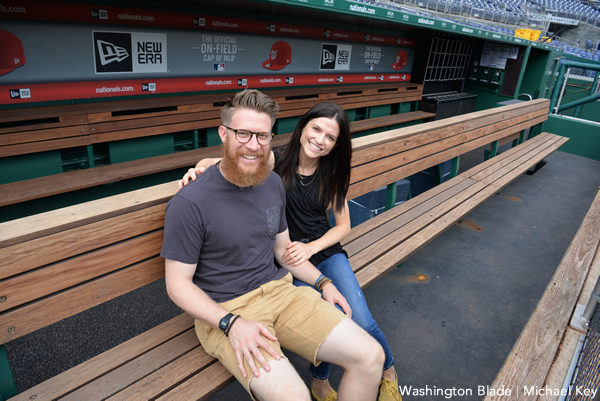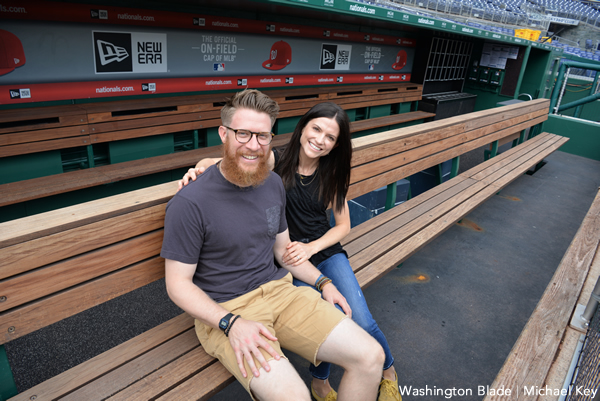 Eireann Dolan is a SMYAL board member. Her husband, Sean Doolittle, is a pitcher for the Washington Nationals.