August 15, 2019 at 6:35 pm EDT | by Ava Benach
Why girls' baseball is important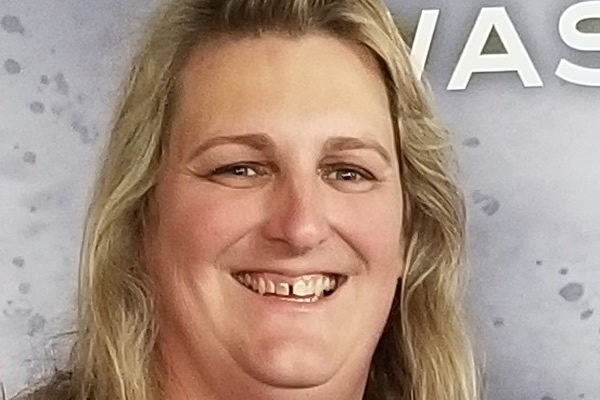 The USA Women's National Soccer Team's fourth World Cup victory reflects both the dominance of these American athletes and the fruits of legal and social policy, rooted in Title IX, to get girls into soccer. When Title IX was passed in 1972, only 700 girls played high school soccer; today, there are over 400,000. Basketball shows a similar jump and the success of the USA Women's Hockey team is creating more opportunities for girls in hockey.
But what about America's pastime? Girls' baseball programs flourish abroad, but women's baseball struggles in its American birthplace. Why is baseball the exception?
Little League Baseball had to be sued by a teenager, Maria Pepe, to allow girls to play baseball. When Little League was forced to open its baseball program to girls, they simultaneously created co-ed Little League Softball. The point could not be clearer: softball was for girls and baseball was for boys.
It's odd, isn't it? American girls and women play basketball, soccer, and hockey. They don't play a similar sport; they play the same sport as boys and men. Now, there is nothing wrong with softball. It has produced outstanding athletes and thrilling games. But, softball is not baseball. They are two different sports. Softball's smaller diamond, pitching motion, larger ball, running game, and culture are all profoundly different from baseball.
We started DC Girls Baseball in 2015 as a way to support girls who loved and wanted to play baseball. Since then, our girls have won two national girls' championships, appeared on radio and TV for their efforts, met with the Washington Nationals, testified before the DC City Council, and been invited to nationwide events sponsored by USA Baseball and Major League Baseball.
They have earned this recognition due to their determination to play baseball when numerous social forces tell them they don't belong. Pressure to switch to softball is intense and many of the best female baseball players switch to get access to scholarships.
When our girls are asked why not just play softball, their answer is invariably because they love baseball. And who can blame them? Baseball is the best sport in the world; women and girls have been playing it for as long as it has existed. Today, the systematic and intentional banishment of women from baseball is slowly beginning to ease as MLB and USA Baseball invest in girls who play baseball and the USA Women's National Baseball Team grows in stature. But we have such a long way to go to catch up with other women's sports.
Girls who play baseball know that it is extremely unlikely that they will ever go pro or play in college. They endure sexist taunts from coaches, opposing players, teammates, officials, and parents. They encounter school and league officials who deny their legal right to play. But they endure it to play the sport they love. This is what makes girls who play baseball so special. They are trailblazers and warriors. They know about taking a stand against a societal convention that only exists because "that is the way it is."
At the same time, our girls have created an inclusive community for themselves. LGBTQ identifying players and coaches are an important part of our program and we challenge ourselves to improve our diversity in every way. Our fight for inclusion on the diamond prepares our girls to fight for civil and human rights in all other spheres.
Our girls may never become major leaguers, but they will become all stars in their field. They already have experience fighting for what they want and for equality. They have experience speaking up for themselves and other girls. They will never settle for the status quo. They understand that equality and dignity cannot be compromised and the sexist taunts that they have endured have steeled them for a lifetime of breaking barriers.
With everything that is going on in the world today, girls' baseball matters not because we are creating major leaguers (yet) but because we are creating revolutionaries. 
Ava Benach works as an immigration lawyer and is the founder and coach of DC Girls Baseball.