Trump is the nightmare from which we can't wake up
Our only hope is to vote him out in 2020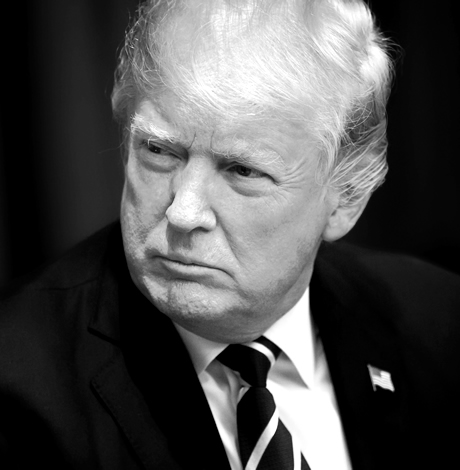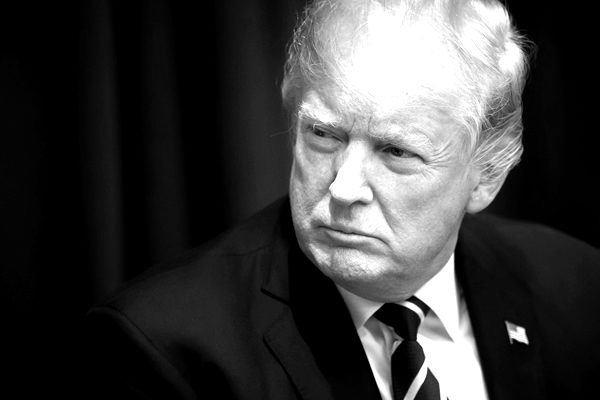 Every morning we wake up and the nightmare that is Donald Trump seems to go on. Most nightmares, even recurring ones, eventually come to an end. We must hope this one will eventually end as well.
As a columnist, it's difficult to keep writing about what seems to be the same thing over and over — Trump being a racist, homophobic, sexist pig. Then he, his family or someone in the administration does something else that boggles the mind. This week, he retweeted a conspiracy theory that the Clintons were responsible for Jeffrey Epstein's death. Every time you think he can't sink lower he does.
In my view the only way we can rid ourselves of the nightmare is to vote 'it' out of office. I use the word 'it' to refer to Trump because there doesn't appear to be one shred of humanity in his body. But then he himself referred to his wife as 'it' when trying to compare her to a former first lady. Who does that?
It ostensibly goes to the site of the latest mass shootings in Dayton and El Paso to give comfort to the wounded and share the grief of the families of those killed. Yet it manages to make it all about itself. It releases a picture of itself and Melania holding a baby who had been orphaned by the white nationalist shooter in El Paso and stands there with a huge grin on its face and gives a thumbs up. What on earth is there to grin about in this tragedy? Any person with a shred of humanity would be crying.
Those who are trying to end the nightmare of Trump really only have one option, which is to vote him out of office in 2020. That opportunity is 15 months away and it will require a total commitment if it is to succeed. Some are calling for boycotts of the businesses of Trump supporters. While that may be satisfying it will not bring out the voters needed to defeat him at the polls. Doing that will require a laser like focus if it is to succeed. I would rather get out the voters and then tax the hell out of all those businessmen and women who are now supporting Trump.
Democrats are in the midst of what could become a brutal primary fight to determine who will be the eventual nominee to take him on. I want each of the candidates to do what Elizabeth Warren did in the last debate when she repeated what she has previously said in Iowa, "This really is our moment and the need for us to get this right couldn't be more urgent. I'm going to support our Democratic nominee all the way." We need to demand every candidate running in the primary say that, yes even you Bernie.
I am not as fearful as some others the Democratic candidates will attack each other to the point of no return. It does seem clear to most the goal must be to defeat Trump. The debate is how best to do that and who is the right person to stand up to him in the general election campaign.
While the primary campaign continues, we are drawn back to the Trumpian nightmare each morning as we hear about a new tweet and try to fathom what it will do. It says he and Mitch McConnell have agreed to a plan on gun control and then "a McConnell spokesperson told the Washington Post the leader isn't backing any specific legislation." After the Parkland shootings Trump said he would go up against the National Rifle Association and then he didn't. He has often flip-flopped on doing anything and basically it's all come to naught. McConnell has refused to call the Senate back into special session and he and we know a month is a long time and the calls for action will subside and that is what he and Republicans are counting on. Can the public keep up the drive for action on guns for a month? That remains an unanswered question.
So as we go to sleep this evening the nightmare of Trump continues and there is no immediate end in sight.
Peter Rosenstein is a longtime LGBT rights and Democratic Party activist. He writes regularly for the Blade.
DeSantis doesn't want racism, LGBTQ topics taught in schools
It's horrifying to hear Fla. guv invoke Dr. King to push discrimination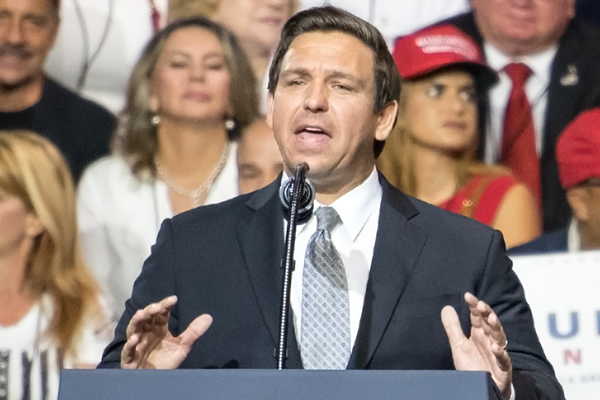 Sometimes, when the news comes on your screen, you think: this must be from Saturday Night Live's Weekend Update. Until, a few seconds in, you realize: this isn't satire, it's all too real.
That's how I felt when I heard about the Stop W.O.K.E Act. I'm not making this up or satirizing the news. I wouldn't even try to be like the fabulous Samantha Bee.
Florida Gov. Ron DeSantis has introduced the Stop the Wrongs to Our Kids and Employees Act (a.k.a. the Stop W.O.K.E Act) to the Florida Legislature.
DeSantis, like many Republican politicos nationwide, including Virginia's new governor Glenn Youngkin, is a good culture warrior.
Months ago, Florida, like some other states, banned the teaching of critical race theory. Earlier this month, for instance, Virginia Gov. Youngkin in his first week in office issued an executive order prohibiting the teaching of "inherently divisive concepts, including Critical Race Theory."
Never mind that critical race theory hasn't been taught in our country's elementary, middle, or high schools. It's a theory taught to graduate students. It says that historically laws and policies have created systemic racism.
But that wasn't not good enough for DeSantis. The Stop W.O.K.E. Act would take things even further. If passed, the legislation, "will give businesses, employees, children and families tools to fight back against woke indoctrination," said a DeSantis office press release.
"The Stop W.O.K.E. Act will be the strongest legislation of its kind in the nation," the press release said, "and will take on both corporate wokeness and Critical Race Theory."
DeSantis wants us to believe that he's on the side of the angels – that he wants to make the world more just. To prove how righteous he is, DeSantis talked about the Rev. Martin Luther King, Jr., the Washington Post reported. "You think about what MILK stood for," he told an audience in Wildwood, Fla. "He said he didn't want people judged on the color of their skin, but on the content of their character."
"You listen to some of these people nowadays," DeSantis said, "they don't talk about that."
It's horrifying and enraging to hear DeSantis quote the words of King, a civil rights icon who inspired many to work for racial justice. DeSantis was using King's work as part of a culture war against everything King stood for.
"I was right about 'The Politics of the English Language,'" George Orwell, the author of "1984" who taught us about "Newspeak," is saying to himself, "this is more Orwellian than even I would have imagined."
Unfortunately, if passed, the Stop W.O.K.E. Act, would have even more draconian consequences than polluting the language. DeSantis has decided to follow the example of the Texas abortion law, which allows private citizens to sue abortion providers or anyone who helps a woman obtain an abortion.
If enacted into law, the Stop W.O.K.E. Act would give parents or other private citizens the right to sue if they think critical race theory is being taught in schools or workplaces.
This should set off alarm bells for everyone, Black, white, hetero, LGBTQ+ — from parents to teachers to authors to students.
It's fine for parents to complain to teachers or school boards. Or for employees to seek redress from their supervisors or human resources departments.
But do we want private citizens to enforce the law? What would it be like to have to worry whether about your neighbor or co-worker would sue you if they felt you were espousing critical race theory?
If you're LGBTQ, you should be especially concerned.
In plain, non-Orwellian English: Republican politicos know that some folks don't want to learn about our country's history of racism or about LGBTQ sexuality, gender identity, culture and history.
We can't afford to throw up our hands on this.
Let's do all we can to prevent the erasure of racism and LGBTQ culture from the teaching of our country's history.
Kathi Wolfe, a writer and a poet, is a regular contributor to the Blade.
A Revolution for Women in Baseball
Last week, they announced that Rachel Balkovec will become the first woman to manage a team in minor league baseball.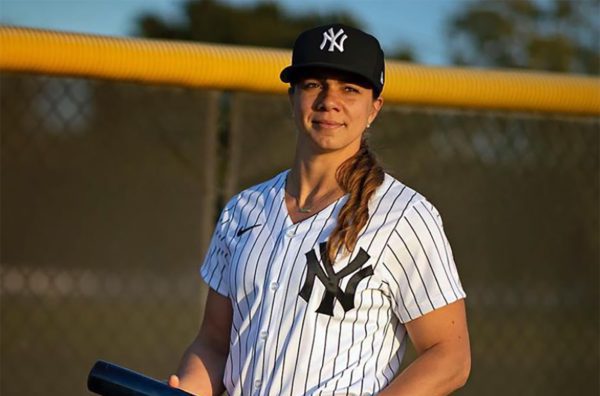 The Yankees were late on introducing an African-American player to their roster, adding Hall of Famer Elston Howard to the team in 1955, eight years after Jackie Robinson starred for the Brooklyn Dodgers. The Yankees seem determined not to repeat that bad history. Last week, they announced that Rachel Balkovec will become the first woman to manage a team in minor league baseball when she takes the helm of the Tampa Tarpons this spring.
It has been just over ten years since Justin Siegal threw batting practice to the Cleveland Guardians and five since she was the first woman to coach a MLB squad with the Oakland Athletics. Two years ago, Kim Ng became the first female General Manager of any of the four major professional sports when the Marlins hired her to run their team. In the two years since then, the dam has burst. Women have been hired to important on-field positions with professional baseball at an impressive clip. As baseball has lagged behind other professional sports in bringing women into the game, the current pace of hires indicates that baseball's embrace of analytics and objective measures have finally penetrated the walls of one of the most enduring old boys clubs in the U.S. and given talented women opportunities they have long been denied.
Ten women will be coaching with major or minor league teams in 2022. In 2021, Bianca Smith became the first African-American woman to coach in the minors when the Red Sox hired her. Alyssa Nakken became the first woman in uniform during a Major League Baseball game when she coached first base for the Giants in a July 2020 exhibition against the Oakland A's. Her jersey now belongs to the National Baseball Hall of Fame. Cuban-American Veronica Alvarez is not only the coach of the U.S. Women's National Baseball team, she also served as a spring training coach for the Oakland A's.
The proliferation of women in baseball is not an accident. More girls than ever are playing baseball. Here, in the DC area, 160 girls participated with D.C. Girls Baseball in 2021. Baseball for All, an organization that supports and promotes girls in baseball, held a tournament last summer that drew nearly 600 girls who play baseball. There are more women than ever on collegiate baseball rosters. Major League Baseball has also devoted significant resources to girls and women in baseball, running several development camps for girls in baseball. Six of the women now coaching professional baseball participated in MLB's Take the Field initiative, which is designed to help place women into baseball positions. To top it all off, the classic film about the All-American Girls Professional Baseball League, A League of Their Own, is getting a reboot on Amazon Prime this year.
The pace of hiring is exhilarating. Unfortunately, every report of a woman being hired is followed by predictable hateful commentary on social media. Many cannot imagine that a woman may be hired for a baseball position on merit and resort to making sexist and derogatory comments. As women in baseball, the coaches are used to that vitriol and have developed thick skin and sophisticated defense mechanisms. However, also reading are thousands of girls who are inspired by the achievements of these women and they are, sadly, learning that to achieve in baseball means enduring the sexist taunts, gross come-ons, and hurtful comments.
Baseball has a long way to go. Other leagues have women officiating games, so it should be reasonable to expect that baseball will have women umpires in the near future. The possibility of women playing professional baseball is tantalizingly close as 17 year old Genevieve Beacom made history last week as the first women to play Australian professional baseball, when she threw a scoreless inning against the Adelaide Giants.
We are watching a revolution in baseball unfold before our eyes.
Three choices: Work to elect Dems, vote GOP, or stay home
Let us not engage in a circular firing squad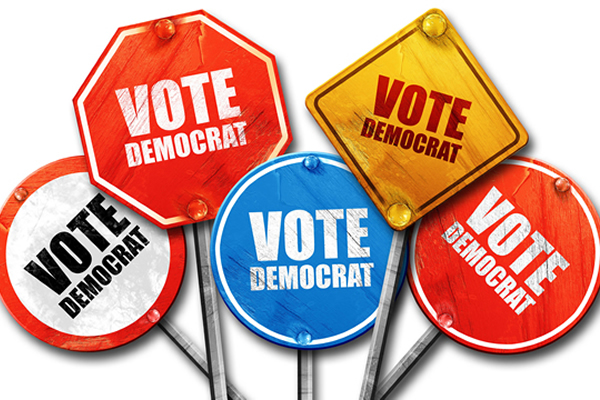 I write this column as a Democrat. One who's afraid our democracy is at risk and believing the Republicans in Congress are taking us to the abyss and leading a retreat on all the progress we have made in the areas of civil and human rights over the last 50 years.
There are three choices American voters have in the 2022 mid-term elections. The first option is to work hard to elect Democrats up and down the ballot. The second is to vote for Republicans, and the third is to stay home. If you believe LGBTQ rights, women's rights, civil rights, DACA, and voting rights are crucial issues to move forward, then choosing anything but the first option is like the old cliché about 'cutting off your nose to spite your face.'
We are seeing a spate of attacks on the president from various interest groups saying "he didn't do enough or speak out enough on my issues." In the LGBTQ community it's the cover of last week's Washington Blade and James Finn's column 'Biden's empty political theater on LGBTQ equality.' He gives short shrift to all Biden has done through Executive Orders, regulation and the hiring of countless members of the LGBTQ community, all of which the Human Rights Campaign recently highlighted in praise of the president. 
Among the actions HRC mentions are: within the first week in office an executive order repealing the Trump-era ban on transgender military service; having the Department of Housing and Urban development withdraw a Trump-era proposal to gut the equal access rule; having the State Department make changes to passport gender markers to include intersex and non-binary people; have the administration form an interagency working group to focus on the safety, inclusion, and opportunities for transgender persons; appoint as Transportation Secretary Pete Buttigieg who became the first Senate-confirmed gay member of a president's Cabinet and had Dr. Rachel Levine, a transgender woman, confirmed by the Senate as Assistant Secretary for Health at HHS and then seeing her promoted to four-star admiral.
In his column, Finn counters his own claim Biden speaking out more could have seen the Equality Act pass when he admits without a change in the Senate filibuster rule it won't. He agrees Biden doesn't control either Sen. Joe Manchin (D-W.Va.) or Kyrsten Sinema (D-Ariz.) who along with every Republican won't vote to change it.
Then Finn tries to speak for the LGBTQ community and threatens, "We won't vote for Biden again." First, Joe Biden's name is not on the ballot in 2022. Yes, he will have a clear impact on the elections and understands that. During his recent press conference he said he would be "on the road" talking about the positive things he and the Democratic Congress have accomplished and why voting for Democrats is so important to all he still wants to accomplish. It is my fervent hope Finn and others like him in various communities understand instead of attacking Biden at this time they should be out in the community at a minimum explaining to Democrats and independent voters who support more progressive issues, including all those who understand how important it is to act now on climate change, "if you want to get anything on your issue done in the next two years of the Biden/Harris administration, you must get out and vote for Democrats up and down the ballot."
It is important to recognize how we must view the Biden administration and this president. Since the day he was inaugurated, the country has been in the midst of a pandemic. So yes, the president was forced to spend an incredible amount of his time dealing with and speaking about COVID. He was right to do so as millions of our fellow citizens were, and still are, getting sick and dying. While he was doing this, President Biden moved Congress to pass legislation totaling over $3.1 trillion to help the American people. This included both the American Rescue Plan, which Democrats passed using reconciliation, and the infrastructure bill, which got passed with bipartisan support in the Senate. 
The American Rescue Plan's goal was to give the American economy a boost, which it did. It included more than $569.5 billion in direct Economic Impact Payments for Americans in need. It also had $350 billion earmarked for emergency funding for state, local, territorial, and tribal governments to address the COVID-19 pandemic. The infrastructure bill "included among other things $312 billion for roads, bridges, public transit, airports, ports, waterways and other transportation-related needs and $266 billion for items including improvements to the power grid and developing broadband internet access for most Americans."
In his recent press conference, Biden agreed that without a change in the filibuster rule some of his proposals will not be passed. He said he will continue to fight aggressively for all of them but at the same time will work with Congress to try to get some of his Build Back Better bill passed in smaller chunks. Even that won't be easy. But he committed to continue to fight for what he believes in and what he ran on. Let us give him credit for an amazing first year, better than any president since Franklin Roosevelt.
Let's focus on keeping the House of Representatives in Democratic hands and adding to Democratic numbers in the Senate. That will give Senate Majority Leader Chuck Schumer (D-N.Y.) a better chance of passing legislation Biden supports.
It is time to stop the attacks on President Biden and Democrats for not doing enough and changing tactics to focus on attacking Republicans who are doing nothing and worse are committed to taking us backwards on a host of issues including Roe v. Wade, voting rights, civil rights and LGBTQ rights. Let those of us committed to progress be unified in attacking Republicans instead of forming a circular firing squad attacking Democrats, and participating in our own defeat. 
Peter Rosenstein is a longtime LGBTQ rights and Democratic Party activist. He writes regularly for the Blade.