August 19, 2019 at 3:39 pm EDT | by Mariah Cooper
Pete Buttigieg rejected Tom Ford's offer to style him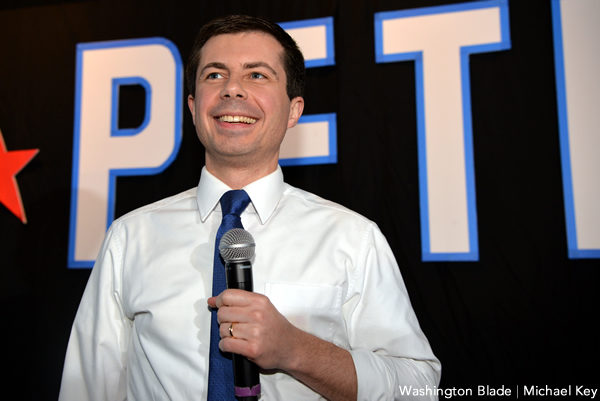 Pete Buttigieg could have worked the campaign trail dressed in Tom Ford's clothing but the South Bend, Ind. mayor rejected the fashion designer's offer.
In an interview with Vogue, Ford revealed he is a "huge fan" of Buttigieg. Ford says he met Buttigieg for lunch early in the race. After the lunch, Ford texted Buttigieg's husband Chasten and offered some fashion assistance. In particular, Ford thought Buttigieg's suits were too baggy.
However, Buttigieg turned down the offer.
"Obviously he can't wear my clothes," Ford told Vogue. "They're too expensive, they're wrong, they're not made in America. And besides, whatever he's doing is working. So does anyone need to fuck with it?"