August 20, 2019 at 4:03 pm EDT | by Mariah Cooper
Megan Rapinoe thinks her dad voted for Trump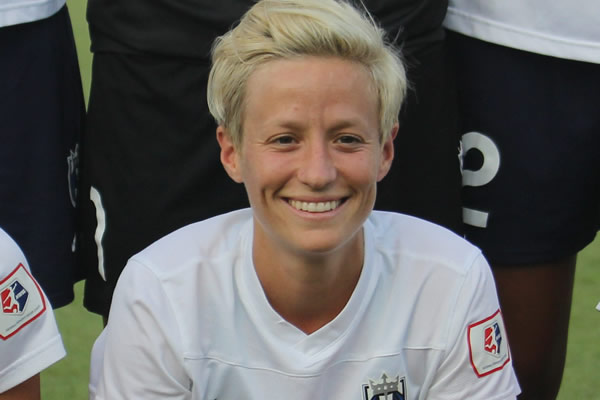 U.S. women's soccer team co-captain Megan Rapinoe thinks her father cast his ballot for Donald Trump in the 2016 election.
In an interview with the Guardian, Rapinoe opened up about her difficulties having conservative family members. She also shared that her parents are avid watchers of Fox News.
"I'm very similar to how they are, even though I think my dad voted for Trump and I'll say: 'I don't get it. How are you simultaneously as proud as punch of me, and watching Fox News all the time, [who are doing] takedowns of your daughter?' That's why I'm like: 'You guys need to go to therapy,'" Rapinoe told the Guardian.
Rapinoe added that she thinks her parents should be "really progressive," based on their beliefs in equality and their support of Rapinoe and her twin sister, who is also a lesbian.
"I'm always saying: 'You guys should really be Democrats!' But they're not, so what's happening?" Rapinoe says.
During the World Cup championship. Rapinoe found herself in the midst of a feud with Trump when she stated she would not be visiting the White House. Trump replied by saying Rapinoe should win the World Cup before commenting about a White House visit. Trump has also been critical of Rapinoe's protests of the National Anthem during soccer games.