Megan Rapinoe thinks her dad voted for Trump
The soccer star says her parents watch Fox News 'all the time'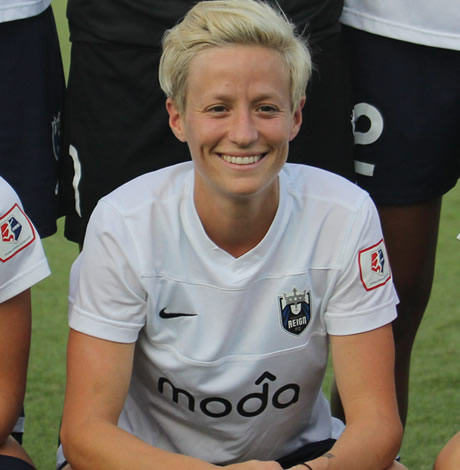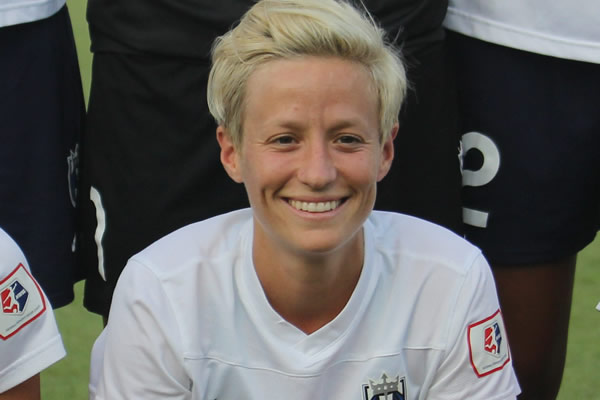 U.S. women's soccer team co-captain Megan Rapinoe thinks her father cast his ballot for Donald Trump in the 2016 election.
In an interview with the Guardian, Rapinoe opened up about her difficulties having conservative family members. She also shared that her parents are avid watchers of Fox News.
"I'm very similar to how they are, even though I think my dad voted for Trump and I'll say: 'I don't get it. How are you simultaneously as proud as punch of me, and watching Fox News all the time, [who are doing] takedowns of your daughter?' That's why I'm like: 'You guys need to go to therapy,'" Rapinoe told the Guardian.
Rapinoe added that she thinks her parents should be "really progressive," based on their beliefs in equality and their support of Rapinoe and her twin sister, who is also a lesbian.
"I'm always saying: 'You guys should really be Democrats!' But they're not, so what's happening?" Rapinoe says.
During the World Cup championship. Rapinoe found herself in the midst of a feud with Trump when she stated she would not be visiting the White House. Trump replied by saying Rapinoe should win the World Cup before commenting about a White House visit. Trump has also been critical of Rapinoe's protests of the National Anthem during soccer games.
Patti LaBelle, Gladys Knight dazzle at AIDS Healthcare Foundation World AIDS Day Concert at Kennedy Center
Renowned vocalists delivered show-stopping performances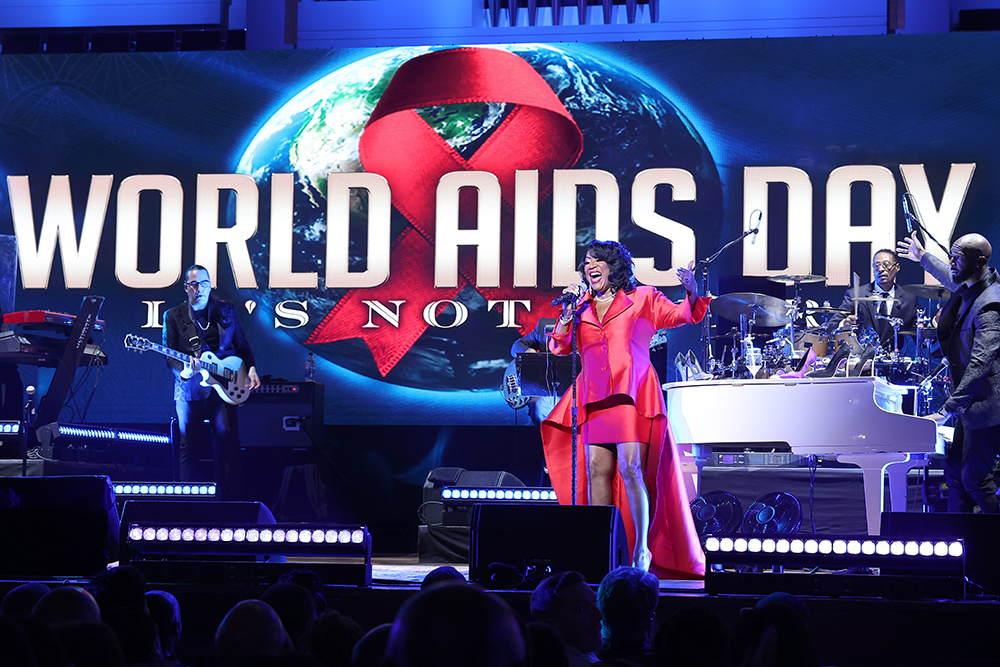 The AIDS Healthcare Foundation (AHF) hosted its 2022 World AIDS Day Concert on Wednesday, Nov. 30, at the concert hall of The Kennedy Center in D.C. Renowned multi-Grammy Award-winning vocalists Patti LaBelle and Gladys Knight delivered show-stopping performances to the packed crowd, which included supporters, dignitaries such as: Harold Phillips, Director of the White House Office of National AIDS Policy; White House Senior Advisor for Public Engagement, Mayor Keisha Lance Bottoms, Congresswoman Sheila Jackson Lee, and New Orleans Mayor, Mayor LaToya Cantrell, and more, in a night of hope and celebration.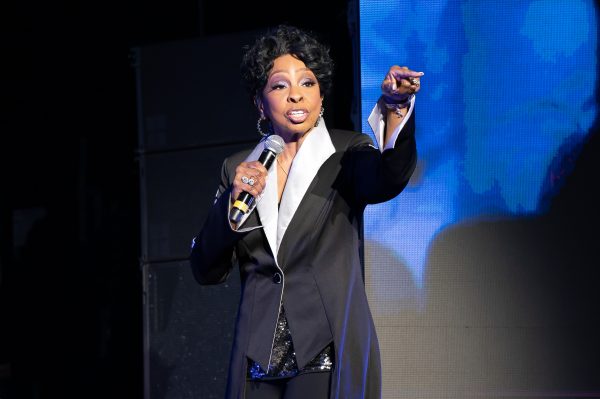 AIDS Healthcare Foundation (AHF), is the world's largest HIV/AIDS care provider, currently operating in 45 countries. The concert is held every year to commemorate World AIDS Day, observed internationally each year on Dec. 1. This year also marked the global organization's 35th anniversary.
At the event, longtime humanitarian and AIDS advocate, Princess Diana was honored, posthumously, with AHF's Lifetime Achievement Award. Under its "Keep the Promise!" banner, AHF also acknowledged progress made in the global fight against HIV and AIDS and continues to raise awareness about "The Other Pandemic" as a reminder of the significant work still to be done on HIV/AIDS, as well as remembering the lives that have been lost over the years.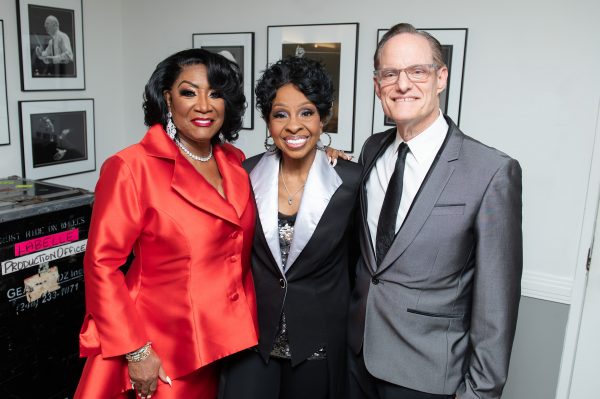 Michael Weinstein, President of AHF, said, "As millions remain affected by HIV/AIDS around the globe, World AIDS Day annually provides an opportunity to honor those we've lost and those living with HIV/AIDS today, as well as reminding leaders and the community of the work that still remains to address this epidemic. From providing compassionate AIDS hospice care in those darkest early days to growing to become the largest global AIDS organization today, now providing lifesaving care and treatment to more than 1.7 million people around the globe, we also celebrate the tireless work of all those who help make today's AHF possible: our staff, Board, affiliate organizations and affinity groups, friends, family and elected officials and community partners across the globe, but most of all, our clients and patients—with our annual 2022 World AIDS Day event. It was a momentous night to host our World AIDS Day concert at The Kennedy Center for the first time, and welcome back the legendary Patti LaBelle, and have another great American icon, Gladys Knight join us, while also being able to honor the legacy and humanitarian work of the late Princess Diana."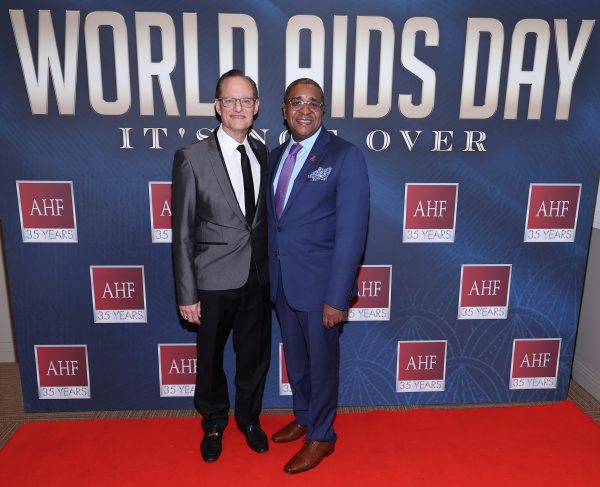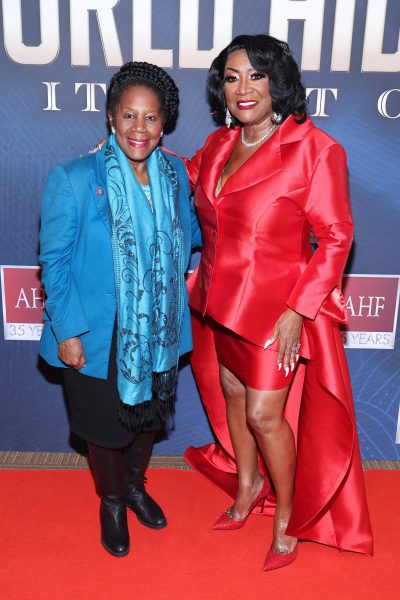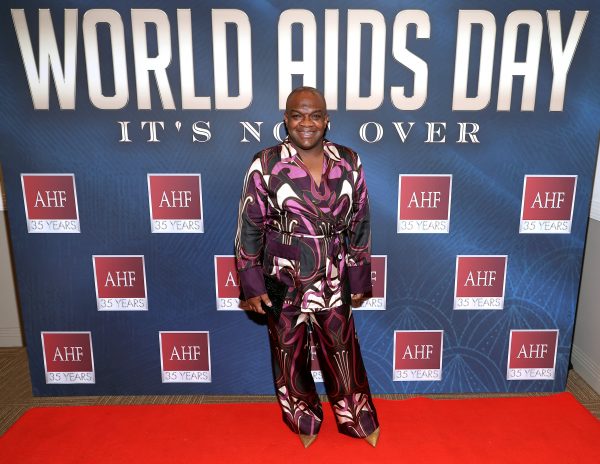 Streisand's 'Live at the Bon Soir': Birth of a diva
Album finally released 50 years after being recorded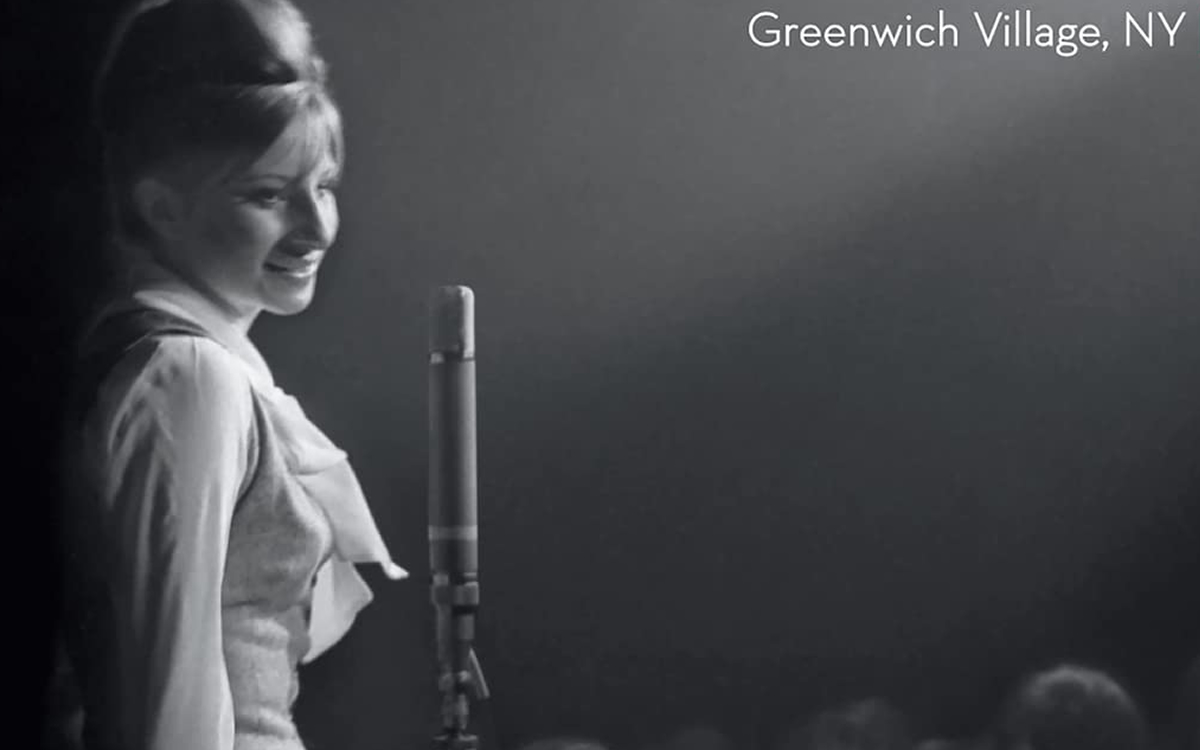 Happy days are here again!
Sixty years ago, for three nights in November 1962, Columbia Records recorded a young (20-year-old) singer as she performed at the Bon Soir, a small nightclub in Greenwich Village. The singer's name was Barbra Streisand, and the recording was slated to be her debut album. Streisand wasn't that widely known then. But as (the character) Miss Marmelstein, Streisand was stopping the show nightly in the Broadway production "I Can Get It for You Wholesale." After the show's curtain call, she took a cab to perform at the Bon Soir club, according to the website barbra-archives.info.
But though the recording of Streisand live at the Village club was talked about the way you'd chat about an awesome legend, the album was shelved for more than half a century. Instead of releasing the "Live at the Bon Soir," Columbia in 1963 released "The Barbra Streisand Album" (which was recorded in a studio) as Streisand's debut album.
If you're queer, you know Streisand rules! To the delight of critics, fans and mid-century history aficionados, on Nov. 4, six decades after it was recorded, "Live at the Bon Soir," wonderfully remastered, was released on vinyl and SACD. It is also available on streaming services.
If you've fantasized about spending an intimate evening with Streisand (Barbra singing and engaging in witty repartee for just you and your intimates), "Live at the Bon Soir" is a dream come true. When Streisand says, "I wish there were another word for thank you…I mean, like, anything, you know" and introduces the club audience to her "boyfriend's suit," you feel that she's talking directly to you.
Streisand's voice is at its youthful, gorgeous best and her one-of-a-spectacular-kind personality comes through in her banter between songs. Listening to the album is an immersive experience. You're witnessing the birth of a diva.
The album's 24 tracks range from an indelible version of the torch song "Cry Me a River" to a playful rendition of "Who's Afraid of the Big Bad Wolf?"
One of the best things about "Live at the Bon Soir" is its comprehensive, illuminating liner notes. Produced by Streisand, Martin Erlichman and Jay Landers, the CD of the album is packaged in a hardcover book with 32 pages of historical notes, photos and a message from Streisand. The vinyl version comes with a 12-page booklet. The notes provide insight into not only the making of the album, but of most interest to Streisand devotees, what it was like to perform live at the beginning of her career.
"I had never even been in a nightclub until I sang in one," Streisand writes in the album's liner notes about performing at and recording "Live at the Bon Soir."
"I sang two songs in a talent contest at a little club called the Lion and won," Streisand adds, "which led to being hired at a more sophisticated supper club around the corner called the Bon Soir, with an actual stage and a spotlight."
The sound on the restored version of "Live at the Bon Soir" is much better than it was on the original recording.
"The science of recording has made quantum leaps since 1962," writes Landers on the album's liner notes, "Grammy Award winning engineer, Jochem van der Saag, has subtly solved audio issues in ways his predecessors could hardly have fathomed."
Streisand has recorded albums with political and contemporary songs. These recordings are often superb. (Is anything by Streisand ever remotely bad?)
But "Live at the Bon Soir" is a gift to anyone who loves standards from the American song-book – from "I Hate Music" (Leonard Bernstein) to "Right as the Rain" (Harold Arlen/E.Y. Harburg) to "Come To The Supermarket (in Old Peking)" (Cole Porter) to "Happy Days Are Here Again" (Jack Yellen/Milton Ager).
Even if you're allergic to show tunes, you'll be entranced by "Live at the Bon Soir."
The Blade may receive commissions from qualifying purchases made via this post.
Calendar: December 2-8
LGBTQ events in the days to come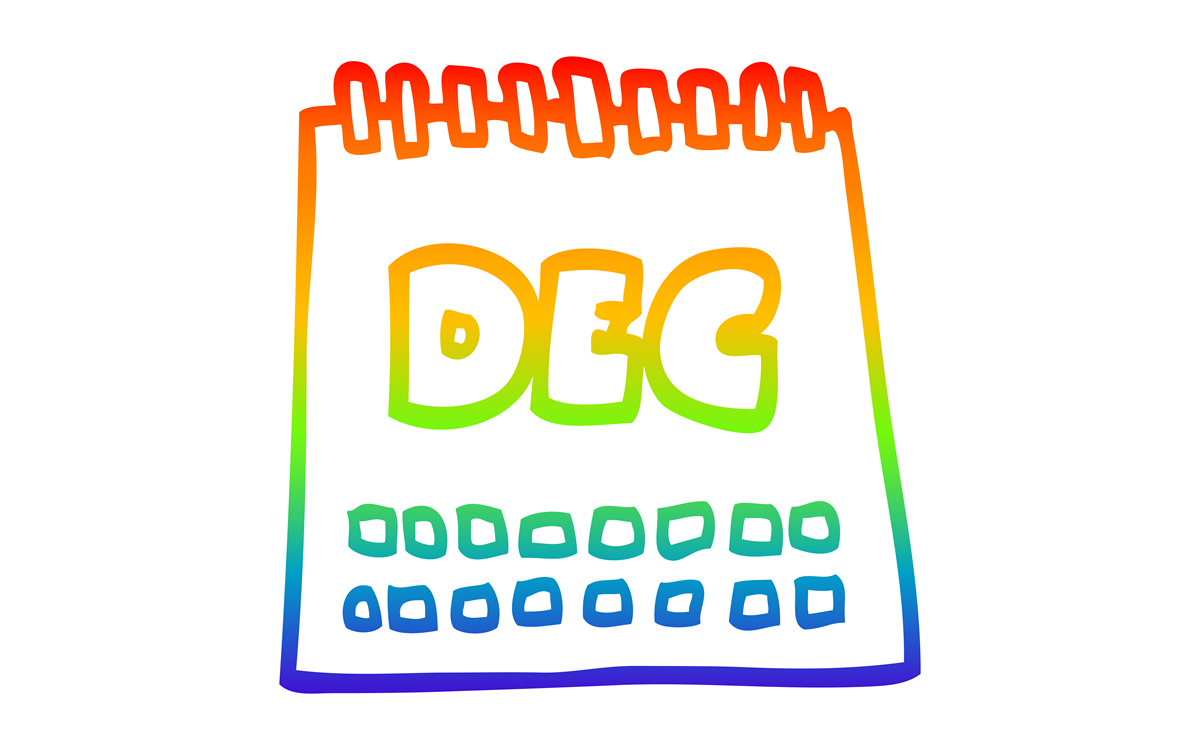 Friday, December 2
Center Aging Friday Tea Time will be at 2 p.m. on Zoom. This is a social hour for older LGBTQ+ adults. Guests are encouraged to bring a beverage of choice. For more details, contact Adam ([email protected]).
GoGay DC will host "LGBTQ+ Social" at 7 p.m. at The Commentary. This event is ideal for making new friends, professional networking, idea sharing, and community building. Admission to the event is free and more details are available on Eventbrite.
Saturday, December 3
Virtual Yoga Class with Jesse Z. will be at 12 p.m. online. This is a free weekly class focusing on yoga, breath work, and meditation. Guests are encouraged to RSVP on the DC Center's website, providing their name, email address, and zip code, along with any questions they may have. The link to the class will be sent out at 6 p.m. the day before the event.
LGBTQ People of Color Support Group will be at 1 p.m. on Zoom and in-person at the DC Center for the LGBT Community. This peer support group is an outlet for LGBTQ people of color to come together and talk about anything affecting them in a space that strives to be safe and judgment-free. For more information and events for LGBTQ People of Color, visit thedccenter.org/poc or facebook.com/centerpoc.
Sunday, December 4
GoGay DC will host "LGBTQ+ Coffee + Conversation" at 12 p.m. at As You Are. This event is for those looking to make more friends in the LGBTQ community and trying to meet some new faces after two years of the pandemic. This event is free and more details are available on Eventbrite.
AfroCode DC will be at 3 p.m. at Decades DC. This event is an experience of non-stop music, dancing, and good vibes, and a crossover of genres and a fusion of cultures. Tickets cost $40 and can be purchased on Eventbrite.
Monday, December 5
Center Aging Monday Coffee and Conversation will be at 10 a.m. on Zoom. LGBT Older Adults — and friends — are invited to enjoy friendly conversations and to discuss any issues you might be dealing with. For more information, visit the Center Aging's Facebook or Twitter.
Center Aging Advocacy Meeting will be at 3:30 p.m. at the DC Center for the LGBT Community. Participants are welcome to provide guidance and feedback on programs and services for LGBT older adults here at The DC Center for the LGBT Community. Second, this group will focus on advocating for LGBT older adults in the District of Columbia. For more information, email [email protected].
Tuesday, December 6
Center Aging Women's Social & Discussion Group will be at 6 p.m. at the DC Center for the LGBT Community. This group is a place where older LGBTQ+ women can meet and socialize with one another. To register for this event, visit the DC Center's website.
Gay Men's Chorus will be at 7:30 p.m. at Washington DC Temple Visitors' Center. The Gay Men's Chorus will perform at the Washington DC Temple Visitors' Center for Festival of Lights. Tickets are free and can be purchased on Eventbrite.
Wednesday, December 7
Job Club will be at 6 p.m. on Zoom. This is a weekly job support program to help job entrants and seekers, including the long-term unemployed, improve self-confidence, motivation, resilience and productivity for effective job searches and networking — allowing participants to move away from being merely "applicants" toward being "candidates." For more information, email [email protected] or visit www.thedccenter.org/careers.
BookMen DC will be at 7:30 p.m. on Zoom. This is an informal group of men who are interested in fiction and non-fiction gay literature. For more details, visit BookMen's website.
Thursday, December 8
The DC Center's Food Pantry Program will be held all day at the DC Center for the LGBT Community. To be fair with who is receiving boxes, the program is moving to a lottery system. People will be informed on Wednesday at 5 p.m. if they are picked to receive a produce box. No proof of residency or income is required. For more information, email [email protected] or call 202-682-2245.
Comedy and Cocktails will be at 6 p.m. at Pure Lounge. Guests are encouraged to come out for laughs, libations and drinking games with the best DMV comics. There will be a comedy show, live DJ, dancing, 2 for 1 drinks and drinking games. Tickets cost $15 and can be purchased on Eventbrite.