August 20, 2019 at 3:36 pm EDT | by Staff reports
Trump: 'I've done very well' with LGBT community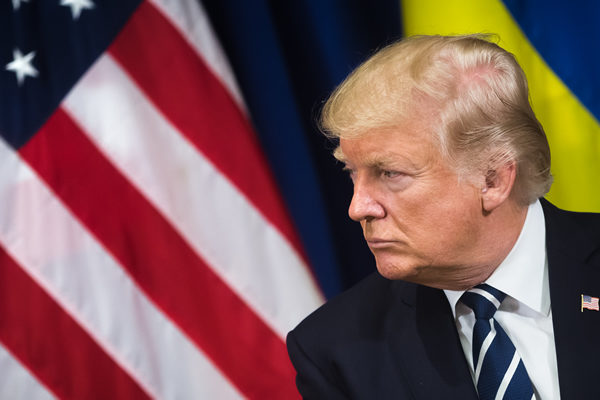 President Trump for the first time on Tuesday acknowledged last week's endorsement of his 2020 campaign by the Log Cabin Republicans.
The Washington Blade's Chris Johnson asked Trump a question while on pool duty at the White House. The exchange follows:
Washington Blade: Mr. President, your administration has been taking steps to make it easier to discriminate against LGBT people in the workforce. Are you OK with those actions?
President Trump: Well, you know, I just got an award and an endorsement yesterday from the exact group. You saw that? They gave me the endorsement yesterday. I was very honored. It was Log Cabin. The Log Cabin, and I was very honored to receive it.

I've done very well with that community and some of my biggest supporters are of that community, and I talk to them a lot about it. I think I've done really very well with that community, as you know, Peter Thiel and so many others, they're — they're with me all the way, and they like the job I'm doing, and I just got a big endorsement from the Log Cabin group.

The Blade asked a follow up question that went unanswered: "But what about those actions?"
Kudos to @chrisjohnson82 on getting a question about Trump rolling back LGBTQ protections. Trump ignored the question and just bragged about being endorsed by @LogCabinGOP. pic.twitter.com/ljJXh8ZKpf

— Zack Ford (@ZackFord) August 20, 2019