August 21, 2019 at 5:00 am EDT | by Lou Chibbaro Jr.
P.G. officer accepts plea after alleged threats against trans sex worker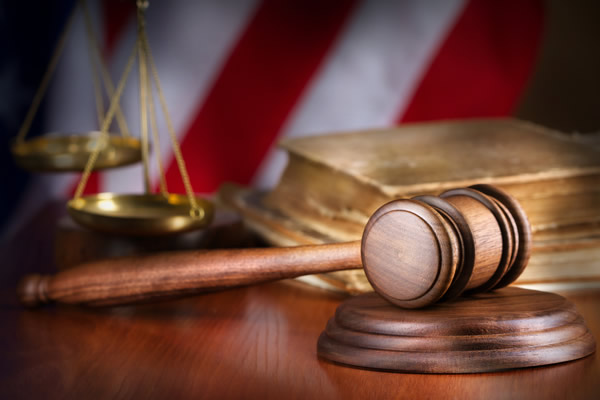 A Prince George's County police officer pleaded guilty to a charge of sexual solicitation in D.C. Superior Court on Aug. 14 as part of a plea agreement related to allegations last November that he and a D.C. police officer threatened to arrest transgender sex workers unless they agreed to engage in a sexual act with the officers.
Prosecutors said the alleged threats took place in D.C. a short distance from the D.C.- P.G. County line.
According to court documents, P.G. Police Officer Ian G. Lucas agreed to an offer by prosecutors with the U.S. Attorney's Office to plead guilty to the sexual solicitation charge as part of a court diversion program. The program allows him to withdraw the guilty plea in six months and calls for prosecutors to drop the charge if he successfully completes 48 hours of community service work in D.C.
The plea agreement also requires that he not violate any law or court order, that he not be arrested, and that he must stay away from an area on and near Eastern Avenue in Northeast D.C., which serves as the D.C.-P.G. County border, and that he stay away from the sex worker he allegedly threatened.
Lucas' guilty plea came nine months after Fox 5 News reported in November that a female transgender sex worker told the TV news station that an off-duty P.G. County police officer later identified as Lucas and an off-duty D.C. police officer threatened to arrest her and other sex workers hanging out on or near Eastern Avenue at the D.C.-P.G. County line unless they provided them sexual favors.
"A transgender prostitute who spoke with Fox 5 said the officers are using their authority to coerce the prostitute into sexual acts in exchange for not arresting them," Fox 5 reported on Nov. 15.
A P.G. police spokesperson has said Officer Lucas was suspended with pay after police learned of the allegation. D.C. police have said the D.C. officer accused by the sex worker, whose identity has not be disclosed, remains under investigation and has been placed on non-contact status.
D.C. transgender activist Earline Budd, an official with the local sex worker advocacy group HIPS, said she knows one of the trans sex workers who complained about the two police officers.
"While I am saddened at this reporting and that this still happens, I am clear that this does not taint the entire MPD force and there are many who are doing good work to help keep transgender people safe," Budd said.