September 4, 2019 at 12:57 pm EDT | by Michael K. Lavers
Storms damage LGBTI migrant shelter in Ciudad Juárez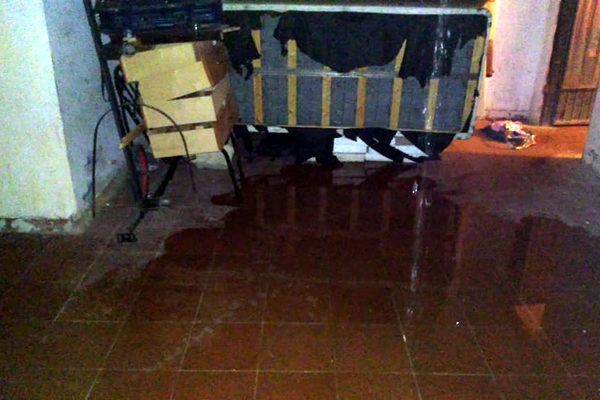 A series of storms has caused significant water damage to a shelter for LGBTI migrants in the Mexican city of Ciudad Juárez.
A video the Washington Blade received from Casa Respetttrans Director Grecia Herrera on Aug. 30 shows water dripping through the shelter's ceiling. Pictures that Herrera also sent to the Blade show water pouring down a set of stairs and large puddles on the floor.
"It was a terrible night," Herrera told the Blade on Aug. 30, adding it will cost $2,800 to fix the shelter's roof. "We will keep going."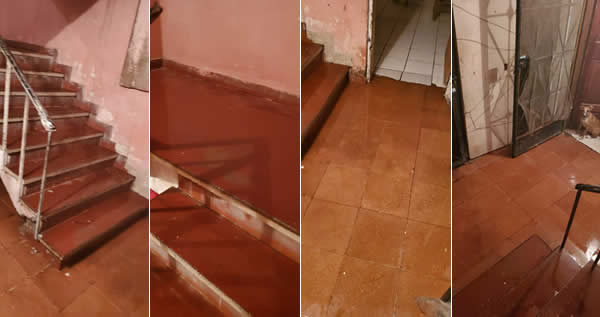 Ciudad Juárez is across the Rio Grande from El Paso, Texas. Respetttrans Chihuahua, a transgender advocacy group in Mexico's Chihuahua state, runs the shelter.
The Blade on July 16 visited the shelter and interviewed three migrants — a lesbian and transgender woman from El Salvador and a gay man from Honduras — who had been living there for several weeks.
Leche Merchant, a trans woman from Mexico's Guerrero state, had been in U.S. Immigration and Customs Enforcement custody at the Cibola County Correctional Center in Milan, N.M., for two years until July 15. The Blade spoke with her moments after she arrived at the shelter.
"I feel safe," said Merchant.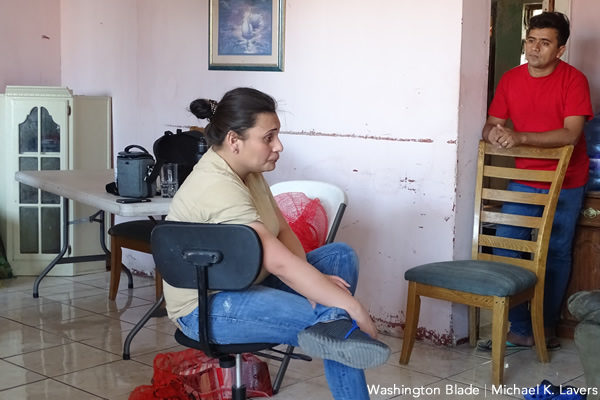 Herrera on Wednesday told the Blade there have been additional storms since Aug. 30. Herrera said Respetttrans Chihuahua doesn't have any money to fix the roof or pay the building's rent, even though they are trying to raise funds through PayPal and GoFundMe.
"I don't think we can raise $2,800 to repair the roof," said Herrera.