FALL ARTS 2019 CLASSICAL: Hands and feet
Classical performers — especially organists! — put all appendages to use for the sake of music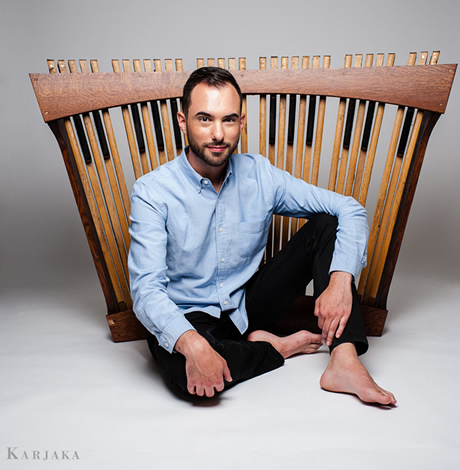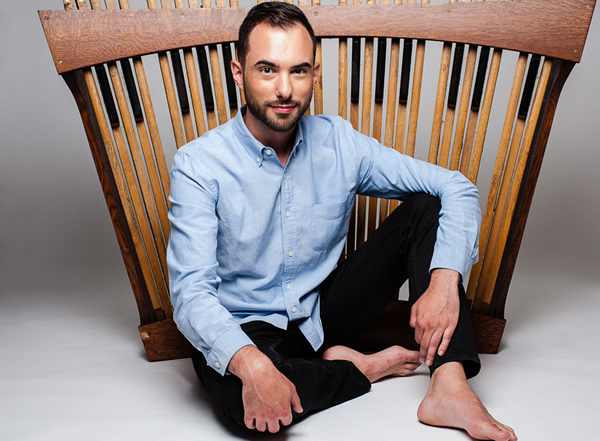 Washington National Opera presents Verdi's "Otello" Oct. 26-Nov. 16 in the Kennedy Center Opera House (2700 F St., N.W.) in a production the company hasn't performed in nearly 20 years. Libretto by Arrigo Bolto, based on Shakespeare's "Othello" in Italian with English titles. Adapted from an English National Opera production. Tickets range from $45-299. The WNO performs Mozart's "The Magic Flute" (Nov. 2-23).
The NSO Pops performs with R&B singer Maxwell Sept. 18-21 and "Nat King Cole at 100" Oct. 17-19.
The National Symphony's season-opening gala concert is Sept. 28 with Gianandrea Noseda offering a jazz-influenced program. Tickets are $65-199.
Among other NSO fall highlights are "Carmina Burana" (Oct. 3-5), Bruckner's Symphony No. 7 (Oct. 10-12) and Tchaikovsky's Symphony No. 4 (Oct. 31-Nov. 2).
Full details at kennedy-center.org.
Washington Performing Arts presents Pink Martini with Meow Meow Sunday, Oct. 13 at 8 p.m. in the Kennedy Center Concert Hall. Pianist Drew Petersen performs Saturday, Oct. 19 at 2 p.m. at the Kennedy Center and the Spektral Quartet performs "Looking Skyward" Tuesday, Oct. 29 at 7:30 p.m., also at the Kennedy Center.
The Melbourne Symphony Orchestra under the baton of Sir Andrew Davis performs Oct. 16 in the Kennedy Center Concert Hall. The String Queens play Saturday, Nov. 2 at Republic Restoratives (1369 New York Ave., N.E.), the Taipei S.O. Chamber Ensemble performs Nov. 14 at the Freer Gallery Meyer Auditorium (1050 Independence Ave., S.W.), the Taipei Symphony Orchestra performs Friday, Nov. 15 at The Music Center at Strathmore (5301 Tuckerman Lane, N. Bethesda, Md.) and pianist Zoltan Fejervari performs Nov. 17 in the Kennedy Center Terrace Theater, Kian Soltani (cello). The WPA season continues into the new year. Full details at washingtonperformingarts.org.
Vocal Arts D.C. presents Brenda Rae (soprano) and Jonathan Ware (piano) Sept. 15 at 2 p.m. in the Kennedy Center Terrace Theater. Christian Gerhaher (baritone) and Gerold Huber (piano) will perform Oct. 18 at 7:30 p.m. Details at vocalartsdc.org.
Openly gay organist Christopher Houlihan returns to Washington for a recital on Tuesday, Oct. 1 at 7 p.m. at St. Ann Roman Catholic Church (4001 Yuma St., N.W.). He'll be joined by orchestra for a performance of Jongen's "Symphonie Concertante." Details at christopherhoulihan.com.
South Dakota Symphony Orchestra's Lakota Music Project is in residence in Washington Oct. 16-21 culminating with a performance at Washington National Cathedral (3101 Wisconsin Ave., N.W.) on Monday, Oct. 21 at 7:30 p.m. as part of PostClassical Ensemble's Native American Festival. This is the first time they've performed outside their home state. Details at postclassical.com. Tickets for the Oct. 21 concert at tix.cathedral.org.
Washington Concert Opera opens its fall season with Ambroise Thomas' "Hamlet" on Sunday, Nov. 24 at 6 p.m. at The G.W. Lisner Auditorium (730 21st St., N.W.) with Jacques Imbrailo, Lisette Oropesa and Eve Gigliotti singing the leads. Tickets are $15-110.
Its "Opera Outside" event is Saturday, Sept. 28 at 11 a.m. at Meridian Hill/Malcolm X Park. Various singers will perform. It's free.
"Festejo de Dia de los Muertos" is Saturday, Nov. 9 at 7 p.m. and Sunday, Nov. 10 at 4 p.m. at the Mexican Cultural Institute (2829 16th St., N.W.) featuring the performance of a Brahms requiem by Laura Choi Stuart, Brian Mextorf and the Choral Arts Society Chamber Singers. Tickets are $95. Details at neworchestraofwashington.org.
The New Orchestra of Washington (NOW) presents "Chiaroscuro" on Saturday, Sept. 14 at 4 p.m. at Live! at 10th & G (945 G St., N.W.). On the program are Grieg's "Holberg Suite," Bacewicz's "Concerto for String Ochestra," film composer Bernard Herrmann's "Psycho: a Suite for Strings" from the classic Hitchcock thriller, and Shostakovich's First Piano Concerto. Details at concertopera.org.
The Baltimore Symphony Orchestra kicks off its 37th season Saturday night (Sept. 14) at the Joseph Meyerhoff Symphony Hall (1212 Cathedral St., Baltimore). The program includes works by Mozart, Shostakovich, Prokofiev, Beethoven and more. It's free — just show up, no tickets required.
The BSO performs the score of "Star Wars: The Empire Strikes Back" Sept. 19-21, Tchaikovsky's Symphony No. 4 Sept. 27-29, "Symphonic Fairy Tales" Oct. 3-5, "Music Box: Autumn Colors" Oct. 5, "The Nat King Cole Songbook" Oct. 10-13, Brahms "Symphony No. 4" Oct. 17-20, a Mozart violin concerto Oct. 26-27, Leslie Odom Jr. with the BSO Nov. 1 and more. The orchestra splits its time between the Meyerhoff (1212 Cathedral St., Baltimore) and the Strathmore. Details at bsomusic.org.
Baltimore Concert Opera, founded in 2009, opens its season with Puccini's "Madama Butterfly" (Sept. 20/22) and continues with Menotti's "The Consul" (Nov. 22/24) at the Engineers Club Grand Ballroom (11 W. Mount Vernon Place, Baltimore). Tickets are $21.50-71.50 at baltimoreconcertopera.com.
The Gay Men's Chorus of Washington presents a cabaret show "Coulda, Woulda, Shoulda" Sept. 21 at 5 and 8 p.m. City Winery (1350 Okie St., N.E.), its small ensembles showcase night Oct. 26 at 5 and 8 p.m. at Live! at 10th and G and its annual holiday extravaganza Dec. 7-15 at Lincoln Theatre (1215 U St., N.W.). Details at gmcw.org.
The Washington Bach Consort presents "A Royal Occasion" with works by Handel and Bach on Sept. 22 at 4 p.m. at National Presbyterian Church (4101 Nebraska Ave., N.W.). The concert will feature soprano Margot Rood, alto Sarah Davis Issaelkhoury, tenor Aaron Sheehan and bass Jonathan Woody. Tickets are $10-69. Artistic Director Dana Marsh is gay.
The Consort's Chamber Series will continue with "At Home With Bach" Nov. 8 at 7 p.m. at Live! at 10th & G. The Noontime Cantata Series continues Sept. 30 (BWV 109 at St. Peter's on Capitol Hill), Oct. 1 (BWV 109 at Church of the Epiphany), Nov. 4 (BWV 26 at St. Peter's) and Nov. 5 (BWV 26 at Church of the Epiphany). Noontime performances are free. Details at bachconsort.org.
The Hylton Performing Arts Center at George Mason University in Manassas, Va., (10960 George Mason Circle) has several classical music offerings for fall including "Keyboard Conversations with Jeffrey Siegel: Spellbinding Bach" (Oct. 5), Matt Haimovitz with Simone Dinnerstein on cello and piano (Oct. 13), Terra Voce (flute/cello) featuring Maria Yefimova (Oct. 22), the Manassas Chorale: Broadway's Best (Oct. 12) and the Manassas Syphony Orchestra: Innovative Brilliance (Oct. 26). Tickets, times and prices at hyltoncenter.org.
The Washington Sinfonietta will perform "A New Voice for Our Time" on Saturday, Sept. 28 at 7:30 p.m. at The Falls Church Episcopal Church (115 E. Fairfax St., Falls Church, Va.). The program will feature works by Busconi, Elgar and Mozart. Cellist Eddie Adams will perform. Tickets are $20. Details at washingtonsinfonietta.org.
LGBT-affirming First Baptist Church of Washington (1328 16th St., N.W.) continues its First Sunday Virtuoso Organist Concert Series with Eileen Guenther (Oct. 6 at 2 p.m.) and Marvin Mills (Nov. 3 at 2 p.m.). Recitals are free. Details at firstbaptistdc.org.
The Kennedy Center's REACH Opening Festival continues through Sunday, Sept. 22 with a bounty of events in all disciplines. All are free. Details at kennedy-center.org/reach.
The Alexandria Symphony Orchestra performs "Imaginary Symphony," a program featuring works by Wagner, Beethoven, Walton et. al. Oct. 5-6 and "Autumn Cello and Dvorak" Nov. 16-17. Performances are held at various venues. Tickets range from $5-85. Details at alexsym.org.
The D.C. Different Drummers Capitol Pride Symphonic Band has its fall concert "For the Children!" on Saturday, Nov. 9 at 7 p.m. at Church of the Epiphany (1317 G St., N.W.). Its holiday concert will be Dec. 9 at 3 p.m. at Lutheran Church of the Reformation (212 E. Capitol St., N.E.). The Marching Band will perform at the AIDS Walk (Oct. 26) and High Heel Race (Oct. 29). Details at dcdd.org.
Virginia Opera performs Puccini's "Tosca" Oct. 4-8 at George Mason University's Center for the Arts (4373 Mason Pond Dr., Fairfax). Tickets are $54-110. The company returns with "Il Postino" Nov. 8-12. Ticket prices vary and packages are available. Details at vaopera.org.
New dance single pays tribute to Town Danceboutique
Local musicians pen 'Town' in honor of shuttered club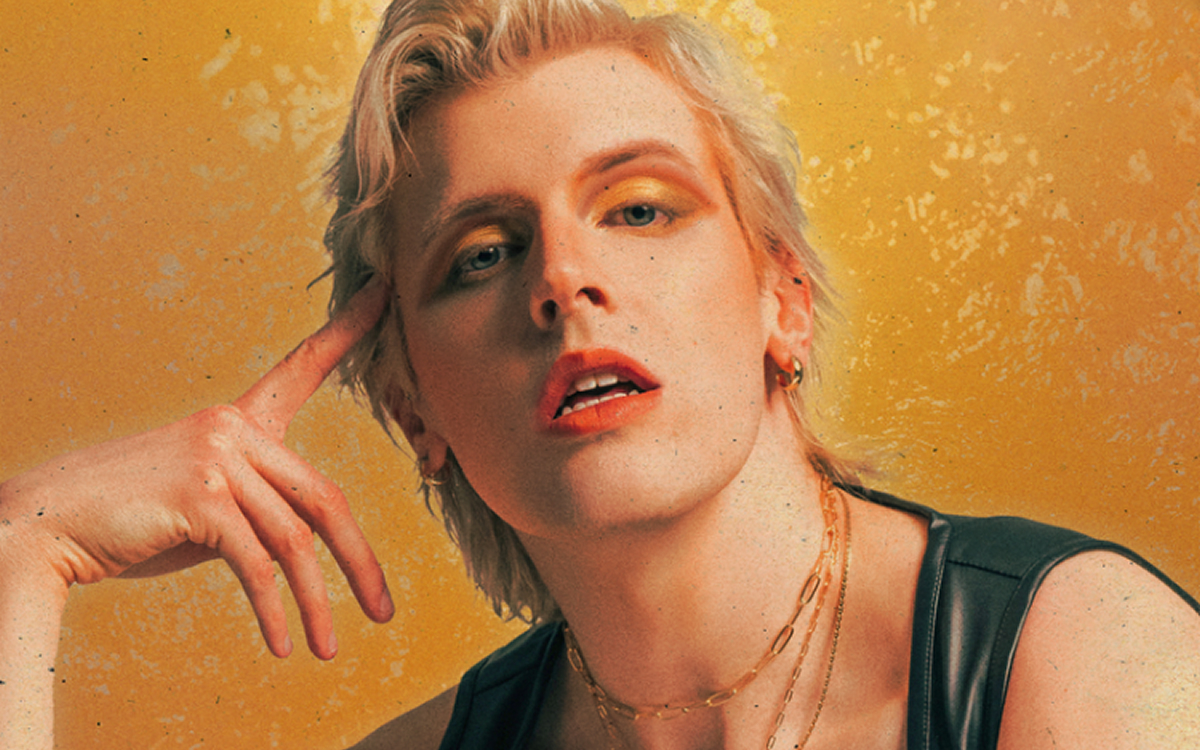 The closing of the LGBTQ nightclub Town Danceboutique in the summer of 2017 was heartbreaking to local musician Bryce Bowyn. He and his Los Angeles-based singer/songwriter friend Lexie Martin decided to honor its legacy in their new single, "Town."
For Bowyn, who moved to the District about a decade ago to attend school at American University, the memories he has from Town Danceboutique are endless. And when it closed, it was a massive loss to Bowyn and many others.
"It was such a cool space," Bowyn said. "It was just disappointing to see a place that brought so many people together become part of the landscape again." The building Town Danceboutique used to be housed in is now home to upscale apartments and a CVS.
Town Danceboutique was a formative place for Bowyn and Martin, and it was Bowyn's first experience in an open and accepting LGBTQ environment. His favorite memories at the club were always on Halloween, he said. Patrons, including Bowyn, would go all out with their costumes to look their very best.
Bowyn and Martin met while they were both in the musical theater program at American University. Despite their years-long friendship, "Town" is the first song they have written together. They sat down over FaceTime and got to work. It was Martin's idea to pay homage to Town Danceboutique, and the song follows the story of pre-gaming, going out, and hitting the dance floor.
But the single also serves as a hype song for going out in any city, at any place.
"It was important to me for the song to remain relatable and accessible," Bowyn said. "So the whole foundation of the chorus, 'Let's go to town,' can either mean Town Danceboutique, or painting the town red and having the night of your life."
Bowyn started writing and producing his own music in 2018. He released an EP titled "A Rosy Retrospect" in 2022, and most recently released a single "A Bridge Burned Down" in June. His music is inspired by late 2000s pop and '80s synthpop, influenced by stars like Madonna and Charli XCX. Lexie Martin released her self-titled EP in 2019 and most recently came out with her single "SUPERPOWER" in 2021.
Bowyn has been a lifelong pop music enthusiast. He distinctly remembers watching Britney Spears perform "Oops!…I Did It Again" at the MTV Video Music Awards when he was a kid and thinking "That was what I wanted and what I was set to do in life."
"My heart was always with pop music," Bowyn said.
"Town" is available now for streaming on Spotify, Apple Music, and Soundcloud.
From Monáe to Madonna, fall will rock in D.C.
Local venues hosting array of queer artists in coming months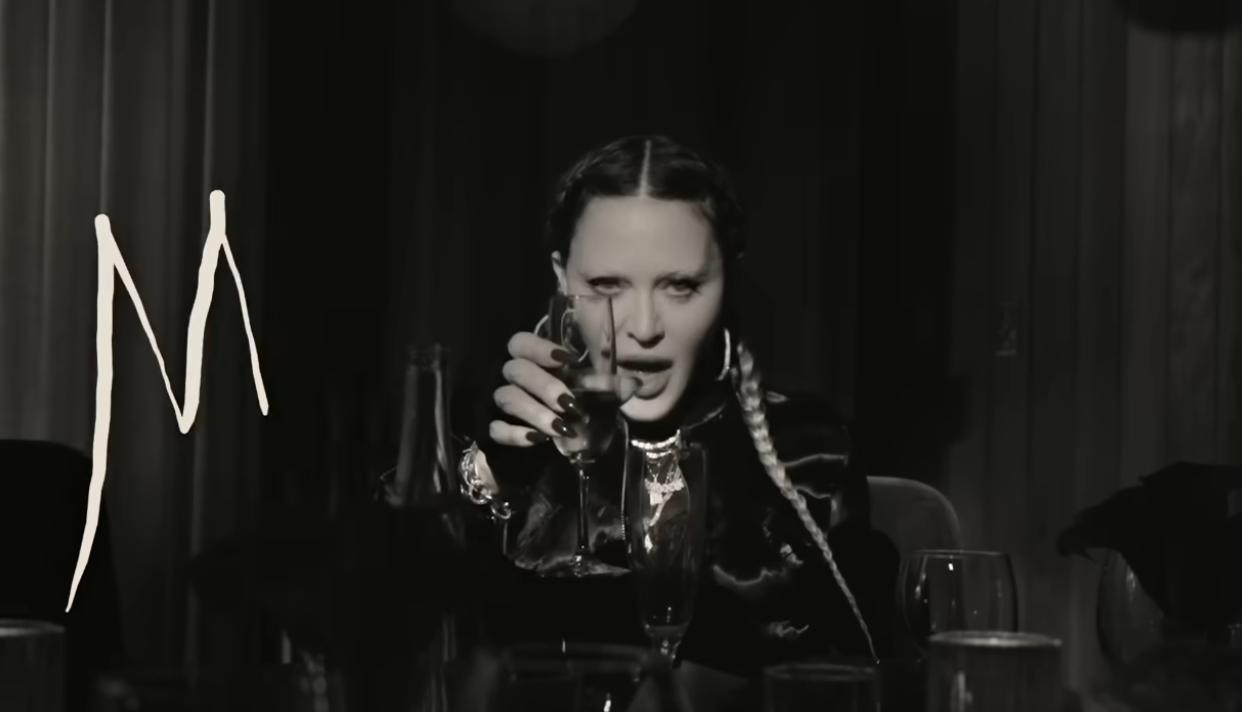 The D.C. area has many LGBTQ musical acts to look forward to this fall. Starting with pansexual and nonbinary actor and R&B singer Janelle Monáe, performing at the Anthem on Sept. 24-25 with ticket prices ranging from $135 to $301 on StubHub.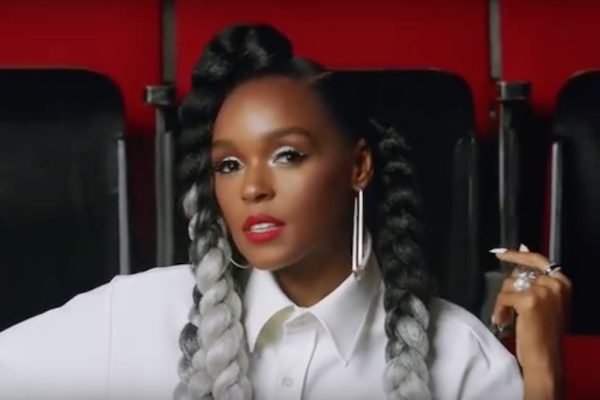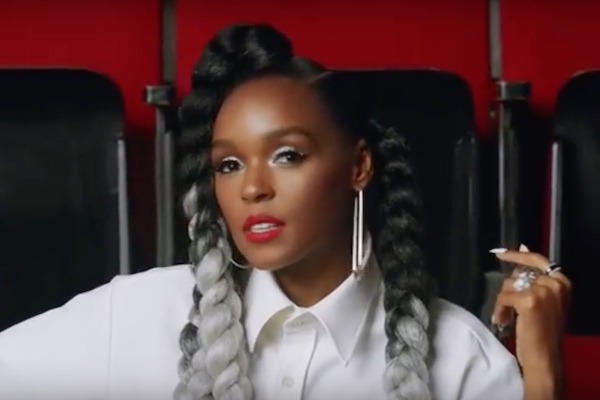 Singer Hozier's "Unreal Unearth Tour" is coming to the Anthem on Sept. 26-27. Tickets are available on StubHub starting at $324.
On Sept. 28 the CFG Bank Arena in Baltimore will see lesbian pop artist SZA's "SOS Tour" with tickets starting at $165 on Ticketmaster.
Queer indie pop singer Ashnikko is coming to the Anthem on Sept. 29 to perform their "Weedkiller Tour." Tickets available on StubHub range from $49 to $279.
Coming to Merriweather Post Pavilion in Columbia, Md., is the All Things Go Festival. Performing are lesbian singers Tegan and Sara, alt-pop singer Lana Del Rey, pop singer Carly Rae Jepson, and more. The festival will take place Sept. 30-Oct. 1 with two day passes starting at $397 on SeatGeek.
Rock band Queen will perform "The Rhapsody Tour" at the CFG Bank Arena along with Adam Lambert on Oct. 4-5. Tickets are starting at $181 on Ticketmaster.
Pop star and trans woman Kim Petras' "Feed the Beast World Tour" will reach the Anthem on Oct 12. Tickets range from $72 to $817 on StubHub.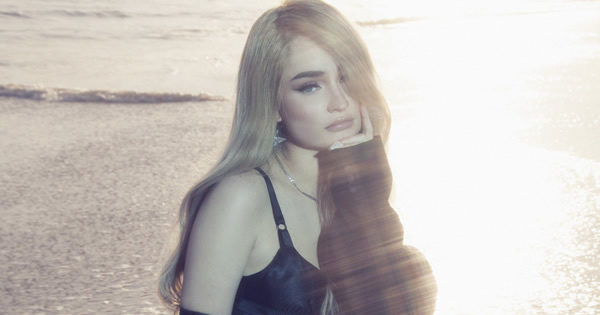 Queer pop singer Kesha is coming to the Anthem on Oct. 29 to support her new album, "Gag Order." Tickets go from $86 to $261 on Event Ticket Center.
Queer pop rapper Shygirl is co-headlining with bisexual singer Tinashe for the "Nymph" tour at the Anthem on Nov. 5. Tickets range from $45 to $145 on Ticketmaster.
Indie band Men I Trust is performing at Echostage on Nov. 15. Tickets are available on Ticketmaster for $30.
Nonbinary rapper Lil Uzi Vert's "PINK TAPE TOUR" will be at the Anthem on Nov. 21. Tickets start at $90 on StubHub.
Doja Cat's "The Scarlett Tour" will reach Capital One Arena on Nov. 27. Tickets start at $100 on Ticketmaster.
Madonna will bring her highly anticipated and delayed "The Celebration Tour" to the Capital One Arena Dec. 18 and 19. Tickets are available on Ticketmaster starting at $110.
Tom Goss to perform at Rehoboth Beach Bear Weekend
Out singer entertains at the Sands Hotel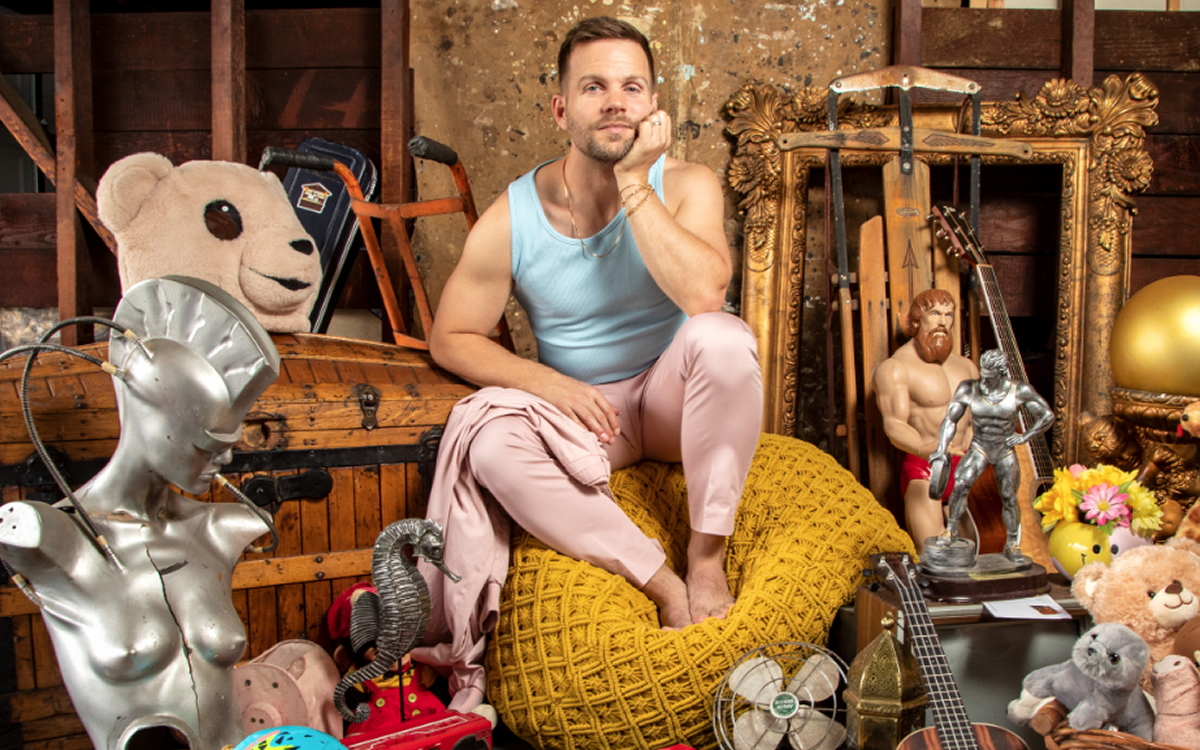 Out singer Tom Goss will perform at the Rehoboth Beach Bear Weekend on Saturday, Sept. 16 at 7 and 9 p.m. at the Sands Hotel.
He will sing his memorable songs like "Son of a Preacher Man" and "Bears," as well as tracks from his new album, "Remember What It Feels Like," where he sings about being a 42-year-old gay man still reeling from his husband's infidelity who was recently conned by a lover with a secret life now serving time in prison.
Tickets to Rehoboth Beach Bear Weekend start at $20 and can be purchased on Eventbrite.