FALL ARTS 2019: ALBUMS — 'Judy' soundtrack, Lana, Taylor and more
New record is first in four years from gay pop wunderkind Mika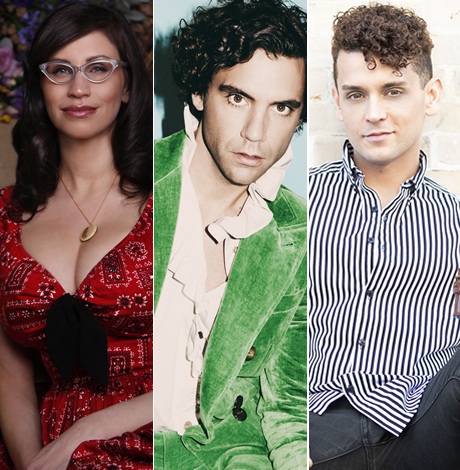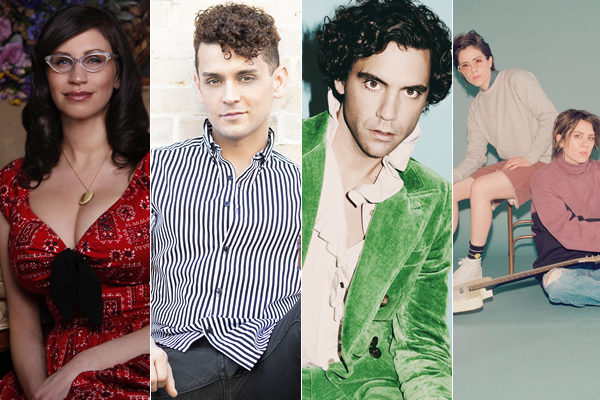 To say that new album releases have started with a bang this fall would be an understatement. Taylor Swift and Lana Del Rey have both just released highly anticipated albums. And there are several more to look forward to in the coming months.
Taylor Swift just released her seventh studio album, "Lover," which was preceded by singles "Me!," "You Need to Calm Down" and "Lover." And it has been doing incredibly well on the charts, hitting the Billboard No. 1 spot. As many have remarked, Swift is becoming more politically outspoken and the new song "You Need to Calm Down" speaks directly about LGBT issues.
Longtime favorite Lana Del Rey came out with the new album "Norman Fucking Rockwell!" that has already become a subject of controversy with critics. It was preceded by a number of singles, including the popular "Venice Bitch." It's a formidable new album, in step with her best music.
Charli XCX's new album "Charli" comes out today, her first full album since 2014's "Sucker." Preceded by six singles, it includes many of the hits that have made her popular on the dance floor, including the lead single "1999."
Also today, singer-songwriter Paula Cole will release her ninth studio album entitled "Revolution." In the lead-up, she has released the single "Go On." And the Denver-based indie group The Lumineers is coming out with "III," their first release since their 2016 "Cleopatra."
On Sept. 20, American pop-rock group Blink-182 will release "NINE," continuing the band's comeback that started with the 2011 album "Neighborhoods." Five singles have already been released from the new album, including "Blame It on My Youth," "Generational Divide" and most recently "I Really Wish I Hated You."
Kristin Chenoweth is set to release her new album "For The Girls" on Sept. 27, and there is much to look forward to. The album will feature a rendition of "I Will Always Love You" performed as a duet with Dolly Parton. The track "I'm A Woman" features both Jennifer Hudson and Reba McEntire, and "You Don't Own Me" was recorded with Ariana Grande.
On the same day, Renée Zellweger will come out withsoundtrack for the new film "Judy," the anticipated biopic about the life of Judy Garland. The soundtrack seems as though it will have no shortage of gems, including a duet with out singer Sam Smith on the song "Get Happy," and a new rendition of the holiday classic "Have Yourself A Merry Little Christmas" with gay songwriter/singer (and frequent Garland interpreter) Rufus Wainwright. 
Also on Sept. 27, the indie group Tegan and Sara are scheduled to release their ninth album entitled "Hey, I'm Just Like You." The out twins have long been vocal supporters of LGBT rights. The new album will focus on their teen years and will be released in conjunction with their new memoir "High School." In anticipation of the new album, they have released the lead single "I'll Be Back Someday."
On Oct. 4, multilingual pop artist Mika will release his fifth album "My Name Is Michael Holbrook." The gay singer has had successful pop hits in several languages, including the French track "Elle Me Dit" from his third studio album. So far he has released the singles "Ice Cream," which is heavy on theatrics in a way reminiscent of Jake Shears, and "Tiny Love."
The queer country group Karen & the Sorrows is set to release the new album"Guaranteed Broken Heart" Oct. 11, with the title cut having been released as a single. The group joins an ever-growing number of out singers, songwriters and musicians in the country music scene.
On the same day, Michael Longoria, one of the original cast members of the musical "Jersey Boys," will release his third solo album entitled "Like They Do In The Movies." The aptly titled album is filled with classic songs from films like like "Wind Beneath My Wings" from the movie "Beaches," "Rainbow Connection" from "The Muppet Movie" and "My Heart Will Go On" from "Titanic."
Also anticipated sometime this fall is the new album "Courage" from Celine Dion, as well as the album "Sketchbook" from American Idol-winner Fantasia, who will be bringing her "Sketchbook Tour" to town in October.
On vinyl, look for Kim Petras' "Turn Off the Light Vol, I" (Sept. 20), Goldfrapp's "Black Cherry" (Sept. 27), Christina Aguilera's eponymous first album on picture disc (Oct. 4), Freddie Mercury's "Mr. Bad Guy," "Never Boring" and "Barcelona" (Oct. 1), Fleetwood Mac's "Rumours in Concert: the Legendary Broadcasts" on limited edition clear vinyl (Oct. 18) and Cyndi Lauper's 1998 release "Merry Christmas — Have a Nice Life" on colored vinyl (Nov. 1).
The Atlantis to showcase musical legends of tomorrow
New venue, a near replica of original 9:30 Club, opens next month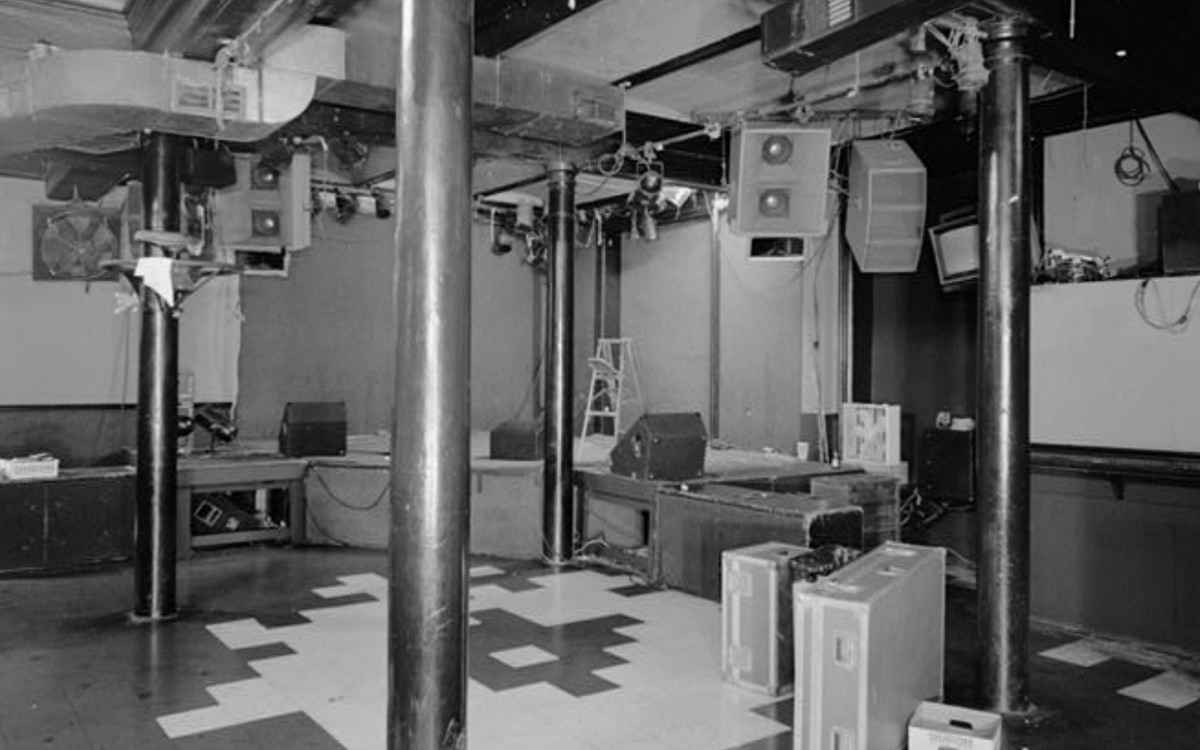 A new nirvana for music fans opens next month adjacent to the 9:30 Club. Dubbed The Atlantis, this intimate venue embraces a 450-person capacity – and pays homage as a near-replica of the original 9:30 Club.
The $10 million venue comes courtesy of I.M.P., the independent promoter that owns and operates the 9:30 Club and The Anthem, and operates The Lincoln Theatre and Merriweather Post Pavilion.
The Foo Fighters will inaugurate The Atlantis on May 30, which is also the 9:30 Club's anniversary. Foo Fighters lead singer Dave Grohl, during a concert in 2021, kicked off speculation that I.M.P was planning to open a new venue, noting that, "We'll probably be the band that opens that place, too, right?"
Other big names on the inaugural 44-show run roster: Franz Ferdinand, Barenaked Ladies, Third Eye Blind, Spoon, and Billy Idol.
To thwart scalpers, The Atlantis utilized a request system for the first 44 shows when they went on sale two weeks ago. Within four days of the announcement, fans had requested more than 520,000 tickets, many times more than the total 19,800 available. All tickets have been allocated; fans who were unable to snag tickets can attempt to do so in May, when a fan-to-fan ticket exchange opens.
While I.M.P. oversees multiple larger venues, "We've been doing our smallest shows in other peoples' venues for too many years now," said Seth Hurwitz, chairman of I.M.P. "We needed a place that's ours. This can be the most exciting step in an artist's career."
The 9:30 Club holds 1,200 people, while The Anthem has space for up to 6,000.
"This will be where we help introduce new artists to the world… our smallest venue will be treated as important, if not more, than our bigger venues. If the stories are told right, both the artists and the fans begin their hopefully longterm relationship. Its stage will support bourgeoning artists and the legends of tomorrow," Hurwitz said. Hurwitz and the team developed a tagline for the new venue: The Atlantis, Where Music Begins.
Hurwitz got his start at the original 9:30 Club, originally located at 930 F St., N.W. He was an independent booker of the club for the first six years and then he bought it, and managed the move from its original location to its current location in 1996. The venue first opened in 1980.
Audrey Fix Schaefer, I.M.P. communications director, provides further insight. "We were missing small venues in our umbrella. Big acts don't start in stadiums. We need a place for emerging artists and for the community to discover new acts. The Atlantis can help new artists grow."
While design elements are still coming into focus, Schaefer says that the space will be intimate, with almost no separation between the artist and the crowd. "There will be energy on both sides of the stage," she says.
Although The Atlantis is set to be a replica of the original 9:30, I.M.P. has spared no expense. Schaefer notes that the sound and light systems use the latest available technologies, similar to next door at the current 9:30 Club.
The Atlantis takes over the footprint of now-closed Satellite Room. The venue will have at least two bars flanking the stage; cocktails but no food will be available.
Schaefer notes that since its early days, 9:30 Club and I.M.P. "has always been a place where people are welcome. People come and feel safe with us." 9:30 Club has hosted several LGBTQ Pride parties, the BENT dance party series, and other events for LGBTQ patrons. Particular acts of note during the kickoff run include Tegan & Sarah and Tove Lo.
The Washington Blade was a neighbor to the 9:30 Club at its original F Street location back in the 1980s. Despite their proximity, noise wasn't an issue for on deadline nights, when Blade staff worked late hours.
"We would of course work later hours back then," said Phil Rockstroh, a longtime Blade staffer, in a 2016 Blade interview. "Everything was typeset and done by hand without computers and fax machines so getting through deadlines was much more time consuming."
Rockstroh said the noise wasn't a distraction.
"It wasn't too bad as older buildings were constructed more solidly," Rockstroh said. "There was only one entrance to the building and you entered so far to the elevator that went up to the other floors and then continued down the hall to the entrance to the 9:30 Club. Frequently at night if I was coming or going, there were people spilling out the doors."
"The Blade has always had a friendly relationship with the 9:30 Club," he added.
National Philharmonic to perform classical, contemporary works
Violinist Melissa White returns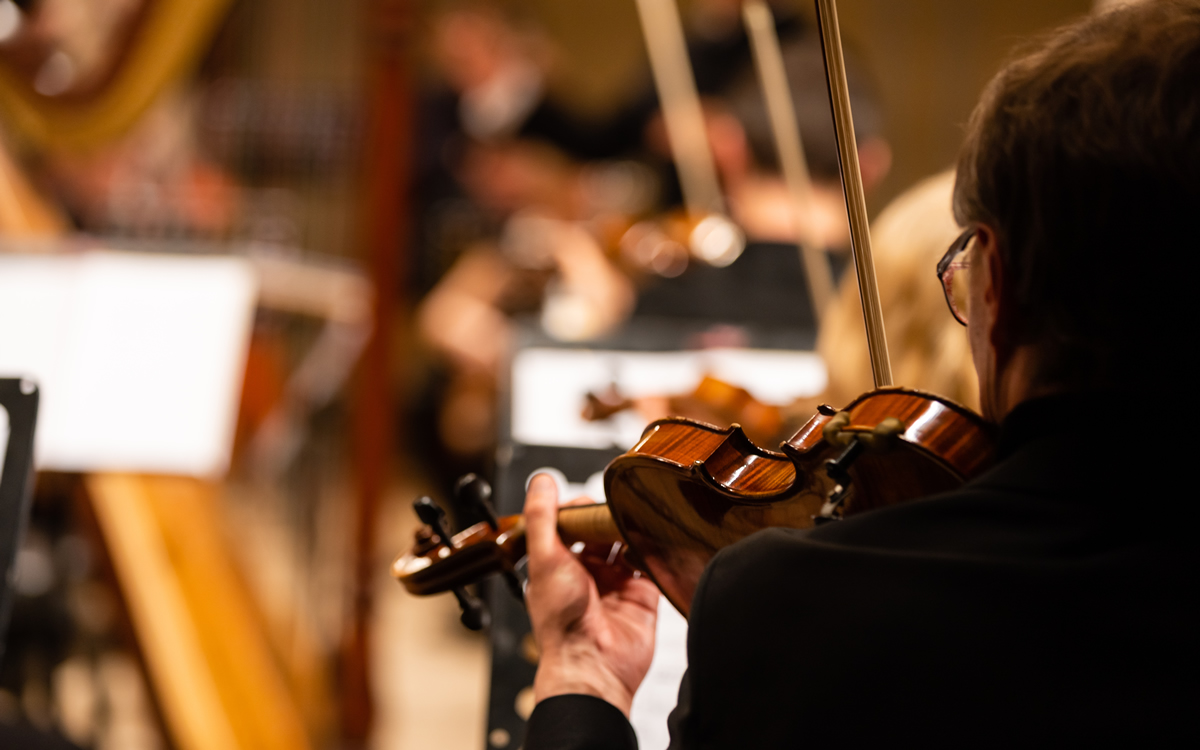 The National Philharmonic will host "Beethoven's 7th" on Saturday, April 15 at 8 p.m. at Strathmore.
Past and present will collide in this performance of contemporary works and classical masterpieces. Maestro Piotr Gajewski will direct Valerie Coleman's "Umoja, Anthem for Unity for Orchestra" Violinist Melissa White will also return to the Philharmonic to perform Florence Price's sweeping, melodic "Violin Concerto No. 2."
Tickets start at $19 and can be purchased on the Philharmonic's website.
Bruce & Janet & John Legend, oh my!
Slew of iconic acts hitting the road after pandemic cancellations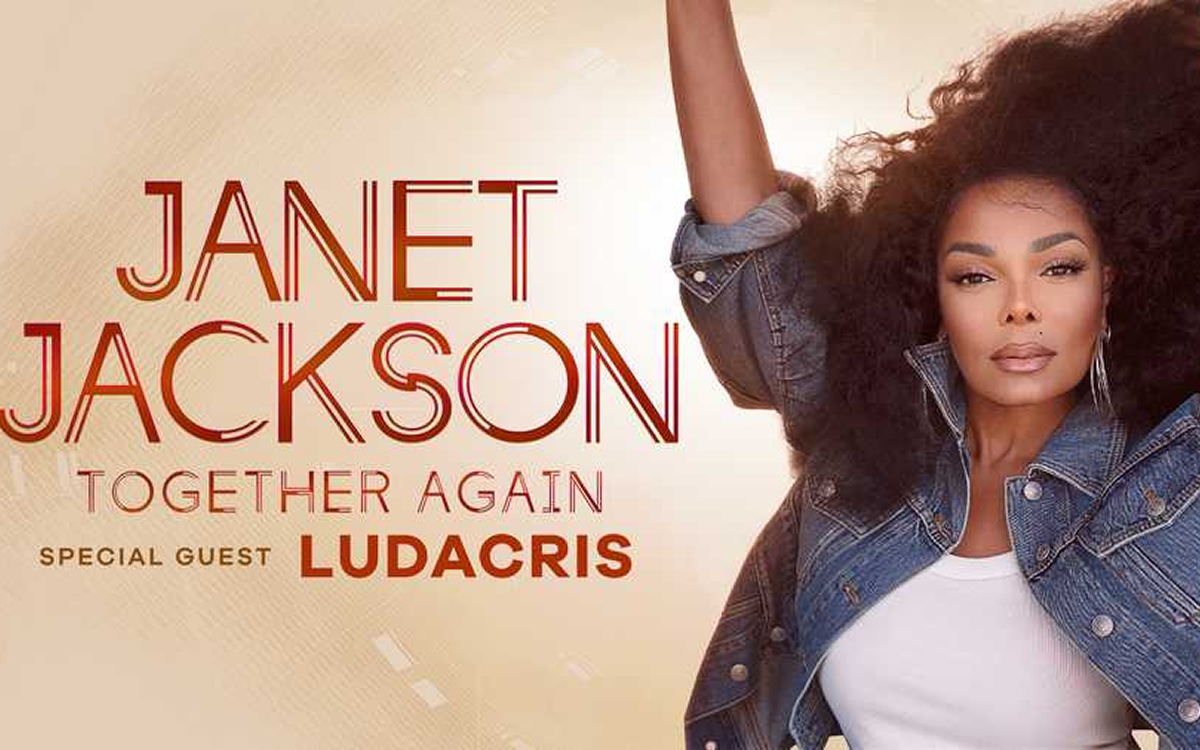 Pop and rock icons are releasing their pent-up pandemic frustrations by mounting huge tours this spring and summer. After three years of canceled and postponed shows, everyone from Bruce Springsteen to Janet Jackson is hitting the road at long last. But save your coins because the TicketMaster algorithms are driving ticket prices to astronomical highs. Here are a few highlights from D.C.-area venues this spring. Although some of the iconic acts aren't coming until summer — Beyonce, Madonna, Pink — several others are hitting the road this spring.
ANTHEM
Betty Who plays March 10; Keyshia Cole headlines the All Black Extravaganza 20 Year Anniversary tour on March 18; the Yeah Yeah Yeahs come to town on May 3; Seal brings his world tour to town on May 10; and the beloved Pixies are back on the road with a new North American tour stopping here on June 10.
9:30 CLUB
Don't miss Gimme Gimme Disco, an Abba dance party on March 18; Inzo arrives on March 31, followed by Bent on April 1; Ruston Kelly brings his The Weakness tour on April 17 along with Purr; The New Pornographers show on May 19 is sold out but there are tickets available for the May 20 show; The Walkmen have added a fourth show on May 23 because the other three shows are sold our;
CAPITAL ONE ARENA
Living legend Bruce Springsteen and the E Street Band are back with a vengeance, playing one of four area shows on March 27. (They're in Baltimore the night before.) If you missed out this time, don't worry, Bruce is playing Nats Park in September as well as at Baltimore's Camden Yards. April 1 brings the R&B Music Experience, including Xscape, Monica, Tamar Braxton, and 112. Blink-182 comes to town on May 23. And this summer watch for Sam Smith to continue his hot streak, bringing his "Gloria" tour to town on Aug.4.
JIFFY LUBE LIVE
Janet Jackson makes her highly anticipated return to the stage this spring, arriving in our area on May 6 along with guest Ludacris. The LGBTQ ally and icon has promised new music on her upcoming "Together Again Tour," which follows the pandemic-related cancellation of her "Black Diamond Tour." Jackson also plays Baltimore's newly renovated CFG Bank Arena on May 13.
OTHER HIGHLIGHTS
John Legend plays two nights at Wolf Trap on June 2 and 3; Charlie Puth follows on June 4. Wolf Trap also hosts the Indigo Girls on June 7 just in time for Pride month. Celebrate St. Patrick's Day with the Smithereens at the Birchmere on March 17. Fans of '80s alternative will be lined up for the Church also at the Birchmere at April 4, followed by Suzanne Vega on April 26. Amy Grant returns to the stage this spring and plays the Birchmere on May 2. Echostage plays host to a slew of buzz worthy shows this spring, including Ella Mai on April 8 and Fisher on May 12.