FALL ARTS 2019: GALLERIES — You're traveling through another dimension …
Local gay artist finds inspiration in classic 'Twilight Zone' series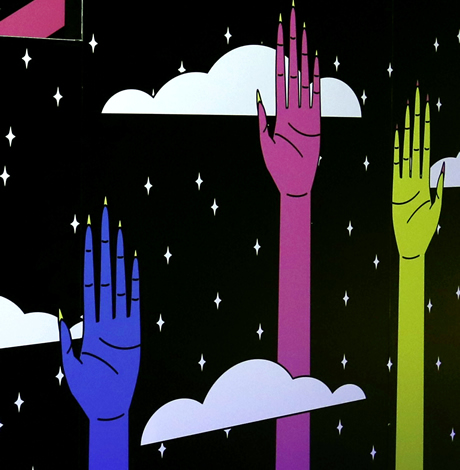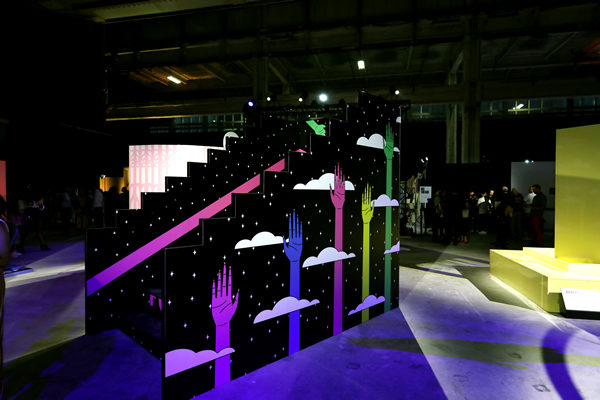 Touchstone Gallery (901 New York Ave., N.W.) hosts works by Colleen Sabo and Linda Bankerd through Sept. 29. Gallery A will feature the gallery's Touchstone Gallery Member Show. Gallery B will present Sabo's "A World of Color, My Way," which explores color in everyday settings. Gallery C will present "Lucious Landscapes" by Bankerd, a collection of abstract landscapes Bankerd created in the last three years. For more information, visit touchstonegallery.com.
Museum of the Bible (400 4th St., S.W.) showcases "Picture Books of the Past: Reading an Old Master Painting," through Sept. 30. This display explores how the medieval church used visuals to help people understand biblical stories, religious instruction and beliefs.The more than 60 pieces range from the time period of the 14th to the 19th century throughout a variety of cultures. Adult tickets are $19.99. Child tickets are $9.99. For more details, visit museumofthebible.org.
National Gallery of Art (Constitution Avenue between 3rd and 9th St. N.W.) presents "The Eye of the Sun: Nineteenth-Century Photographs" in the West Building through Dec. 1. The series offers a look at the expansion of photography from its invention throughout its first 50 years. Some photographs have never been on display including photography from Charles Isaacs and Carol Nigro. The photographs will be displayed chronologically. Admission is free. For more information, visit nga.gov.
National Gallery of Art (Constitution Avenue between 3rd and 9th St. N.W.) also showcases "Verrocchio: Sculptor and Painter of Renaissance Florence" in the West Building through Jan. 12. Fifty of his masterpieces in painting, sculpture and drawing will be displayed covering Verrocchio's expansive artistry. The National Gallery of Art is the only museum to include an exhibit solely featuring Verrocchio's work. Admission is free. For more details, visit nga.gov.
National Museum of Women in the Arts (1250 New York Ave., N.W.) presents "Live Dangerously from Sept. 19-Jan. 20. This photography exhibit explores how women are connected to nature. Featured photographers include Janaina Tschäpe, Louise Dahl-Wolfe and Justine Kurland. Tschäpe's exhibit "100 Little Deaths," which includes 100 large-scale photographs, will be displayed at the museum for the first time. Admission is free. For more details, visit nmwa.org.
Judy Chicago presents her new series "The End: A Meditation on Death and Extinction" at the National Museum of Women in the Arts (1250 New York Ave., N.W.) from Sept. 19-Jan. 20. Chicago uses almost 40 pieces of glass and painted porcelain and two large bronze sculptures to examine human mortality and species extinction. For more information, visit nmwa.org.
Artists & Makers Studio 1 (11810 Parklawn Dr., Rockville, Md.) presents the exhibits "400 Days" by Robert Stark and "Inside, Outside" by Rosa Inés Vera running through Wednesday, Sept. 25. "400 Days" features daily paintings by Stark which combines his paintings in outdoor light with abstract works. "Inside, Outside" features Vera's work which explores how wetlands and sea shores are affected by climate change. The works examine the environment from the "Outside" of landscapes to the "Inside" of the views such as plants and flowers. Jorge Gastelumendi, Global Director of Water and Energy Policy at The Nature Conservancy, will give a Gallery Talk for "Inside, Outside" on Sept. 14 from 3-4 p.m. Visit artistsandmakerstudios.com for details.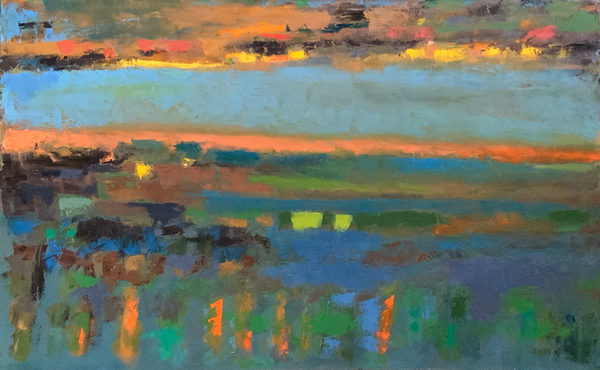 The Hirshhorn Museum and Sculpture Garden (Independence Ave., S.W. and 7th St., S.W.) introduces "Lee Ufan: Open Dimension" from Sept. 27-Sept. 13, 2020. The installation, which includes 10 new sculptures, will be the first time the Hirshhorn's plaza will be devoted almost entirely to the work of one artist. "Open Dimensions" is also the first exhibition of Ufan's work in the U.S. Ufan's other exhibit "Dialogue," a collection of paintings, will also be on display on the museum's third floor through March. Admission is free. For more information, visit hirshhorn.si.edu.
Del Ray Artisans Gallery presents "Art Inspired by The Twilight Zone" at the Colasanto Center (2704 Mount Vernon Ave., Alexandria, Va.) from Oct. 4-27. The art collection is influenced by Rod Serling's classic anthology series. Local gay artist Gordon Frank will display his piece "Journey Into A Wondrous Land." The opening reception is on Friday, Oct. 4 from 7-9 p.m. For more details, visit delrayartisans.org/exhibits.
The 22nd annual Bethesda Row Arts Festival, an outdoor street festival, takes place along Woodmont and Bethesda Avenues, Elm Street and Bethesda Lane and east of Arlington Road Oct. 12-13. The festival will feature a variety of artworks including ceramics, drawing, fiber, glass, printmaking, jewelry, metalwork, painting, photography and sculpture. There will be an art sale with proceeds benefitting D.C. Strings and youth programming at Glen Echo Park Partnership for Arts and Culture. Admission is free. For more information, visit bethesdarowarts.org.
Refinery29 presents "29Rooms: The Expand Your Reality Experience," an immersive and collaborative art experience, at D.C. Armory (2001 East Capitol St., S.E.) Oct. 18-27. The exhibit will have interactive installations and performances by brands, visionaries and other emerging creative voices. D.C. collaborators include Kali Uchi, Carolta Guerrero, the Hoodwitch, Uzumaki Cepeda, Yvette Mayorga, Dan Lam, Nnekkaa, Hanski, Trap Bob, Jamea Richmond-Edwards and the ACLU. Individual tickets are $24. Buy three or more tickets for $29 each. For more details, visit 29rooms.com.
A slow return to normal for area museums
National Gallery remains closed, but others have reopened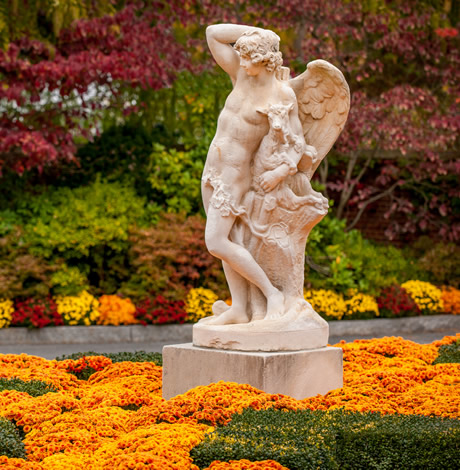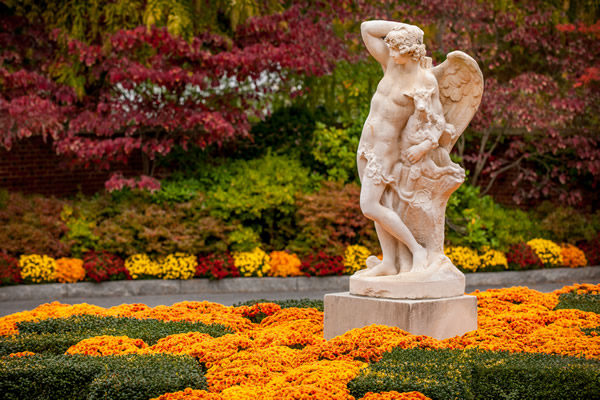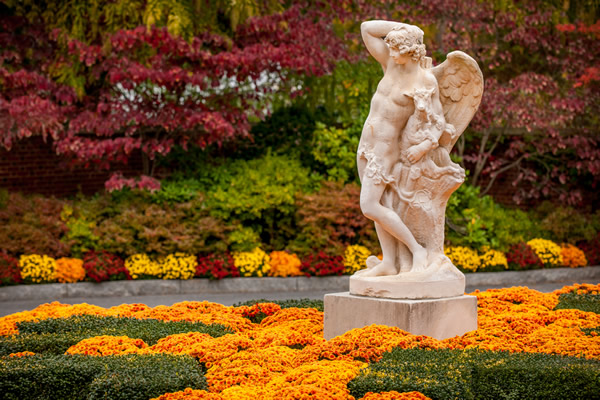 The Smithsonian Museums remain closed and the National Gallery of Art recently announced it would not open in time to commemorate its 80th anniversary. But the good news is that with COVID restrictions slowly lifting, some area museums are looking at reopening events while others have already opened their doors .
Below is a smattering of area museums that have reopened. Be sure to check with each museum directly before making plans.
• The National Zoo and the National Air and Space Museum's Steven F. Udvar-Hazy Center in Chantilly reopened on July 24.
• The Smithsonian American Art Museum, the National Portrait Gallery, the National Museum of African American History and Culture, the Renwick Gallery, The National Museum of American History and the National Museum of the American Indian reopened back in September.
• The National Gallery of Art's sculpture garden reopened last month.
• Hillwood Estate, Museum and Gardens reopened last week.
• The National Museum of Women in the Arts has also reopened.
• The International Spy Museum reopened in January.
National Portrait Gallery art competition now open
Expert panel seeks entries that broaden the definition of portraiture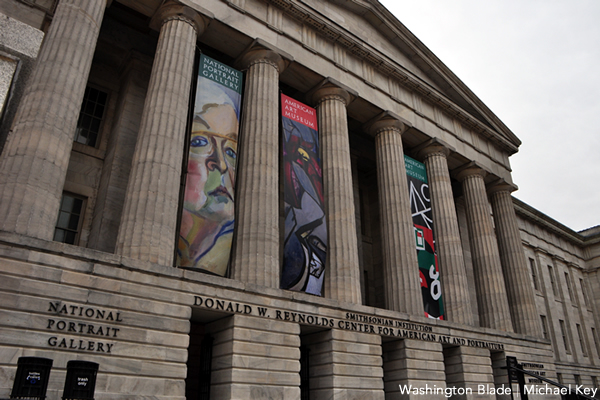 The Outwin Boochever Portrait Competition hosted by the Smithsonian National Portrait Gallery is open for submissions until Friday, Jan. 29.
This competition seeks entries that broaden the definition of portraiture with images and media that reflect the country's diversity as represented through the identities of the artists and subjects as well as their varying backgrounds depicted.
Artists 18 and up who are living and working in the U.S. and its territories are invited to submit one portrait to be reviewed by a panel of experts. First prize is $25,000 and a commission to portray a remarkable living American for the gallery's collection.
The finalists' and prizewinner's works will be included in The Outwin 2022: American Portraiture Today exhibition to be displayed at the National Portrait Gallery April 30, 2022 – Feb. 26, 2023, before continuing on to other cities.
For more information, and to submit works electronically, visit portraitcompetition.si.edu.
Transformer unveils this year's 'Queer Threads' exhibits
Features work by Schlacter, Jackson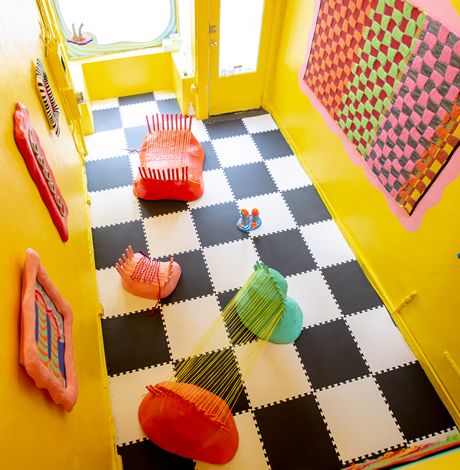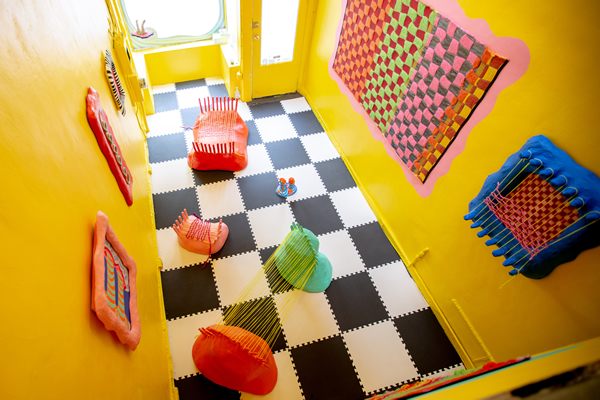 Transformer, a non-profit visual arts organization, has launched this year's exhibit of "Queer Threads" an ongoing initiative that seeks to explore LGBTQ identities through fiber and textile art forms. This year's iteration was curated by John Chaich and features work by Zoe Schlacter and André Terrel Jackson.
Schlacter's installation, titled "Darn" is crafted from yarn, paper mâché sculptures, and hand-made, wall-mounted loom structures. Schlacter is an interdisciplinary artist and designer from Brooklyn, New York. Through weaving, quilting, sculpture, and installation art, they seek to explore gendered expressions of personal style and the creative potential of trans sexuality. Schlacter's installation can be found at Transformer's storefront at 1404 P Street NW until November 14.
André Terrel Jackson's piece, titled "Crowns", celebrates Black, female-identified cultural icons as a source of inspiration for the LGBTQ community. They created a series of headpieces out of everyday hardware, rope, and other textiles. Jackson's work is on display at The Corner at Whitman-Walker at 1377 R St., N.W. until Oct. 24.