September 18, 2019 at 2:21 pm EDT | by Ed Gunts
In Baltimore, businesses fill gap left by closing of the Eagle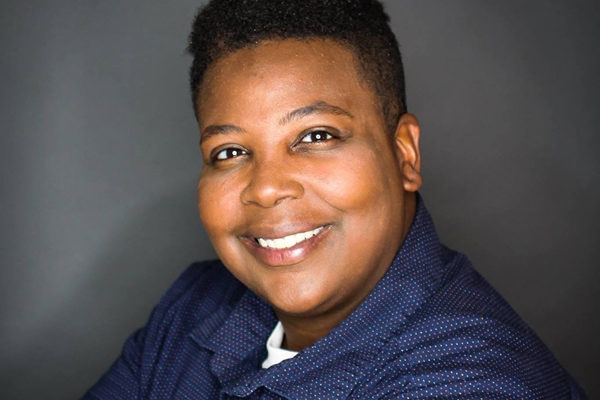 For years, the building at 1725 Ponca St. in East Baltimore was a female strip club known as Night Shift, catering to workers at the old General Motors plant and other businesses near the city's industrial waterfront.
As of last weekend, it serves a different clientele. 
On Friday a new group opened Night Shift 2.0 as an "adult entertainment experience" aiming to provide a welcoming and inclusive space for Baltimore's LGBTQ community and others. 
It's one of several establishments that are filling the void left by the temporary closing of the Baltimore Eagle on Aug. 11, after the property owner decided to change management. A reopening date for the Eagle has not been disclosed.
The closing meant that events have had to find other homes, and performers had to go elsewhere.
The Mid Atlantic Leather Woman Bootblack and Leather Woman contests were held at the Clifton Pleasure Club in Hamilton and Grand Central nightclub on Charles Street. The charitable leather group known as Hooker and Boys is hosting its 12 Days of Christmas fundraiser at the Maritime Conference Center in Linthicum Heights on Dec. 14. Starting next month, the Eagle's popular pup nights are moving to Club Orpheus at 1003 East Pratt St.
"Baltimore Pup Night has a new home," the global group known as Puppy Pride announced on its website. "After the sudden closure of the Baltimore Eagle we aren't going to stop this party. Starting Saturday October 5 (that's right, Saturday nights now), we will have Baltimore Pup Night every first Saturday of the month at Club Orpheus. Come out and enjoy the biggest ball pit around and the best pup mosh around."
Another staple of the Baltimore Eagle was drag shows, and many venues are now presenting drag brunches, drag queen bingo, RuPaul 's Drag Race watch parties and other drag-themed events. Baltimore settings include Hotel Indigo, Hotel Revival, Points South Latin Kitchen, Metro Gallery, Illusions and Golden West Cafe.
Under former owner Don Davis, Grand Central sometimes held leather-oriented fundraisers and other events when the Eagle couldn't, but Grand Central is going through a transition of its own.
Earlier this year a group called Landmark Partners bought the property at 1001-1003 N. Charles Street and announced plans to build an eight-story office building called City House Charles in place of the nightclub.
Landmark representatives have said they'll keep Grand Central open until they're ready to begin construction, and this summer they received design approval for the project from Baltimore's preservation commission. 
The new owners initially indicated the club might close this fall, but now they say they most likely won't be ready to start construction until next March and that Grand Central may remain open into 2020.
Some patrons have speculated that Grand Central might find another location where it could keep operating after March, but so far no plans have been announced. Jon Pannoni of Landmark and general manager Marc Hayes both declined to comment about the possibility of Grand Central relocating.
"That would be nice," Hayes said Saturday. "When I know something, I'll let you know."
Other LGBTQ-owned or LGBTQ-friendly bars in Baltimore include Leon's, The Drinkery and City Café in Mount Vernon; Club Bunns near Lexington Market; Gallery One in Midtown, Club 1722 on Charles Street, The Rowan Tree in South Baltimore and Mixers in Overlea. There's talk of a possible new gay bar in the works for the Old Goucher area.
Night Shift has been the most direct response so far to the Eagle's shutdown, since it's run by the Eagle's former managers.
According to Chris Jay, the new club's marketing and events manager, the group learned that the former straight strip club was available from the property owner, who contacted managers after hearing about changes at the Eagle.
The majority of the building is set up as one large, undivided party space, with two bars, three areas for go-go dancers and sophisticated sound and light systems. It holds about 175 people, and Night Shift has a staff of 10 to 15. The logo from the former Night Shift has been altered to include a red phoenix.
Jay said the building didn't need extensive work to get ready for its new iteration, which helped with the relatively quick transition. After last weekend's soft opening, it will be open in September on Fridays, Saturdays and Sundays, from 7 p.m. to 2 a.m.
Night Shift will have a grand opening on Oct. 4, with a drag show hosted by entertainers Betty O'Hellno and Shawnna Alexander, and an expanded fall schedule will be announced closer to that date.
One event that moved from the Eagle to Night Shift is Sunday Karaoke with Anita Minett, from 8 p.m. to midnight.
Jay said that Night Shift definitely welcomes patrons from the Eagle, but it isn't trying to be a hard-core leather bar. Its goal, Jay said, is to be a space where everyone feels welcome.
"How do you build a safe space that, really, whoever you are and wherever you come from, you can find comfort in? That's the goal. I want you just to be able to walk in the door and be like, OK, I belong here. I don't want people to look around and be like, I don't see anybody who looks like me."
In planning the new venue, Jay said, managers drew inspiration from a variety of sources, including the Boom Boom Room pansexual gatherings in Washington, Studio 54 in Manhattan and the diverse parties on The Get Down series from Netflix.
"I want this to be Wonderland for people," Jay said. "I want people to come and just have an experience. At the Eagle, the spaces were very segmented. There was The Tavern and then The Code Bar and then The Nest. They were all very separate from one another.  Being in one big space really allows us to create the sense here that, when you walk in the door, you know what's happening in the bar. You don't have to go searching for it anymore. It's there. And that's what I really love about it."
If the first weekend is any indication, patrons got the message about diversity. The crowd was as mixed as it gets, including cowboys, Goths, lesbians, preppies, kinksters, leather dudes, drag queens, people of color, trans patrons, cops and at least one go-go pup.
Although the staff comes from the Eagle, Jay said, there aren't any requirements to recreate what was there. It doesn't have to be a leather bar. The employees of Night Shift are free to take what they learned and tailor a space for Night Shift's patrons.
"The Eagle was a great learning experience," Jay said. But "the biggest thing that I can do here is whatever I want. That's the thing. I don't have to adhere to any kind of brand rules. That's gone. And you know, people can have conversations around what an Eagle is all day, but here we don't have to do that. It doesn't have to be anything other than what it is."