September 20, 2019 at 1:39 pm EDT | by Philip Van Slooten
Queer keyboard virtuosos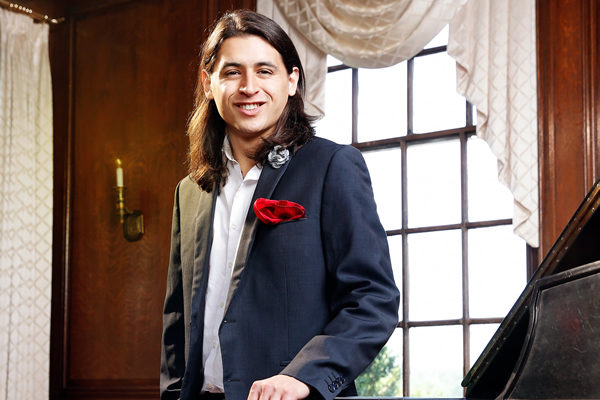 Lots of big queer keyboard opportunities in the coming days.
Organist Nathan J. Laube plays a dedicatory recital for the finally completed Lively-Fulcher organ at Cathedral of St. Matthew (1725 Rhode Island Ave., N.W.) tonight (Sept. 20) at 7:30 p.m. It's free. Upcoming events there are Oct. 20 (Paul Hardy) and Nov. 16 (CUA Symphony Orchestra). Details at stmatthewscathedral.org/music. 
Newly out pianist/singer-songwriter (and Eastman grad) Chris Urquiaga plays Blues Alley (1073 Wisconsin Ave., N.W.) with a mix of pop, R&B and Latin Tuesday, Sept. 24 with shows at 8 and 10 p.m. He's a Silver Spring, Md., resident. Tickets are $22 at bluesalleylive.com. 
And openly gay organist Christopher Houlihan performs with orchestra on Tuesday, Oct. 1 at St. Ann Roman Catholic Church (4001 Yuma St., N.W.) at 7 p.m. in a program featuring solo works and the rarely performed "Symphonie Concertante" by Joseph Jongen. A $20 donation is recommended. Details at christopherhoulihan.com.