January 18, 2019 at 2:55 pm EST | by Patrick Folliard
Singers shine in Signature's Judy Garland tribute cabaret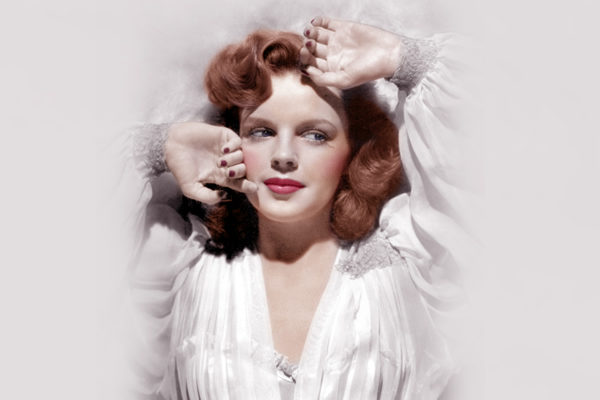 'Judy Garland: A Star Is Born' 

Through Jan. 26

Signature Theatre 

4200 Campbell Ave.

Arlington, Va.

$38

703-820-9771
Celebrating one of history's greatest voices can get a little tricky. So rather than overthink things, Signature Theatre's new cabaret, "Judy Garland: A Star Is Born," jumps right in and gives a fresh and fun account of Garland's legendary talent.
Out director Matthew Gardiner, who also conceived the cabaret, keeps it simple: Two singers, a couple musicians and an unadorned stage except for, of course, a baby grand piano and an outsized, iconic photo of Garland. By morphing The ARK (Signature's smaller black box space) into an intimate club setting, Gardiner creates the ideal environment for an informal evening saluting the brilliant though troubled performer.
The singers, who so pleasingly cover Garlands' hits, are Awa Sal Secka and Katie Mariko Murray. The terrific pair is accompanied by music director/pianist Chris Urquiaga, and Bill Hones on standing bass. In about 90 minutes and almost 20 songs, they track Garland's career from her debut as vaudeville toddler Frances Gumm; meteoric rise to stardom at MGM; comebacks with the film "A Star Is Born" and seminal, award-winning concert performances; and finally decline and untimely death from accidental drug overdose in 1969 at just 47.
The familiar playlist reads like a dream, Mariko Murray and Sal Secka ably take turns with the classic material: "Zing! Went the Strings of My Heart," "You Made Me Love You," "The Trolley Song," a plaintive "By Myself," "The Man That Got Away" and others.
Sel Secka gives a gorgeous rendition of "The Boy Next Door," first sung by Garland in the 1944 film classic "Meet Me in St. Louis" directed by one of her husbands and Liza's father, Vincent Minelli. Sal Secka's luscious take on the standard is the highpoint of the show.
There are duets too including a jazzy "Ding-Dong! The Witch Is Dead!" from "The Wizard of Oz" (1939). The show lovingly closes with "Over the Rainbow," famously from the same film, followed by a superb encore that I won't reveal.
Sel Secka and Mariko Murray share both narration duties and a playful rapport. Though their patter can be a tad unpolished at times, a charming enthusiasm and love for Garland always shines through.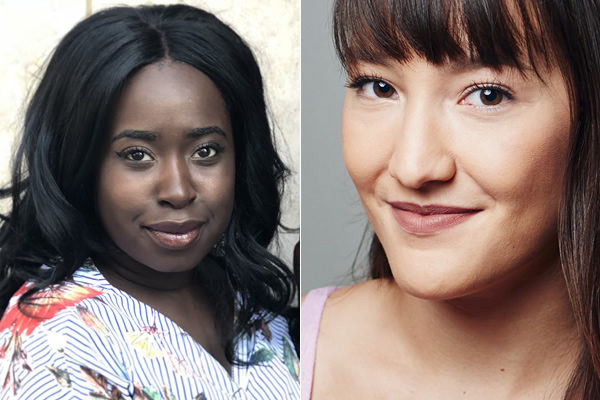 Gardiner, who adores Garland and danced to her albums as a little boy at home in suburban Maryland, neither eschews Garland's highs of stardom nor the terrible lows including unceasing criticism of her appearance, prescribed amphetamines for pep and weight loss, a difficult abortion, a dependence on drugs and alcohol and on and on.
The uglier particulars are well known to diehard Judy fans. Yet, when delivered by performers who are newly acquainted with the seamier details of the star's life, followed by gasps of disbelief from some uninitiated audience members, these facts drive home the harsher realities of Garland's legend.
The show skips over the dubious sexuality of some of Garland's husbands and her father's attraction to young men. There's no mention of her death possibly sparking the Stonewall riots. But it does include some surprises (for me, anyway). Like who knew the great Johnny Mercer wrote "That Old Black Magic" with Garland in mind? Or that after her death, Frank Sinatra paid off Garland's sizeable debts?
The cabaret singers' affinity extends to Urquiaga, the accompanist. They enjoy when he takes a key-pounding, hair-tossing solo; but, like Mariko Murray wise cracks, it's always "Back to Judy."
Perhaps what's most striking here, is how the singers who were born long after Garland's death, display an authentic exuberance and deep respect for the woman and her artistry. They're awed by her consummate storytelling and the vulnerability found in her performances. That's some tribute.