September 23, 2019 at 12:03 pm EDT | by Staff reports
Looking back: 50 years of the Blade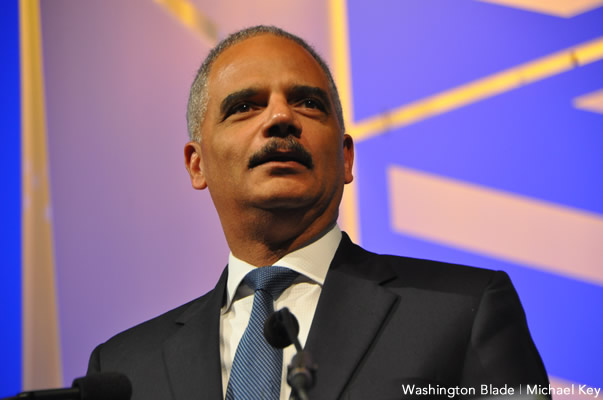 Five years ago, the Blade's Oct. 3 issue led with the story of Attorney General Eric Holder's resignation after six years in the Obama administration.
President Obama hailed Holder's tenure, saying he revitalized the Civil Rights Division at the Justice Department.
"And several years ago, he recommended that our government stop defending the Defense of Marriage Act," Obama said. "A decision that was vindicated by the Supreme Court, and opened the door to federal recognition of same-sex marriage and federal benefits for same-sex couples."
It would be another year before the U.S. Supreme Court would legalize same-sex marriage in all 50 states in the Obergefell decision.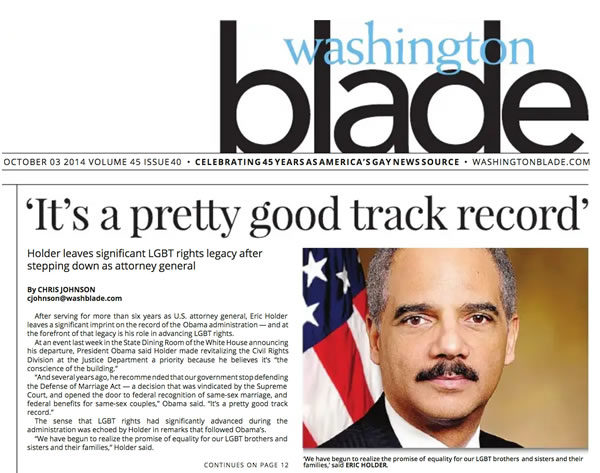 Visit washingtonblade.com/archives to view the Blade's one-of-a-kind archive published in partnership with the D.C. Public Library.