Calendar: Sept. 27-Oct. 3
Parties, shows and events in the week to come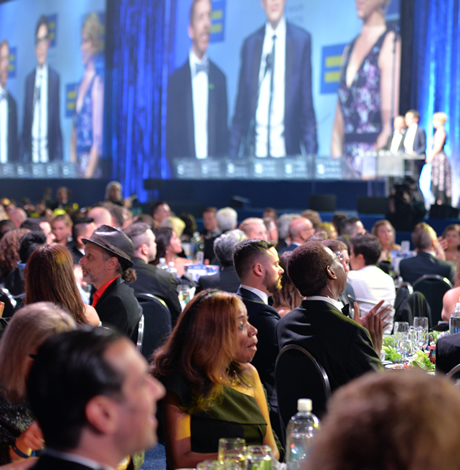 Friday, Sept. 27
The Fall LGBTQ Community Happy Hour Rooftop Social is tonight from 7-9 p.m. at the Embassy Row Hotel (2015 Massachusetts Ave., N.W.). Guests gather on the Embassy's rooftop lounge to enjoy the view, network and socialize. Registration is free but required for admission. For more information, visit eventbrite.com.
Saturday, Sept. 28
The National Trans Visibility March is today from 9 a.m.-1:30 p.m. beginning in Freedom Plaza (1455 Pennsylvania Ave., N.W.). March organizers seek to raise awareness of anti-trans policies as well as engage both local and national elected officials in an ongoing dialogue. The event is free and all are invited to participate. Visit transmarchondc.org for more information.
The Human Rights Campaign's National Dinner is tonight from 5-11 p.m. at the Washington Convention Center (801 Mt. Vernon Pl., N.W.). HRC is a leading national advocacy organization working for the equal rights of the LGBTQ community through education, research and political activities. The national dinner features a cocktail reception, silent and live auction, elegant dinner, live entertainment, speakers and guests. For tickets and information, visit capitalpride.org.
Blisspop Disco Fest featuring Chromeo is tonight at the 9:30 Club (815 V St., N.W.). Doors open at 10 p.m. and tickets start at $40. Canadian electro-funk duo Chromeo was featured in DJ Mehdi's song "I Am Somebody" and has supported indie rock groups. Also performing are Dam-Funk, RAC and Robotaki. Tickets and information at 930.com and ustreetmusichall.com.
The D.C. Queer Theater Festival Reading Series is tonight from 7-10 p.m. at Center Arts in the D.C. Center (2000 14th St. N.W., Suite 105). The festival showcases new and unpublished work from local playwrights performed as a developmental table reading. After each reading is a playwright talkback session and a reception with light fare, wine, beer and nonalcoholic beverages. Tickets for each reading is $10 and $25 for the series. For tickets and information, visit thedccenter.org.
Sunday, Sept. 29
Bishop Gene Robinson preaches today at 10:30 a.m. at St. Thomas Parish's new location (1517 18th St.,N.W.) followed by a reception on the rooftop balcony. St. Thomas will join with St. Luke's church for the occasion. Robinson was consecrated in 2003 as the first openly gay bishop in a mainline Christian denomination. He moved to Washington upon retiring in 2013. Details at stthomasdc.org.
The D.C. Front Runners Distance Run meets today at 9 a.m.-noon for their weekly Sunday run beginning from the Taras Shevchenko Monument (22nd and P St., N.W.). D.C. Front Runners is an LGBTQ group welcoming runners for exercise in a fun and supportive environment. Running route distance is 8-12 miles and participants can run at their own pace. For more information, visit dcfrontrunners.org.
Gayborhood Night Piano Bar is tonight from 5-8 p.m. at Freddie's Beach Bar and Restaurant (555 23rd St., S, Arlington, Va.). Gayborhood Night fosters greater community for LGBTQ and allies and an opportunity to enjoy happy hour specials with neighbors. Everyone is welcome. Free door prize raffle around 7 p.m. for more information, visit freddiesbeachbar.com.
Monday, Sept. 30
Walking With Anthony's seventh annual charity celebrity golf tournament and dinner is today at the Country Club of Fairfax (5110 Ox Rd., Fairfax, Va.). Player registration starts at 9:30 a.m., lunch is at 12:30 p.m., cocktails and the silent auction is at 4:30 and dinner starts at 5:30. Proceeds benefit the Walking with Anthony Foundation which promotes spinal cord injury education, research and grants to individuals with SCI. Visit walkingwithanthony.org for more information.
JR.'s Bar (1519 17th St., N.W.) presents Showtunes Monday with Vagenesis tonight starting at 8:30 p.m. The event opens with a happy hour showtune singalong and continues with $4 draft pints, special performances and giveaways. For more information, visit jrsbar-dc.com or Facebook events.
Tuesday, Oct. 1
"Sheer Madness" runs tonight starting at 8 p.m. in the Kennedy Center theater lab (2700 F St., N.W.). This show is an interactive comedy whodunit that lets audiences solve the crime. With more than 13,200 performances at the Kennedy Center, Sheer Madness is the second longest-running play in the history of American theater (its sister production in Boston is number one). For tickets and information, visit kennedy-center.org.
August Wilson's "Fences" continues its run at Ford's Theatre (511 10th St., N.W.) tonight at 7:30 p.m. Set in segregated Pittsburgh in the 1950s, this play depicts the life of a former Negro League baseball star now scraping by as a sanitation worker. He takes responsibility for his wife and son's well-being, but betrays them in ways that will alter their lives forever. "Fences" explores the walls we build around ourselves and our loved ones as well as what walls say about divisions in our society. Visit fords.org for tickets and information.
Wednesday, Oct. 2
The Center Careers Discussion Group is tonight from 6-7 p.m. at the D.C. Center (2000 14th St., N.W., suite 105). The Center Careers Job Club meets weekly at the D.C. Center on Wednesday as a weekly job support group. Details at thecenterdc.org.
Thursday, Oct. 3
The Asian Pacific Islander Queer Support Group meets tonight at 7 p.m. at the D.C. Center (2000 14th St., N.W., suite 105). The group has been renewed for 2019 and runs every first Thursday of the month. The event is a closed space and only for individuals who identify as queer and Asian and/or Pacific Islander. For more information, visit thedccenter.org.
DC Center to host estate planning seminar series
Three sessions presented by Murray Scheel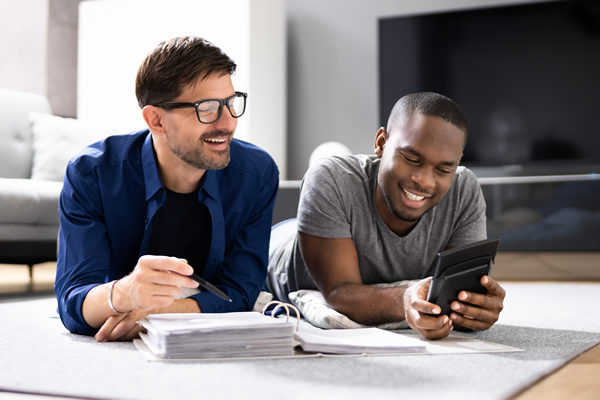 The DC Center for the LGBT Community and the DC Department on Aging and Community Living will host "Estate Planning Tools with Murray Scheel" via Zoom. 
Scheel will walk guests through the process of taking care of the end-of-life planning business that needs to be addressed during the golden years. Scheel is Senior Staff Attorney at Whitman-Walker Health's Legal Services.
This event series will consist of three 1.5-hour sessions:
Jan. 19, 3 p.m. – "Tools for while you're living" (overview, general power of attorney, healthcare power of attorney, disposition of remains, etc.)
Jan. 26, 3 p.m. – "Tools for after you're gone" (living wills, last wills, assets, etc.)
Feb. 2, 3 p.m. – "Healthcare insurance & long term care" (Medicare, Medicaid, correcting misinformation, skilled nursing, hospice care, etc.)
To register for this event, visit the DC Center website.
DC Center to host legal seminar for trans people
Attorney Richard Tappan and paralegal Miranda Shipman to give legal advice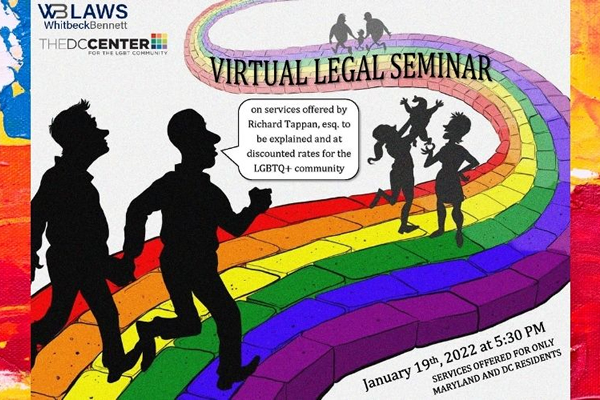 The DC Center for the LGBT Community will host a "Gender and Name Change Legal Seminar" on Wednesday, Jan. 19 at 5:30 p.m. online.
Attorney Richard Tappan and paralegal Miranda Shipman will give legal advice and speak on the importance of the legal community within the LGBTQ community, the difficulties of the LGBTQ community in the legal field and name and gender changes.
Guests can find the link at the DC Center website.
Busboys and Poets to focus on peace in 2022
Special guests include Angela Davis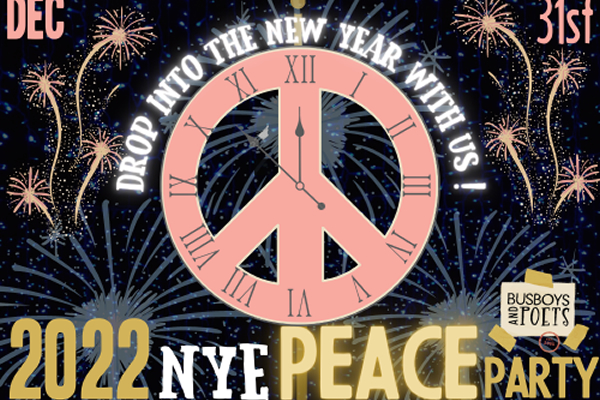 Busboys and Poets will host "The 2022 NYE Peace Party" on Friday, Dec. 31 at 9 p.m. at Busboys and Poets in Columbia.
The event will feature peace activists and literary powerhouses such as political activist, philosopher, academic, scholar and author Angela Davis, activist, scholar and educator Gina Dent, and renowned writer, poet, playwright and activist Sonia Sanchez, among others.
There will also be live music, food, party favors, champagne toast and free parking. Tickets are available on Eventbrite.