October 11, 2019 at 10:46 am EDT | by Mike Silverstein
How Trump (and the Blade) brought me out to my fraternity brothers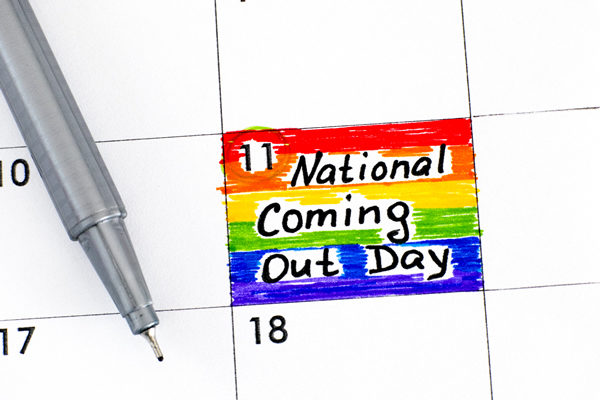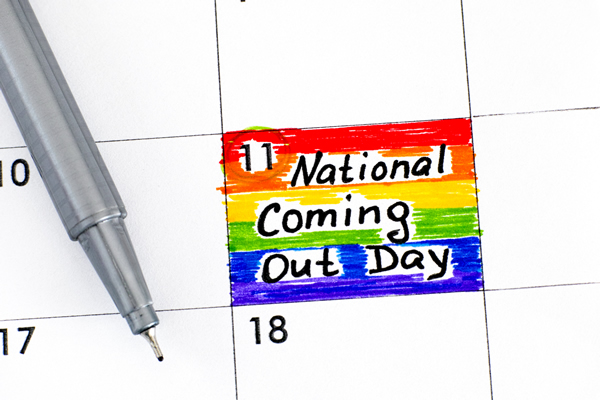 Yep. Absolutely
Donald Trump brought me out last year to my college fraternity brothers, some of whom I hadn't seen in 48 years. Trump, along with five local religious leaders, two retired judges, Colby King, the Internet, and the Blade.
It's a story I want to share with you on this National Coming Out Day.
In June 2018, those religious leaders and retired judges sent a letter to the Alcoholic Beverage Control Board, requesting that we hold a Fact Finding Hearing to determine whether the owner of the Trump International Hotel was eligible for a liquor license. They cited section 301 of Title 25 of D.C. Municipal Regulations that a license holder must be of "good character." They argued in their filing that Donald Trump was not.
The case made local and national news. On Saturday, July 27, 2018, Washington Post opinion page writer Colbert King wrote on the editorial page, "This is a case that the ABC Board cannot duck."
King wrote that we had a responsibility to look into the president's "lack of character," and that that "the spotlight is now on members of the ABC Board."
Just to make sure everyone knew he meant business, Colby published our names and brief biographies. Mine mentioned my career at ABC News and my tenure as an Advisory Neighborhood Commissioner. 
I started getting e-mails at my D.C. government address: Trump is the devil. You are the devil. Leave him alone. Take away his license. Leaguer, Congratulations!
"Leaguer, Congratulations?"
Leaguer was my pledge name when I pledged my college fraternity more than 50 years ago. Short for "little leaguer." My fraternity big brother was more than six feet tall. I was much shorter and into athletics. So, to the brothers, I was then and still am "the leaguer."
The e-mail was from Bill Fuhrman, who was president of the Sigma Pi Chapter of Alpha Epsilon Pi at American University during my senior year, when I served as vice president. And there were maybe a dozen people copied, some with e-mail addresses that included their names.
"I am writing you via the only possible communication path I know," Bill wrote. "This afternoon, my "Little," Russ, e-mailed me the story in the Blade about your very recent ANC election. Congratulations.
"His email was on the heels of a story Len sent this morning to several of your 'linked' fellow AU fraternity brothers."
The Blade reference stopped me cold. There are plenty of Google references to my being an ANC Commissioner, but only the Blade refers to me as openly gay. So by referencing the Blade, Bill found a way to ask the question without actually asking the question. 
Bill then went on to inform me where those listed on the e-mail were living, including those who had married their pinmates. We had lost touch when the chapter was kicked off campus for a time in the mid-70's after a hazing incident, and records were lost. He then made a request:
"Give me a call if you would like to (partially) catch up on the last 48 years: (858) xxx- xxxx cell . . or . . (760) xxx-xxxx at my law office (the 1st 30 minutes is at no charge)."
I called Bill and we chatted for more than an hour, and he gave me other phone numbers to call, and asked that I write a note to let the brothers know what I'd been up to for the last nearly half century. And to not be a stranger. 
I wrote an e-mail that began by recounting my career in broadcast journalism, local politics, and the exciting world of background acting. Then, it was coming out time.
"Now that we've finished with the professional part of my life," I wrote," it's time for the personal part and the big reveal. So here it is:
Yep. Absolutely
Tom and I have shared our lives for 38 years. He was a department store exec, and when retail started to crater, he went into human resources. I have learned that you can become Italian by osmosis and talk with your hands. I've also learned a lot about north Jersey, and know a lot of places that were in The Sopranos, because I now have extended family in Lodi, Garfield, and other towns that are more Eye-talian than Rome."
Words can't adequately express how good it felt to write that. My fraternity brothers were probably the last group in my life to come out to. We shared so much during college, and yet there was that one thing back then I felt I could not share. And so, at the age of 70, I spoke my heart to them about hiding who I was during our college years.
"This is awkward, because it deals with honesty. And you can't be completely honest with others about matters in which you are not completely honest with yourself."
"I knew I might be gay in high school, but in the 1960s, the world was a very scary place to be gay. Who wants to be part of a despised and mocked minority? Have no friends? Or be shut out from your career path? I did like sports and girls and politics and beer, so I decided I would will myself to be straight and be like everybody else."
I shared with them my coming out process, and that constant fear that at least some people in my life might not accept me if they knew I was gay. And how everything changed on Sept. 17, 1981.
"Tom and I met during an endless weather delay and ground stop at Newark Airport, and we became friends. It took more than a year to move in together, but we've been an item for 37 years, thanks to People Express."
I closed by saying how good it was to reconnect with them this way. 
"I'm still me. And you're still you," I wrote. "I'd love to hear your voice."
It took me a week to write that e-mail, which had the subject line, "What I've been up to the past 48 years, or Love, Leaguer."
And then I pressed send.
The responses and phone calls came almost immediately. 
Tom and I have received invites from as far away as Portland, San Diego, and Charleston. And there are regular phone calls and weekly lunches. 
Oh, and I wasn't the only one. Russ sent me an old chapter photo, and I saw on it plenty of other….politicians. A California state legislator. A 15-term Massachusetts state lawmaker. And an Undersecretary of Interior for National Parks. All in the same pledge class. And a deputy mayor of San Francisco as well. 
I wasn't the only gay brother, either. The former head of Victory Fund was also a brother, but Brian came along a few years later.  
The Trump case dragged on beyond my term on the board, so I was doubly blessed. First, I didn't have to rule on it. Second, it brought some dear friends back into my life.
They always knew me. Only now, they know me better. And they are still my brothers.
Coming out is a process that has a beginning but lasts a lifetime. 
Happy National Coming Out Day, everyone!  
Mike Silverstein a former member of the D.C. Alcoholic Beverage Control Board.