October 18, 2019 at 3:17 pm EDT | by Lou Chibbaro Jr.
U.S. Attorney suggests possible change in D.C. hate crimes law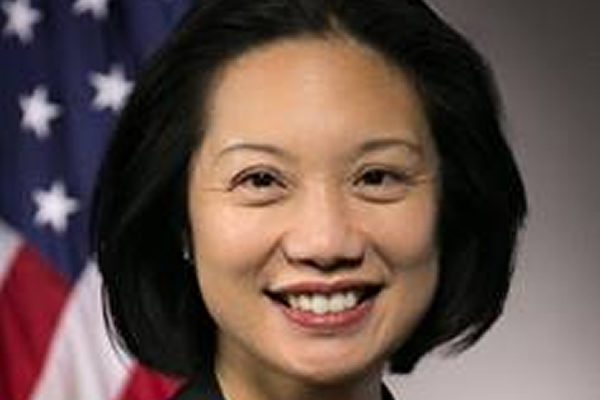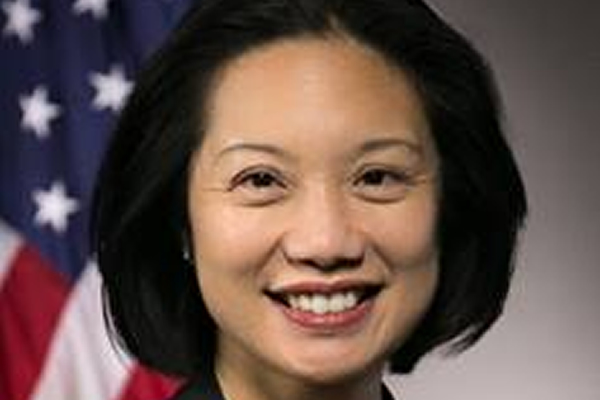 U.S. Attorney for the District of Columbia, Jessi K. Liu, told an Oct. 10 meeting of her office's Hate Bias Crimes Task Force that less than clear language in the city's hate crimes law has made it difficult for prosecutors to obtain convictions in hate crime cases.
Liu said she and her team of prosecutors believe certain language in the D.C. Bias Related Crimes Act of 1989 has resulted in the drafting of instructions for juries that have confused jurors and made them more likely to find a defendant not guilty of a hate crime even when the evidence of a hate motivated crime is very strong.
"We're continuing to look at whether there are revisions to the D.C. code, the bias related crimes statute that might be advisable," said Liu, who noted discussion on this question surfaced at a meeting of the task force earlier this year.
"We had a discussion about what are some of the challenges and limitations of the statute and are there improvements that could be made and that ought to be suggested," she said. "So we welcome anybody's input on that."
The meeting last week of the Hate Bias Crimes Task Force, which was held at the city's Reeves Center municipal building, took place two months after the Washington Post reported in an investigative story on D.C. hate crimes that the U.S. Attorney's Office dropped the hate crime designation for most people charged with a hate crime by D.C. police in 2018.
In its examination of 2018 hate crimes cases in D.C., the Post found that out of 204 reported hate crime cases, D.C. police made arrests in 59 of those cases involving adult offenders. But the Post found that the U.S. Attorney's Office only prosecuted three of them as hate crimes, deciding to drop the hate crime designation made by D.C. police in all the other cases.
At least nine of the 2018 reported hate crimes cases involved LGBT people as victims, including transgender women.
Liu has said in the past that prosecutors in her office carefully review all cases brought by D.C. police and drop the hate crime designation only in cases where there is insufficient evidence to secure a conviction by a jury.
The Washington Blade asked Liu about her office's decision to drop most of the hate crime designations for the 2018 cases in an interview after last week's task force meeting ended.
"I guess the first point I want to make about that is that we do prosecute the vast majority of the underlying crimes in those cases," Liu said. "So I think it is important for everybody to understand that," she said.
"The other thing I think is very important for people to understand is that the D.C. police have different standards for flagging potential bias related crimes than we do when they bring charges," she continued. She noted that the D.C. police standard instructs officers investigating a crime to check a box on a reporting form when they "have reason to believe" a possible bias crime was committed.
"We have to show it being a bias related offense beyond a reasonable doubt," Liu said. "So it is a much higher standard."
During the Oct. 10 meeting, which more than a dozen LGBT activists attended, Liu reported she has made a number of changes in her office's violence related crime program that she believes has strengthened the office's ability to investigate and prosecute hate crimes.
Among other things, she said she has put in place a second hate crimes coordinator and hired an experienced prosecutor from the Office of the D.C. Attorney General, Barbara Chesser, to serve as the new Chief of the office's Early Case Assessment Section, which acts like an intake section.
Chesser, who spoke at the meeting, described in detail how her section carefully screens all arrests by D.C. police and other law enforcement agencies with a bias-related crime designation. She noted that under the city's hate crimes law, a hate crime designation cannot be made unless there is sufficient evidence to prosecute an arrested person on the underlying crime such as assault and a long list of other offenses.
"Sometimes looking at the hate bias evidence, it's fine to start the charge right there and then and add the [hate] enhancement," she said. "And sometimes the offense and the enhancement could use more investigation. It can use more time than we can give it on the day the case comes in because we have to get our cases to court on the same day the arrests come to us," she continued.
"So in those cases we can charge the underlying offense and send the enhancement portion to a grand jury for further investigation," Chesser told those attending the meeting. She said that as part of the investigation her office goes beyond what police may have looked at such as checking social media to see if the person arrested has a history of making bias or hate related statements against various groups.
Also speaking at the meeting was Charles Willoughby, who Liu recently named as Deputy Chief of the office's  Misdemeanor Section and as Hate Crimes Coordinator.
Among community members attending the meeting who asked questions about the office's prosecution of hate crimes were Gay & Lesbian Activists Alliance President Bobbi Strang, transgender activist Dee Curry, and lesbian activist Jan Hamilton.
In discussing her concern that the D.C. hate crimes law has flawed language, Liu explained that the jury instructions to which she referred are drafted by a special committee associate with the courts. But she said members of the committee have said the instructions they make are based on their interpretation of the law.
Liu told the meeting last week a dispute over the interpretation of a section of the law that defines how a hate crime should be defined for a jury and how jury instructions should be crafted is currently before the D.C. Court of Appeals, which is expected to issue a ruling on the matter in the near future.
According to Liu, the dispute centers on whether a jury is required to find that bias or hate was the sole motive for an underlying crime in order to find the defendant guilty of a hate crime enhancement of the underlying offense. She said that interpretation has confused juries when the defense argues that other motives were at play such as an argument or dispute, making it harder to obtain a conviction.
"Our position is as a legal matter we would read that all we have to show is that bias is a motivating factor," Liu said. "And there could be other factors motivating what happened but the bias is one of perhaps several motivating factors," she said.
"That is not clear in the law," Liu said. "We have had defense counsel argue that this statute requires that bias is the only reason for the offense. That is now in front of the D.C. Court of Appeals.
Under the city's hate crimes law, a conviction on a hate crime designation could subject the defendant to a sentence one and a half times greater than a conviction without the bias crime enhancement.
D.C. Council Chair Phil Mendelson (D-At-Large) told the Blade on Tuesday he is skeptical about Liu's assertion that the Bias Related Crimes Act's language is unclear and could be the cause of a jury finding people not guilty of hate crimes.
However, Mendelson said that if Liu can show that the law in some way is restricting the interpretation by courts to require juries to find that bias is the sole motivation in order to hand down a conviction, he thinks the Council would be open to look at a possible change in the law.
Mendelson said the Council's Committee on the Judiciary and Public Safety is scheduled to examine the U.S. Attorney's Office's prosecution of the crimes at a hearing on Oct. 23. He said that would be the appropriate place for Liu to raise the issue of a possible need to change the hate crimes law.
Lou Chibbaro Jr. has reported on the LGBT civil rights movement and the LGBT community for more than 30 years, beginning as a freelance writer and later as a staff reporter and currently as Senior News Reporter for the Washington Blade. He has chronicled LGBT-related developments as they have touched on a wide range of social, religious, and governmental institutions, including the White House, Congress, the U.S. Supreme Court, the military, local and national law enforcement agencies and the Catholic Church. Chibbaro has reported on LGBT issues and LGBT participation in local and national elections since 1976. He has covered the AIDS epidemic since it first surfaced in the early 1980s. Follow Lou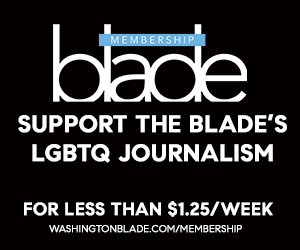 Sign Up for Blade eBlasts