Calendar: Oct. 25-31
Miss Adams Morgan, High Heel Race among this week's highlights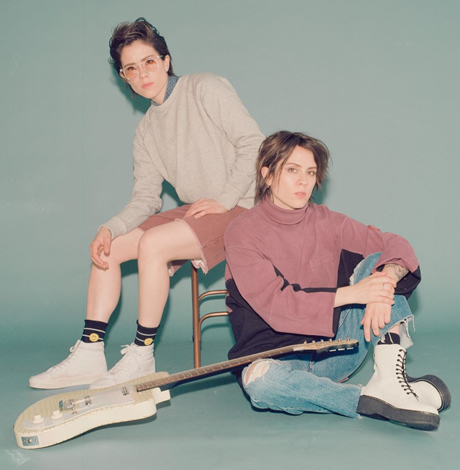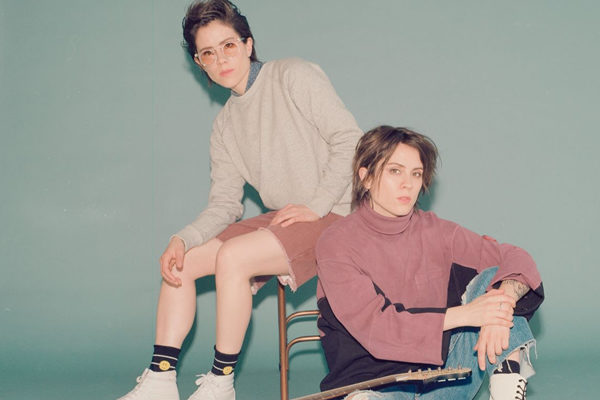 Friday, Oct. 25
Tonight is the Your Voice; Our Voice Town Hall Meeting from 6-9 p.m. at the HRC (1640 Rhode Island Ave., NW). This free event is presented by the Gay Men's Health Collaborative and gives gay/bisexual men of color an opportunity to voice their needs to community leaders and advocates. The panel includes local community influencers, D.C. Council Members, CBO representatives and public health professionals. For more information, visit eventbrite.com. 
Sleater-Kinney performs at The Anthem (901 Wharf St., SW) tonight at 8 p.m. Tickets start at $37. This American rock band (both members are bi) was influence by the riot grrl movement and is a part of the indie rock scene. Tickets available at ticketmaster.com. 
Saturday, Oct. 26
The 2019 Walk and 5K to End HIV is today from 7:30-11:30 a.m starting in Freedom Plaza. Whitman-Walker Health and Real Talk D.C. host this fundraising event to fight HIV. Proceeds benefit Whitman-Walker's community health and outreach efforts to provide culturally inclusive and accessible care to all. For more information, visit walktoendhiv.org. 
The D.C. Halloween Bar Crawl is today from 3-11 p.m. at Dupont Circle. Tickets start at $22.49. Cost includes drink and meal specials. All door cover charges are waived for this holiday event and led bracelets will guide participants through the crawl. Live staff will be on hand to assist as well. Participating venues and ticket information at barcrawllive.com. 
PT in the Park, hosted by the Mayor's Office of Veterans Affairs and Sarge Fitt, is today from 8-10 a.m. and includes free outdoor fitness sessions in Kenilworth Park (1900 Anacostia Dr.). This event promotes Mayor Bowser's FitDC health and wellness initiative, as well as encourages District residents to pursue a healthier lifestyle. It's open to the public and admission is free. For tickets and information visit eventbrite.com/e/pt-in-the-park-tickets.
Miss Adams Morgan 2019: Passport to Adventure is tonight at 6 p.m. at the Washington Hilton (1919 Connecticut Ave., N.W.). Tickets start at $85 and part of the proceeds benefit local LGBT charities. Guests are encouraged to come in travel-themed costumes. For more information, visit eventbrite.com. 
Sunday, Oct. 27
The Reel Affirmations film festival screens "Seahorse: The Dad Who Gave Birth" today from 12:30-2 p.m. at the GALA Hispanic Theatre (3333 14th St., N.W.). This U.K. film directed by Jeanie Finlay is about a gay transgender man unprepared for the reality of carrying his own child. Tickets are $14 and available via reel-affirmations.ticketleap.com.
Tegan and Sara perform tonight at 7 p.m. at the Lincoln Theatre (1215 U St., N.W.). This Canadian indie pop band is composed of identical twin (lesbian) sisters who are both songwriters and together have released numerous studio albums and EPs. Tickets start at $40.50 and are available at ticketfly.com. 
Monday, Oct. 28
An Artist Panel Talk with John Paradiso, Shen Wei and Matt Storm and hosted by the Corcoran School of the Arts and Design at the George Washington University is today from 4-5 p.m. at Gallery 102 (22nd St., N.W.). Paradiso's multimedia work addresses issues of identity, sexuality, health and love. Storm's photography engages transgender and queer issues, and Wei's intimate and poetic portraits have been exhibited internationally. More information at corcoran.gwu.edu/gallery-102. 
The Queer Caucus Happy Hour is tonight from 6:30-9:30 p.m. at Freddie's Beach Bar and Restaurant (555 23rd St., S, Arlington, Va.). This monthly happy hour, hosted by the Metro D.C. Democratic Socialists of America, is at a venue not far from the Crystal City metro and is open to the public. More information on Facebook Events.
Tuesday, Oct. 29
The 33rd annual 17th St. High Heel Race is tonight from 7-10 p.m. The race is at 9. It's free. Look for the event on Facebook for details. 
Pride Outside and National Geographic's LGBTQ Staff Association host an LGBTQ history walking tour of Dupont with Dr. Brock Thompson today from 5:30-7 p.m. starting at the National Geographic Museum (1145 17th St., NW). Thompson is a historian at the Library of Congress and will share information on D.C.'s first official gay pride celebration and the history of the High Heel Race. Visit Facebook events for more information.
The 9:30 club (815 V St., NW) hosts Big Freedia with Low Cut Connie tonight starting at 7 p.m. Big Freedia, aka Freddie Ross (who's gay), is the queen of New Orleans bounce music and helped popularize the once underground hip-hop genre. Low Cut Connie is a Philadelphia rock band knowledge for their high-energy live show. Tickets are $25 for this genre-bending event, and are available at ticketfly.com. 
Wednesday, Oct. 30
The Washington National Opera presents "Otello" tonight at 7:30 p.m at the Kennedy Center Opera House (2700 F St., N.W.). Tickets start at $59. This Verdi opera based on Shakespeare's play was last staged by WNO nearly 20 years ago. For tickets and information, visit kennedy-center.org.
Thursday, Oct. 31
Decades Horror Story is tonight starting at 10 p.m. at Decades (1219 Connecticut Ave.). The "American Horror Story" theme will fill the venue's multiple floors and will include everything from an asylum to a haunted hotel. Tickets are $10 at eventbrite.com.
Thirst Trap Thursdays with host Venus Valhalla continues at Pitchers D.C. (2317 18th St., NW) starting at 11 p.m. This weekly event features cocktails and queer entertainment. Show starts at 11 p.m. sharp. Visit pitchersbardc.com for details. 
Holi-Slay Drag Brunch at Commentary
Cake Pop hosts entertainment experience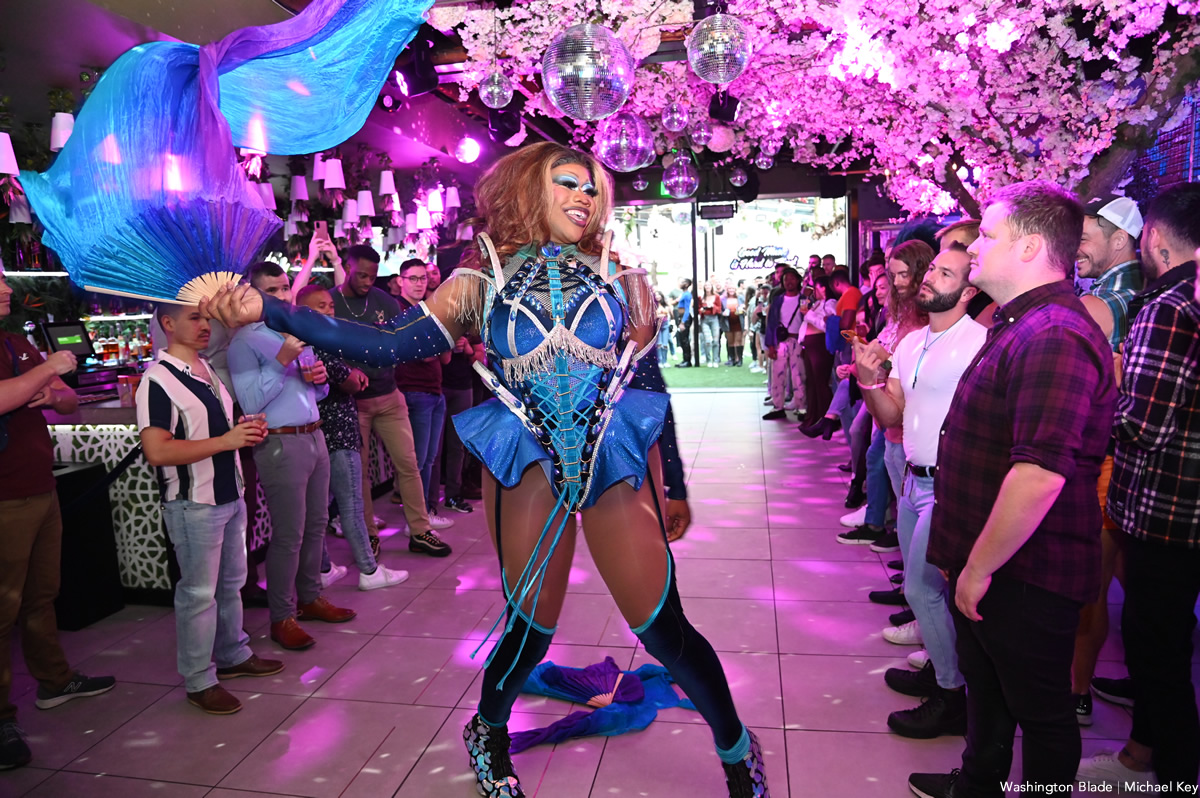 The Commentary Social House is partnering again with SADBrunch on Sunday, Dec. 3 for a 'Holi-Slay' drag brunch hosted by Cake Pop.
Doors open at 11 a.m. and the shows kick off at noon for an experience filled with entertainment, food, and performances by none other than Amber Lexington, Kayden Chloe, and Cake Pop.
Admission includes a seat and a meet and greet with the queens. A brunch buffet, a la carte menu, and brunch cocktails will be available for purchase during the event. This event will run until 2 p.m. and is open to ages 21 and above.
Tickets for the event are $25 and can be found on Eventbrite.
Are you a gladiator fan? Look no further
Rugger Bugger 2023 held at Red Bear Brewing
"Rugger Bugger 2023" will be on Sunday, Dec. 10 at 6 p.m. at Red Bear Brewing Co. by the Washington Scandals.
This will be a night of cabaret, drag, go-go dancing, and a final Roman Gladiator themed strip tease. Guests are encouraged to bring tips for the performers. All money goes toward funding players at the upcoming Bingham Cup in Rome May 2024.
Tickets are $20 and can be purchased on Eventbrite.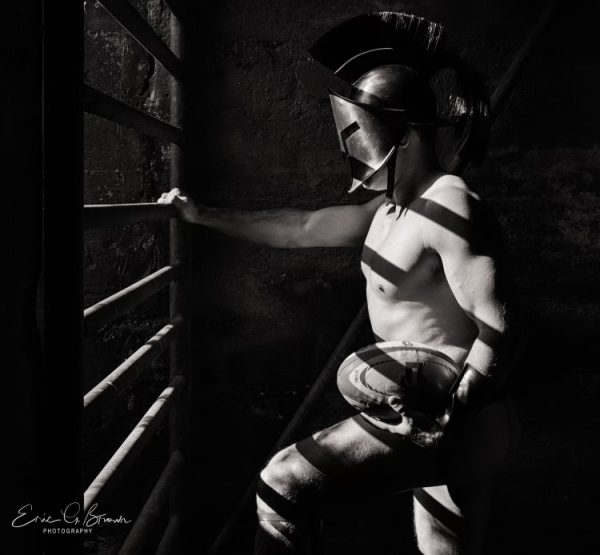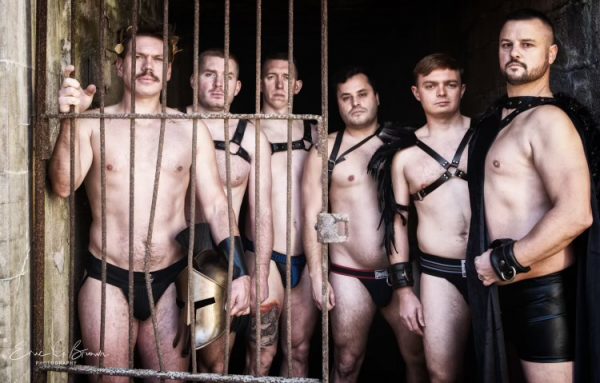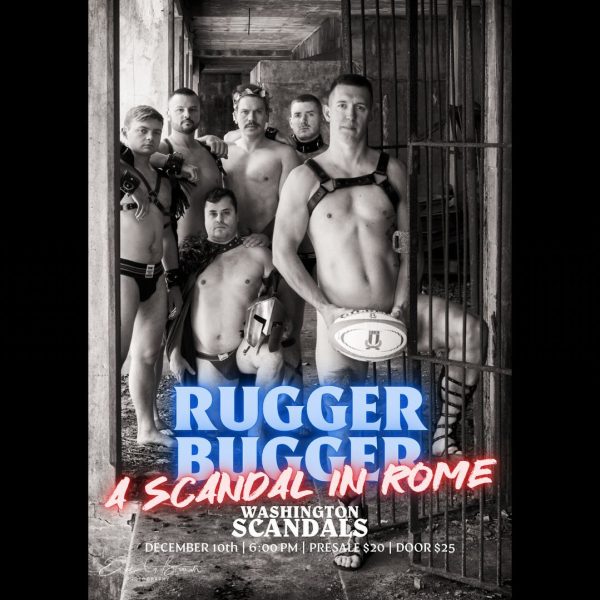 Calendar: December 1-7
LGBTQ events in the days to come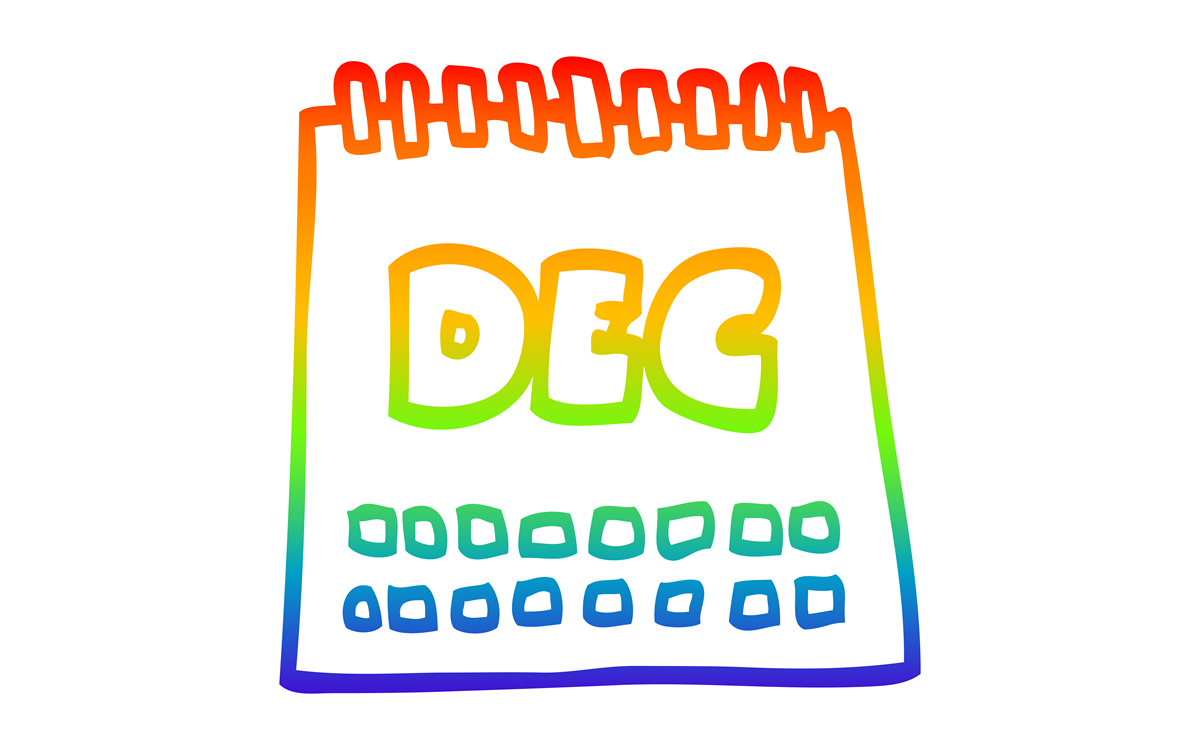 Friday, December 1
Center Aging Friday Tea Time will be at 2 p.m. on Zoom. This is a social hour for older LGBTQ adults. For more details, email [email protected].
Go Gay DC will host "LGBTQ+ Social" at 7 p.m. at The Commentary. This event is ideal for meeting new people and making new friends in a casual, facilitated environment. Admission is free and more details are available on Eventbrite.
Saturday, December 2
LGBTQ People of Color Support Group will be at 1 p.m. on Zoom. This peer support group is an outlet for LGBTQ People of Color to come together and talk about anything affecting them in a space that strives to be safe and judgment free. For more details, visit thedccenter.org/poc or facebook.com/centerpoc.
Go Gay DC will host "LGBTQ+ Brunch" at 11 a.m. at Freddie's Beach Bar & Restaurant. This fun weekly event brings the DMV area LGBTQ community, including allies, together for food and conversation. Attendance is free and more details are available on Eventbrite.
Sunday, December 3
AfroCode DC will be at 4 p.m. at Decades DC. This event will be an experience of non-stop music, dancing, and good vibes and a crossover of genres and a fusion of cultures. Tickets cost $40 and can be purchased on Eventbrite.
Go Gay DC will host "LGBTQ+ Coffee & Conversation" at 12 p.m. at As You Are. Guests are encouraged to come enjoy an evening of Italian-style dining and conversation with other LGBTQ+ folk on the enclosed front patio. Admission is free and more details are available on Eventbrite. 
Monday, December 4
Center Aging Monday Coffee and Conversation will be at 10 a.m. on Zoom. LGBT Older Adults — and friends — are invited to enjoy friendly conversations and to discuss any issues you might be dealing with. For more information, visit the Center Aging's Facebook or Twitter.
Tuesday, December 5
Universal Pride Meeting will be at 7 p.m. on Zoom. This group seeks to support, educate, empower, and create change for people with disabilities. For more details, email [email protected].
Wednesday, December 6
Job Club will be at 6 p.m. on Zoom. This is a weekly job support program to help job entrants and seekers, including the long-term unemployed, improve self-confidence, motivation, resilience and productivity for effective job searches and networking — allowing participants to move away from being merely "applicants" toward being "candidates." For more information, email [email protected] or visit www.thedccenter.org/careers.
"Estate Planning Webinar" will be at 5:30 p.m. on Zoom. This webinar teaches about the basics of wills, trusts, and other estate planning documents. To RSVP, visit the DC Center's website.
Thursday, December 7
The DC Center's Fresh Produce Program will be held all day at the DC Center for the LGBT Community. No proof of residency or income is required. For more information, email [email protected] or call 202-682-2245.
Virtual Yoga Class with Jesse Z. will be at 12 p.m. online. This is a weekly class focusing on yoga, breath work, and meditation. Guests are encouraged to RSVP on the DC Center's website, providing your name, email address, and zip code, along with any questions you may have. A link to the event will be sent at 6 pm the day before.