November 4, 2019 at 4:26 pm EST | by Lou Chibbaro Jr.
3 gay men hospitalized after attack on P Street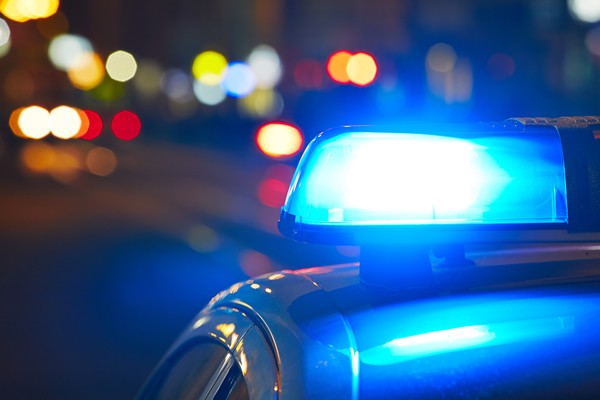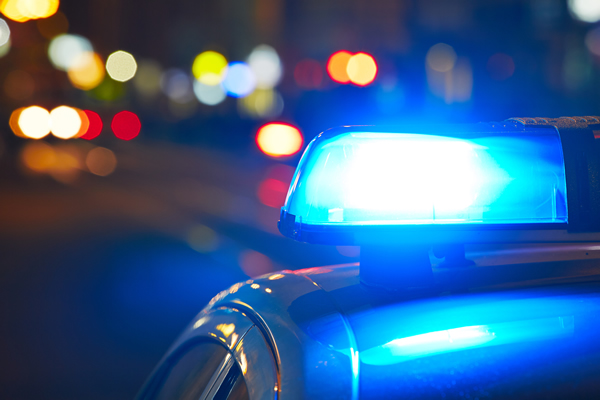 Three gay men were treated and released from a local hospital following a Halloween night attack on the 1400 block of P Street, N.W., in which an unidentified attacker "used homophobic language" while assaulting the men, according to a police report and a Facebook account of the incident by one of the victims.
"Without provocation or warning, Suspect 1 punched Victim 1 in the head then slammed Victim 1's head into a glass window, causing serious bodily injuries," the D.C. police report says. "Victim 1 was knocked unconscious and needed multiple staples to his head to close the laceration," the report says. The report classifies the incident as a suspected hate crime.
In a Facebook message, one of the victims who identified himself as Timothy Luke provides an account of the incident, calling it an act of hate but saying he is uncertain whether the incident was a hate crime.
He says his husband Andy was one of the others assaulted in the incident along with their friend Jeremey. Luke and Andy are members of the D.C. LGBTQ+ cheerleading group Cheer DC, according to Hayley Dingerdissen, director of communications for Cheer DC.
"On Thursday evening, my husband Andy, our dear friend Jeremy, and myself were victims of an assault," Luke states in his Facebook posting.
"Many homosexual and derogatory slurs were stated during the attack, however, I am unable to firmly state whether this was a hate crime or just a heinous attack," he says in his posting.
"After spending many hours in the ER until early Friday morning, Jeremy and I are lucky to have walked away with minor injuries," Luke states in his Facebook message. "However, Andy was not as fortunate. A severe concussion and 7 staples on his scalp later, I was able to bring him home."
The police report says the incident occurred between 10:10 p.m. and 10:15 p.m. on Thursday, Oct. 31 in "front" of 1435 P Street, N.W., which is the address for Number 9, one of two gay bars located in the Logan Circle neighborhood. Neither the report nor Luke in his Facebook message provides a description of the attacker's appearance.
Luke couldn't immediately be reached by the Blade for comment. Dingerdissen said she would forward a message from the Blade to Luke and his husband to see if they would agree to an interview about the incident.
Among the details she said she could not provide was whether the three men were entering or leaving Number 9 bar when the attack occurred.
Logan Circle Advisory Neighborhood Commissioner John Fanning said Second District D.C. Police Commander Duncan Belione told him that one or more of the victims in the attack told detectives in a follow-up interview on Sunday that the suspect had been inside Number 9 before the incident started and a dispute may have occurred over an umbrella. Fanning said Belione indicated he or another police official would provide more details about the incident at the regularly scheduled meeting of ANC 2F on Wednesday evening.
"We are aware of the incident but it's not clear what happened yet," said Number 9 co-owner Ed Bailey. "We are working with the police and compiling video to accurately figure out what happened," Bailey told the Blade.
On Tuesday night, D.C. police released a video of the suspect and photos made from the video along with an updated statement asking the public for help in identifying the suspect.
"Anyone who can identify this individual or who has knowledge of this incident should take no action but call police at 202-727-9099 or text your tip to the department's TEXT TIP LINE at 50411," the police statement says. The statement says the incident has been designated an aggravated assault offense "potentially being motivated by hate or bias."
In an incident in August in which a group of juvenile males assaulted and robbed a transgender woman at a gas station on Minnesota Ave., N.E. in a late-night attack, D.C. police were able to make three arrests after releasing video images of the attackers taken from a security camera at the gas station. Police listed the incident as a suspected hate crime.
Although Luke did not provide any details of where the attack against him and his husband and friend occurred or a description of the attacker in his Facebook message, he said in his posting the three men were grappling over the issue of hate related violence.
"Whether we see it or witness it personally, hate occurs every day in so many forms," Luke wrote in his message. "For some reason, there are many individuals in this world that want to hate and cause division because of differences between us. Rather, we should celebrate our diversity and open our eyes to how our differences can better our world," he said.
"This event will not stop us – so I urge each of you to stand with us as we turn this pain into courage and strength," Luke said. "We will not hide who we are; yet, we will continue to be resilient and to fight for the safety and rights for ALL human beings."