November 7, 2019 at 12:19 pm EST | by Lou Chibbaro Jr.
Gay candidate's role as drag performer surfaces in 2020 Del. race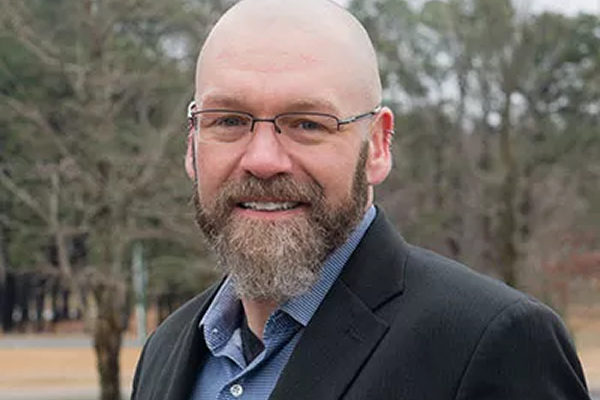 A Democratic member of the Delaware House of Representatives came under fire last month for making disparaging remarks about a gay man running against him in the Democratic primary next year because his gay opponent performed in a drag show to raise money for his campaign.
Delaware State Rep. Earl Jaques (D-Glasgow) quickly apologized for his remarks, saying they were "insensitive, hurtful, and simply wrong."
Jaques, 72, had earlier told the Delaware News Journal he was taken aback when he learned his opponent, Eric Morrison, 45, a human resources project manager for JP Morgan Chase Bank, performed in drag at a campaign fundraiser.
Morrison has said he has performed as a female impersonator for 25 years, becoming one of the first known drag performers running for a seat in a state legislature.
"That's so far off-base for our district, it's unbelievable," the News Journal quoted Jaques as saying in an Oct. 23 article. "You wonder what the point is. You can have fundraisers, I don't care about that," he told the newspaper. "But dressing in drag? Really?"
According to the News Journal, Jaques, who's considered a moderate Democrat, suggested Morrison's involvement in drag could be at odds with several churches in the district.
"I'm not sure he represents the people who attend those places of religion," he told the newspaper. "If he's actually having a fundraiser in drag, I don't think those churches would endorse that…I'm just saying it's a little different, that's for sure."
Democratic Party leaders of the Delaware House, including House Speaker Pete Schwartzkopf (D-Rehoboth Beach), took the unusual step of criticizing fellow Democrat Jaques for his comments about Morrison, saying House Democrats have "taken great pride" in strengthening LGBT protections in Delaware, the News Journal reported.
"We have spoken with Rep. Jaques and expressed our disagreement with what he said," the House Democratic leaders disclosed in a statement. "We appreciate that he has apologized for his comments."
Jaques first won election to his seat in the legislature in 2008 in the 27th District, which is located in New Castle County. It includes part of the city of Newark.
"I very much appreciate that the leaders of the Democratic House caucus reiterated their support for LGBT Delawareans," Morrison told the Washington Blade on Tuesday. "I also appreciate the representative's apology," he said.
"But to me unfortunately, it doesn't change his record on LGBT equality, which of course includes voting against same-sex marriage and abstaining from voting to ban conversion therapy for Delaware's LGBT minors," Morrison said.
Morrison was referring to Jaques' vote against a 2013 bill in the Delaware House calling for legalizing same-sex marriage in the state. The measure passed and was signed by then-Gov. Jack Markell (D).
Morrison said Jaques's decision to abstain from voting on a bill to ban conversion therapy, which seeks to change someone's sexual orientation from gay to straight or from transgender to cisgender, for people under the age of 18 shows Jaques's support for the LGBT community is highly questionable.
"To my mind you can go to Google and in five minutes learn that conversion therapy has been condemned by every major American pediatric, medical, psychiatric, and psychological association," Morrison said.
Morrison noted that Jaques demonstrated he is at odds with Morrison's views as a progressive Democrat on non-LGBT issues when in 2017 he voted against a bill that would keep a woman's right to an abortion legal in Delaware if the U.S. Supreme Court should overturn the landmark Roe v. Wade decision that legalized abortion throughout the country.
Gay Democratic activist and attorney Mitch Crane, who served as chair of the Sussex County, Delaware, Democratic Committee from 2013 to 2016, said Jaques voted for legislation to ban discrimination in Delaware on the basis of sexual orientation and gender identity. But he said he was troubled over Jaques's votes against marriage equality and his abstention on the conversion therapy bill.
"His comments on the drag issue were surprising and shocking," Crane said in referring to the remarks about Morrison. "But he backed off quite quickly."
Crane said the statewide LGBT group Stonewall PAC, for which he serves as vice president, will not make a decision on whom to endorse in the Jaques-Morrison race until next spring.
In his public apology to Morrison, Jaques acknowledged his comments were inappropriate.
"It is wrong to attempt to pass judgment or impose one person's belief structure onto others," he said. "My job as a State Representative is to represent all constituents of the 27th District, regardless of gender, race, creed, orientation or identity, period."
Morrison said he's prepared to respond accordingly if his role as a drag performer should come up again in the election campaign.
"I would say first of all I think it's very mainstream nowadays," he told the Blade. "I think it's also important to recognize that it's a longstanding LGBT art form," he said.
"And something else I would like to point out is I have used it to help raise many, many thousands of dollars for organizations like AIDS Delaware and the Rainbow Corral of Delaware and Delaware Pride," he noted. "So I've also done a lot of fundraising and helping the community by doing it."
A spokesperson for Jaques's office in the state capital in Dover didn't immediately respond to a request by the Blade for comment.